Minnesota Twins: Grading Terry Ryan's Job as Twins General Manager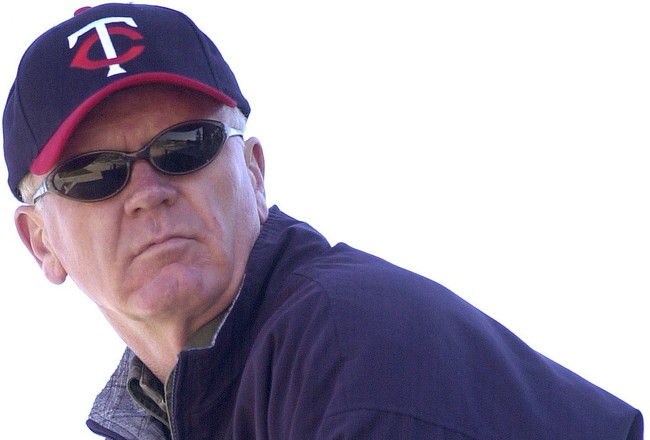 Back in November, the Minnesota Twins made a bold move to fire general manager Bill Smith. Of course, the question that should be asked with any kind of change in baseball should be who is going to replace him when you let him go? The Twins' answer was a familiar face in Terry Ryan.
Twins fans know Ryan's accomplishments prior to his second stint with the Twins franchise. Ryan helped build some of the most successful teams in the franchise's history during the 2000s. However, there had to be concerns about whether or not Ryan was ready to take on a rebuilding project.
The results of resurrecting the Twins back into contention for the American League Central championship were not immediate, as the Twins sit in last place of the division with a record of 55-79 record entering Monday's game with the Chicago White Sox.
Still, Ryan's job should not have been measured in wins and losses in year one. Instead, Ryan's job should have been measured in how he's rebuilt the team since the beginning of the 2012 season to prepare it for the future.
To grade Ryan's performance since taking the job in November, I've broken down his moves into four categories: trades, free agency/waiver-wire pickups, in-house scenarios and minor league moves.
Trades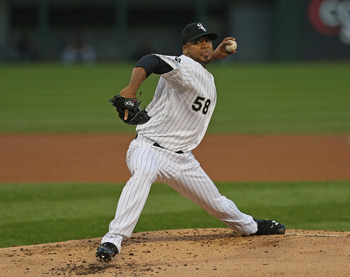 Francisco Liriano has been the only trade of note since Ryan has taken over as Twins general manager.
Jonathan Daniel/Getty Images
With this slide, we're going to take a look at some of the trades that Terry Ryan has made since becoming general manager. Unfortunately, there haven't been many moves by Ryan since he's taken over.
While Bill Smith was aggressive in making deals to help fill holes on the ballclub, Ryan has preferred to build his farm system instead of trading for solutions.
Even with the trades that Ryan has made, they have been incredibly mediocre since the trade that sent Francisco Liriano to the Chicago White Sox. In that trade, the Twins received glorified versions of Brian Duensing and Nick Punto in return, when they could have gotten much more from somebody else.
Perhaps what should be stated when talking about Ryan's trades are the ones he hasn't made. There isn't a bigger screwup by Ryan than deciding to keep Denard Span around rather than getting someone in return for him.
Span is the Twins' most tradeable asset, as he could solidify a leadoff spot for a contender. Not only would the Twins have possibly gotten help for their "Human Tee" pitching staff, but they might have gotten a solid prospect thrown in to rebuild their meager farm system.
Instead, Ryan grumbled his way through the trade deadline and kept Span, despite having a replacement standing to Span's left in Ben Revere.
Ryan is going to rebuild this team through the draft, and that's OK. However, he still needs to make a move or two in order to help this team prepare for a brighter future.
Grade: D
Free Agency/Waiver Wire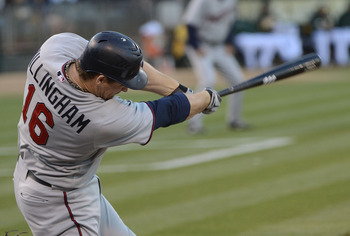 The Twins hit some rare free-agent gold when they signed Josh Willingham to the richest free-agent contract in team history.
Thearon W. Henderson/Getty Images
At first glance, it appears that Terry Ryan may have failed on the free-agent market in his first year back on the job. After all, he did sign Joel Zumaya and Jason Marquis to help out the pitching staff.
However, Ryan has done a good job getting players that can help at the major league level. Nobody has made a bigger impact in this category than Josh Willingham.
Willingham is having a career year (.260 average, 33 home runs and 94 runs batted in entering Monday) after signing the richest free-agent contract in franchise history. Willingham has also shattered the myth that it's impossible to hit home runs at Target Field.
In addition to Willingham's contributions, Ryan has also added Jared Burton (2.13 earned run average and 0.96 WHIP in 50.2 innings), who has been a pleasant surprise at the back of the Twins' bullpen.
At the minor league level, Ryan has also done a good job building depth at the Triple-A Rochester with pickups such as P.J. Walters (prior to his shoulder injury) and Samuel Deduno.
It's not the greatest job that Ryan could have done, but his minor league scouting puts this higher than it otherwise should be.
Grade: B
In-House Situations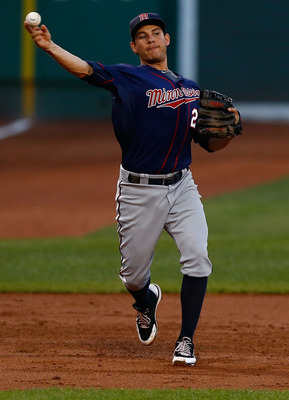 Danny Valencia was one of several Twins who were sent packing as Ryan took out the trash this season.
Jared Wickerham/Getty Images
The Twins had several years of success under Bill Smith, but things finally caught up to him in 2011 when the Twins lost 99 games.
There were several reasons as to why the Twins sank so quickly, but the biggest reason might have been that there were some rotten apples on the team roster. That meant that one of the first things Terry Ryan needed to do was clean house and get some more positive talent on the roster.
The biggest example of this was Ryan sending down Danny Valencia in early May. Valencia hit just .198 in 34 games for the Twins in 2012, and his attitude sent his offensive problems out to the field with him.
At the same time, Trevor Plouffe took over third base and took off with it. This development lead to Valencia being shipped out to Boston during the month of August.
In addition, Ryan has gotten rid of guys who were not able to get the job done. After months of keeping Nick "The Incredible Hulk" Blackburn on the roster, Ryan decided to take him off the 40-man roster completely instead of just optioning him down.
Ryan would even do the same thing with failed free-agent experiment Tsuyoshi Nishioka to make room for intriguing prospects Aaron Hicks and Oswaldo Arcia.
There's still a way to go to get the roster the way Terry Ryan wants it to be, but he's gotten off to a good start by taking out the trash.
Grade: B+
Minor Leagues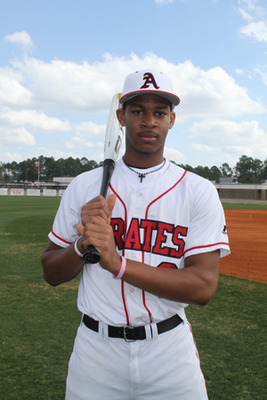 Terry Ryan added a potential impact player to the Twins minor league system by selecting Byron Buxton second overall in the MLB first-year player draft.
One of the biggest challenges for Ryan was to rebuild the minor league system that was ravaged by the reckless trades made by his predecessor, Bill Smith.
This is the part that will take a long amount of time to accomplish, but it's something that is right in Ryan's wheelhouse.
Ryan took the Twins' farm system from scraps in the mid-90s and turned them into prospects who helped fuel the franchise's turnaround in the 2000s. Simply put, Ryan should know what he's doing in this regard.
We already mentioned that Ryan has done a solid job of adding free agents to the top levels of the minor league system. Yet, the Twins needed to add more young impact players.
That process started with the 2012 MLB first-year player draft where Ryan added a potential impact player in outfielder Byron Buxton. After that, Ryan immediately attacked the Twins' pitching staff by adding a slew of power arms to help the weakest part of the Twins' organization.
It will be a while until we know how the 2012 Twins' draft class turns out, but with solid prospects such as Miguel Sano and Oswaldo Arcia doing well, it would be nice if Ryan could hit on some of these draft picks.
Grade: B
Overall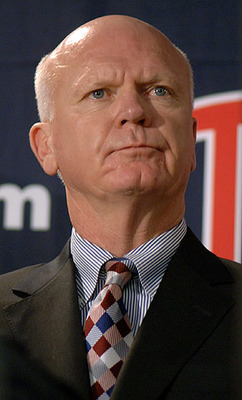 Ryan still has his work cut out for him, but he's made some steps in the right direction in 2012.
Like I've mentioned before, Terry Ryan did not have an easy job ahead of him when he agreed to become the Twins' interim general manager. Still, he's done a decent job building a foundation to lead the Twins back to better years ahead.
The minor league system is starting to show some life thanks to some of the inherited prospects and the potential of some of the picks from the 2012 MLB first-year player draft.
The major league level still needs some pitching, but he's done a solid job of getting rid of some of the trash that was dragging the team down in the first place.
As for the trades, Ryan can still make amends for this by trading some of his assets (such as Span) over the winter to help add some pitching to their woeful staff.
The Twins aren't going to go out and make it rain in free agency, so they'll have to trust in Ryan's plan as they try to rebuild for the future. It's tough to give a high grade to any team that's approaching 100 losses, but Ryan is making the steps necessary to help build a foundation.
Grade: B-
Keep Reading

Minnesota Twins: Like this team?