As exciting as the U.S. Open has been through the first week, the best is still to come.
The top four seeds are all still alive in the men's bracket, while only No. 2 seed Agnieszka Radwanska has been eliminated among the favorites on the women's side.
In the coming days, however, the pressure will rise as the best players in the world fight to win the final Grand Slam tournament of the year.
Remaining Tournament Schedule
Date
Round
TV
Time
9/4
Men's Round of 16/Women's Quarterfinals

ESPN2

11 a.m. - 7 p.m.

9/5
Men's and Women's Quarterfinals
ESPN2
12 p.m. - 11 p.m.
9/6
Men's Quarterfinals
ESPN2
12 p.m. - 11 p.m.
9/7
Women's Semifinals
CBS
12:30 p.m. - 6 p.m.
9/8

Men's Semifinals

Women's Finals

CBS

CBS

12 p.m. - 6 p.m.

8 p.m. - 10 p.m.

9/9
Men's Finals
CBS
4 p.m. - 7 p.m.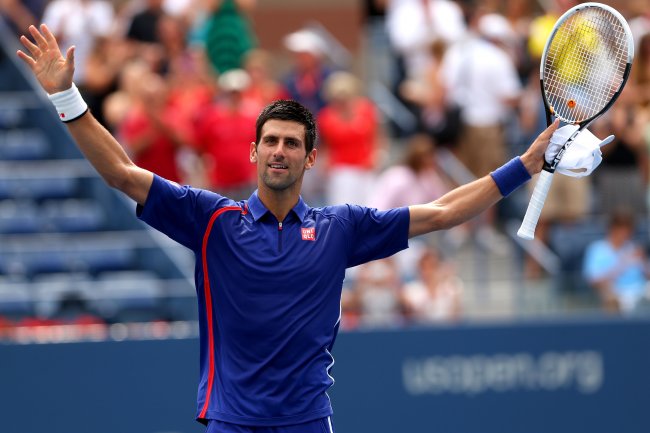 Cameron Spencer/Getty Images
Men's Singles Predictions
Roger Federer has been playing so well in the past few months, it's difficult to imagine anyone defeating him. The one thing going against him is his age, but he has been helped by finishing his first three matches in straight sets and then getting a walkover after Mardy Fish withdrew from the tournament.
Novak Djokovic has also had an easy path in the first three rounds. He has only lost 13 total games in the tournament and never got to break point on serve in his third-round match against Julien Benneteau. However, he has lost in his last two contests against Federer and might not have the confidence to break that streak.
One match to watch is the round of 16 battle between Andy Roddick and Juan Martin Del Potro. Each has won this tournament in the past and can play the role of spoiler for the rest of the tournament. In addition, Roddick is set to retire after the championship and will play with a lot of emotion over the next week.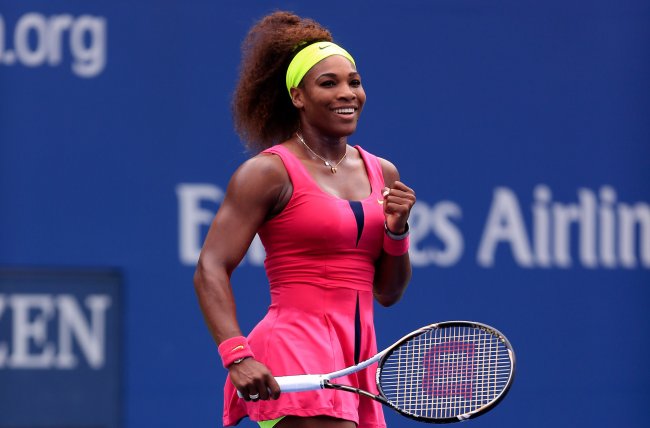 Chris Trotman/Getty Images
Women's Singles Predictions
Serena Williams might be ranked No. 4 in the world, but she has been playing like the best over the past few months. After losing in the first round of the French Open, the American turned it around with wins at Wimbledon and the Summer Olympics.
Her gold medal run ended with a dominant win over Maria Sharapova in which she lost only one game.
The key to her turnaround has been her serving. In her last win over Andrea Hlavackova, she hit 76 percent of her first serves and 72 percent of second serves. The lack of drop-off makes it almost impossible for an opponent to win a return game. That was apparent by the 6-0, 6-0 result in the round of 16 match.
Unless Sharapova or Victoria Azarenka play the games of their lives, this tournament is Serena's to lose.