The 10 Hottest College Football Fanbases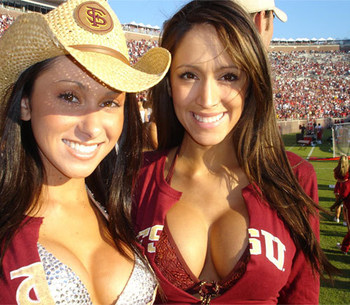 Spring football is only weeks away, but it'll be months before we see some of the best-looking women grace the stands of various stadiums across the country.
So I decided to sit down and put together a list of the top 10 hottest fanbases of college football...
I set two criteria:
1. No posed pictures (such as Playboy, Sports Illustrated, and so forth) were included; instead, only fans in the stands or tailgating...
2. No cheerleaders (this was hard not to include, but I wanted real fans in the stands).
So here goes...the 10 hottest college football fanbases in America!
No. 10: South Carolina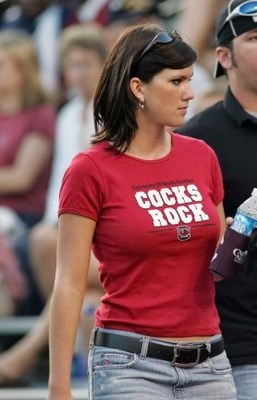 OK, so I was browsing the Internet for "hottest fans" when I came across this picture...
Not only is the woman in the picture good-looking, but how can you resist including a picture of a girl willing to wear a shirt that says, "Cocks Rock."
I know, it refers to the "Gamecocks," but still...
9. Rutgers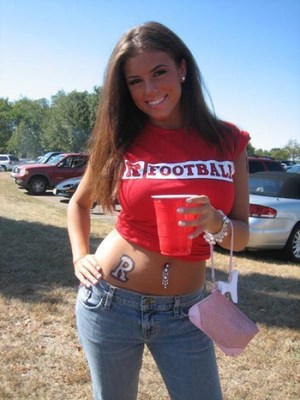 There were a couple reasons why I included Ms. Rutgers in my top 10. First off, she is just classy...
She has the classic blue jeans with a basic shirt showing her team's colors.
The "R" on her stomach just added the extra "oomph" she needed to make the top-10 list.
8. Arizona State University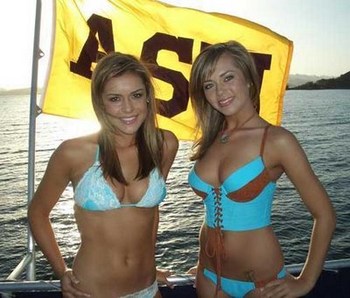 Who doesn't like a good-looking woman in a bikini?
OK, so I know this went away from my fans in the stands and/or tailgating, but are you really going to complain that these two lovely ladies made the list?
I didn't think so...
7. Nebraska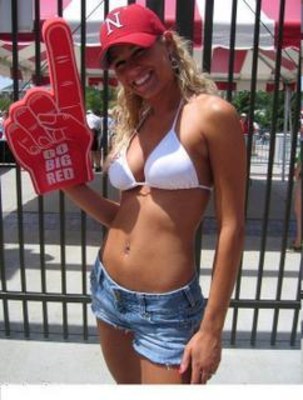 Gotta love this look:
Short shorts? Check!
Bikini top? Check!
Foam finger? Check!
Good-looking fan? Double check!
7a. Nebraska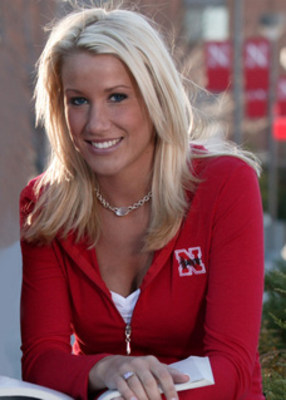 More Nebraska...because why not?
6. Georgia Bulldogs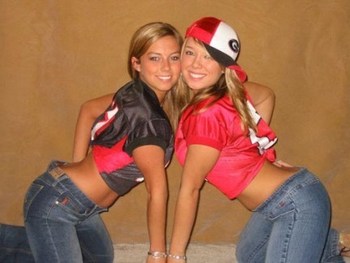 These two lovely ladies have the classic sporty look.
The backwards/sideways hat and the jerseys are enough for the two to make the top-10 list.
5. Tennesee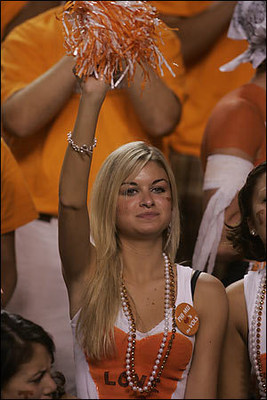 The SEC becomes the first conference to have two fans make the top-10 list. They are the best college football conference, why not have the best-looking fans as well? Right?
This girl looks like one who gets into the game, something every guy likes. You want a girl that not only shows up to the games, but also decks herself out in your team's colors and then cheers, slaps hands, and boos the refs with the best of them.
4. Texas
Texas is the home of the classic "Southern Belles."
These two may be far from the "classic" Southern Belles, but they are most definitely the "modern" Southern Belles.
3. Florida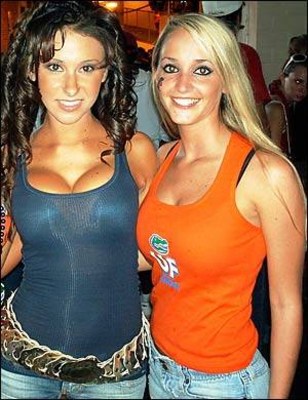 A third SEC team in the top-10 is crazy, but how could I resist?
You gotta love these two ladies' creativity. One going with blue, and the other going with orange—now they just better hope they are next to each other at the game.
The Gators may be No. 1 on the field, but their fans are only No. 3 on the list!
2. USC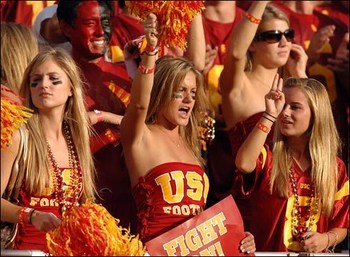 Los Angeles is home of some of the best-looking women in the world, and the USC fans don't disappoint.
These lovely ladies are three that nobody would be disappointed to sit next to for three-and-a-half hours...overtime anyone?
1a. Florida State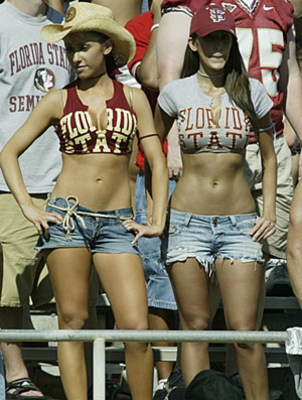 Playing in sunny Florida definitely has its advantages.
Florida State (though I dislike the team greatly) has hands down the best-looking fans...
Don't believe me?
Take a look at the next five slides and then get back to me!
1b. Florida State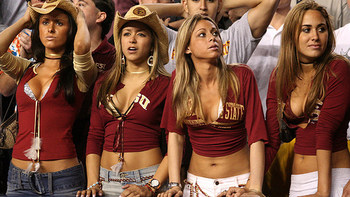 Do I need to say anything here?
1c. Florida State
We all remember these hotties from the ESPN game against Miami, don't we?
1d. Florida State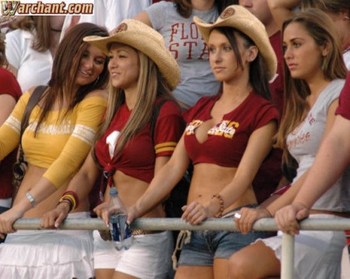 A photograph can say 1,000 words.
Here?
All of them are good!
1e. Florida State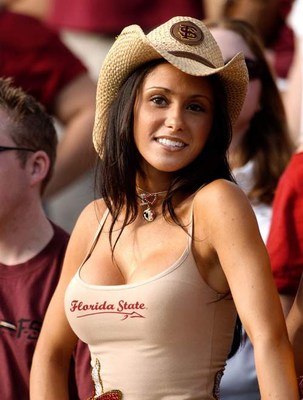 How do the male fans focus on the game?
1f. Florida State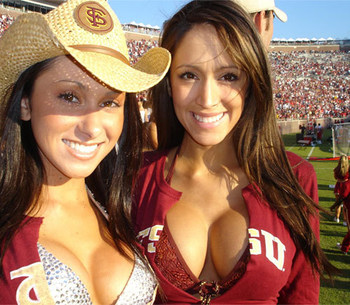 Again...I think I would have a hard time watching ANY football!
So congratulations to FSU for bringing home the best-looking fans!
I'm offering a challenge to all schools out there to prove they have better-looking fans than FSU in 2009!
Extra Point: Erin Andrews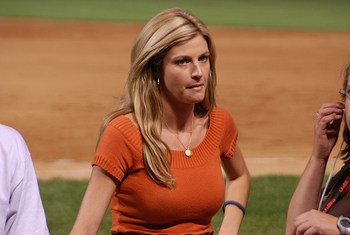 Erin Andrews is by far the best-looking sideline reporter in the sports world.
We all know she's partial to her Florida Gators, and gets plenty of hoots and hollers on every sideline she roams.
Keep Reading