2012 NBA Draft: 7 Surprise Rookies Guaranteed to Shine in Training Camp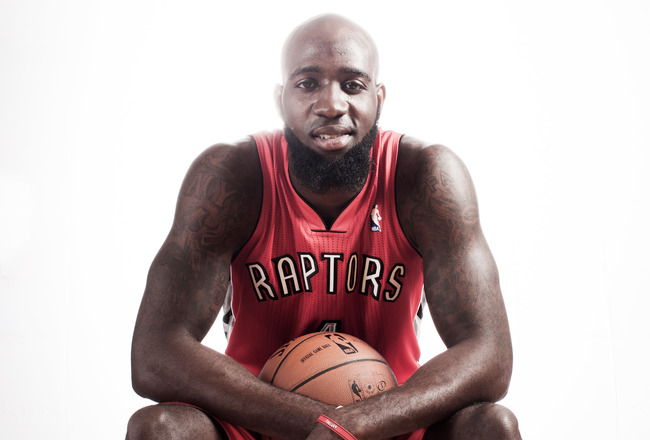 Nick Laham/Getty Images
The 2012 NBA draft has produced high expectations, new levels of excitement and exceptional opportunities. It has also created a scenario in which a surplus of prospects have an uphill battle to reach their lifelong dreams.
Fortunately, for the unknown and under-appreciated, NBA training camp has been established as the ultimate proving ground.
As we approach the beginning of league-wide training camps, there are more than a handful of rookies poised to break out in the eyes of their coaches. These players will inevitably garner consideration for early playing time, but more importantly, earn the trust of those in charge.
As for who they are, the following slides will offer insight into just that.
Quincy Acy, Toronto Raptors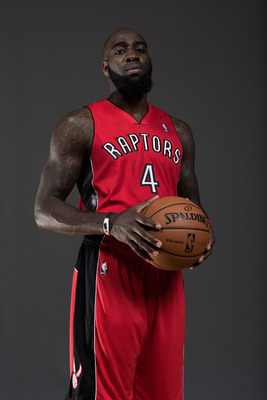 Nick Laham/Getty Images
Position: Forward
Age: 21
Drafted: Second Round, Pick 37
While the Toronto Raptors may not have seen postseason play in 2012, head coach Dwane Casey has established the franchise as an elite defensive unit. The fact that they held opponents to 94.0 points per game (good for ninth in the NBA) provides evidence for such a claim.
Which is exactly why Quincy Acy is the perfect fit for this roster.
Acy is a physical, defensive-minded player who can lock a player up both in the paint and on the perimeter. The Baylor alum's massive wingspan makes up for being slightly undersized, while his explosive athleticism makes him a matchup nightmare for any scorer.
Throw in his elite positioning skills and you have yourself a player who is set to thrive based on a combination of defensive fundamentals and a tremendous motor.
As for why he'll thrive during training camp, one could accredit this pending success to the departure of James Johnson. Johnson, who was previously the Raptors' versatile forward who thrived on defense, is now a member of the Sacramento Kings.
While Quincy Acy will be a reserve behind DeMar DeRozan at the 3, he will find himself with consistent playing time during position battles. His toughness, energy and non-stop effort should win over Dwane Casey and lead to significant playing time during his rookie season.
A defensive-minded team with a defensively-oriented player sounds like a perfect fit, does it not?
2011-12 College Season Averages
22.70 PER, 12.0 PPG, 7.4 RPG, 1.8 BPG, 0.9 SPG
Will Barton, Portland Trail Blazers
Jayne Kamin-Oncea-US PRESSWIRE - Presswire
Position: Shooting Guard
Age: 21
Drafted: Second Round, Pick 40
Will Barton made quite the name for himself amongst basketball diehards when he dropped 72 points in a summer game this offseason. This came as a result of the rarely seen combination of slashing abilities and ridiculous length.
Such characteristics will be pivotal to the Portland Trail Blazers' progression as an offensive unit.
Wesley Matthews can stake his claim as one of the top 100 players in the NBA, pairing elite defensive ability with equally as consistent three-point shooting. The fact of the matter is, the Blazers have been in need of a true scoring threat at the shooting guard position since Brandon Roy first began falling apart.
Will Barton could provide just that with his ability to attack the basket and finish with no fear around the rim.
During training camp, expect Barton to be in a more serious positional battle than one might have previously assumed. While Matthews will remain the starter, Will Barton will make a name for himself. As a result, the Memphis alum could potentially become the Trail Blazers' sixth man.
Regardless of where the remainder of the offseason leads him, Barton will shine during training camp. Book that down as a sure thing.
2012 Season Averages
26.88 PER, 18.0 PPG, 8.0 RPG, 2.9 APG, 1.4 SPG
Jae Crowder, Dallas Mavericks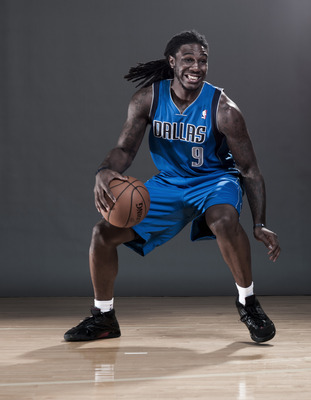 Nick Laham/Getty Images
Position: Small Forward
Age: 22
Drafted: Second Round, Pick 34 (via Cleveland Cavaliers)
The Dallas Mavericks may not know it just yet, but they hit the jackpot when they landed Jae Crowder from the Cleveland Cavaliers during the 2012 NBA draft. The 2012 Big East Player of the Year breathes versatility and should make for the perfect protege to Shawn Marion.
If nothing else, Crowder could be a player with a strong resemblance to Hedo Turkoglu. With 12 productive years in the NBA, Turkoglu has proven that a comparison to the Turkish baller is nothing petty.
Although Vince Carter has the bigger name, Jae Crowder will be the reserve who shines in training camp.
Crowder is the much more athletic player at this point in their respective careers, which is important for an aging team that preaches ball movement. On that point, Crowder is also an excellent passer who is capable of facilitating an offense as well as most point guards in this 2012 class.
Throw in elite rebounding abilities and never-ending activity on defense and it's not hard to see why Buzz Williams and the Marquette Golden Eagles felt comfortable following Crowder's lead.
He is a sound low-post scorer with a solid enough mid-range J to keep defenders guessing. This will lead to Crowder finding playing time in a variety of ways during training camp, catching Rick Carlisle's attention with his ability to play multiple positions and fill a handful of roles.
Jae Crowder's path to playing time in Dallas will start during training camp. It won't take much longer after that for his name to find a consistent rotational slot.
2012 Season Averages
28.73 PER, 17.5 PPG, 8.4 RPG, 2.1 APG, 2.5 SPG, 1.0 BPG
Kim English, Detroit Pistons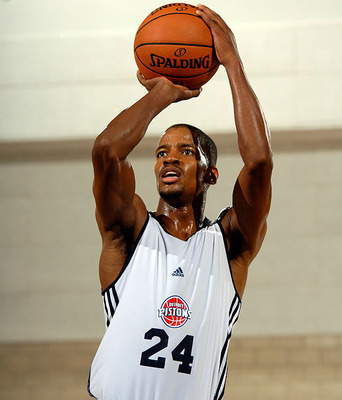 Photo Credit: DetroitPistons4Life.blogspot.com
Position: Shooting Guard
Age: 23
Drafted: Second Round, Pick 44
Although many feel as if the Detroit Pistons improved by trading struggling shooting guard Ben Gordon for Corey Maggette, the team opened up a major hole in their rotation. While there are players on the roster that are capable of scoring from distance, the Pistons now lack a true sharpshooter.
Fortunately, rookie Kim English is here to put an end to such concerns.
English may not have been the highest 2-guard on most draft boards, but he was certainly one of the most skilled shooters of this draft class. He is truly lethal from distance and shoots the J with impeccable form.
This is significant considering the Detroit Pistons' current best three-point shooter is point guard Brandon Knight. Knight is an admirable option but one who should not be a team's go-to shooter.
Although Rodney Stuckey will continue to keep his hold on the team's starting spot, English will turn heads heading into the season.
His ability to spot up and shoot will provide this offense with a serious weapon. A weapon that head coach Lawrence Frank will not hesitate to use.
2012 Season Averages
21.34 PER, 14.5 PPG, 4.2 RPG, 1.6 APG, 1.3 SPG, 45.9% 3PT
Bernard James, Dallas Mavericks
Nick Laham/Getty Images
Position: Center
Age: 27
Drafted: Second Round, Pick 33 (via Cleveland Cavaliers)
Chris Kaman was brought into the Dallas Mavericks organization with the intention of improving the team's interior defense. The truth of the matter is, Kaman cannot achieve such a feat on his own.
Fortunately, 27-year-old rookie and former Air Force staff sergeant Bernard James is coming to town.
During the offseason, James is likely to make a name for himself via his elite shot-blocking abilities. This comes via his explosive leaping ability and polished fundamentals.
James' wide wingspan and phenomenal determination are just icing on the cake.
For Rick Carlisle, this will be the second rookie who comes up and shines alongside the veterans. James is a mature player who does not back down from a challenge in the paint. He'll play a tough defensive game, which should lead to competition for minutes with Brandan Wright.
One way or another, it's going to be an eventful training camp for Bernard James, as he proves to be one of the best defensive options on a team that believes they can contend.
2012 Season Averages
23.57 PER, 10.8 PPG, 8.1 RPG, 2.3 BPG
Terrence Jones, Houston Rockets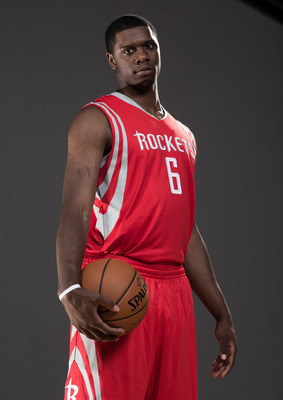 Nick Laham/Getty Images
Position: Forward
Age: 20
Drafted: First Round, Pick 18
When the Houston Rockets selected Terrence Jones at No. 18 overall, it appeared as if fans and analysts forgot how talented this kid was. After all, it was Jones and not his freshmen teammates who can stake the claim as Kentucky's most consistent offensive option last season.
A decline in statistical production merely comes via a major addition of talent surrounding him.
For the Houston Rockets, the small and power forward positions are far too cloudy for Terrence Jones not to receive opportunities. With his gigantic wingspan, top-tier passing and sound rebounding, it's hard to imagine Jones not also receiving a chance to earn the starting slot—regardless of which position Kevin McHale feels is best for his third of three first-round picks.
The 6'9" Jones is a physical player who, when attacking the basket, knows how to utilize his body, length and size. He's an elite ball-handler for his position and has a solid jump shot, though he tends to rely too heavily on it from time to time.
Through these flaws will be a legitimate position battle with incumbents Chandler Parsons at the 3 and Patrick Patterson at power forward. One way or another, Terrence Jones will make plenty of noise down in Houston.
2012 Season Averages
24.83 PER, 12.3 PPG, 7.2 RPG, 1.3 APG, 1.8 BPG, 1.3 SPG
Andrew Nicholson, Orlando Magic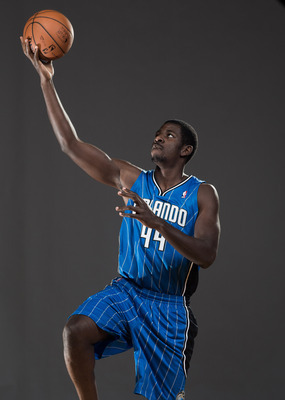 Nick Laham/Getty Images
Position: Power Forward
Age: 22
Drafted: First Round, Pick 19
For those familiar with Andrew Nicholson, you know to expect nothing short of big things. The St. Bonaventure graduate has superstar ability and the mindset of a fighter.
Such is evident in games where Nicholson will throw in 20 points and 10 rebounds yet still be found diving on the floor for loose balls. Such will be on full display during his first NBA training camp, thus earning him consideration for the starting spot.
Although Glen Davis had a phenomenal 2012 postseason, averaging 19.0 points and 9.0 rebounds per game, it's fair to say that the power forward position is up for grabs in Orlando. Ryan Anderson is no longer with the team and Davis has a long history of regular season inconsistency.
This opens the door for Nicholson to come through and grab a place in the rotation as most did not expect to see.
Nicholson is far more physically fit than Davis and should prove to be more consistent than Al Harrington. With such a huge training camp to make his debut in the eyes of a coach, Jacque Vaughn, with no head-coaching experience, a new face with a new coach could be the perfect fit here.
2012 Season Averages
31.63 PER, 18.5 PPG, 8.4 RPG, 2.0 BPG, 43.4% 3PT
Keep Reading