Capitol Punishment: 50 Wrestling Superstars Who Could Win the Senate for the WWE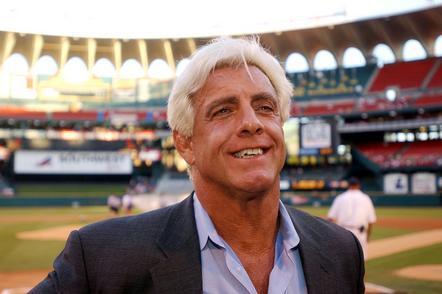 The United States Senate is considered one of the most prestigious Houses in world politics. One hundred men and women with power to create laws, confirm federal judges, try impeached officials and veto legislation. For a President to be effective, they must control the Senate and ideally the House of Representatives as well.
Fail to capture the Congress and a President is hampered for the length of their tenure, unless they reach across the divide.
As the wrestling world watches the political race in Connecticut because of the WWE's own Linda McMahon, this slideshow will highlight 50 WWE wrestlers (past and present) who could represent the WWE and help win the Senate in November.
This is of course a tongue-in-cheek examination of how wrestling is made up of wrestlers from different states and how in some cases they have utilised their hometown in their character. For some though, a life in politics can be a real possibility.
However, if you are American, would you vote for your candidate on this list? And if not, who would you vote for?
Enjoy and remember to vote!
Begin Slideshow

»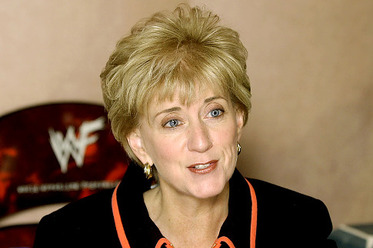 Might as well start with a proper one. Linda McMahon is not only a candidate for the US Senate but according to some polls could very well take the seat come this November. She currently holds a three-point lead over Democrat Chris Murphy.
However with two months to go, this race has just begun.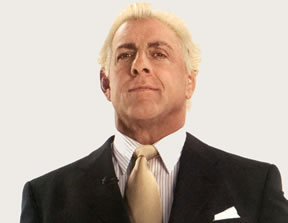 Though born in Tennessee, Ric Flair is synonymous with Charlotte, N.C. At times during his run with WCW, Flair may very well have had a chance of winning political office. He has considered a run at the Governorship but has to date not filed any papers.
Of note, he is a Republican and supported Mike Huckabee in 2008.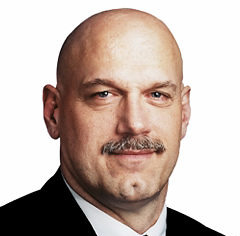 America loves its celebrity politicians. In addition to being a Navy veteran, Jesse Ventura served as a wrestler and commentator in the WWE and was inducted in the Hall of Fame in 2004. His run as Mayor of Brooklyn (Minnesota) was followed in 1999 as a Reform Party candidate for Governor.
Amazingly, he won and became the 38th Governor of Minnesota.
He has considered a future run at the Senate, but to date has made no further moves. He does, however, support Ron Paul.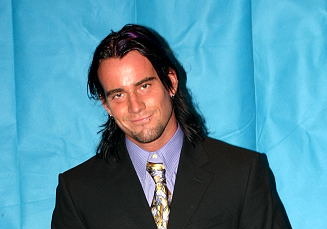 When it appeared to many that CM Punk was about to leave the WWE, he faced John Cena in his home state of Illinois. The atmosphere was arguably one of the best in recent history and reminiscent of something from the days of Hulk Hogan and Ric Flair.
The Second City Saint may have a few years left in wrestling, but given his popularity, he may want to have a run at political office in the future.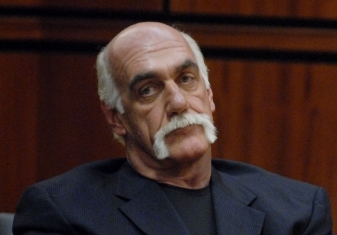 There was a time when Hulk Hogan may very well have had a chance of running for President given his popularity. However, controversy, together with a downturn in his popularity, has led Hogan to being a spokesman for TNA and other companies. His time has probably gone at political office.
However, as a Republican living in Florida and who is well averse to seniors' politics having worked with the WCW and TNA rosters, he may just be able to spring a surprise if his Hulkamaniacs fancied a little nostalgia in the Senate.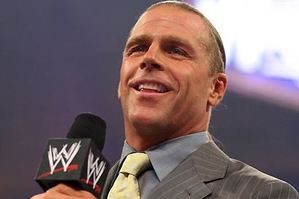 He loves guns, hunting, and is a born-again Christian. He knows how to operate in politics and is a Republican. Could there be a better candidate than Shawn Michaels for Texas? And he is now retired, so has the time to deal with constituents.
Shawn has the charisma and popularity to consider doing something political and would find a Republican Party receptive, at least at the local level. However, Mr. WrestleMania could very well become Mr. Senate if his wrestling popularity was anything to go by.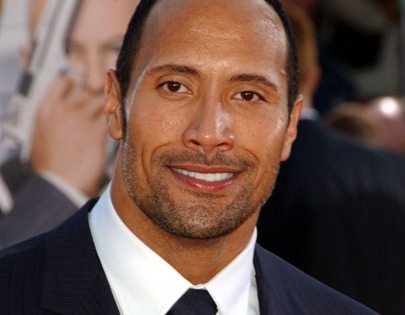 California would never elect an actor...okay, Reagan...and so Dwayne 'the Rock' Johnson donning the most electrifying suit and then taking a stroll down Pennsylvania Avenue into the People's Senate isn't beyond the realms of possibility.
More than any other wrestler, Johnson has made the transition to acting and made a huge success of it.
Switching the bright lights of Hollywood and the Wrestling Ring for political office could be the third reincarnation of the man who led the WWE back to significance during the Attitude Era.
If you Smell What the Honorable Member from California is cooking!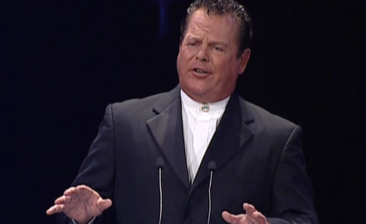 The King of Memphis may have died in 1977, but the King of the WWE lives on. Jerry Lawler has always had a political interest, even finishing third in the Memphis mayoral race in 1999, so another political run can never be ruled out.
The King is a popular figure who can easily hold a microphone and an argument. He has a passion for education, the environment and is a supporter of local business.
There is no place for a King in a Republic, but there is one for a Senator Lawler.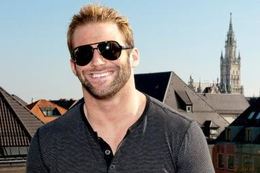 In our attempt at attracting the youth vote, Long Island native Zack Ryder has secured the nomination. His popular use of social media together with recognisable image makes him a well-known candidate. He is even in the top 100 users of social media in sport.
Of note, though, even if he was a viable candidate, Ryder could not be elected as he is too young. Political law states that a Senator must be at least 30 years old. Ryder is just 27.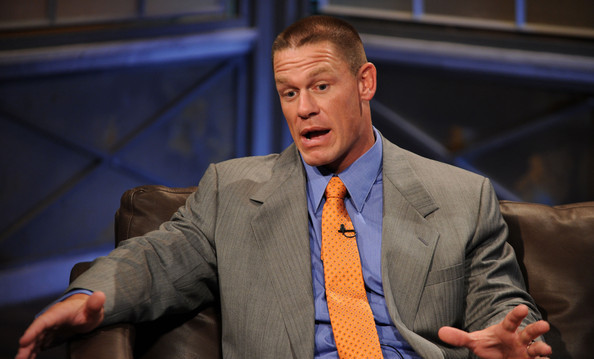 Huge popularity can lead to political candidates. Just as with Hulk Hogan two decades before, John Cena could be seen as a potential candidate of the future.
Maximising his youthful image and popularity, he could very easily make it for either of the two major parties.
He lacks the experience for the Senate, of course, but he has enduring support that will become voting age in the next decade.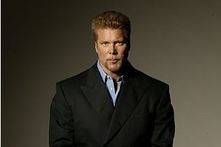 Being named Diesel in your home state of Michigan will carry much favor in Ford country. Nash also has the advantage of knowing how to play politics given his experience in WCW.
His time in WCW may count against slightly in wrestling eyes, but he remains a popular superstar and thus potential political candidate.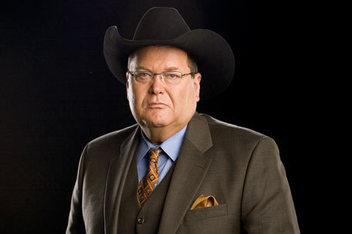 Really, could there have been any other choice for the great state of Oklahoma than Jim Ross? The man epitomises everything that is good about the WWE and would be an excellent ambassador for that state.
His passion and enthusiasm, together with popular appeal and communication skills, make him a very attractive candidate.
Ross's ability to have survived despite obvious attempts to remove him from power means that he has also got a great political mind and knows how to play the system to his advantage.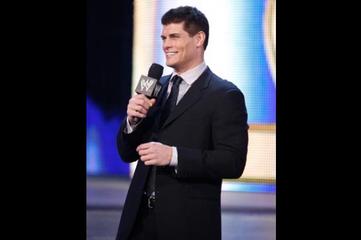 America loves its political dynasties. From the Adamses to the Roosevelts, the Kennedys to the Bushes. And so in its attempt to maximise its potential, Cody Rhodes is presented as a new leader from a respected wrestling family.
For those thinking he is too young, just remember how unprepared Ted Kennedy was in the beginning and he became the "Lion of the Senate."
Interestingly, Rhodes is from Georgia and yet his step-brother and father are from Texas. However as with Zack Ryder, Rhodes is also too young to run for the Senate, being just 27 years old.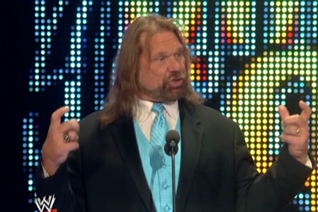 Patriotism is often a strongly used theme in elections, so easy to deploy for someone like current South Carolina resident Jim Duggan.
A legend of the squared circle, he has claimed to have wrestled in each of the 50 states as well as a number of countries.
Just as with Hulk Hogan, his patriotism and popularity could allow him to generate significant interest in his campaign and fire up his audiences.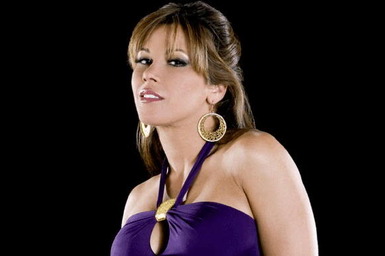 She would need to make a quick swap from TNA but "Hardcore Country" could easily be heard at the local rallies if Mickie James were a candidate for the great state of Virginia.
In the modern era of politics where strong women are openly courted for positions of power, Mickie James would be a popular choice.
She hasn't always known how to play the politics, however, and that might just count against her, but her popularity and musical ability conforms to certain politicians who like to sing a few bars at their rallies.
Interestingly, she did appear at the 2008 Republican National Convention to encourage young people to vote; she was with Ken Kennedy and Josh Mathews.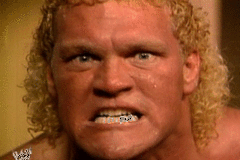 Sometimes politics need some characters. And in Psycho Sid Eudy, we have an interesting person.
From World titles to hellacious injuries and stab fights in between, Sid has done a lot in professional wrestling. He is also synonymous with Arkansas and still lives there, having been billed from the Natural state all his career.
Sid's campaign tactics may become questionable especially when asked a question given his infamous responses during interviews! Older wrestling fans will appreciate that little joke.
Psycho Sid often spoke of taking over the world, so perhaps he can start in Arkansas.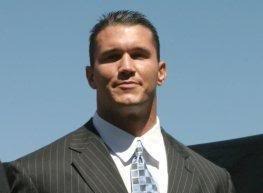 A third-generation superstar with a strong heritage, Randy Orton, in a similar fashion to Cody Rhodes, had appeal from Day One in the WWE. The dynasty factor will thus play well as Orton makes his race for political power.
His popularity and presence will have instant appeal for young fans and whilst somewhat weak on the microphone, he can count on his family roots to whip up some support.
Drug charges may count against him in any future campaign, but he seemingly has a strong command of politics...just ask Ken Kennedy and Mickie James!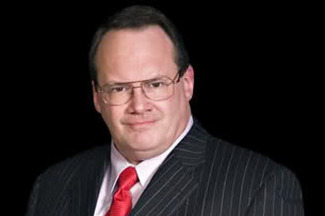 Every political party has a rebel. Jim Cornette is one such rebel and cannot be consider a party loyalist. The Kentucky-born promoter and manager has long sought to destroy Vince McMahon and has taken swipes whilst in TNA and Ring of Honor.
As a political candidate, he has strong communication skills and will generate popular support because he is opposed to Vince Russo, which is always a credible quality in any wrestling official.
Politics would not be boring with Jimmy Cornette.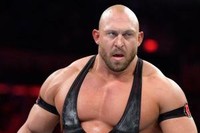 Political campaigns can sometimes be energised by a newcomer. That one name each year that begins a revolution. As many fall by the wayside, one name remains and suddenly they are thrust into the limelight.
As a new superstar, Ryback should be used to limelights having been born in Las Vegas; however, whether he warrants his current push is a gamble that the WWE has taken.
Political capital can be gained for Ryback if he gets a Batista-style chance, otherwise, he becomes yet another failed candidate that has the muscles but very little else in the ring.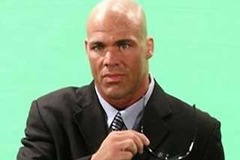 An Olympic Champion is an instant statement in any resume. And he wouldn't be the first sportsman to seek political office. Kurt Angle is therefore a legitimate example of someone who might use their expertise and popularity to seek political office.
The patriotism and work ethic is clearly there too; however, if he were to fail in passing legislation, might the Senate suddenly break into a rendition of "You Suck?"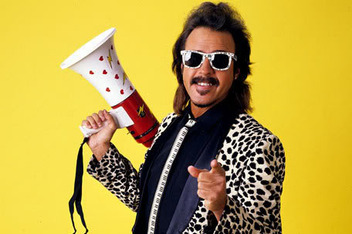 With an excellent pedigree for management, "Mouth of the South" Jimmy Hart has all the charm of a good old rasslin' boy.
Popular and a great communicator together with his links to a number of organisations, Jimmy could call on a lot of popular endorsements including long-term friend Hulk Hogan.
And with his own megaphone, he wouldn't need to shout, either!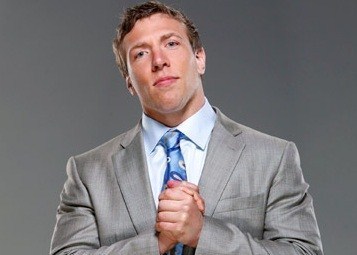 Before he even joined the WWE, everyone had heard of Daniel Bryan. Well they knew of him, they simply knew of him as Bryan Danielson.
The popularity of the underdog has become an overriding theme for many in the Internet Wrestling Community and so having someone finally make it to the lofty heights of success makes Bryan an instant hero.
Whether this could ever translate to political power is uncertain, but having grassroots support is always a major boost for any candidate.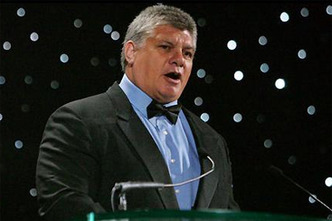 Before there was the Rock, there was the Rock. Confused? Well think of it like this, before the Nature Boy Ric Flair, there was the Nature Boy Buddy Rogers.
The Rock, Don Muraco was a wrestler who heralded from Hawaii and was the first winner of the King of the Ring. Though not quite making it to the very top in the WWE, Muraco was a two-time Intercontinental Champion and a one-time ECW Heavyweight Champion.
A Hall of Famer in 2004, Muraco in many ways represent the old guard of wrestling's past...and something akin to a Ted Kennedy or Ted Stephens.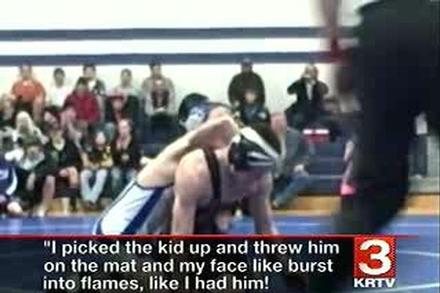 Who? Clancy? Was that the guy who solved crimes as a medical examiner?
No.
Clancy Ludvigson is a young high school wrestler who came to prominence recently because of his unselfishness in offering a fellow wrestler a win because he had never won a match. His opponent, Troy Spurlock has special needs so the victory meant more something special.
In the absence of WWE superstars, Clancy gets our nomination simply because of his fair play, but unfortunately, like others on this list, he is too young to run for the Senate.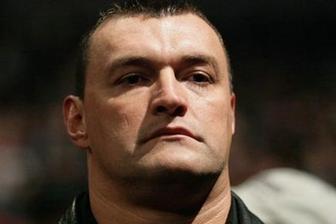 An unwise woman once said that she could see Russia from her window. Well, in the absence of any Alaska-born wrestlers, Vladimir Kozlov has been duly elected as nominee for Alaska. This of course would be both highly improbable and indeed impossible given Kozlov's Florida residency.
His abilities are good, though, and he was a surprise departure from the WWE. Could a return happen? Well, it's more likely than a political run in the Last Frontier state.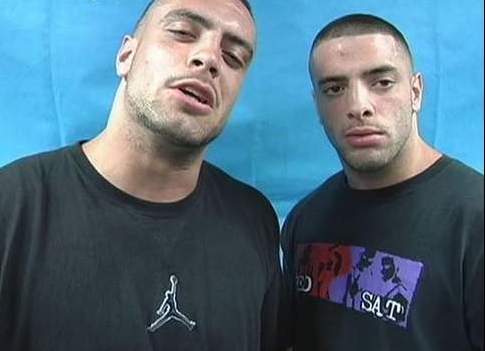 Political brothers have always done well. The Kennedys remain the most famous, of course, but anyone watching the Democratic National Convention will have noted the rising stars that are the Castro brothers. One the Mayor of San Antonio, the other a candidate for Congress.
The Briscoes of Delaware are rising stars in wrestling. Long tipped for the big time, they are currently in Ring of Honor and I wonder if we will have to wait much longer before they make their presence known in the WWE.
The current development of CM Punk's character may lead to such a development.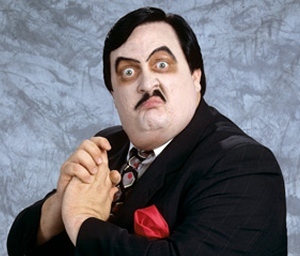 If you can manage the Undertaker, you must surely have abilities to manage. And so Alabama could very well call upon Mobile son Paul Bearer to lead them in the political arena. Bearer has seen so much in the wrestling business and continues to make appearances.
Just on a side note, I can't help but think that he needs to have a final swan song in the WWE possibly involving the Undertaker's final moments as well.
Can he win the seat? Oh, yessssssssssss!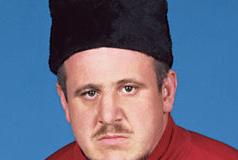 One for the older voters this time, but one-time Russian strong man, Nikolai Volkoff who was actually Croatian, is one of a few wrestlers to have actually put his name forward for political office. Currently in Maryland, he was unsuccessful in running as a Maryland State Delegate for the 2006 Republican Primary.
Volkoff was always considered a tough man in the squared circle, something that is lacking on Capitol Hill. However, would he face accusations of socialism from those in the Tea Party because of his former character?
If he was indeed ousted, might Marylander Stacy Keibler be willing to run? The power couple is already in place with her current beau, George Clooney.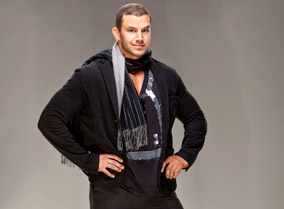 In the absence of any notable living Vermont wrestlers, newcomer Johnny Curtis would be sent by the WWE as new blood to shore up this seat. Curtis does herald from neighbouring Massachusetts, so he will know the region well especially after being trained by the legendary Killer Kowalski.
Curtis is very much on the ropes in the WWE. The rise of NXT once again may very well save him from getting his marching orders, but he needs to start delivering.
It is notable that the WWE has never produced a star from Vermont, perhaps in the interest of appealing to a broader fanbase, they consider investing in the Green Mountain state?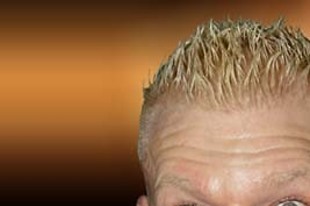 Sometimes politics isn't so much about what you know, as it is about who you know. The cliques that exist in and outside of politics can lead to great promotions, sometimes unwarranted. In Heidenreich, the WWE had a fairly generic big guy. Natural progression for McMahon.
And in feuding with the Undertaker and being part of a revamped Legion of Doom, Heidenreich has a fairly impressive resume. However, not all big men last in the WWE and by 2006, he had left. He did briefly fight for a promotion in his adopted Louisiana but left in 2009.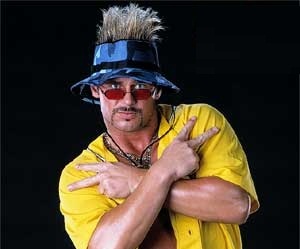 Bill Clinton played the saxophone, Richard Nixon played the piano and Barack Obama sings; however, in Senator Scotty Too Hotty, you get someone who can do the worm!
Westbrook resident, Hotty or Scott Garland to give his real name, enjoyed relative success in the WWE partnering Brian Christopher, Rikishi and Albert at various stages, whilst also winning the Light Heavyweight Championship.
The senate might be a bit far at the moment, but his campaign song would at least be 'You Look Fly Tonight' and could a Worm be performed once more?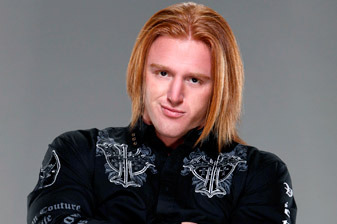 Sometimes politics have young guys who are still wet behind the ears, trying to get their big break.
Hailing from Pineville, W.Va., Heath Slater is one such guy in wrestling. Targeting the legends made for some pretty notable appearances of late, and his willingness to put the majority over, was good television.
Slater needs some polishing but could make it if he is deemed a good company man. Time, though, will tell in a business just as fickle as politics.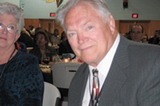 For the vast majority of people this is not a name you will know. However long before Hulkamania and Vince McMahon changed the nature of wrestling, Jonathan heralding from Hurricane, Utah, was wrestling some of the legends of wrestling's early years.
Before his retirement in 1980, he would compete with Andre the Giant and Roddy Piper.
Now aged 81, he would provide a much-needed presence for older people, something that is sometimes lacking in politics.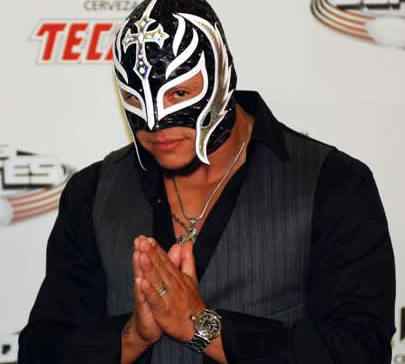 Though not of the state either by birth or schooling, Mysterio's place in his community is such that in a state with the highest number of Hispanics, he could very well challenge for a political position.
He would, of course, have a much stronger chance of winning in San Diego, but California is a big state and the Rock won the primary because of his Hollywood connection.
Mysterio is a popular wrestler and has long been respected for his underdog label. Accordingly, a viable political run is not entirely without merit.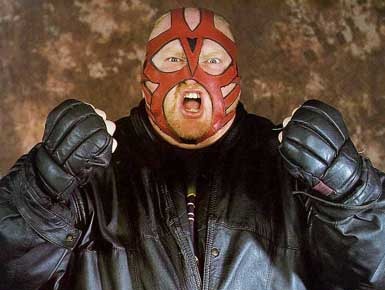 One of my biggest regrets as a wrestling fan was not having seen Vader compete at the highest level in the WWE. He should have had a number of World titles and yet was thrust into obscurity; replaced by an Attitude Era that he seemingly was given no place in.
Vader is the ultimate big guy. He had agility, presence and character...much more than the big men of today.
And so, barring his international past, could Vader not be a multi-faceted politician as well? The Rocky Mountain monster would be a big candidate in more ways than one.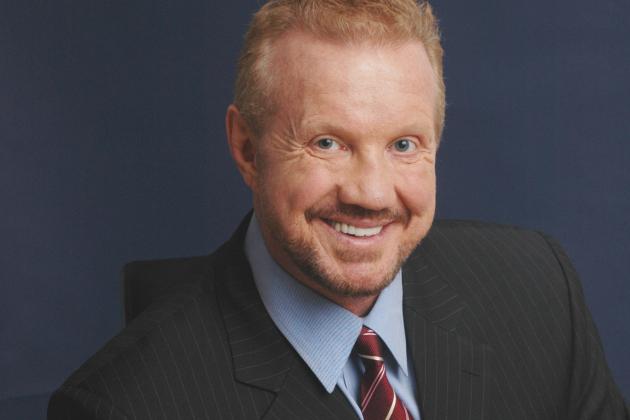 Before Snooki, Jwoww and Co., the Jersey Shore was all about Diamond Dallas Page. Probably one of the most underrated wrestlers in the Attitude Era, Page was nonetheless hugely popular. A victim of the WWE takeover, he became a stalker feuding briefly with the Undertaker.
If Sting ever feared about his character being abused, he didn't have to look further than DDP's role in the WWE. Both were WCW through and through.
Having wrestled with both Karl Malone and Jay Leno, Page is no stranger to famous fans, either, if he ever wanted some celebrity backing.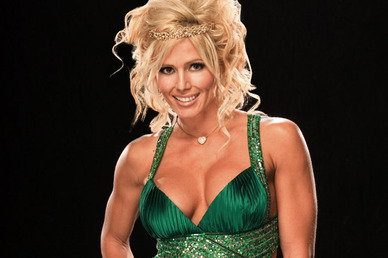 Behind every great man is a great woman. Or in this case a great woman is in front in the form of Torrie Wilson.
Though not presently in the squared circle, Wilson has maintained a strong presence on television as a result of her recent work on I'm a Celebrity and on various musical videos.
Wilson's reputation and recognition is further heightened by her supposed involvement with NY Yankee, Alex Rodriguez.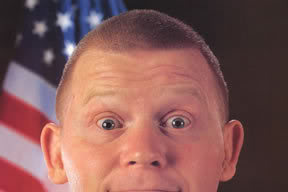 Though not a resident or native son, Bob Backlund was a wrestler at North Dakota State before making it big in the WWE.
A run in his adopted state may still be a possibility but he did make an unsuccessful campaign in Connecticut on the Republican ticket in 2006.
Backlund did even have an angle in the mid 1990s where he declared his intention to run for President but as with many wrestling creative angles, it was dropped quietly and hasn't been spoken about since.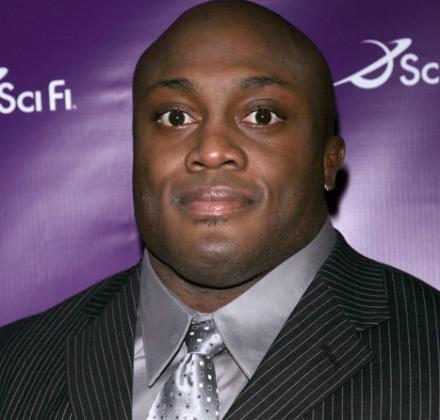 If Brock Lesnar was the WWE's breakaway star, Bobby Lashley represents the slightly less successful version.
A message to Batista remains that not all MMA career changes work as planned. However, Lashley is still young and can still have a career in either profession.
However, at the age of 36, maybe a career in politics might call for the man who won the WWE's United States Championship.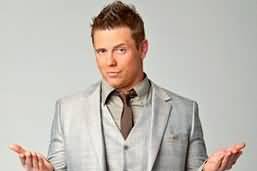 It really is only a matter of time before social media drives someone into a position of power. Politicians have begun to realise its potential but given that Lady Gaga has more twitter followers than President Obama, some have not exactly been quick to exercise its potential.
The two-party system is enough to keep a third-party candidate out, but what about Congressional or Senate level? If a candidate can generate enough interest, then why not?
The Miz as a wrestler and reality star could be one such person. However, his popularity has never been that high, but a face turn followed by a concerted run as a champion could change things.
Senator Miz...would that be awesome...really?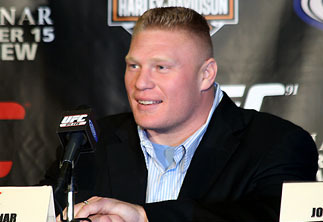 Some people after their careers have ended like to return home and represent their local area or community. For Brock Lesnar, home is South Dakota.
It was here that he attended high school and had a wrestling record of 33-0-0. If he should ever have the inclination of a political career, he knows that he could count on a number of his former neighbours for their support.
As a big name coming home, he would instantly set tongues wagging. However, just as with his current WWE position, would he simply be doing it for the money?
Of note, Brock is a supporter of the Republican Party.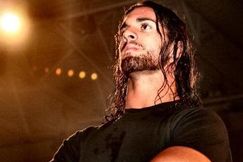 Heralding from Buffalo, Iowa, Seth Rollins (Tyler Black from Ring of Honor) is another of those wrestlers who can be the next big thing. Just as with CM Punk and Daniel Bryan, Rollins has already got grassroots appeal and popularity.
In political terms he is a rising star and his capturing of the NXT belt implies that he is being slowly built up by the WWE.
Whether he makes it is highly dependent, as in politics, on whether he is able to master his voice and connect with the people. If he does, the world is his.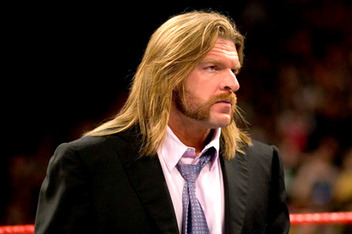 The master politico, Triple H has always had a way of getting his own way. Cue the Triple H debate on whether he is good or bad for the business.
However, as a native of New Hampshire, he may wish to use his power base to actually run for office.
Some may even still remember him from his Teenage Mr. New Hampshire days.
And as son-in-law of Linda McMahon, he may already have the ear of the Republican Party should he ever wish to make a legitimate run as a political candidate.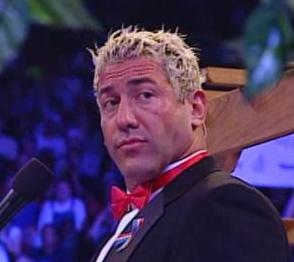 Though now largely retired, Chuck Palumbo is a Providence, R.I., native and enjoyed considerable success in the tag team division.
Having once played one half of a gay couple, he would find considerable support in the blue state but accusations of flip-flopping may derail him.
Palumbo's real-life brother is an Afghanistan veteran who has been awarded a number of medals for his service.
Political commentators love to scout rising stars. Who would have imagined that just eight years after giving a keynote address at the Democratic National Convention, that then-Senator Obama would be President of the United States?
In wrestling terms, Dolph Ziggler, who resides in Arizona, is a rising star. Long tipped for the top, he is currently on the cusp of a proper World Title.
His abilities on the microphone remain a tad shaky, but his ability in the ring has generated a fair share of admirers.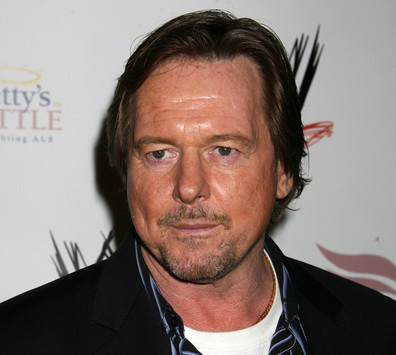 Though Roddy Piper is from Canada and sported a Scottish persona for most of his career, he is a resident of the Beaver state. And who could they get that would be more outspoken and as effective on the microphone than the Rowdy one?
Though a heel for most of his career, Roddy Piper remains to this day one of the best promo guys in the business. His ability to excite a crowd, especially in WCW, gave his greater career longevity without relying upon nostalgia.
For those who would doubt his political appeal, why not debate him and find out for yourself just why he is considered one of the very best?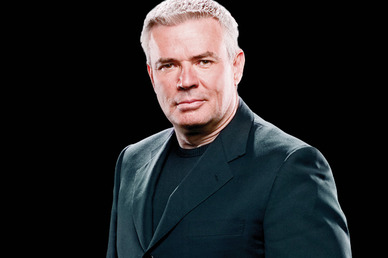 Though not of course a WWE superstar, he would nonetheless do anything, especially if it was controversial for money. Eric Bischoff is one of the great enigmas of wrestling with some believing him to be a great imaginative mind, with others believing him to be a one-trick pony who happened to get lucky.
Eric's legacy is still to be written but whilst he remains in the business of wrestling, he will always be trying to pull some trick or attempt some scheme to get his federation an advantage. His politics is thus on power with any professional in Washington DC.
As he lives in Wyoming, why not try in his adopted state for a run at proper politics?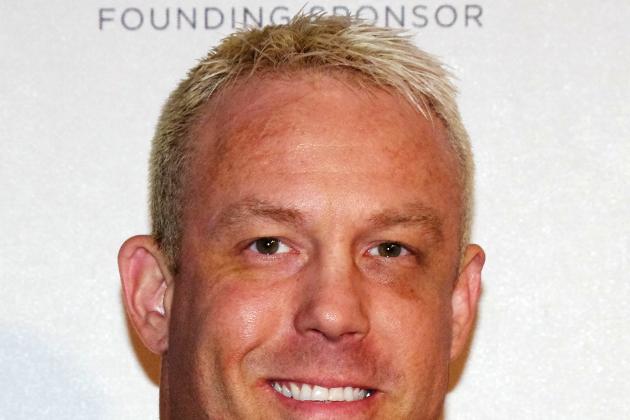 Apparently, he is from Green Bay, you know! Well its actually Wisconsin Rapids, but it's still the right state. Mr. Anderson or Kennedy, as he was known, remains one of the modern shoot superstars whose ability on the microphone remains second to very few.
His mouth probably got him in trouble on a few occasions, but when he gets the mic it's always entertaining. He is, of course, in TNA, but voters of Wisconsin, it was either him or Hornswoggle, so who you going to choose in the primary?
Thought so. So welcome Senator Anderson................Anderson.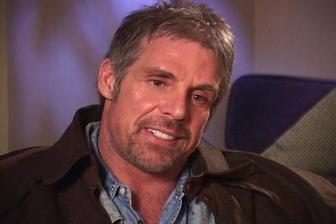 Can you just imagine the press conferences? An empty rostrum, the generic music and then the energy as he runs down the aisle to answer questions. He would speak a few words, shake things and be on his way again.
In essence it would be WrestleMania XII again...something as anti-Triple H mark, I rather enjoyed.
The Warrior remains however someone who is difficult to work with, at least according to reports. If he was to stand for politics representing the WWE, he may well defect to be an independent once the chief whip called for loyal order.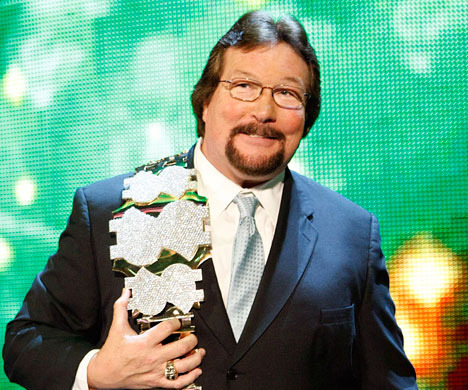 Political campaigns cost money, just ask Linda McMahon. And so who better to stand than the Million Dollar Man? Ted DiBiase was always a great heel but always someone who generated respect from fans and his fellow competitors.
And if you need someone to kick-start a new venture, look no further because he not only managed Steve Austin when he first arrived in the WWE but he also managed the New World Order in WCW.
Two of the most important commodities in the Monday Night Wars. If only he had taken a cut of the earnings he would have rightfully have been Billionaire Ted.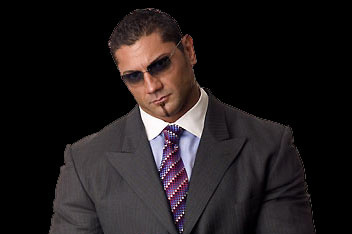 In the District of Colombia, there are no senators; however, whether this is because it defies the premise of a state or because they are afraid of Dave Batista remains to be seen. The Animal, Batista, remains one of the great post-Attitude wrestlers.
His power, presence and character was in sharp contrast to much of what was being presented, most notably the PG qualities of John Cena. His demise in wrestling would come because he was upset at the direction that wrestling took once the parameters of PG were implemented.
Batista would cut a pretty intimidating presence so maybe even have him as Secretary of State if DC fails to get its statehood. This then sets up the mouth-watering meeting of Batista and Russian Premier, Vladimir Putin.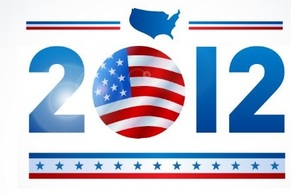 This has, of course, been a bit of fun. There are some within this slideshow that definitely should not be political candidates and if ever announce their campaign on Leno should be told to behave. And yet are there some wrestlers, past or present, who should contemplate having a run?
Is there any wrestler who you vote for?
If you are American, would you vote for your candidate on this list?
Any candidate that you think has the appeal to run for either the Democrats or Republicans?
Why not add you suggestions or votes below as comments and I hope you have enjoyed this little political-related slideshow.
As always, this has been MG.