NBA Veterans Who Should Retire Today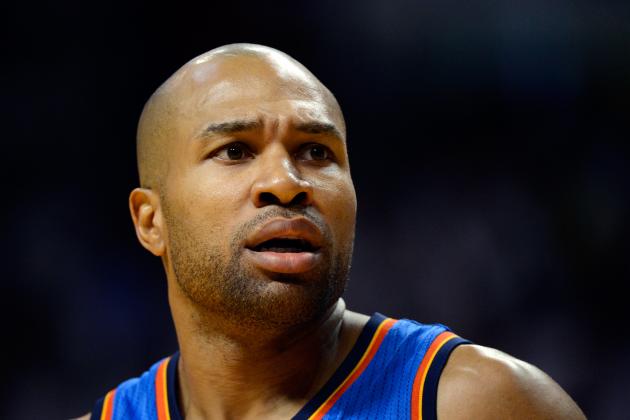 Ronald Martinez/Getty Images

Some guys just can't say goodbye to the game they love. Most of them don't really need the money, and despite not getting much playing time, they keep coming back year after year. You can't blame them, but for these guys, their time is up.
For some players, the opportunity at one last Championship chase is too much to resist. Guys like Grant Hill, Steve Nash and Antawn Jamison are still chasing that dream, but have realistic expectations this upcoming season. These guys though, just need to hang it up.
Begin Slideshow

»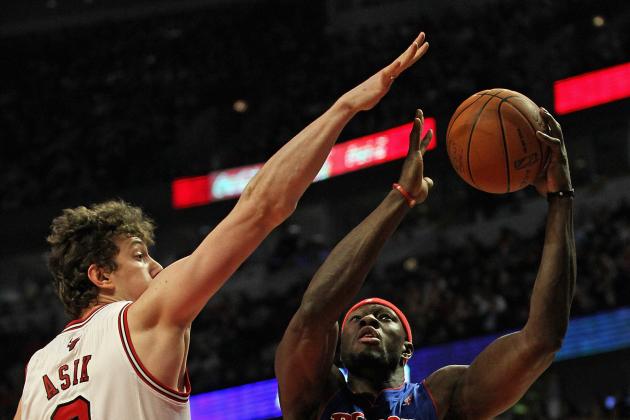 Jonathan Daniel/Getty Images

Though he changed his mind multiple times, Ben Wallace has decided to give it one more year in Detroit. The four-time Defensive Player of the Year is a shell of what he once was, so you wonder why he is hanging around.
The Pistons aren't a playoff team and both Andre Drummond and Greg Monroe are eating up all of the minutes there. There is simply no more room for Wallace in the Pistons' future.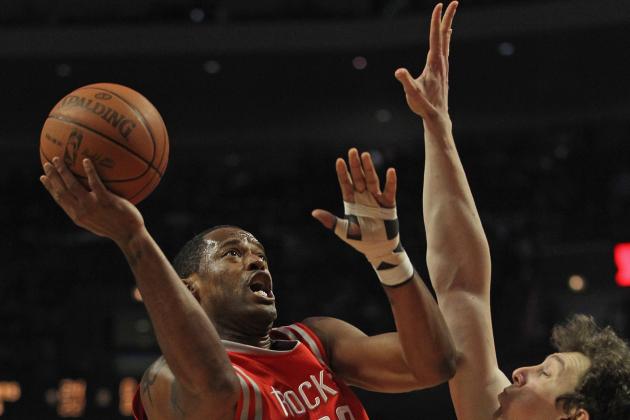 Jonathan Daniel/Getty Images

You will sense a theme here, with the Knicks. Lets just say they have a lot of veteran talent on the roster. For Camby, his days of putting together highlight reels of blocks appear to be over.
Tyson Chandler has that role in New York, and even if his body holds up (he will turn 39 in March) you wonder what else he has to offer the Knicks.
Mike Ehrmann/Getty Images

Okay so after the Fab Five thing at Michigan and 18 years in the NBA, Howard finally got his ring. Though he basically watched his teammates all season, Howard put in the work in practice and stayed in shape during the off season to earn it.
It's unlikely that he returns for another season, having already gotten what he wanted. If he does, it's hard to imagine his role on the team, if he even has one.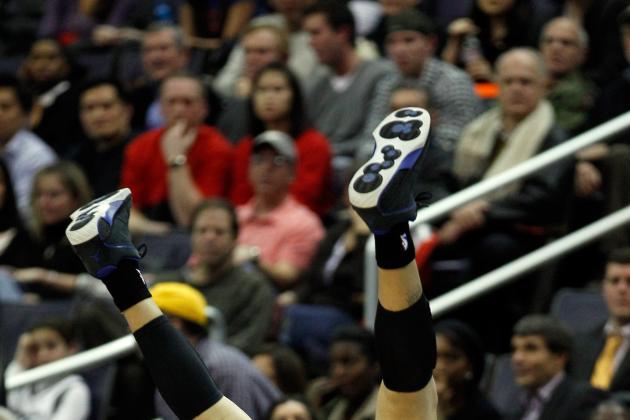 Rob Carr/Getty Images

Even though he only turns 35 during this season, Bibby's production has drastically fallen over the past few seasons. In his 14-year career, he has made some amazing plays, but those days are long gone.
No matter where Bibby plays, it's hard to imagine he would have a significant role playing major minutes. It's time to put the headband away.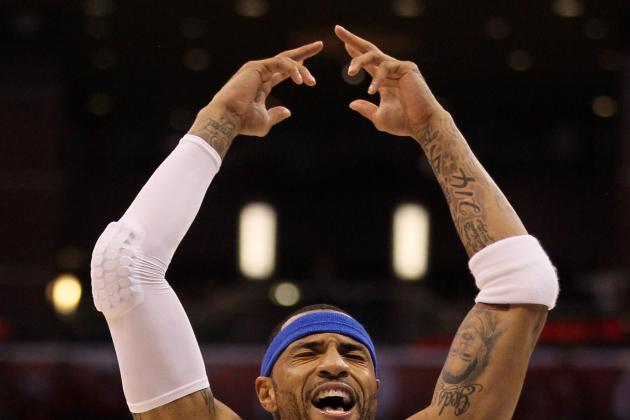 Stephen Dunn/Getty Images

After such a horrible leg injury in college, not many people thought Martin would have an NBA career at all. He worked hard and made multiple comebacks through various injuries over his 12-year career.
Martin turns 35 in December and will only see his minutes diminish again this year with the Clippers being such a deep team. He can still play, but another injury is the last thing he needs.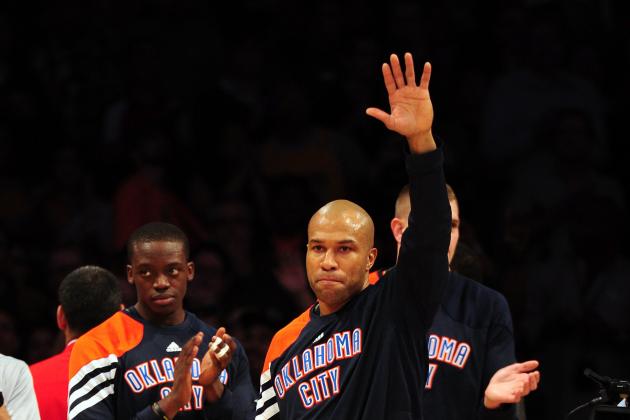 Harry How/Getty Images

It was sad to see such a clutch player fail time after time last season in the playoffs. Oklahoma City fans held their breath so many times last year, only to see him miss a big shot.
Fisher is a 38 year old free agent who has played in more playoff games than any active player in the league. He has five rings, and has plenty to keep him busy after he's finished playing.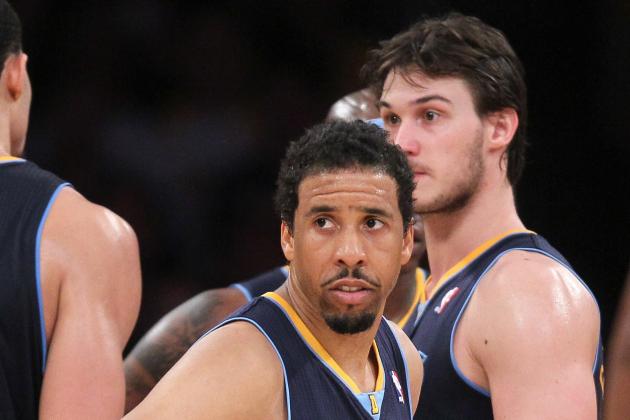 Jeff Gross/Getty Images

Miller may still have a role in Denver, but his minutes are likely to continue to decrease. The 13-year veteran turns 37 this season, and only seems to be getting slower.
With Ty Lawson running the point and an extremely deep bench, he may still get some limited minutes. The real question, is what does he have left to offer the Nuggets organization?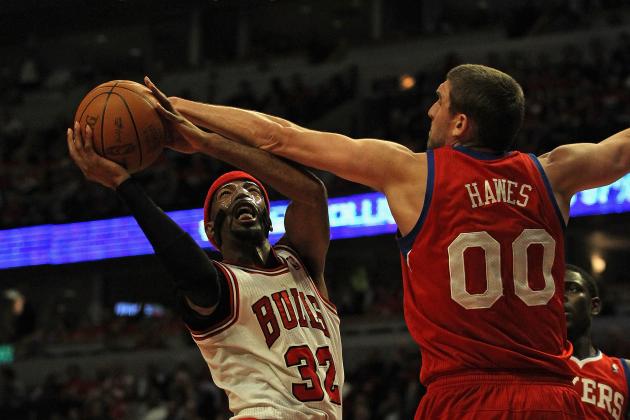 Jonathan Daniel/Getty Images

Before last season, it looked as though Rip would have a rejuvenating season in Chicago. Even with Derrick Rose finding him for open jumpers, he wasn't able to find his stroke.
Hamilton is entering his 14th season, during which he will turn 35. If he doesn't improve his shooting from last year, what else is he good for? The Bulls brought in Nate Robinson, who could push for Hamilton's spot.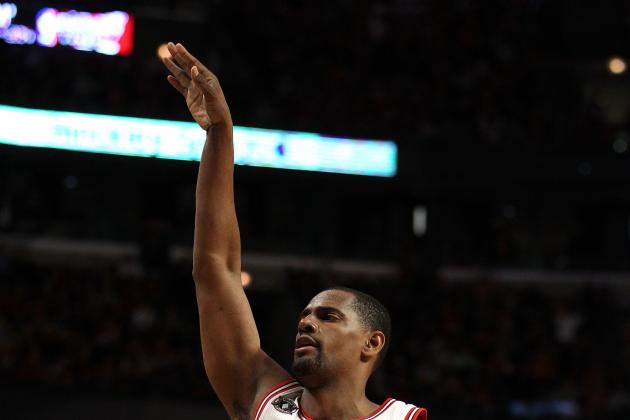 Jonathan Daniel/Getty Images

Kurt is entering his 18th season in the league. He will be 40 years old before the season even begins. He didn't have much in the tank last season, so how much is in there now?
The Knicks aren't expecting much from him, and it will be interesting to see if he makes it through the entire season.