Since 2010, many NCAA schools have been shuffling around, departing from one conference and uniting with others. Some mid-major schools are seeking power conferences for eligibility purposes and financial benefits and, as a result, these conferences have been acquiring a wide variety of schools. But for conferences like the Big East, does it really make any sense?
This change of events in the Big East all started when Pittsburgh and Syracuse announced that they would be leaving for the Atlantic Coast Conference beginning next year. This move triggered West Virginia to immediately depart for the Big 12. With these schools jumping off the Big East bandwagon, the conference panicked, attempting to rebuild by securing Boise State and San Diego State from the Mountain West for football only. The Big East also acquired UCF, Houston, Memphis, and SMU from Conference USA, Temple from the Atlantic 10, and Navy from the Patriot League as a football only member.
Before all of these moves and decisions, the Big East Conference had 16 members (eight football members), and now this number has increased to 18 schools, 13 of which will be participating in football.
First of all, 18 schools in a given conference seems like an absurd number of teams, and the in-conference scheduling process will be tedious. Some schools may not get to play others despite the fact that they reside in the same conference. Even if they do get to play every single member, they may play some twice, which could cause controversy for teams that have to play the more competitive teams in the conference multiple times.
This also means the Big East Basketball Tournament format will change yet again, which it seems to do every year. As of last year, every conference team made the tournament and the programs with better records were given one or two byes and better seeding. Schools complained that the top four schools receiving a double bye was not advantageous because it allowed for too much rest between games. This was especially evident in 2010, when three of the top four seeds lost in their first match-up in New York.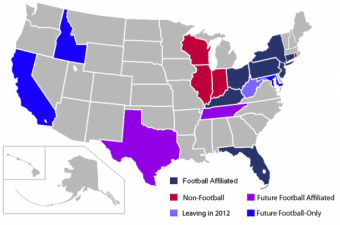 Others believe that not every team should be represented in the tournament. These critics point out that the regular season match-ups are less important since the post-season is guaranteed. On the other hand, some maintain that all members of the conference should be able to compete for an NCAA tournament bid, regardless of whether or not the odds are stacked against them.
New Big East commissioner Mike Aresco recently stated that the conference is "united," but that appears to be far from the truth. Not only is there a huge transition occurring in the conference, but geographically the conference has strayed from its original eastern feel. Reaching out to teams in California (San Diego State), Idaho (Boise State) and Texas (Houston, SMU), the Big East is not really living up to its name. In fact, the Big East recently considered a name change because of this contradiction, but the idea was shot down.
But is there a legitimate alternative? I believe there is a way to salvage the best basketball conference in the last decade. The way to preserve this conference is through basketball. It's no secret that Big East football has been far from competitive over the last several years, especially in comparison to other power conferences such as the SEC, the Big 12 and the Big Ten. So why not simply stick to what they know and make a basketball-only conference, completely severing ties with the football schools?
If this hypothetical situation were applied, that would mean Cincinnati, Connecticut, Louisville, Rutgers, and South Florida (the current football members) could form their own conference with some of the new editions to the Big East, or simply join another conference where their football programs could still compete. The basketball only members of the Big East, meanwhile, would remain, namely, DePaul, Georgetown, Marquette, Notre Dame, Providence, Seton Hall, St. John's and Villanova.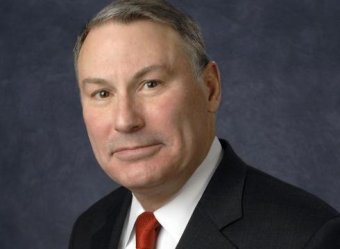 In this scenario, Notre Dame, which is an independent football program, would not be forced to join another conference and could still maintain all of the benefits and revenue that goes along with being an independent program.
The eight remaining teams could add four other teams from mid-majors to round out the conference at an even twelve teams. The format of the Big East tournament would be simplified with the top four teams getting one bye and avoid the double-bye controversy.
In terms of which universities to add, there are plenty of schools that the conference could pick to remain an elite conference. Mid-major schools such as Butler and VCU have thrived in the NCAA tournament over the past few years, and both would greatly benefit from being in a more renowned conference. Other options include teams from the Atlantic 10 which has plenty of consistent basketball-only schools including St. Joseph's, Richmond, Rhode Island, Xavier, and Dayton.
This would be great for the conference because it would create plenty of natural rivalries with the new additions. Butler and Notre Dame are both located in Indiana. St. Joseph's and Villanova could be in the same conference in a battle for Philadelphia. Crosstown rivals Providence and Rhode Island could play regular season games. Rivalries between new additions, such as VCU and Richmond or Xavier and Dayton, would also emerge.
I completely understand that, financially, football is crucial to academic institutions. That's why teams like Syracuse and Pittsburgh departed from the Big East in the first place and that's why this proposal is unlikely to happen. Creating an elite, tight-knit basketball conference, however, could prove to be significantly more financially rewarding than a mediocre, unorganized football conference.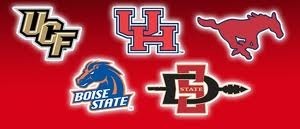 In the words of Aresco, the only way to truly "unite" this conference is to abandon its lackluster football program and cling to its effective basketball program. Keeping schools all in the same region and deserting western schools or universities that are football-only members would keep the conference united and create intense rivalry match-ups. Talent would be lost, but plenty of talent would return, and the Big East could thrive yet again instead of having to prepare itself for years of turmoil.
UPDATE:
Today, Notre Dame announced that it would depart from the Big East and join the Atlantic Coast Conference in all sports except football, which will remain independent. This is yet another example of a high profile school bolting the conference, as the Big East continues to add insignificant, lesser members and lose its prolific ones. This is just another move that will send the Big East further into its demise and out of contention in both football and basketball. Because this transition will not be easy, the conference must act now or it will risk sacrificing its rich basketball tradition for many years to come. Therefore, they must adopt a basketball-only model in an effort to succeed as an NCAA conference.
This also removes Notre Dame from my potential scenario in which the Big East transformed into a twelve school, basketball-only conference. In its place, another A10 school could serve as a possible replacement, potentially a team such as St. Louis. There would be seven original Big East members left, and five of any of the mid-major schools mentioned in this article could serve as viable replacements.