SEC Football: Week 1 Recap, Week 2 Picks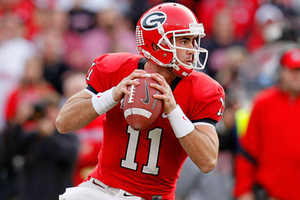 No. 6 Georgia at Missouri is Week 2's Game of the Week
A solid week for the Southeastern Conference finished with SEC teams going 9-2 against nonconference opponents, including wins over No. 8 Michigan and NC State.
The "Game of the Week" was anything but a game, as the Crimson Tide opened with 21 unanswered points and never looked back, dominating Michigan 41-14.
As for your guaranteed picks? A solid start, to say the least. I whiffed only on the Tennessee victory over NC State and finished even against the spread. I'm shooting for an 80 percent mark on the year in head-to-head matchups and above .500 against the spread.
This week, SEC play really kicks into high gear, with three conference games scheduled.
Will your favorite team continue their run? What's my impression of last week's performances? There's only one way to find out, and it involves depressing your index finger.
Picks thus far: 10-1
Against the spread: 3-3
Begin Slideshow

»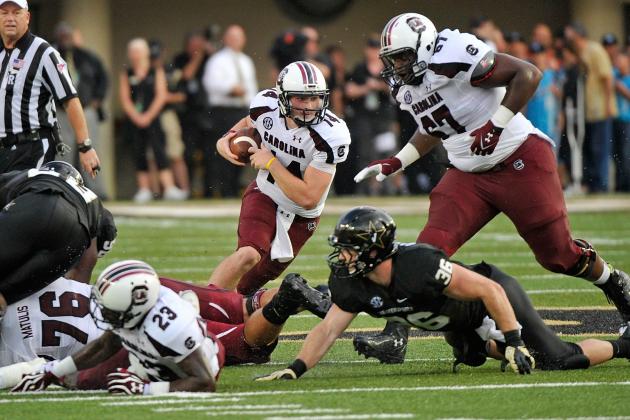 Frederick Breedon/Getty Images
No. 9 South Carolina 17, Vanderbilt 13
Give this win to South Carolina quarterback Connor Shaw. After a seemingly painful injury to his throwing shoulder that pulled him to the locker room, Shaw reappeared and fought through several more painful tackles to will the Gamecocks to the season-opening win.
South Carolina needed a fourth-quarter touchdown by all-star running back Marcus Lattimore to secure the victory. The Gamecocks desperately need Shaw to remain healthy, as backup Dylan Thompson simply wasn't able to manage the game. Thompson finished 0-of-3 with two sacks.
Conversely, the Commodores are here to play. Don't be shocked to see Vandy in the mix for the Eastern Division title as late as the end of October.
Player of the Game: Connor Shaw (7-of-11 passing, 67 yds...14 rushes for 92 yds)
Stat of the Game: South Carolina—15 pass attempts and 47 rushes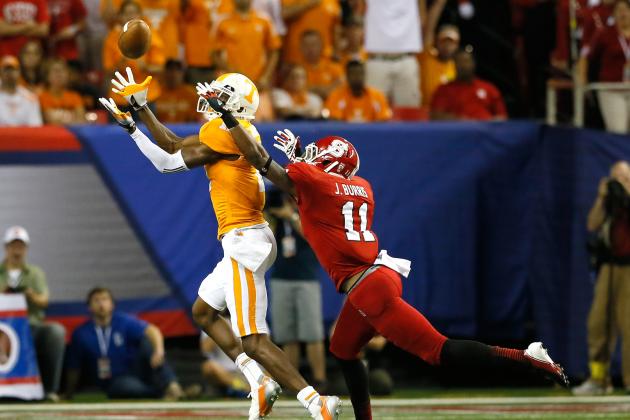 Kevin C. Cox/Getty Images
Tennessee 35, NC State 21
Interceptions were had for dinner by Tennessee's secondary, as the unit came up with four in the season-opening win.
Tyler Bray shrugged off his offseason issues to pull out an impressive 150.2 passer rating and rack up 333 yards through the air. The loss of Da'Rick Rodgers was compensated for by Cordarrelle Patterson, Zach Rogers and Justin Hunter, who combined for 253 receiving yards.
This was an impressive victory for the Vols, and it could prove to show just how equally competitive the SEC East will be in 2012-13.
Player of the Game: Tyler Bray (27-of-42 for 65.9 percent and 333 yds, zero INTs and one sack)
Stat of the Game: NC State's four turnovers against Tennessee's one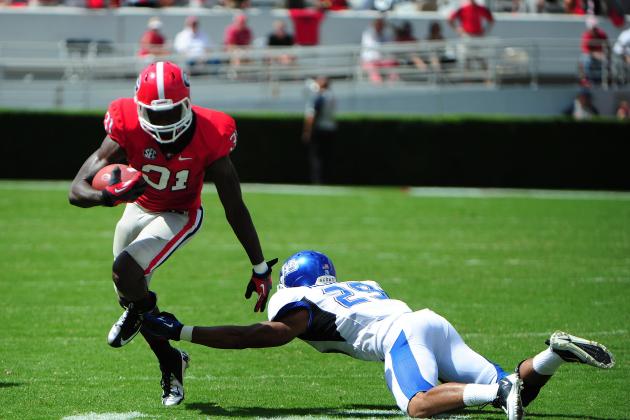 Scott Cunningham/Getty Images
Buffalo 23, No. 6 Georgia 45
Leading just 24-16 at halftime, the 'Dawgs didn't have the best day defensively.
Running back Todd Gurley, however, was a highlight. Outside of returning a kickoff 100 yards for a touchdown, Gurley rushed for 100 yards and two touchdowns and pulled some moves rare even for the talent-rich SEC.
Georgia's secondary in particular has a long way to go, but you can bet Gurley will be target No. 1 for the Bulldogs' opponents the remainder of the season.
Player of the Game: Todd Gurley (eight rushes, 100 yds, 127 yds kick returns)
Stat of the Game: Georgia allowing 347 Buffalo yards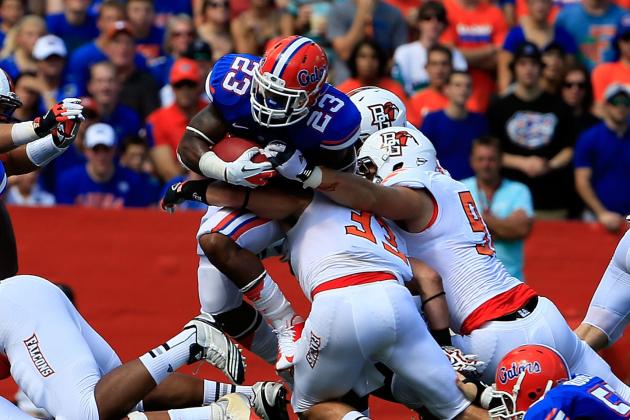 Sam Greenwood/Getty Images
Bowling Green 14, No. 23 Florida 27
Entering the fourth quarter, I was looking like a genius. The Falcons of Bowling Green are set to have a big season, and I called a close game.
Nationally ranked Florida was up just 17-13 before scoring 10 straight in the game's final quarter to put away the win. Two field-goal whiffs for the Falcons from 31 and 29 yards could have made the game that much closer.
The Gators secondary was never a factor, while the infamous quarterback combination combined for just 145 yards.
The press and fans are already growing restless in Gainesville. Muschamp needs wins, and he needs them quickly.
Player of the Game: Mike Gillislee (24 rushes for 148 yds, two touchdowns)
Stat of the Game: Bowling Green 22 first downs, Florida 14 first downs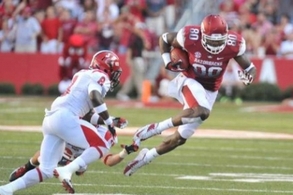 Jacksonville State 24, No. 10 Arkansas 49
This sounds familiar: An SEC team forgot to show up in the first half of Week 1, played poor defense and didn't look as sharp as they should have against a lower-conference team.
Starting quarterback Tyler Wilson, however, had a heck of a game.
Wilson surpassed the opening-game passing yards record with 367 yards and maintained the offense immaculately throughout. Look out for Wilson; he very well could be your next Heisman Trophy winner.
Player of the Game: Tyler Wilson (19-of-27 passing for 367 yds, 221.2 passer rating)
Stat of the Game: Two Arkansas receivers over 100 yards (Brandon Mitchell—122, Chris Gragg—110)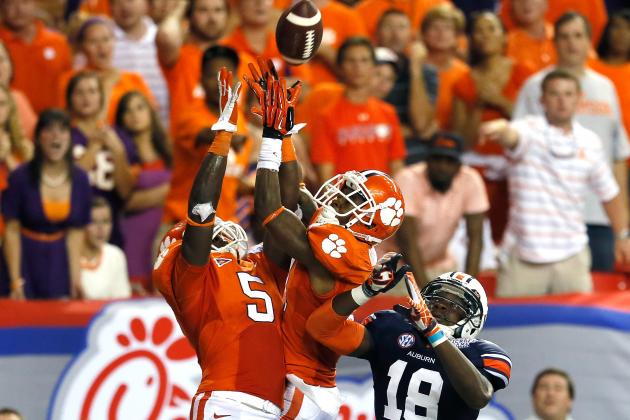 Kevin C. Cox/Getty Images
No. 14 Clemson 26, Auburn 19
A good game resulted in a loss for the SEC and Auburn, with Clemson taking the back-and-forth victory on the plains.
Clemson's offense simply overpowered the less-than-talented Auburn defense, and the Tigers' new quarterback Kiehl Frazier didn't have a great opener, completing just 40.7 percent of his passes.
Player of the Game: Tre Mason (106 yds, 7.6 yards per carry)
Stat of the Game: Auburn allowing 528 Clemson yards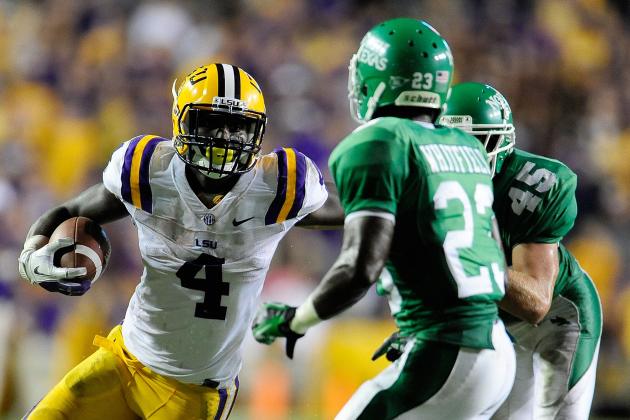 Stacy Revere/Getty Images
North Texas 14, No. 3 LSU 41
Mad scientist and LSU head coach Les Miles must cover up his master plan for football perfection, so he allowed the Mean Green to score a couple of frivolous touchdowns.
Running backs Kenny Hilliard and Alfred Blue rushed for 141 and 123 yards, respectively, for LSU, though quarterback Mettenberger put up an acceptable performance at best.
LSU recorded 508 yards of offense, most since 2007.
Moving on.
Player of the Game: Kenny Hilliard (13 rushes, 141 yds for 10.8 yards/rush)
Stat of the Game: 10 LSU penalties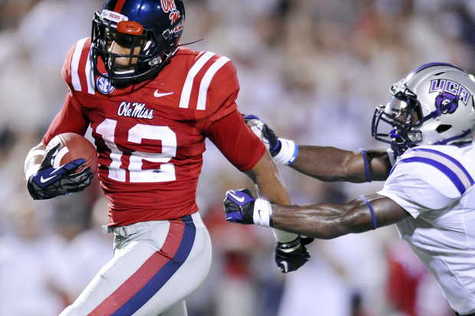 Central Arkansas 27, Ole Miss 49
I hate to say I...who am I kidding?
The Rebels trailed at halftime 20-14 and needed 21 points in the final quarter to pull out the victory.
The Ole Miss offense enjoyed a great day behind new starting quarterback Bo Wallace, but the secondary was no match for UCA quarterback Wynrick Smothers, who was 25-of-32 on the game.
Player of the Game: Bo Wallace (20-of-24 passing for 264 yds and 82 yards rushing)
Stat of the Game: 565 Ole Miss total yards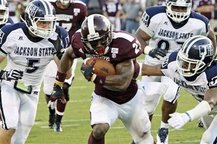 Jackson State 9, Mississippi State 56
It's easy to look good against Jackson State. Credit to State fans, though, for being the only SEC team to open at home and pack out the stadium, even against Jackson State.
The Bulldogs brought back two interceptions for touchdowns and were crisp offensively and defensively.
Let's see if that can hold up against SEC competition.
Player of the Game: Tyler Russell (15-of-24 passing for 62.5 percent and 7.7 yard/pass average)
Stat of the Game: Mississippi State's 8-of-13 third-down conversion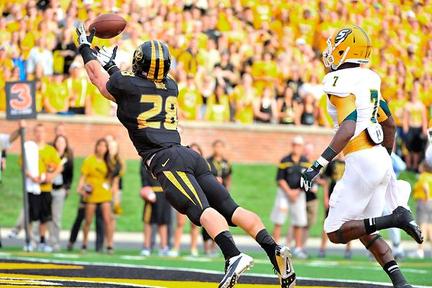 Southeastern Louisiana, 10, Missouri 62
It's also easy to look good against Southeastern Louisiana.
The Tigers didn't score in the second quarter, but put up 28 in the first and returned two punts more than 70 yards for touchdowns.
Georgia is looming; as is the remainder of the SEC.
Player of the Game: Marcus Murphy (five punt returns for 180 yards, two TDs, 32 yards rushing)
Stat of the Game: Missouri's 261 yards of rushing compared to SELA's 58
Leon Halip/Getty Images
No. 8 Michigan 14, No. 2 Alabama 41
Remember that dominating Alabama team from a year ago?
The one that didn't allow SEC champion LSU past midfield in the national title game?
Of course you do, because you saw it again on Saturday.
New personnel or not, Nick Saban has restocked, and his team is as dangerous as ever.
The Tide jumped out to a 31-0 lead in just two quarters and was never threatened. Alabama dominated every statistical category.
Denard Robinson played out of the shotgun much more than expected, considering his dual-threat specialization. After an 11-of-26 passing performance, Wolverine fans are likely hoping he'll start using his legs a bit more.
Player of the Game: T.J. Yeldon (11 catches for 111 yards and a TD)
Stat of the Game: Alabama's 431 yards to Michigan's 269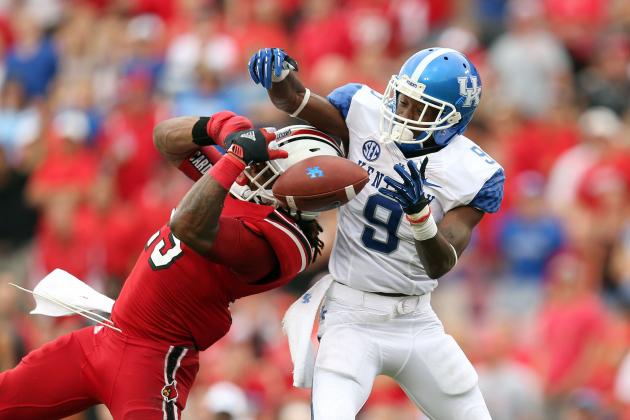 Andy Lyons/Getty Images
Kentucky 14, No. 23 Louisville 32
Not as close as the score indicates, the Cardinals scored on five of their first seven drives and held a comfortable lead throughout.
Both Jeremy Wright and Senorise Perry rushed for more than 100 yards for Louisville, adding up to almost 500 yards total for Charlie Strong's Cardinals.
After an abysmal year offensively, UK seems to be on the right track in 2012-13. Defensively, though, Joker Phillips is back at square one.
Player of the Game: La'Rod King (77 receiving yards, eight catches, 9.6 yard/catch, one touchdown)
Stat of the Game: Kentucky minus-two turnover margin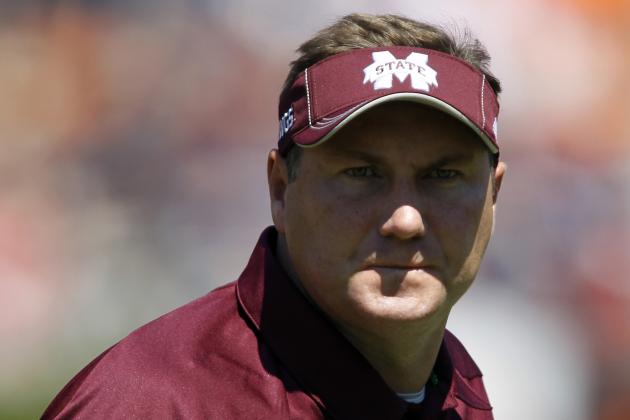 Butch Dill/Getty Images
Saturday, Sept. 8 at 12 p.m. ET on ESPN
As is the case most years, this game will make the difference in a good and great season for both teams.
The Tigers, after replacing both coordinators, are coming off a tough home loss to 12th-ranked Clemson. Auburn's offense struggled, but its defense kept the game close and gave them a chance to win.
On the opposite end of the spectrum, Mississippi State plays its second straight home game after blowing out an FCS squad. Both the Bulldogs offense and defense looked sharp, but again, it was an FCS team.
As similar as these teams are, opposing philosophies will meet on Saturday.
Open with a team that you can trounce, get your backups some playing time and iron out problems, or open with a big-time opponent to get your team ready for battle early on?
Auburn will be running; Mississippi State will be throwing.
Dan Mullen hasn't beaten an SEC West team not located in Mississippi. Mississippi State hasn't won a conference opener since 1999. Mississippi State has an abysmal record on ESPN.
Expect all of those to change, as Mississippi State finally pulls out a victory against the Tigers to set itself up nicely in the SEC West.
Pick: Mississippi State
Spread: Auburn at (-3) Mississippi State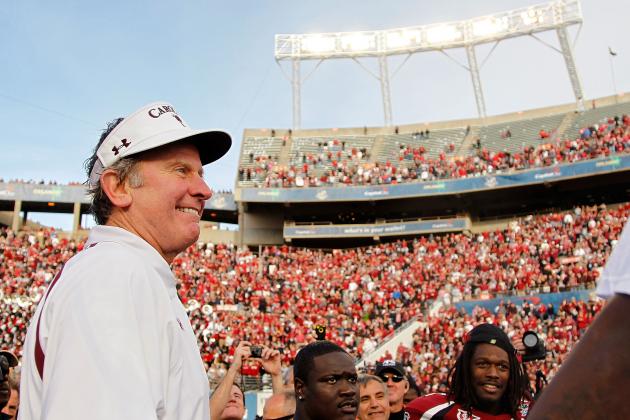 Mike Ehrmann/Getty Images
Saturday, Sept. 8 at 12:21 p.m. ET on SEC Network
East Carolina is a decent team in a below-average conference with a brand new quarterback and a historically poor defense.
The Gamecocks will use this as a tuning game to ensure quarterback Connor Shaw is healed. USC begins SEC play in a couple of weeks against Missouri.
Pick: No. 9 South Carolina
Spread: ECU at (-21.5) No. 9 South Carolina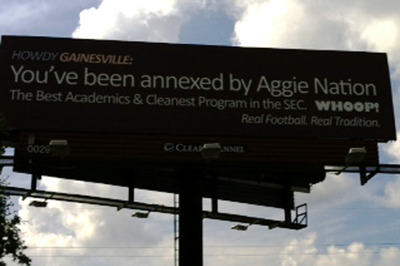 Saturday, Sept. 8 at 3:30 p.m. ET on ESPN
The above picture is of a billboard purchased and posted by (assumingly) a rogue Texas A&M fan.
The TAMU athletics department denied any connection to the billboard, and it was promptly taken down due to copyright infringements.
Official or not, you can bet Will Muschamp has made sure every Gator football player has seen it and taken it to heart.
I'm also guessing some of those hits on Friday won't be so "clean."
This is an intriguing matchup. Florida is still nationally ranked (why?) after a subpar performance on Saturday while Texas A&M has yet to see the field but is expected to rank among the lower teams in the SEC West.
Struggling with their identity with mediocre coaching, I think the Gators fall on the road. The Aggies have an explosive offense, and that should be too much weight to bear for UF to keep up with.
Pick: Texas A&M
Spread: No. 24 Florida at (-1.5) Texas A&M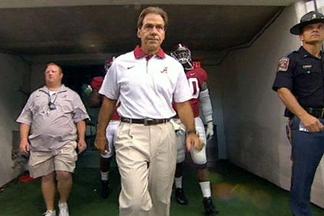 Saturday, Sept. 8 at 3:39 p.m. ET on SEC Network
Let's not sugar coat this, shall we?
The Hilltoppers of Western Kentucky put up some pretty numbers last week...against an FCS team.
Alabama put up similar numbers against a Top 10 opponent.
The Tide is just sharpening their fangs.
Pick: No. 1 Alabama
Spread: Western Kentucky at (-40) No. 1 Alabama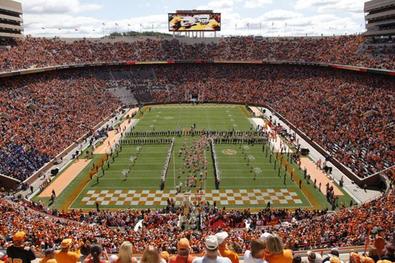 Thursday, Sept. 8 at 4 p.m. ET on pay-per-view
Tyler Bray was sharp last week in a solid win against ACC foe NC State.
That's not really the story here. Well, I'm not sure there is one.
The Panthers of FCS squad Georgia State lost 6-33 to fellow FCS squad South Carolina State last week.
Painful.
Pick: Tennessee
Spread: Not Listed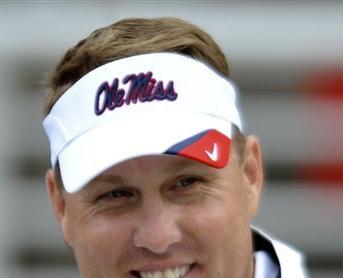 Saturday, Sept. 8 at 7:00 p.m. ET on PPV
Oklahoma is ranked fifth nationally and is among the teams that has a legitimate chance at a national title in 2012.
Oklahoma also only led UTEP 10-7 entering the fourth quarter last week.
UTEP's defense held the run, while standout running back Nathan Jeffery racked up 177 yards on 21 rushes.
The Rebels under new head coach Hugh Freeze struggled until the second half a week ago against a mediocre FCS team.
Offensively, Ole Miss will struggle, and Jeffery has another big game.
Pick: UTEP
Spread: UTEP at (-7.5) Ole Miss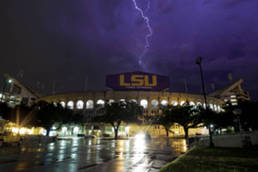 Saturday, Sept. 8 at 7 p.m. ET on ESPN
Les Miles has yet to lose a nonconference game at LSU. That's 28 straight wins—in case you were wondering.
The Tigers dominated a pretty awful North Texas team last week, though weren't as impressive as they could have been. That's in LSU terms, though, as most teams would gladly take a 41-14 victory over any team.
Washington struggled with San Diego State in Week 1 and lost its starting running back Jesse Callier to an ACL tear. Backup Bishop Sankey has very little on-field experience and will struggle against LSU's massive defensive line.
The Tigers should cruise. It will take a balanced team and a massive stroke of luck for anyone to take down LSU in Baton Rouge this season.
Pick: No. 3 LSU
Spread: Washington at (-24) No. 3 LSU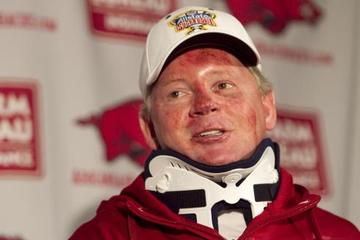 Saturday, Sept. 8 at 7 p.m. ET
The Warhawks have yet to see a season above .500 since entering FBS competition in 1994, including a 4-8 performance last season.
Arkansas has won 12 straight at home.
ULM starting quarterback Kolton Browning is impressive. In 2011-12, he recorded 2,483 passing yards and added 443 on the ground.
The way the 'Backs played defense a week ago, Browning could hurt them a bit. Expect this one to be close for a half and open up as it progresses.
Pick: No. 8 Arkansas
Spread: Louisiana-Monroe vs. (-20.5) No. 8 Arkansas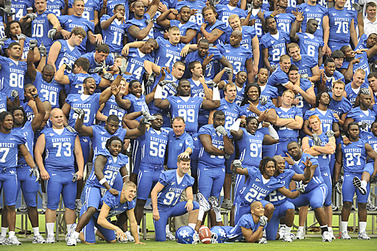 Saturday, Sept. 8 at 7:30 p.m. ET on PPV
An improved Kentucky offense will meet a decent Kent State defense in this matchup, while an unfortunate Kent State offense will take on an even more unfortunate Kentucky defense.
Call this a nuclear bomb of college football-sized proportions. Careful with your remote, so as to not allow the fallout to enter your home.
Kentucky has more talent (weird to say) and should win this one (also weird to say).
Pick: Kentucky
Spread: Kent State at (-7) Kentucky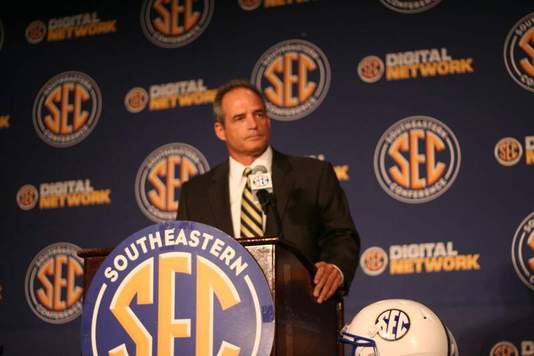 Saturday, Sept. 8 at 7:45 p.m. ET on ESPN2
Welcome to the SEC, Missouri. Now you're playing [arguably] the most talented team in your division.
At least it's at home, right?
This has the makings of a great game. The Bulldogs are talented and deep at nearly every position, while Missouri's offense has the firepower to keep up.
The question will be, will Georgia's "old man football" be too much defensively?
This game will go down in history as the Tigers' first game in the Southeastern Conference. It's a statement for a program. The game will be sold out, and the crowd will be loud.
This should be an offensive game, and the Bulldogs have the better leader in Murray. I'll call a tight UGA victory, but this one could go either way.
Pick: No. 7 Georgia
Spread: (-2) No. 7 Georgia at Missouri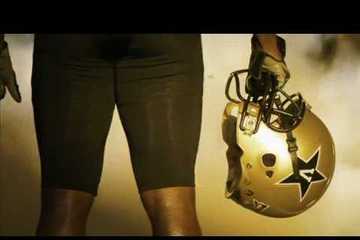 Saturday, Sept. 8 at 8 p.m. ET on Big Ten Network
A superb academic record. A historically subpar program on the rise. Comparatively poor athletics facilities.
Similar schools; similar situations.
Northwestern brings a deep wide receiver corps led by Demetrius Fields, who grabbed eight catches for 83 yards last week against Syracuse. Vanderbilt's secondary will be tested, regardless of the string because of the Wildcats' balance at the position.
Though Vandy quarterback James Rodgers' recent play has been disappointing, having junior Jordan Matthews downfield will help.
This is an intriguing game worth staying up for. It's nearly a draw for me, but I'll give the Commodores the coaching and talent benefit of the doubt.
Pick: Vanderbilt
Spread: (-3.5) Vanderbilt at Northwestern