10 MMA-Related Ways to Keep Yourself Occupied Until UFC 152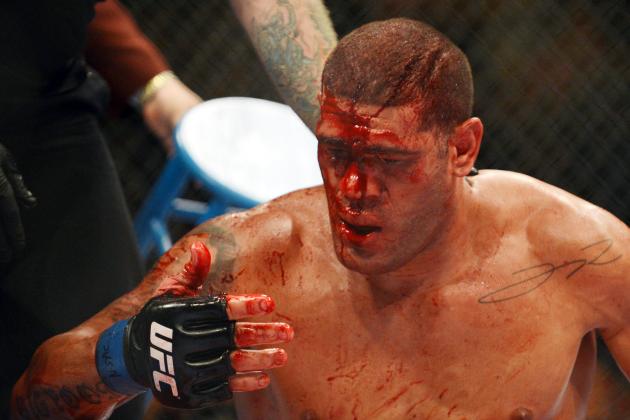 Ron Chenoy-US PRESSWIRE

For all the talk of over-saturation and "too much" MMA, we sure miss the UFC when it's gone, don't we? The cancellation of UFC 151, courtesy of either Jon Jones and Greg Jackson or Dan Henderson's knee (depending on your source) has left one month and 11 days between major events.
That's a lifetime.
What's an MMA fan to do when the only promotion that really matters, the grand daddy of them all, goes on an extended hiatus? If you're like me, you're stuck in a mental den of iniquity, an opium smokehouse of violence, and the supply has just been brutally cut off.
How to replace that sweet, sweet V in your life? I have 10 ideas for bringing some good, wholesome, face punching into your world while we all wait for UFC 152 on September 22.
Begin Slideshow

»
Before he was best known for not taking fights, UFC light heavyweight champion Jon Jones was famous for, um, taking fights. Not taking them per se. For winning them. For winning and making it look ridiculously easy. For winning them while making you fear for his opponent's health and well being.
There was a time we all loved Jon Jones. This fight will help you get back to that place.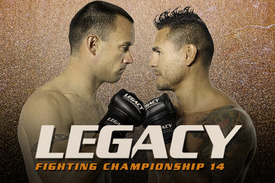 Photo via http://www.legacyfights.net/
Let's get this out of the way up front—AXS TV, the network formerly known as HDNet, is not a purveyor of high-end MMA. They deal in the regional-level show, the Natty Ice of the fight game.
And you know what? Sometimes it's cool to bust out a bologna sandwich, some Natty Ice and watch dudes throwing down. Not for fat wads of cash. Just to do it. These are the grassroots warriors that will, gulp, perhaps become the stars of tomorrow.
See for yourself September 14 at Legacy 14 when Jorge "Macaco" Patino defends his welterweight title against Jeff Rexroad and MTV Caged star Matt "Danger" Schnell makes his pro debut. A day later, Robbie Sinclair defends his BAMMA welterweight title.
Both shows are live and free on AXS TV. It's not the UFC, but it's close enough.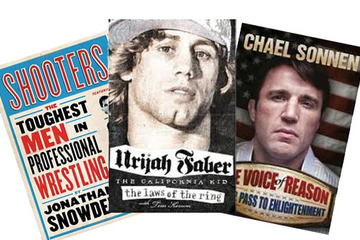 What's your flavor?
Want to read some classic Chael Sonnen tomfoolery? Prefer the idea of the ever-engaging Urijah Faber helping you change your life? Dare I suggest my own tome connecting the wacky world of pro wrestling to MMA?
Whichever, just get out and read. It's fundamental.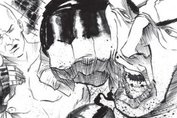 Just kidding. Most of you haven't read a book since Jack and Jill went up that hill. Spoiler alert—they fell down and then nothing really happened. Totally overrated.
But if you aren't likely to read an actual book, surely you could handle a comic book? Attack of the Show's Blair Butler has created a great one. Beautifully illustrated by Kevin Mellon, Butler's Heart is now available in trade paperback. It's worth your time.
Hear more, from Ms. Butler herself, in an exclusive interview we did earlier this year at Bleacher Report.
Igor was the most feared man in all of MMA in his prime. Here's why—who else can clobber a dude with a straight-up karate chop in the cage and get away with it?
He's now on Twitter. Give him a follow and thank him for all his entertaining fights.
Ever wonder what goes on behind the scenes at a major-league fight camp? Wonder no more. NuvoTV takes you inside the American Kickboxing Academy, where champions like Cain Velasquez and Daniel Cormier train side by side with up-and-comers and washed-up former stars. New episodes air Wednesdays at 10 p.m.
Already seen it? Watch it again. Then rewind and watch it a third time.
This fight has everything you could want.
1. The greatest fighter ever.
2. Vitor Belfort's smug face.
3. The greatest fighter ever connecting with a kick to Vitor Belfort's smug face.
What else could you want?
Love watching big, muscular guys hit each other real hard?
Of course the answer is "yes." If not, the official Celine Dion site can be found here. You're welcome.
Where were we?
That's right, football. Crazy guys colliding at high speeds. You'll love it. The new season kicks off Wednesday with the Cowboys taking on the Giants. MMA superfan DeMarco Murray will be in action, so tune in and check it out.
I'll get you started. Here's Chris Leben, fighting like someone invaded his meth lab and took all his cough medicine, going toe-to-toe with UFC vet Joe Doerkson. There are amazing fights like this all over YouTube.
If you start watching now, you'll have about 10 percent done before the UFC 152 prelims start in a couple of weeks.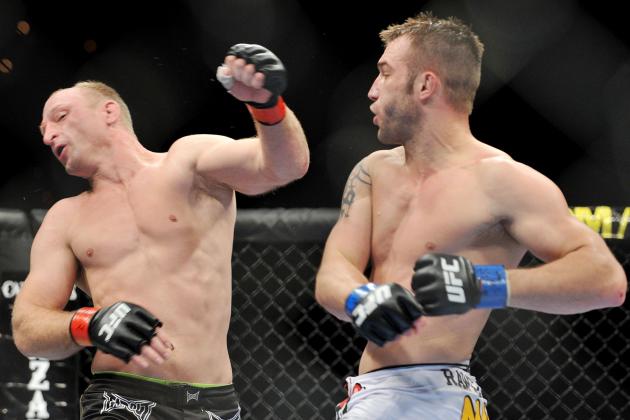 Jon Kopaloff/Getty Images

Whether you're a Scott Harris slideshow man or prefer some Duane Finley interview goodness, we've got you covered. Bleacher Report has inside access to all the top names in the sport, so be sure to tune in as we take you by the hand and guide you through the twists and turns of this crazy sport.