10 Players Who Could Be on the Move in the January Transfer Window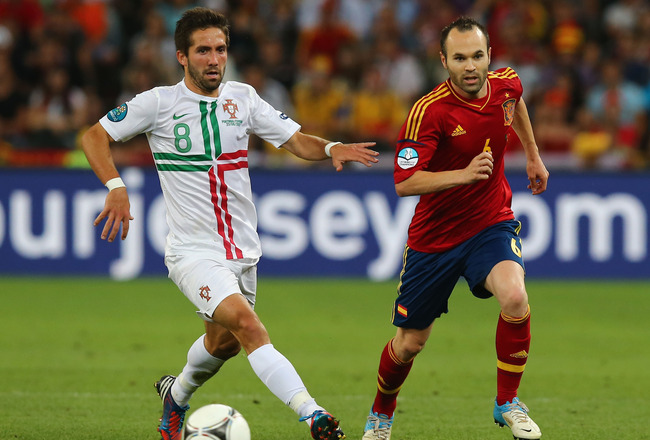 Martin Rose/Getty Images
The summer transfer window closed last Friday with some sensational last-minute moves.
Andy Carroll joined West Ham United on a season-long loan, Luka Modric finally completed his move to Real Madrid and Spurs completed the signings of Hugo Lloris, Clint Dempsey and Moussa Dembele.
There was also a few deals that didn't quite go through in time; like Joao Moutinho's move to Spurs and Liverpool's failure to bring in a replacement for Andy Carroll.
January's transfer window opens in just under four months time, so in no particular order, I'm going to look at 10 players who could be on the move when 2013 gets underway.
Theo Walcott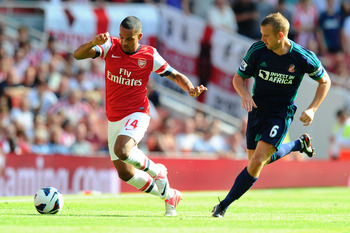 Mike Hewitt/Getty Images
Theo Walcott could be the latest in a long line of players to leave Arsenal.
The Daily Mail newspaper reported yesterday that if Walcott can't agree terms with The Gunners over a new deal in the next few months, then Arsenal may be forced to sell him.
The same report credits Premier League sides Manchester City and Liverpool with interest in the England winger, as well as Juventus, Inter Milan and Paris Saint Germain.
To be honest with you, I've never really seen what the fuss is about with Walcott.
Yes, he's pacy, but his end product is—more often than not—terrible for someone playing at this level.
Arsenal have several other options in the wider areas, so losing Walcott might not be such a bad thing.
Cristiano Ronaldo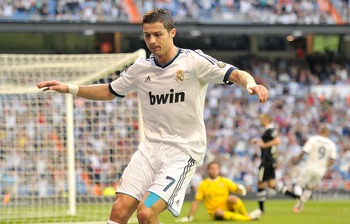 Gonzalo Arroyo Moreno/Getty Images
In the last few hours, Jamie Sanderson of metro.co.uk has reported that Cristiano Ronaldo might be on the verge of leaving Real Madrid.
The report quotes Ronaldo speaking after Madrid's game with Grenada last night, where he didn't celebrate either of his two goals. The Portuguese superstar is quoted as saying:
I'm sad - when I don't celebrate goals it's because I'm not happy. It's a professional thing. Real Madrid know why I'm not happy.
This news has alerted the richest clubs in the world.
The same report credits Manchester City with an interest in bringing Ronaldo back to England. But if he does leave Madrid, I think a move to Russia with Anzhi Makhachkala is more likely.
Robert Green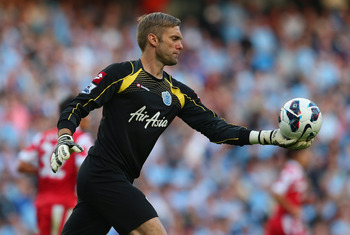 Alex Livesey/Getty Images
Despite only signing for QPR this summer, Robert Green could be out of the door when January comes around.
Jon West of The Daily Star newspaper reported on Saturday that Mark Hughes wouldn't stand in his way if Green felt he had to move.
QPR boss Hughes is quoted as saying:
Rob fully understands the thinking behind what we have done with Julio Cesar although it will impact on him. If any of my keepers told me they felt their future lay elsewhere, then we can make a decision that benefits everyone.
It's not exactly a huge vote of confidence from the manager that's signed you if he's willing to let you go after six months.
Green's made some mistakes in his career, most keepers have; but if he wants to be involved at international level, he can't afford to be sitting on the bench at Loftus Road.
Stewart Downing
Scott Heavey/Getty Images
Stewart Downing would be the first to admit that he's struggled in his first year at Liverpool.
His form was up and down and he looked a bit over-awed at times.
When he was brought in by Kenny Dalglish last summer as one of his main signings, Downing cost Liverpool somewhere in the region of £20 million—a lot for a player who, in my opinion, is nowhere near worth £20 million.
The season's only just underway, but it looks like new Liverpool boss Brendan Rodgers prefers young Raheem Sterling ahead of Downing.
He might be best looking to move on in January if he's still not getting regular game time.
Landon Donovan
Stephen Dunn/Getty Images
Landon Donovan is probably the best American soccer player of all-time. He's the most capped American player and the nation's leading goalscorer.
Donovan usually has loan spells in Europe when the MLS season is over.
He moved on loan to Bayern Munich in 2009 and he had two impressive—and successful—loan spells at Everton in 2010 and 2012.
There's no reason to suggest that he won't move on loan again this January either.
Robbie Keane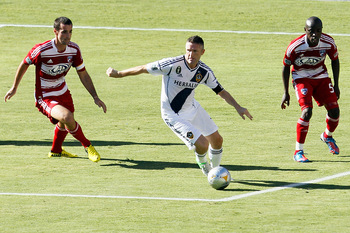 Ric Tapia/Getty Images
Robbie Keane is coming towards the end of his career now, but he's still a great player who can score goals at any level.
Goalscorers never lose the knack of being in the right place at the right time.
Although he's never been able to recapture the form that saw him move to Liverpool a few years ago, there are plenty of teams in the Premier League who would take Keane on loan this January.
When he joined Aston Villa last January, he was arguably their best player and if it wasn't for his performances during his time there, Villa might have been relegated.
If I was a betting man, I'd put money on Keane making a temporary move back to England in January.
Joao Moutinho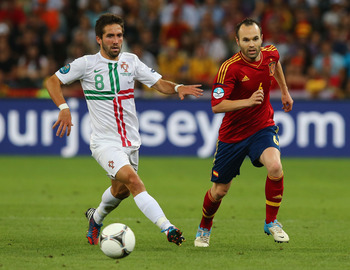 Martin Rose/Getty Images
Although his move to Tottenham didn't quite go through last week, it seems like it's only a matter of time before Joao Moutinho graces the Premier League.
Spurs bid of £22 million seems like a snip for one of the best midfielders in the world and if he keeps his form up over the next six months, it might take a bigger bid to prise him away from Porto.
Darren Bent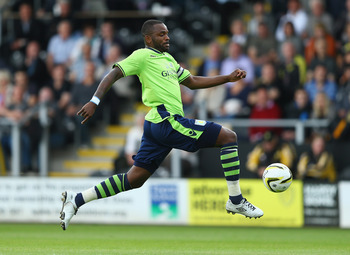 Clive Mason/Getty Images
Since Darren Bent has moved to Aston Villa, the club have sold the players who would provide him with chances.
Stewart Downing, Ashley Young and James Milner have all left Villa over the last couple of years, starving Bent of goalscoring opportunities.
He may be best looking to move elsewhere to make sure that he's still involved at international level.
Nani
Michael Regan/Getty Images
Nani's performance for Manchester United against Everton a couple of weeks ago wasn't the best.
That's why he wasn't picked for the match against Fulham last week and only made the bench against Southampton yesterday.
He's clearly a talented player, but he doesn't produce often enough for me.
He tends to go missing in big games and that's something that Sir Alex Ferguson must be frustrated with.
Nani might be better served moving on in January.
Fernando Llorente
Michael Regan/Getty Images
I was really surprised that Llorente didn't move from Bilbao at the end of last week.
His current contract runs out at the end of this season and he can sign for another club on pre-contract terms from January.
Bilbao might be best served biting the bullet and trying to get some money for him in January—rather than risk losing him for nothing when next summer comes around.
Keep Reading