Manchester United: 8 Potential Transfers for January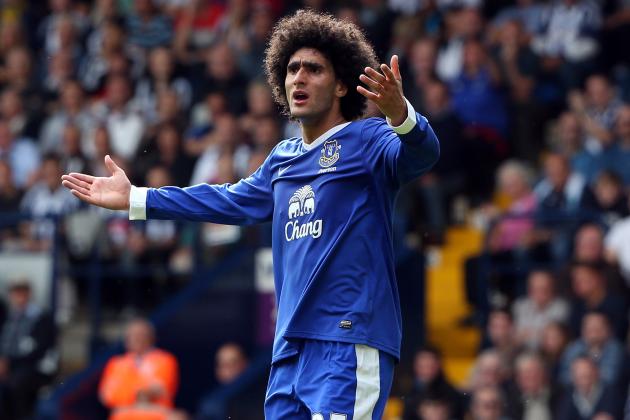 Ross Kinnaird/Getty Images

With the excitement of Friday's deadline day now well and truly behind us, it's finally time to let the football do the talking.
That is until January of course, when the window opens for the rather less eventful winter transfer period.
Generally this time is used by clubs to fill slots in the team that need urgent replacing. It's uncommon to see too many "Hollywood moves", instead trending more towards slightly more down to earth signings that come to a club amongst far less press coverage.
This article will effectively pre-empt the players that United will want (or perhaps even need) to sign in the January window if they are to bring back their 20th League title to Old Trafford.
It is, of course, very early days to thinking about something that is still a fair few months away. But it's always good and usually imperative to plan ahead in football.
If it wasn't for Fergie taking an early interest in this time of the year, United may never have been able to sign Nemanja Vidic or Patrice Evra, who have both been stalwart servants of the club since their arrival in the January of 2006.
So who could be on there way to Old Trafford this time around?
Begin Slideshow

»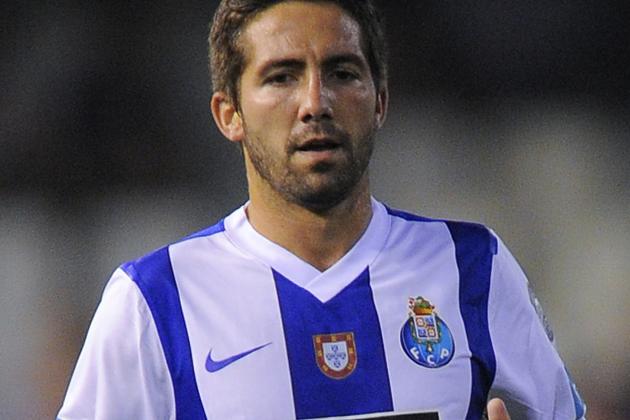 David Ramos/Getty Images

This would, ideally for United fans, be a player that Fergie has at the top of his list of winter targets. The Portuguese midfielder looked almost certain to make a shock move to join up with Spurs at White Harte Lane on the final day of the summer, yet that was before talks with the player's agent broke down and a contract could not be agreed upon.
Well one club's massive loss is another's gain. Moutinho, who currently plays for Portuguese giants FC Porto, is one of the most versatile midfielders in the game at the moment.
Able to play a central holding role—while also showing a real talent both in and out defensively as well as attacking midfield—Moutinho is one of those players that literally any side in the world would be happy to have in their ranks.
Joao was arguably the stand-out player of Portugal's Euro 2012 campaign, which saw them come inches away from beating Spain and earning a place in the final.
It was rumoured for a most of June and July that Moutinho would eventually be on his way to Old Trafford over the summer. Somewhere along the line, things just didn't work out, and the move for Portugal petered away.
With the player still on the market and obviously looking for a way out of the club, this could be the perfect opportunity for Sir Alex to fill the much required defensive slot in the middle of his formation.
Moutinho certainly has more than enough talent to do that, but the question is: will Fergie want to splash more cash to get him? Unfortunately for Red Devils, that might be where this marvelous plan hits a slight snag.
Likelihood: 7.5/10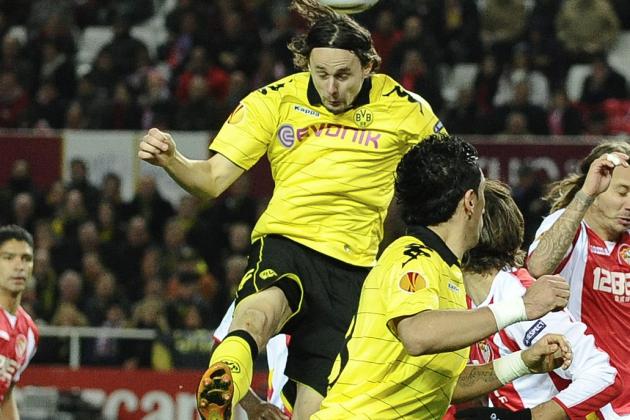 David Ramos/Getty Images

With the likes of Mats Hummels playing as your central defensive partner, it's probably not surprising that Neven Subotic gets hardly any of the credit that he deserves for forming the rock hard back-line that has led to back-to-back Bundesliga crowns for his side, Borussia Dortmund.
The Serbian (yes, he's a Serbian centre-back—remind you of anyone?) has made a real name for himself in the past few years, and as a result, there has been speculation regarding a transfer away from the Schwarzgelbe before.
In fact, a team as close to home as United's very own rivals, Chelsea, lodged a bid of £17.5 million for the player two years ago.
This offer was outright rejected by Dortmund, who clearly knew the immense talent that they possessed had the potential to take them on to greater things.
This does mean, however, that once again, Subotic's contract will not be a cheap one for United to attain.
Something that might help the cause is a particularly bad start to the season by Dortmund. If Borussia end up hovering around the middle of the table—and fail to achieve much from their particularly difficult Champions League group—players like Subotic (aged only 23 and looking for glory) may want a move away from the club to somewhere more profitable.
United also have strong connections with the club, after the two amicably came to an agreement for Japanese wonder kid, Shinji Kagawa, earlier this summer.
Subotic would be the perfect addition to the side, playing alongside his compatriot Vidic in the heart of the United defence.
The talent is there, but is there money to sign him?
Likelihood: 6/10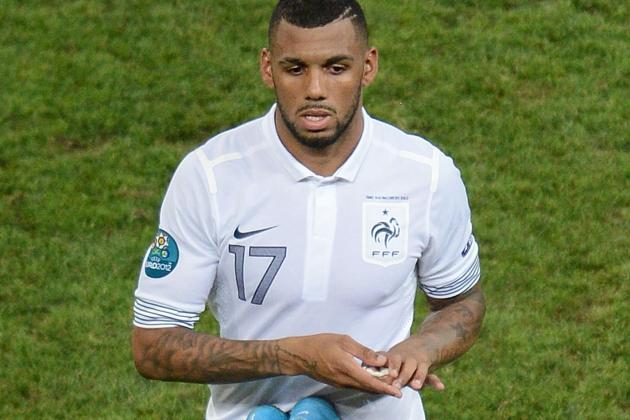 Jasper Juinen/Getty Images

Here is another man who looked for a long time like he might have been on his way to a club in London, only for little action on deadline day in his direction to take place.
M'vila is touted as one of the next great generation of French players, for both club and country.
Currently plying his trade with Rennes in Ligue 1, M'vila was at the top of Arsenal's priority list this summer, before somehow not even being bid for on the closing day of the transfer window.
It was a decision that angered a lot of Arsenal fans, who had been expecting the Frenchman to arrive for the majority of August.
M'vila is the exact type of player that United need in the defensive role of their midfield right now.
The big man is very much a ball-winning midfielder, going hard into tackles and adding a physical element to the centre that the more "delicate" Kagawa and Cleverely cannot bring to the table themselves.
On top of this, he has the perfect eye for a pass, and has been, on more than one occasion, likened heavily to being the "next Vieira".
One thing that Yann has going against him is his fiery temperament—something that cost him his place in the French squad for this coming week of International fixtures.
But could Fergie tame him if he came to the club?
Likelihood: 4/10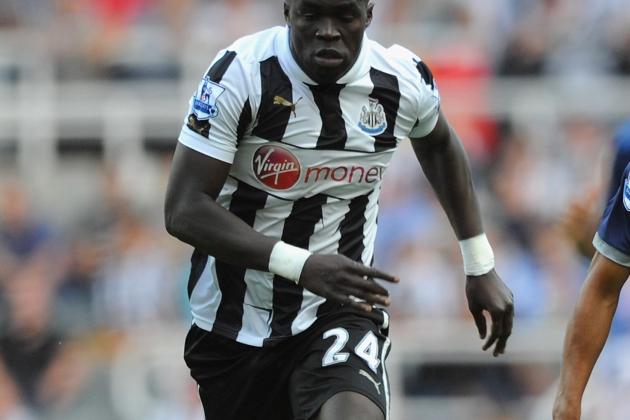 Chris Brunskill/Getty Images

There has been a lot of buzz around the Newcastle man and United ever since he first burst onto the scene, although, in truth, that has been the same with all of the top clubs in England and the player.
Tiote was one of the breakout superstars of last season, not just for the Toon Army, but for the Premier League in general.
I think many football followers had expected that Newcastle would be losing a lot of the players this summer that took them to fifth place in the League last season to bigger clubs across Europe.
However, the likes of Tiote, Hatem Ben Arfa, Dembe Ba, Yohan Cabaye and Papiss Cisse all remained up north under Alan Pardew, and as such, have a very good chance of repeating the feat they achieved last season.
What worries me for Newcastle is exactly how long they can keep up the success without eventually having those top players poached.
Tiote, in particular, is one of those players most at risk of leaving. It's rare to find an out and out defensive minded midfield player these days, with most usually bursting forward from time to time on mad runs that can sometimes leave them exposed.
Tiote would be a perfect fit in the United setup, allowing both Kagawa and Cleverely to push forward, while acting as almost a fifth defender in the United midfield.
Again, Tiote wont be all that cheap, but with a lot of proven Premier League experience behind his back, Fergie may well take the same kind of gamble he did with RVP, and splash the cash to bring the seasoned pro to the club.
Likelihood: 7/10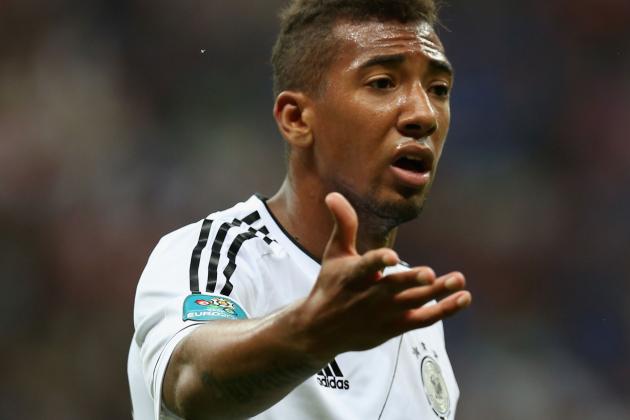 Alex Grimm/Getty Images

This is one of the more outlandish and "football manager" type names on the list.
Straight out, it would be very hard to convince Bayern Munich to sell their starting right-back to United for any sort of fee that the club would be able to fork out right now.
But this is football, and this is Manchester United we are talking about, so nothing should ever be ruled out completely.
If the German international did join the club, then it would allow for Phil Jones to slot back into either his old slot at right-back or even take up a position as the defensive third of the midfield trio.
Boateng showed his class, match after match, in the European Championships, and was arguably one of the Nationalmannschaft's best players throughout.
But will he find his way onto United's books come January?
Well, you never know! He may fall out with his seven or eight national teammates in that time...
Not likely though.
Likelihood: 2/10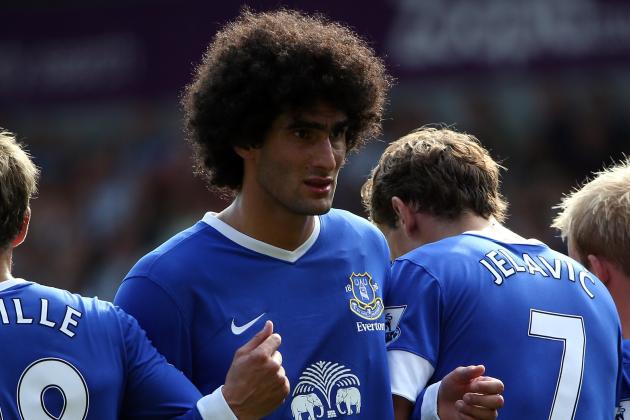 Ross Kinnaird/Getty Images

Here's another guy that should probably have gone to a team expecting to finish in a slightly loftier place in the table than his current side, Everton.
David Moyes has done a well-documented (and deservedly so) good job at Goodison since he arrived in Merseyside, and Fellaini is just one of the many players that he has had at his disposal over the years. Despite being of a good enough ability to be playing for sides in the top four, he has always stuck it out with the club through loyalty for his boss.
This summer, it seemed as though Fellaini would be on his way to join up with Chelsea, but early negotiations broke down.
In truth, United do not need Marouane in the side as much as they do someone like Moutinho or Tiote.
But even with that in mind, Fellaini would still be a welcome and very effective introduction to the Old Trafford fray if he were to arrive in winter.
Again, a very versatile player, Fellaini has amazing attacking prowess (he was sometimes even used as a striker with the Toffees) as well as the knowledge to know when to track back and do his defensive duties.
Again the prior Premier League experience is there—something that really does make a huge difference in influencing Sir Alex when it comes to his decisions about buying players.
Could the man with the fluffy afro be on his way to United?
Likelihood: 5.5/10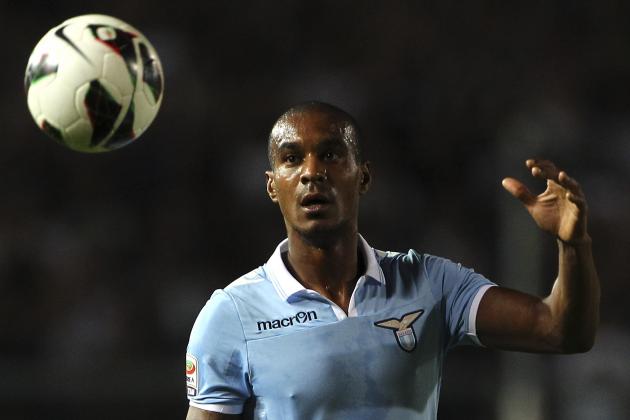 Marco Luzzani/Getty Images

This player may not register as someone that a lot of United fans have heard much about before, but the current Lazio right-back has shown his worth on the big stage for the Italian side on several occasions since his arrival in 2011.
Konko actually managed to do what very few players have done before, by playing for three separate clubs (Sevilla, Genoa and Lazio) all within the space of one calendar year.
But for any fans worrying that this is a result of a bad attitude, they couldn't be more wrong.
Genoa were going through the clubs most prosperous spell in recent history when they signed the Frenchman, and even then, despite their success, they were not able to keep a player of Konko's quality at the club when big boys Lazio came hunting.
Lazio have kicked their campaign off with two victories, keeping clean sheets in both of them.
This is following up from a season where they managed to finish a respectable fourth ahead of giants Inter Milan.
Konko's inclusion at right-back would allow for the aforementioned scenario where Jones can either fill the central midfield spot, or even return to the centre of the defence.
Konko would be one of the cheaper players on the list despite his ability on the ball. The question is, has Sir Alex or any of his scouts noticed his exploits in Serie A?
Likelihood: 3.5/10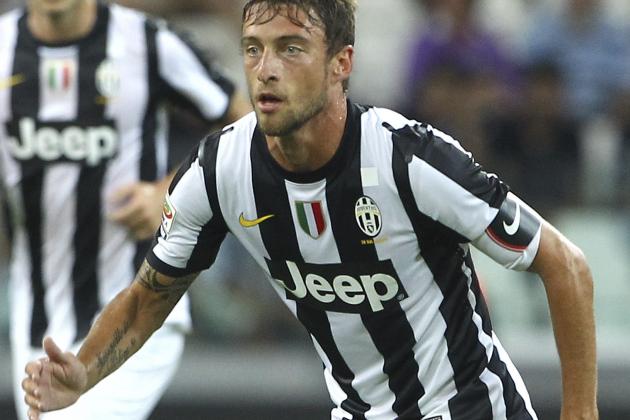 Marco Luzzani/Getty Images

On paper, this transfer may seem a little too unbelievable, but whereas there has been no real speculation about a possible move for Boateng, with Juventus midfielder Marchisio, United have been heavily linked with acquiring the 26-year-old's services as recently as this summer window.
Marchisio was one of the driving forces that saw a very mediocre looking Italian side somehow dominate the European Championships only to fall to the mighty Spain in the final of the tournament.
There is no surprise that the Italians and last year's undefeated champions of Serie A, Juventus, achieved this level of succes with a player of Marchisio's quality in the side.
On more than one occasion last season, Claudio put in tackles that stopped the opposition before they could even mount an attack, before carving out a chance for his side at the other end of the pitch from the resulting interception.
Unsurprisingly, Juve have gotten off to a thunderous start in the Italian league once again, scoring six times in just two matches (both victories) to leave them on top of the pile.
But could United tempt one of their star players away from the Old Lady of Football?
It seems like a stretch, but if any club is going to convince Marchisio and Juventus, it's United.
Likelihood: 4.5/10
Follow me on Twitter: @Eddie_Edmonds