Toronto Blue Jays' 5 Most Tradeable Assets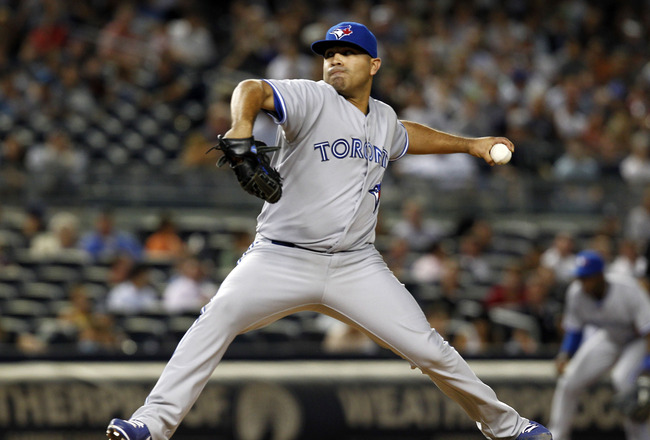 Jeff Zelevansky/Getty Images
The 2012 Toronto Blue Jays have been nothing but a train wreck. Sure, there have been moments that led to optimism for the future, but for the most part, it hasn't been a season worth remembering.
Losing half of their starting rotation for the majority of the season took away any thoughts of contending this season. When general manager Alex Anthopoulos said that all the Jays need to do is acquire starting pitching to be a serious contender, it was taken with a grain of salt to say the least.
If the Blue Jays can't bring in any new talent in the offseason via free agency, which is likely if the owners don't up the amount that Anthopoulos can spend, they are going to have to look for trades.
Luckily, the Blue Jays have the talent both on the team and in the minors to be able to land a good starting pitcher. Here are five players that could be on the way out.
Yunel Escobar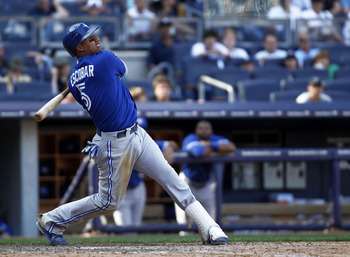 Jeff Zelevansky/Getty Images
Yunel Escobar has been one of the better Blue Jays this year and could be part of the team's plans for the future if not for one person. Adeiny Hechavarria should be ready for a full-time job in 2013 as he has played with the Blue Jays for a good amount of time this season.
With Brett Lawrie entrenched at third and Kelly Johnson at second, at least for now, the Blue Jays are going to have to have to make a decision. Since they have been grooming Hechavarria to be a big part of their future, it's okay to assume Escobar could be on the trading block in the offseason.
J.P. Arencibia and Travis D'Arnaud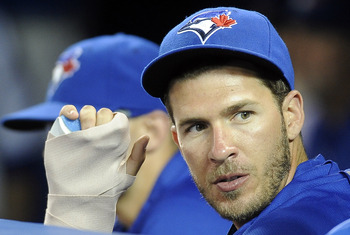 Brad White/Getty Images
These two are included together as this is a situation in which the Blue Jays have a choice. J.P. Arencibia has been a valuable piece of the Blue Jays for the past two seasons. Having been missed since he broke his right hand and was subsequently placed on the disabled list on July 26, the Blue Jays have had to go with backup Jeff Mathis.
As good as Arencibia is, they have a just as (if not more) talented catcher in the minors. Travis D'Arnaud is another player who has been bitten by the injury bug this season. If not for the injury, he might have seen time with the Blue Jays this year.
It could be an interesting offseason for these two catchers.
Ricky Romero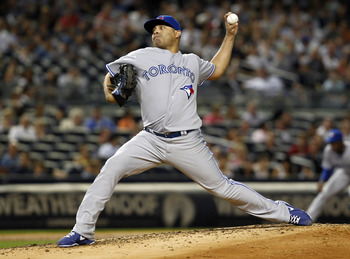 Jeff Zelevansky/Getty Images
It's fair to say that Ricky Romero has not had his best season. Not winning a game in 13 starts is not something you expect out of your ace pitcher. Brandon Morrow outperformed Romero before his injury and has looked more like the ace of the staff this year.
The Blue Jays have some of the best pitching prospects in the game and some of them will be ready in the next season or two. If they're going to acquire top-end pitching talent in the offseason, Romero might be expendable.
Colby Rasmus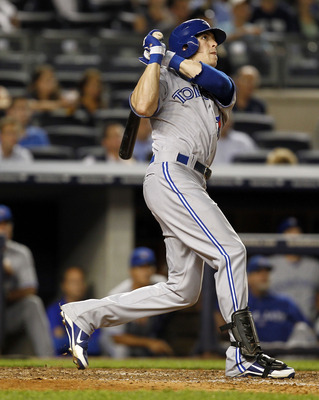 Jeff Zelevansky/Getty Images
While he hasn't had the best of seasons, Rasmus is still a very good center fielder.
The problem is that Anthony Gose is pretty much ready for the big leagues and he will either push Rasmus to left field or off the team entirely.
Keep Reading

Toronto Blue Jays: Like this team?