Ranking the 9 Funniest Baseball Players Ever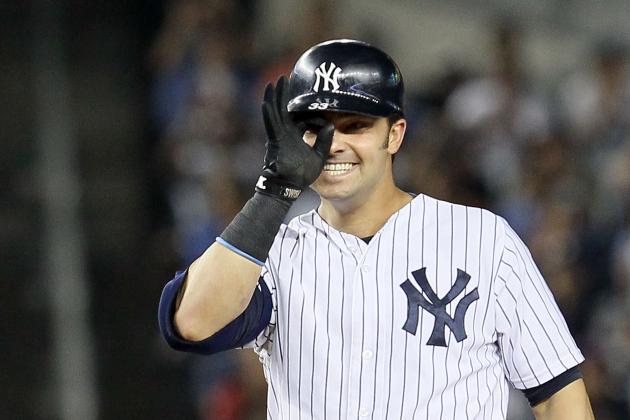 Jim McIsaac/Getty Images

Though baseball is a time-honored sport and generally approached very seriously by those who make their living playing it, there are still some rare gems of fun in each and every game. Sure enough, these small moments make both the fans and the players laugh and bring a moment of joy outside of the game's competitive nature. Of course, the individuals behind some of baseball's humor are few and far between.
In today's game, one who can always be counted on for a laugh is New York Yankees outfielder Nick Swisher, whose laid back personality and almost constant smile make him a fan favorite everywhere. He loves being a total goof and lives only to entertain, along with bringing home some wins for his team.
Similarly, former Yankee Yogi Berra has given us some fine verbal gems that make some wonder why he hasn't yet pursued a career as a standup comedian yet.
That said, seeing as how it's a holiday weekend and we're all in the mood for some fun, let's go through the baseball annals and look at some of the funniest men to ever play the game.
Begin Slideshow

»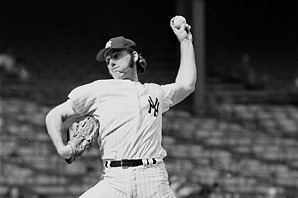 photo courtesy of sportsillustrated.cnn.com
Lyle became a household name as a dominant closer for the New York Yankees in the 1970s, winning the AL Cy Young Award in 1977 and registering 238 saves in 16 MLB seasons.
Yet, while great on the field, Lyle is best remembered today for what he would do whenever one of his teammates had a birthday party in the clubhouse. Once the birthday cake was delivered, Lyle would wait till everybody left the locker room, then take his pants and underwear off before sitting on the cake.
The man clearly loved playing gross-ish pranks, so now I just have one question. Where was he when Jackass went on the air?
Everyone loves impressions, but Toronto Blue Jays catcher J.P. Arencibia took the art to a whole new level this past spring. For proof, just watch his target's reaction!
Not too long ago, Swisher signed on to appear in a razor commercial you can watch at the left. Simply put, it's clear that he had a lot of fun shooting it as you can tell by his delivery of his lines, not to mention the back and forth he does in it with Jonathan Papelbon.
Oh, and let's not forget that the man has taken his comedic abilities away from the diamond. In 2010, Swisher appeared in an episode of the hit CBS sitcom How I Met Your Mother
Terry Francona may not be an MLB manager now, but his two World Series rings and multiple playoff appearances with the Boston Red Sox will most likely help him get another managing job sometime in the very near future.
That being said, Philadelphia Phillies closer Jonathan Papelbon has a lot of nerve making fun of his former skipper in the clip to the left. Yet, it's so ballsy that I can't help but respect him for it and laugh out loud.
Oh, and we can't forget his legendary dance.
I'm sorry, but if anyone looks at this picture and doesn't laugh, they need to take a course on humor. For even more giggles, check out this 1980 interview with Lee.
How is Brian Wilson funny? Well, just listen to him speak under any circumstance and he'll more than likely unleash a couple of gems!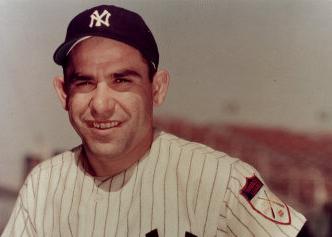 photo courtesy of celebritiesfans.com
I mentioned before that Yogi Berra needs to go on a standup comedy tour. Why? Well, never before have I heard someone say so many things that make absolutely no sense or are just so unbelievable that people embrace him for his quirkiness.
He may be getting up there in years, but one thing is certain: The old jokester in him lives on.
To think of a prank this epic with such a great payoff, Myers has to be a funny dude. Watch the video and prepare to die laughing!
Just who is the real Nyjer Morgan? Is he a volatile ballplayer who plays hard every day, or is he a beast we're only just starting to tame? Actually, does Nyjer Morgan even exist? At this point, I think everyone knows where this one is going, so we won't keep them in suspense any longer.
Ladies and gentlemen, Tony Plush!