5 Philadelphia Eagles Who Should Not Have Been Cut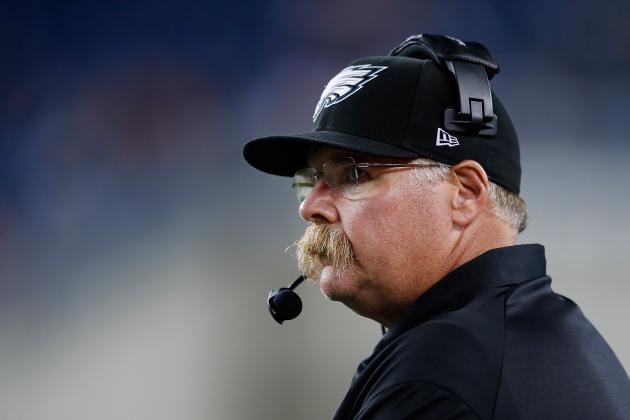 Jim Rogash/Getty Images

It was refreshing to see that the Eagles had cut ties with some of the players who weren't working out. It's easy to say goodbye to guys like Joselio Hanson (again), who can't play the outside; Antonio Dixon, who isn't fitting Howard Mudd's plan; and Mike Kafka, who was never even a flash in the pan.
For the most part, the Eagles made the right decisions to trim their roster down to 53 men before the start of the regular season. However, Andy Reid and company made a few puzzling choices that could end up hurting them in the long run.
The team still has a few of the same key weak points it had prior to the start of the preseason. Granted, some of the players that were cut weren't going to be game-changers, but the Eagles lost some depth that they could have used.
To be specific, both the safety position and line backing core are still major areas of concern that the Birds didn't exactly do anything to help with their final wave of cuts, especially when you consider the fact that Jaiquawn Jarrett and Casey Matthews are still on the team.
Begin Slideshow

»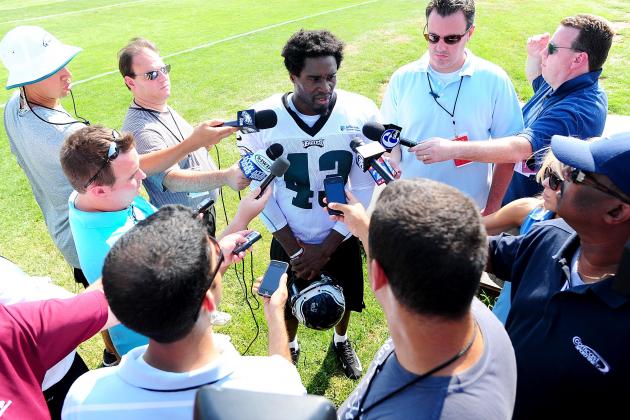 Evan Habeeb-US PRESSWIRE

OJ Atogwe isn't what he used to be, but he is probably more than players who made the team like Jaiquawn Jarrett will ever be.
It's understandable that the Eagles let Atogwe go because of his inability to stay healthy, which is a decision that would go over well on most teams who have proven, reliable safeties. But when a team is as thin at a given position as the Eagles are at safety, it's a bit unsettling to go into the regular season knowing a veteran like Atogwe will not be around to provide depth.
It's also not likely the Eagles will acquire another proven veteran to fill Atogwe's spot—the free-agent pool isn't brimming with safeties. In fact, the NFL as a whole is a bit thin at the position.
Ultimately, parting ways with O.J. Atogwe may not be in the team's best interest.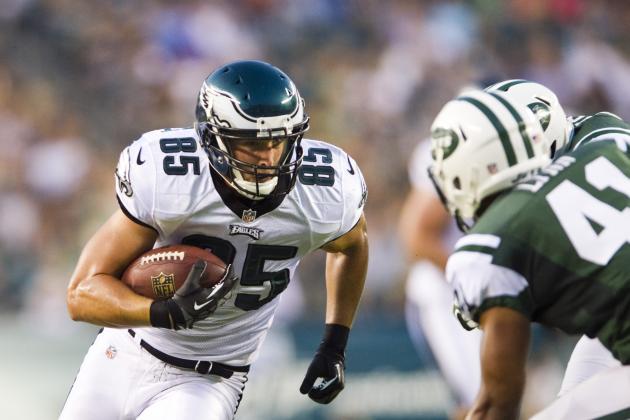 Howard Smith-US PRESSWIRE

With the NFL's movement toward more inclusion of tight ends in its offensive schemes, the Eagles are one of the rarer teams who are heading into the 2012 season without much depth at the position.
The Eagles' opening day roster will feature only two TEs: Brent Celek and Clay Harbor.
Even though he's not LJ Smith or Chad Lewis, Brent Celek has been solid for the Eagles over the years. But his backup, Clay Harbor, has generally been underwhelming.
Preseason performance isn't always the most reliable indicator of how a player will perform in the NFL, but Brett Brackett's preseason was exceptional. After all, he did catch two touchdowns.
This is not to say that Harbor should have been cut, but it is to say that having three TEs may not have been a bad thing.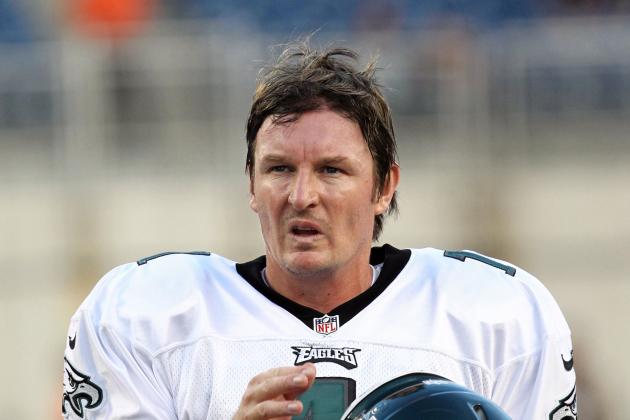 Mark L. Baer-US PRESSWIRE

Mat McBriar is two-time Pro Bowler.
Statistically, Chas Henry was one of the worst punters in the NFL.
When a team has a defense with as many question marks as the Eagles do, it's probably a good idea to have a punter who can give the defense an edge in field position.
Chas Henry is probably not that guy.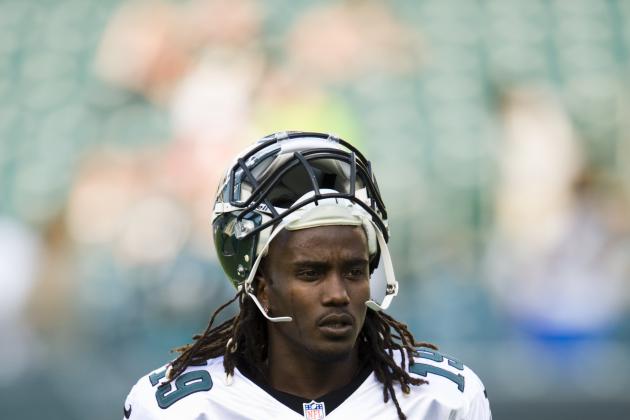 Howard Smith-US PRESSWIRE

If we got anything from Mardy Gilyard, it's that he's fast and he can catch the deep ball, which is a big part of the Eagles offense.
He may have trouble handling some of the NFL's more talented cornerbacks, but guys like Riley Cooper aren't exactly the best.
All things considered, the Eagles aren't deep at the wide receiver position. After Jackson and Maclin, the names on the depth chart get less and less assuring.
Since Gilyard's skill set fits the Eagles' offense, letting him go is a bit of a head-scratcher.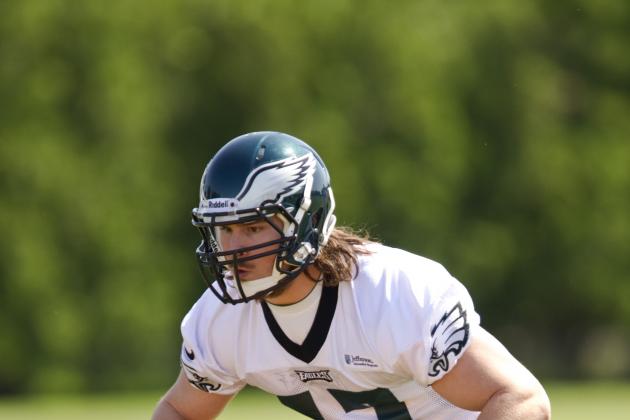 Howard Smith-US PRESSWIRE

It's remarkable how high the Birds are on Casey Matthews, who hasn't shown that he can handle the competition in the NFL, or that he can function in Juan Castillo's defense.
Ryan Rau is not good enough to be a starter, but neither is Casey Matthews. But at least Rau looked like he fit what Castillo was trying to do.
Rau not only showed that he was quick and strong, but he also showed that he was able to make adjustments to disrupt the development plays and even stop them altogether.
Someday, he may be valuable in the NFL given what we've seen from him. But, Andy Reid doesn't see it that way.
It won't be good if there is an injury and we have to deal with more Casey Matthews in 2012.