WWE Night of Champions 2012: Analyzing the Pay-Per-View's Statistical History
photo from wwe.com
Before WWE's champions put their belts on the line at Night of Champions 2012, a litany of predictions will be made. Taking a long look at the event's statistical trends may provide some insight about who will come out on top.
Being that Night of Champions has only been around since 2007, there are not an overabundance of stats to draw from. Still, a look at the numbers reveal some interesting patterns.
The first match of the night may offer a distinct advantage to the champion.
John Cena's Night of Champions record may tell us how the WWE Championship match plays out. What else do the numbers say about the pay-per-view's outcomes?
Begin Slideshow

»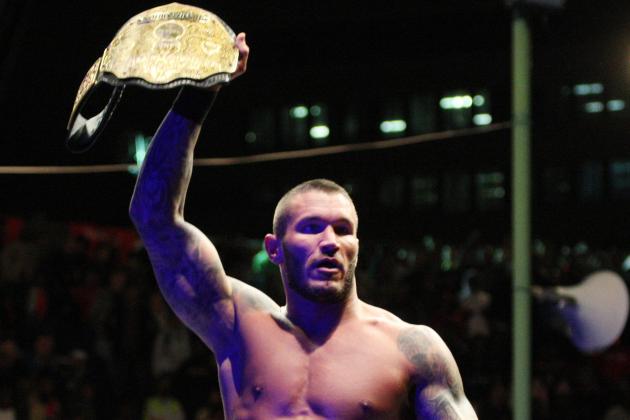 Gallo Images/Getty Images

Night of Champions has seen an average of 2.2 new champions each year.
Vengeance: Night of Champions in 2007 as well as Night of Champions 2008 and 2011 featured two titles change hands.
2009 and 2010 had three new champions by the end of the night.
There has never been a Night of Champions where everyone retained or all the new challengers succeeded.
For 2012, we will likely not see a whole slew of new champs. With six championships being defended, we can expect two of them to be held by new faces.
Does that mean Alberto Del Rio or John Cena will walk out wearing gold? Quite possibly.
The WWE title has changed hands on two consecutive Night of Champions pay-per-views. The chances for both Del Rio and Cena to win their title bouts aren't great, though.
The only year where both of those major titles were not retained was last year.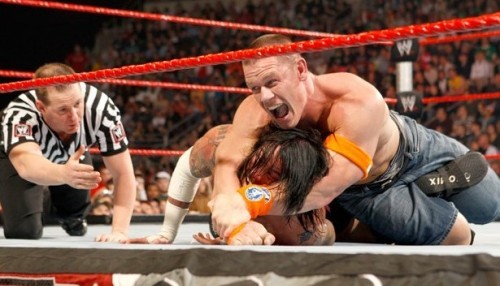 photo from wwe.com
We may not have to look forward to John Cena's 11th WWE title reign.
In 2008, 2009 and 2010, Cena entered the WWE Championship match as a challenger and lost. His two successes are his title win last year and retaining in a Five-Pack Challenge in 2007.
That's 60 percent of these title matches that he's lost or, for the pessimistic Cena haters out there, it's only a win against CM Punk from returning to a .500 winning percentage.
As for his opponent, CM Punk has yet to win a Night of Champions match.
So far he's lost to Johnny Nitro, Triple H, Big Show and Jeff Hardy. Punk is in a very different position with the company now, but Punk fans have to be nervous going into 2012.
Compared to Punk's 0-of-4 showing at Night of Champions, Cena's sub-.500 record is a impressive.
The only sure thing has been that, come Night of Champions, Cena gets put in the WWE title picture. Cena has been the champ or the challenger for the WWE Championship during every single Night of Champions.
Should we pencil in a Daniel Bryan vs. John Cena WWE title match for Night of Champions 2013?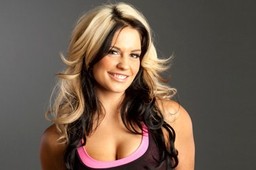 photo from fighters.com
Combining the numbers for both the Women's Championship and Divas title, there have been three champs able to retain and three women who became new champions.
How will Layla fare in 2012? Flip a coin and make a prediction, you'll have a 50 percent chance of being right.
Kelly Kelly retained in 2011, stopping a two-year run of new female champions. If you're fanatic enough of a WWE fan to bet on the outcomes of Night of Champions, this is one match you may not want to put money on.
That is unless either Mickie James or Michelle McCool make a surprise comeback to replace Kaitlyn. Both women are undefeated at Night of Champions.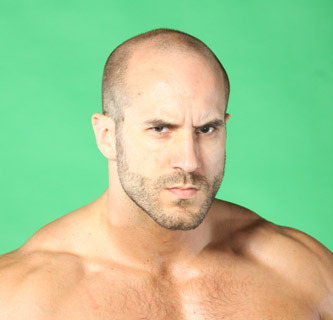 photo from fcwwrestlinginfo.com
The Miz and Antonio Cesaro should fight backstage to earn the right to open the pay-per-view. No champion has lost their title in the night's first match.
In 2007, there was no ECW Champion going into Vengeance: Night of Champions, so CM Punk didn't so much lose the title to Johnny Nitro as he lost the opportunity to win it.
Thus far, WWE has saved the excitement of title changes for later in the night.
Whoever gets the nod to kick off the night should feel confident about keeping their gold.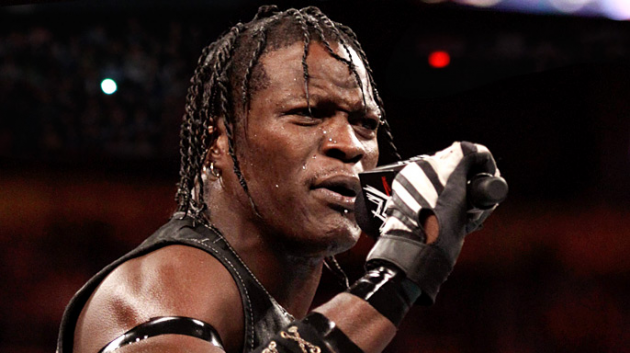 photo from wwe.com
Kofi Kingston and R-Truth will likely walk out of TD Garden as champions.
Of the five Night of Champions pay-per-views we've had so far, there have been seven tag team title matches and only twice have the champions not retained.
Challengers have not had much luck at Night of Champions. Sure, it comes from a small sample size, but a 71 percent success rate for incumbent champs is hard to ignore.
Unless we have a repeat of 2010 where the tag champs have to defend their titles in a Tag Team Turmoil match, Kingston and Truth should continue their reign.