Anderson Silva: The Attributes That Make Him the GOAT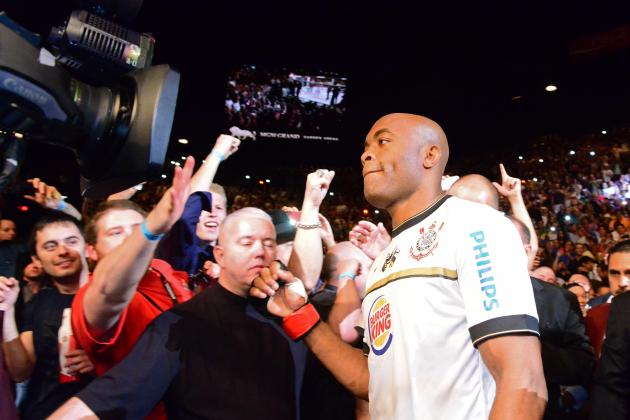 Mark J. Rebilas-US PRESSWIRE

UFC Middleweight champ Anderson Silva has been the reigning pound-for-pound king for years, earning him the status of the greatest of all-time in the minds of many fans and analysts.
But it's not just Silva's dominance in the cage that makes him MMA's top fighter.
To be the GOAT, you need to have the whole package from physical awards to a true warrior's mindset.
Let's break down all the attributes that makes Silva the best fighter in the sport's history.
Begin Slideshow

»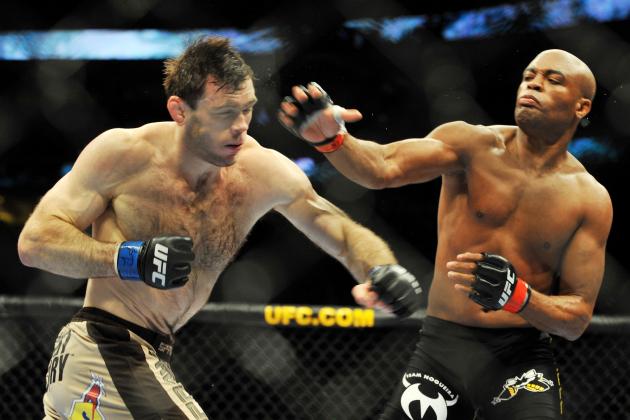 Jon Kopaloff/Getty Images

In order to be the greatest champion of all-time, a fighter first needs to hone his or her skills in all the disciplines, training relentlessly in pursuit of technical perfection.
"The Spider" has had a lifelong journey through the martial arts, having his life taken out of poverty in Brazil because of his success with fighting.
Beginning his training on his own with neighborhood kids as a boy, Silva would soon become a highly ranked and decorated martial artist in many disciplines, owning a black belt in Brazilian jiu-jitsu, judo, taekwondo and Muay Thai, as well as a yellow rope in capoeira.
A highly skilled boxer as well, Silva has one of the most diverse skill sets in MMA, a major factor for his long title reign.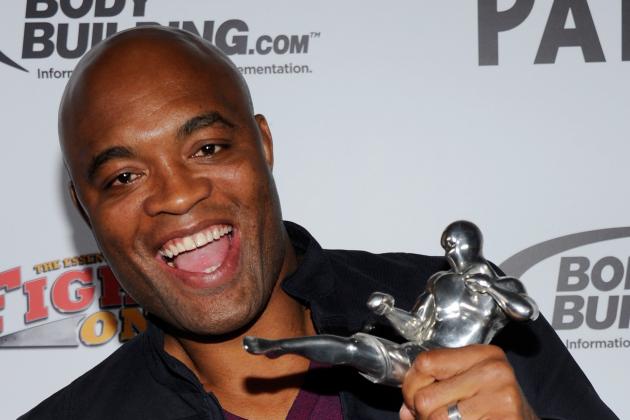 Ethan Miller/Getty Images

Talent and skill alone don't make legends, however. To be a GOAT, you need results.
Silva has certainly delivered in his career, owning a ton of records and awards while serving as the UFC's middleweight king.
"The Spider's" accomplishments include the Shooto, Cage Rage and UFC middleweight titles, unifying the UFC and Pride belts, as well as the most consecutive wins, most wins, longest title reign, most title defenses and most consecutive title defenses in the UFC.
Add in his growing fame and high-profile endorsements and Silva's legacy looks even more impressive.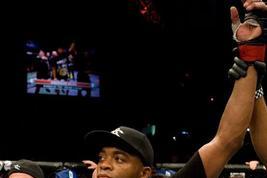 Out of all his accomplishments, however, Silva's winning streak in the UFC is the most impressive.
Leaving former UFC and Pride champions, former Olympic wrestlers, knockout artists and top level grapplers in his wake, Silva has rolled over the competition in order to cement his legacy as the GOAT.
After coming up big against so many big names in so many fights, "the Spider's" ability to make winning a habit is the mark of a true all-time great.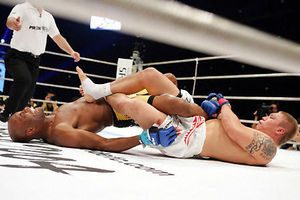 Image courtesy of YorkBlog.com.
No fighter, GOAT or otherwise, is perfect.
Champions go through lulls in their careers, but a legend knows how to bounce back from adversity.
While suffering some early defeats, especially during his Pride years, Silva never let losing become a habit and responded to each loss by finishing his opponent in his next fight.
But there was one moment in particular that reinforced people's faith in Silva's warrior spirit.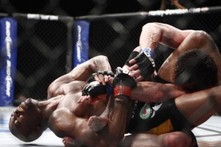 Image courtesy of FCFighter.com.
At UFC 117, Chael Sonnen became the first person in UFC history to actually test Anderson Silva, beating him up for four-and-a-half rounds.
Silva, reportedly fighting with broken rib, had to pull out a miracle in order to retain his title. As the seconds waned, Silva found an opening to latch on a triangle, submitting Sonnen in the final minute.
This huge comeback showed just what it means to be a champion and was one of the greatest wins in Silva's career.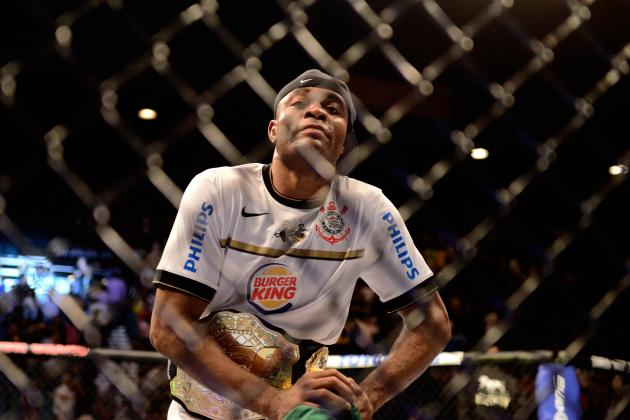 Mark J. Rebilas-US PRESSWIRE

At the end of the day, however, the mark of a GOAT comes down to the dominance they display in the cage.
Not only has SIlva been racking up the wins, but the manner in which he defeats his opponents is what makes him a legend. "The Spider" has finished his foes in 25 of his 32 wins, knocking out or submitting the likes of Dan Henderson, Rich Franklin, Chael Sonnen, Vitor Belfort and Forrest Griffin.
Having the ability to not only defeat but finish champions is what makes Silva MMA's greatest fighter.
Be sure to like me on Facebook or follow @MattJuulMMA.