Rating the Manchester United Players Against Southampton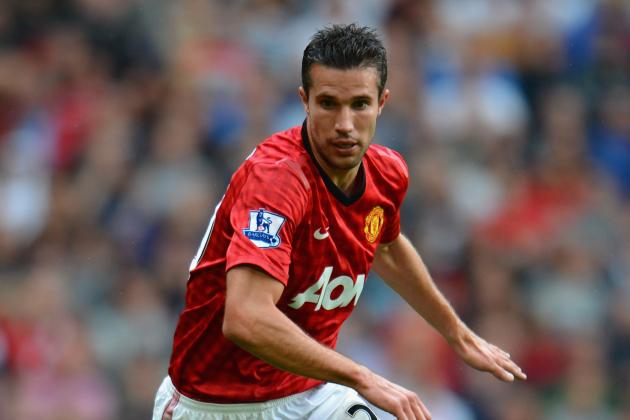 Shaun Botterill/Getty Images

Manchester United stole three points from Southampton in Sir Alex Ferguson's 1,000th Premier League match.
For the first hour, Southampton outplayed United. They pushed forward and pressured United's back line, looking like the more dangerous side. Then the Red Devils turned it on.
For the last 30 minutes, Ferguson's side led an onslaught, searching for the equalizer. They found it, and then they found another goal to secure three points. It was a great finish for United, even if it wasn't a flawless 90 minutes.
Begin Slideshow

»
Clive Rose/Getty Images

Anders Lindegaard played a decent game in goal.
He made a few saves, but he could've been better. His defense played a relatively strong game, but he didn't do anything spectacular.
With that said, he kept United alive, which is all they really need from their keeper.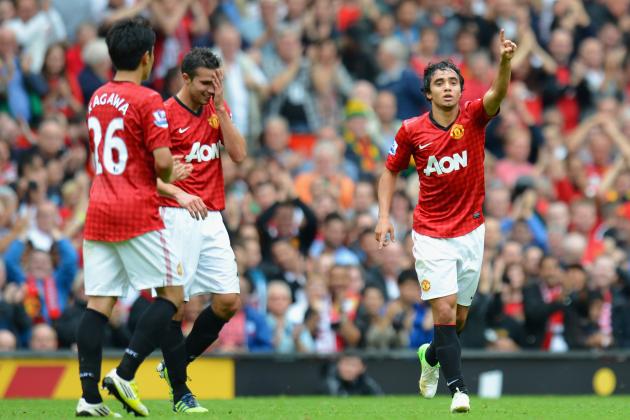 Shaun Botterill/Getty Images

Rafael was solid on the right side for Manchester United.
He was beaten a couple times down the side, but he still managed four successful tackles, while intercepting multiple passes. His crosses were dangerous, and overall, he attacked well.
As Rafael matures, he could become one of the best attacking right-backs in the Premiership. He played well again, and he was a major reason United came back.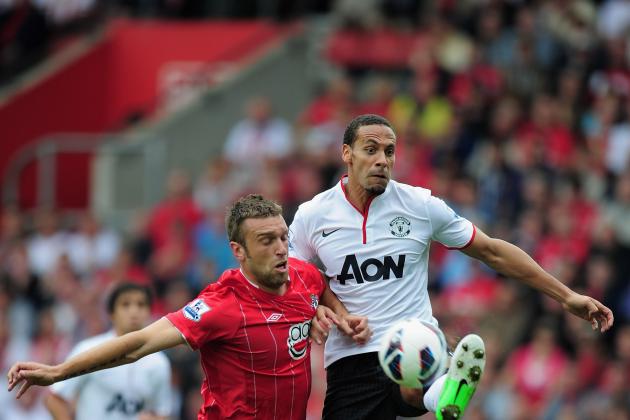 Jamie McDonald/Getty Images

Rio Ferdinand was strong in the back yet again.
Although Manchester United allowed two goals, they could've allowed more. Southampton attacked well, but Ferdinand, as well as Nemanja Vidic, snuffed out the through balls and crosses as well as ever.
The defense was very shaky, but Ferdinand's 20 clearances show how well he did in desperate times. United simply need to start avoiding those desperate times.
Additionally, Ferdinand played an intricate role in United's second goal, heading a cross off the woodwork, which fell to Robin van Persie perfectly.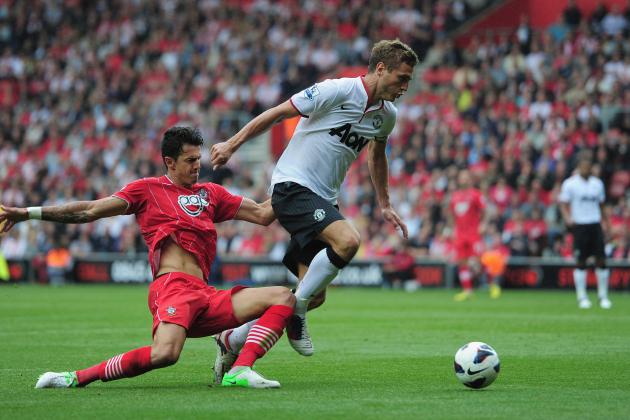 Jamie McDonald/Getty Images

Nemanja Vidic still looks like a defender who missed an entire season.
Before his injury, he was arguably the best centre-back in the world, but that's not the case right now. He should return to that form soon, but it's a work in progress.
Vidic still has the talent to be a world-class defender, but he hasn't tackled well enough to solidify that title.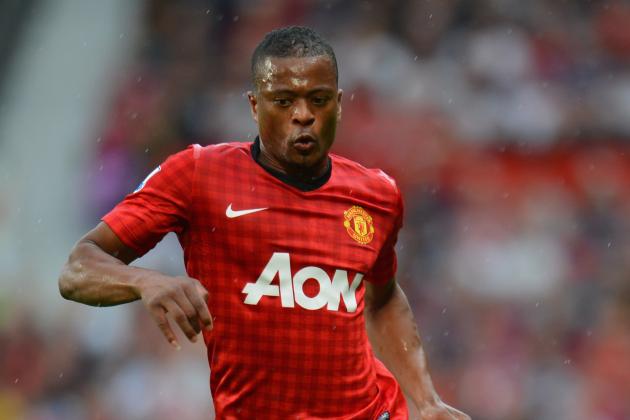 Shaun Botterill/Getty Images

Patrice Evra had a day to forget.
He didn't play poorly, but he certainly wasn't himself. Evra didn't get many touches moving forward, and he didn't tackle exceptionally well in the back.
Evra is one of the best left-backs in the world; he just didn't play like that against Southampton.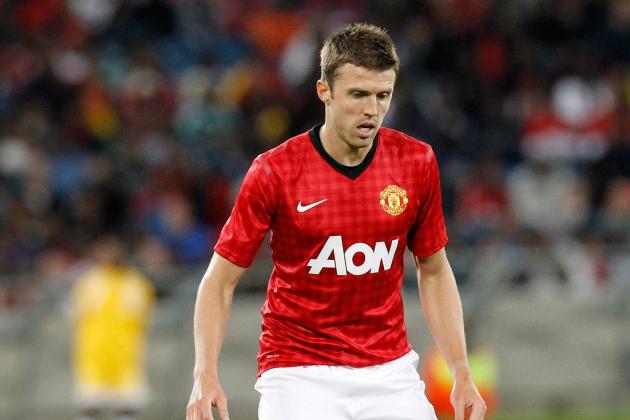 Gallo Images/Getty Images

Michael Carrick was very solid in the midfield for Manchester United.
He connected more than 120 passes at a 91-percent rate. He broke up multiple attacks in the midfield. And he helped set up numerous scoring chances.
He played a very necessary role, and it was nice to see Carrick contributing at a high level once again.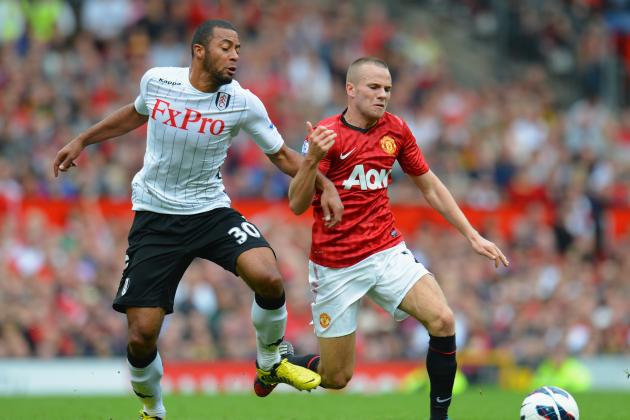 Shaun Botterill/Getty Images
Cleverley holding possession last week against Fulham.
Tom Cleverley was not good against Southampton.
He didn't offer much defensively, which is fine because that's not his particular niche. However, his passing wasn't dangerous, and he didn't offer much creativity in the midfield.
Cleverley was subbed off just past the hour, which was when United began their siege. That wasn't a coincidence.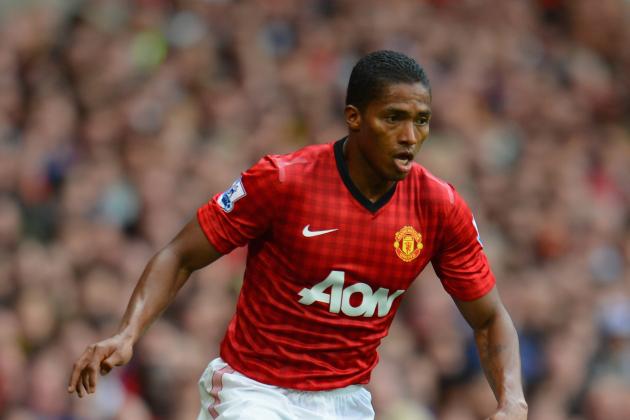 Shaun Botterill/Getty Images

Antonio Valencia was good down the wing for Manchester United yet again.
He had good pace all day, especially in the last 30 minutes. He assisted Robin van Persie's first goal, which was one of the lone bright spots for the Red Devils in the first half.
Valencia was in great form last year, and it looks like he could be returning to that form once again this year, which is great news for Sir Alex Ferguson's side.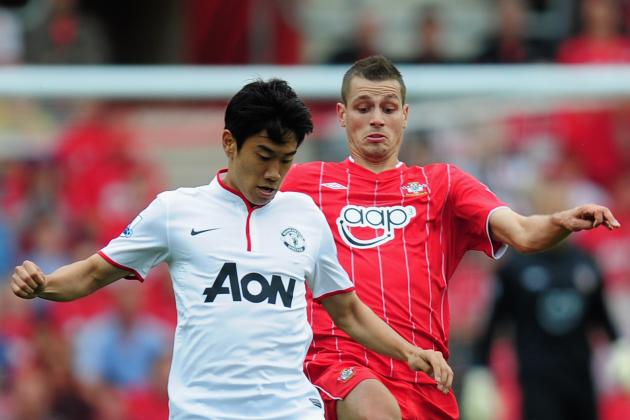 Jamie McDonald/Getty Images

Shinji Kagawa simply wasn't involved enough for Manchester United.
He played in the centre of attack, and he still only had 53 touches. Granted, he only played 61 minutes, but if United are going to press forward, they need their attacking midfielder to be more involved.
Kagawa was solid on the day, but he needs to be more involved for the Red Devils to have success earlier in the match.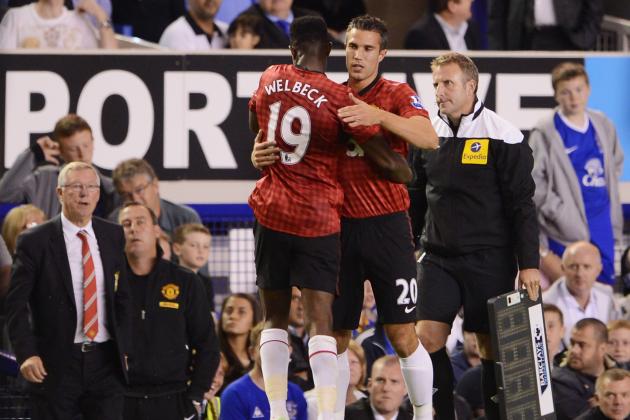 Michael Regan/Getty Images
Welbeck finally got to play with Robin van Persie.
With Robin van Persie in the starting lineup, Sir Alex Ferguson employed Danny Welbeck on the outside.
He looked good out there, providing a creative played in a wide position. Welbeck was brought up as a striker, but he isn't quite on par with Van Persie. Accordingly, Welbeck needs to adjust because he's too talented to leave off the pitch.
He looked good with Van Persie, but it's still an ongoing process. It will be interesting to see if they can become a dynamic duo before Wayne Rooney returns.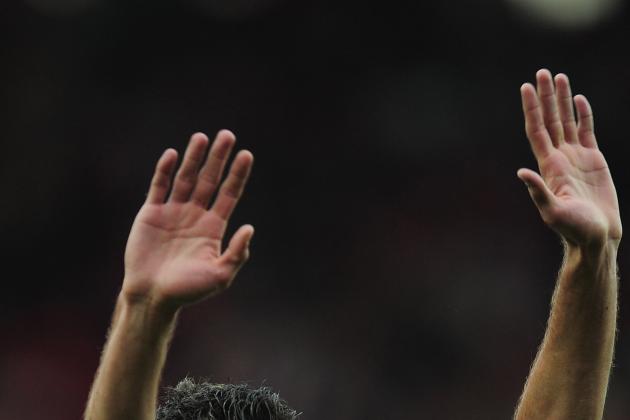 Jamie McDonald/Getty Images

There's no better way to say it: He scores when he wants.
Robin van Persie missed a penalty kick in the 69th minute that would've equalized for Manchester United. Certainly, he would become a goat in only the third week of the season.
Then he found the net twice in the last four minutes to steal three points for United. It was his first hat trick for the Red Devils, and it gave him 100 goals in 197 Premier League matches, which is the eighth-fastest in history.
Van Persie proved that, with him, United are always alive and dangerous.
Michael Regan/Getty Images
Nani holding up possession against Everton.
Paul Scholes, 7.0
Things just seem more under control with Scholes. He dictates possession and tempo as well as anyone in the Premier League, even though he retired last year.
He helped United spread the field by switching it at will, proving that he is still an important piece to the championship puzzle.
Nani, 7.5
The Portugal international was dangerous as soon as he stepped on the pitch. He was a big reason United were able to keep possession in the attacking third for an entire hour.
Nani assisted the game-winning goal, offering an argument to be in the next starting lineup.
Javier Hernandez, 6.5
Chicarito will have trouble getting onto the pitch with all the other talented strikers United have. Yet, Sir Alex Ferguson held onto the Mexican international for a reason.
He came on with 20 minutes left in the game, and he offered a dangerous option when United pushed forward. He'll have his time to shine this year; it'll just be seen whether or not that's for the Red Devils.