The Top 7 Unsigned Talents: WWE & TNA Could Use Alex Shelley and Six Others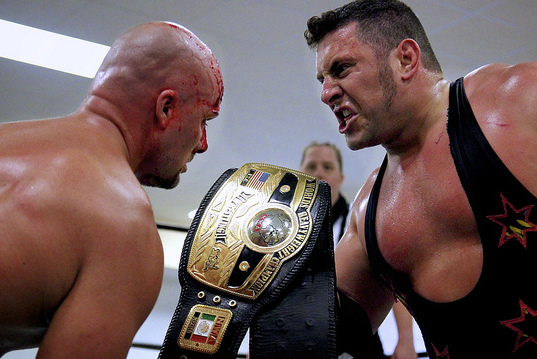 Adam Pearce & Colt Cabana (Credit: NWA Wrestling)
For an independent wrestler, hours on the road can often lead to years traveling and working towards that holy grail: a talent contract. Many wrestlers will lose money traveling to work shows in hopes of catching on, getting noticed and (eventually) getting signed.
The goal for most is a WWE contract, complete with a downside guarantee, a WrestleMania bonus check, and the dream—a cut of your merchandise. Next on the priority list you'll typically find TNA, where a first contract typically doesn't include guaranteed money. But the exposure and ability to list a worldwide, multi-million dollar wrestling promotion on your resume are a fair trade off for most.
Some independent wrestlers might not sign with one of the "big leagues" but might put ink to paper on a contract for Ring of Honor or Dragon Gate USA/EVOLVE. And there's also the possibility of a contract with a promotion in Japan.
While it's the job of the wrestler to continually improve and become a wrestler the WWE or TNA can't turn away, it's the job of the promotion to identify, sign and develop talent.
With the WWE and TNA signing wrestlers to developmental contracts and Ring of Honor and Dragon Gate USA/EVOLVE signing the top remaining independent talent, there are but a few "diamonds in the rough" remaining on the circuit. But with these seven, you could start one heck of a company…
Begin Slideshow

»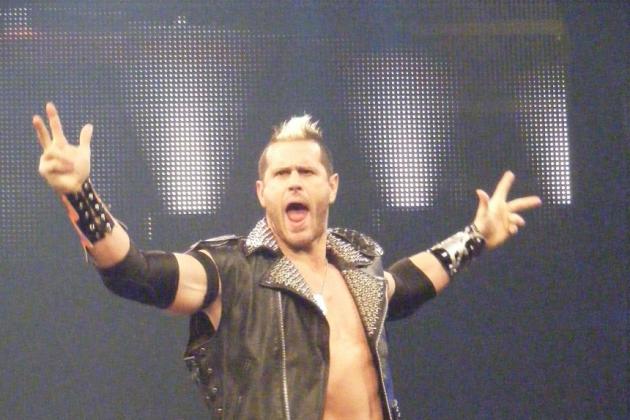 (Credit: TNA Wrestling)
Recently departing TNA, Alex Shelley is one of the most talented wrestlers in the world. He's a former World Tag Team Champion as part of the Motor City Machine Guns with Chris Sabin. He also held the X-Division Championship on one occasion. This 29-year-old is a 10-year veteran of professional wrestling and could easily be an asset to any company.
With TNA lacking in challengers for Zema Ion's X-Division Championship, Shelley's departure from the company was somewhat of a surprise. He first signed with the promotion in 2004 and saw his persona evolve from a "Baby Bear" to a paparazzi videographer to a highflyer proudly representing his hometown of Detroit. He's also had several runs in Ring of Honor, and got his first real exposure from IWA Mid-South.
While there are many reports of Shelley being in talks with the WWE, nothing has come to fruition. A return to Ring of Honor would be well received by the fan base, but the company appears to be focused on rebuilding the youthful portion of the roster.
Japan is also an option, where Shelley could be easily inserted into any junior heavyweight championship feud. But the best place to showcase Shelley's talent would be in Dragon Gate USA, where he can compete with the top stars from Japan (CIMA, Akira Tozowa, YAMATO and others) as well as the best the United States independent scene has to offer (Johnny Gargano, Sami Callihan, El Generico and more).
Best Promotion For Alex Shelley To Sign: Dragon Gate USA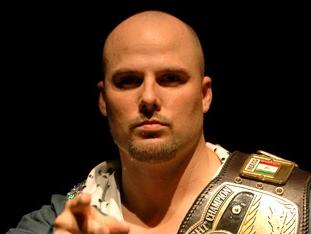 (Credit: NWA Wrestling)
It's rare that one would call a five-time world champion as one of the top unsigned talents in pro wrestling, but that's exactly where we stand with Pearce. At 34 years old, the current NWA World Heavyweight Champion is one of the oldest available talents on the independent scene.
He's also the same age (within one year) as the other three World Champions recognized in the United States (CM Punk, Sheamus and Austin Aries).
As talented as Pearce is in the ring (he remains one of the most underrated ring generalists around), he's ten times as great behind the microphone. He can engage any crowd as both a face and a heel, and can evoke any emotion necessary to tell the needed story.
Despite having multiple tryouts and conversations, Pearce has never signed with the WWE or TNA. He has had two great runs with Ring of Honor, one as a wrestler and one as a booker. He's also held backstage positions within the National Wrestling Alliance, and is largely considered to be the man carrying the promotion on his shoulders as its champion.
Pearce is in the midst of his "One Last Ride" tour, signifying the impending end of his wrestling career. So why would he be considered one of the best unsigned talents? As great as Pearce is in the ring, he's likely more useful to a company behind the commentary table or working backstage as an agent/producer.
With TNA building a strong roster and finding their groove creatively, Pearce could be the perfect addition to the promotion. He could have a short in-ring run (ending his career on television) and immediately move into a backstage role—where he'd likely to do the best work of his entire career.
Best Promotion For Adam Pearce To Sign: TNA
(Credit: Jillian Priest)
One of the biggest complaints levied against the WWE on a weekly basis is their use (or lack thereof ) of the Divas. Talented women like Beth Phoenix, Natalya, Eve Torres and AJ Lee are relegated to bit parts in storylines or play character roles that never wrestle. Former bikini models are being used in wrestling matches, typically lasting less than two minutes each.
Many don't feel that what the WWE presents could be considered "women's wrestling" at all. TNA's Knockouts division is a huge step up from the WWE, featuring women in wrestling matches competing for a championship they value. But recent departures and a love interest storyline have some questioning the company's dedication to presenting a true women's division moving forward.
Independent wrestling represents the polar opposite to the "big leagues," with Shimmer Women's Athletes, Shine Wrestling, NCW Femme Fatales and Women's Superstars Uncensored presenting a product that is 100 percent female. Joining that list is Anarchy Championship Wrestling, who presents a women's division that is on par with the men.
Each of these promotions features some of the most talented women in North America, and they could easily be raided if the WWE or TNA ever got serious about presenting a real women's division. Sitting at the top of that long list of talent? Jessicka Havok.
Jessicka has been wrestling since 2004, evolving through several gimmicks before finding herself in her current role—a dominant woman ruling with a sexy bravado not normally seen on television. At 6', she's taller than your average woman's competitor.
She's tough and skilled enough to hold her own in the ring with most men, yet as beautiful as any women gracing the pages of Maxim Magazine. Give her a live microphone, and she'll wow you with her promo ability as well.
Sadly, Jessicka is actually too talented for the WWE, where her skills would be held back due to the nature of the Divas division. But Jessicka could excel in TNA, putting on great matches against Tara, Mickie James, Madison Rayne, Gail Kim and more.
She would rise to the top of the promotion, ushering in the next generation of Knockouts. TNA has the potential (and guts) to put a Knockouts match in a main-event position, and Jessicka Havok is the women to make that happen.
Best Promotion For Jessicka Havok To Sign: TNA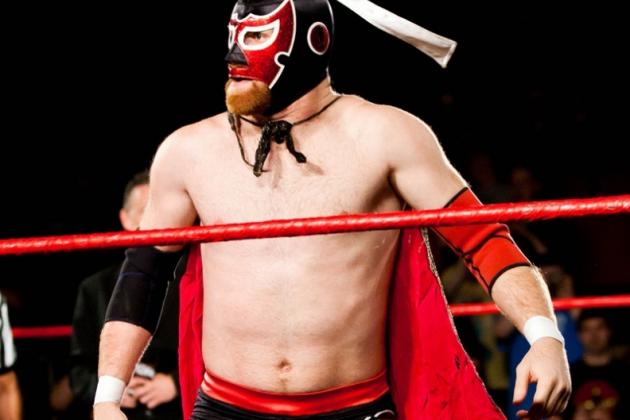 (Credit: ROH Wrestling)
The 28-year-old "Generic Luchador" built an amazing career on the independents with Ring of Honor, Pro Wrestling Guerrilla and CHIKARA, as well as having some amazing runs in both Japan and Germany. In fact, he's still in demand all over the world.
Generico is best known for his work in Ring of Honor, where he was a crowd favorite in every building the company occupied from 2005 to 2012. He also held the company's World Television Championship and World Tag Team Championship.
Generico also participated in one of ROH's most memorable feuds with Kevin Steen. After losing the television championship, his appearances became quite sporadic, leading many ROH fans to wonder why the company wouldn't sign him to a long-term deal.
Generico is also one of the most decorated members of the Pro Wrestling Guerrilla roster, holding the heavyweight championship twice and the tag team champions on five occasions. He also holds victories in both of the company's biggest annual tournaments (DDT4 in 2010 with Paul London and The Battle of Los Angeles in 2011).
At nearly 6' yet weighing less than 200 pounds, it's unlikely that he would turn any heads within the WWE. However, he has had multiple tryouts with TNA, and they stand as a company that could provide Generico with some great opportunities.
The X-Division is tailor-made for Generico, and TNA's loyal fanbase would latch on to him from day one. Not to mention the merchandising gold he would be for the company, which currently has no masked wrestlers regularly appearing on Impact Wrestling.
Best Promotion For El Generico To Sign: TNA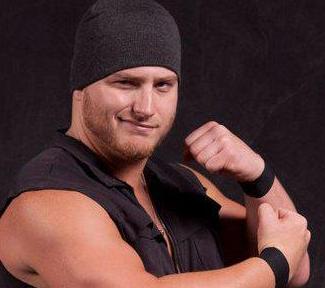 (Credit: FSW Wrestling)
At the young age of 15, Brandon Gatson began training to be a professional wrestler. He comes from a family full of talented athletes, including United States Olympic gymnast Jason Gatson (his older brother). Brandon's background was in both gymnastics and wrestling, and he is also an accomplished musician.
Gatson is a West Coast product, receiving this training from the legendary Jesse Hernandez at the Empire Wrestling Federation's School of Hard Knocks. He was best known as a tag team wrestler, wrestling as Brandon Nitro and teaming with Johnny Dynamite as "TNT."
The team achieved success during two different stints, separated by Dynamite's time serving overseas in the Army. As a singles competitor, Gatson is best known for his tenure with Hernandez's EWF, where he is a three-time heavyweight champion.
Gatson is well-versed in many forms of wrestling, varying his approach based on the size and skill of his opponent. He dazzled crowds early on in his career by routinely hitting the Space Flying Tiger Drop on many West Coast appearances.
It's that same West Coast base that lends itself to the fact that many fans (and likely many of you readers) haven't heard the name Brandon Gatson. His lone East Coast appearance was at CZW's Best of the Best X in 2011.
On the West Coast, he also appeared for Pro Wrestling Guerrilla, where he was considered a guy the company can build around before he disappeared from the roster. He's also the current Apex Pro Wrestling champion.
Gatson's ability to connect with the audience, work as both a face and a heel, and his natural in-ring talent should make him a hot commodity amongst any promotion looking to lock talent into a deal. Each of the four companies looking to sign talent (WWE, TNA, ROH, DGUSA/EVOLVE) should be actively pursuing Gatson.
Given those options, a WWE developmental contract would be the best use of his abilities, as he has a realistic shot at getting on television and catching on.
Best Promotion For Brandon Gatson To Sign: WWE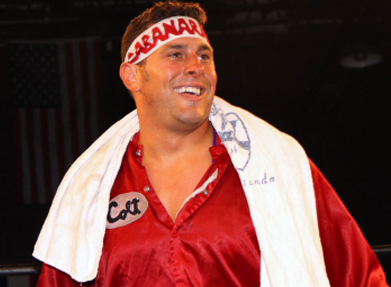 (Credit: ROH Wrestling)
Much like Alex Shelley, Colt Cabana has made it to the "big time." He signed a WWE developmental contract in 2007, appearing under his same name in Ohio Valley Wrestling and Florida Championship Wrestling and on WWE television as "Scotty Goldman."
He was released in 2009, having wrestled only a handful of matches on television, but also having a successful webshow on the company's website.
The origin of Cabana's career dates back to 1999, when he and a young CM Punk began training under the tutelage of Ace Steel and Danny Dominion. They would travel the independent circuit together, eventually catching on with Ring of Honor, where they would eventually become tag team champions.
Colt also had several memorable programs as a singles wrestler, including several shots at world champion Bryan Danielson (WWE's Daniel Bryan) and a brutal feud with Homicide. While primarily known as a comedy figure, these feuds proved him to be a legitimate threat to any wrestler and any championship.
Cabana is also one of the most versatile performers in the world, hosting the highly ranked and highly enjoyable Art of Wrestling podcast on a regular basis. He also competed in MTV's short-lived Wrestling Society X program as Matt Classic (a masked, old-school character specializing in hack squats and using the iron claw). In Juggalo Championship Wrestling he has appeared many times as "Officer Colt Cabana."
A guy with that much talent and such a great following belongs on the big stage. With an upcoming network and a push to create and distribute as much web content as possible, the WWE is in fact Colt's ideal home. There he can use both his in-ring acumen and lend his charisma and creativity to any of the company's outside projects.
Best Promotion For Colt Cabana To Sign: WWE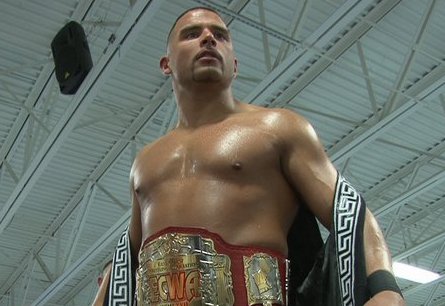 (Credit: ECWA Pro Wrestling)
If you're wondering where all of the "old school" style wrestlers are, then you need look no further than "The Greek God" Papadon. Papadon is one of the best talkers in the world today, cutting promos that can elicit emotion from any audience.
But his talent doesn't stop there. Papadon can back up his talking in the ring. He's the current East Coast Wrestling Association Champion, holding "Big Red" since March 5, 2011. Most title reigns go that far back because a promotion has gone dormant or even closed its doors. That isn't the case with the ECWA, as they have been regularly running shows for 45 years.
Papadon won the ECWA Heavyweight Championship on his third night with the company, and he has never looked back. In less than two years he's amassed a record of 20-0, won the prestigious 2012 ECWA Super 8, captured the ECWA Mid-Atlantic Championship, and has already been inducted into the ECWA Hall of Fame.
Joe Zanolle, the booker for the ECWA, prides himself on presenting a product that meets many of wrestling's long-standing traditions. Thus, Papadon has wrestled in the main event of nearly every card on which he's appeared, delivering multiple matches going well beyond thirty minutes. His heel work is so amazing, he is starting to get cheered by fans simply because they appreciate his work.
From the Long Island Wrestling Federation to the New York Wrestling Connection to the ECWA, Papadon is ready for a leading role in any promotion. Given the opportunity, he could ascend to the top of the card in a group like TNA much in the same way Austin Aries has.
However, Aries already occupies that position, meaning that TNA isn't the best option for Papadon. If I were Ring of Honor, a company looking to infuse new talent into an already loaded roster, Papadon would be at the top of my list. He would be the perfect heel ROH World Champion, with the ability to make any crowd hate him while delivering the best match on every card.
As you're signing and developing young stars, Papadon is the type of talent you build those efforts around. Despite being one of the two least-known wrestlers on this list, he just might be the most talented.
Best Promotion For Papadon To Sign: Ring of Honor