WWE's Generation Index: Ranking the Difference-Making Stars of Tomorrow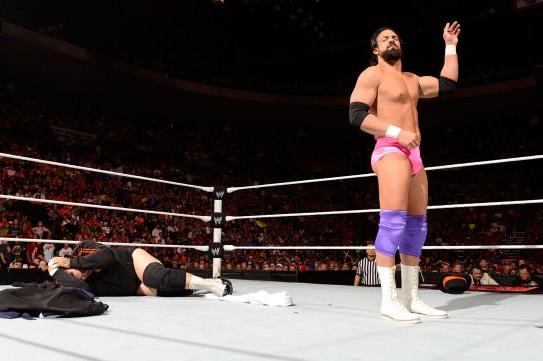 From WWE.com
Tomorrow is here. The WWE has slowly but surely stockpiled its main roster with WWE rookies while featuring talent on TV who are still relatively new to mainstream exposure.
Given the budding feuds developing between up-and-coming talent, it's beginning to become clearer and clearer which stars have potential to shine brighter than others when the inevitable changing of the guard happens.
Begin Slideshow

»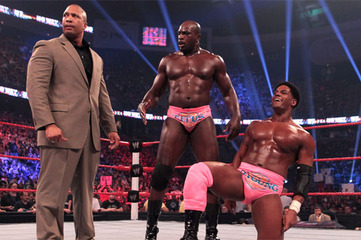 From WWE.com
The WWE appears relatively serious about promoting its tag team division, and one of its anchors seem to be the Prime Time Players.
Left for dead with the departure of their charismatic manager Abraham Washington, the Prime Time Players have actually been able to show signs of life on their own as a heel tandem.
With the most balanced combination of cohesion and character out of all the tag teams in the entire division, once the Prime Time Players' (namely Titus O'Neil) wrestling catches up to their intangibles, they could be a special duo.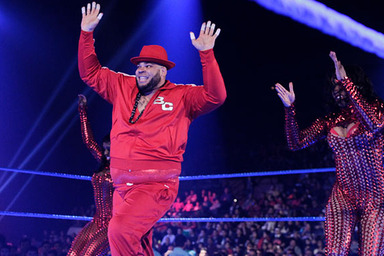 From WWE.com
Brodus Clay's dancing gimmick will always have a ceiling no matter how popular he gets. Clay's act, while fun, just won't warrant a lengthy world title run, and at its peak will never be much more than a good catalyst for a heel to garner heat.
With the status of Cameron up in the air, and glowing reports of Naomi's in-ring ability in relief during a recent live tour, retooling for Clay's character may not only be imminent, but a blessing in disguise as well.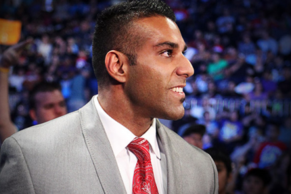 From WWE.com
Jinder Mahal's previous attempt at a relatively high-profile feud with the Great Khali fell flat. With the undeniable rise of Ryback, Mahal now has something he can really sink his teeth into as the WWE plants the seeds for Ryback's first meaningful feud.
Ryback's continued popularity will play a significant factor in whether Mahal will be able to gain momentum from an impending feud. More promo work from Mahal, whose wrestling has improved over the past year, could solidify him as a strong heel.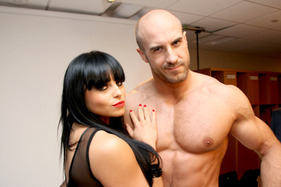 From WWE.com
I had the opportunity to see Claudio Castagnoli (now Antonio Cesaro) in action in 2010. All I could think while watching him perform for Ring of Honor was "Money Drawing Heel."
Antonio Cesaro seems to have gotten that chance almost immediately as he recently captured the United States Championship within mere months of his debut with the WWE.
Cesaro is a complete package when it comes to a wrestler as he has honed his craft all over the world. In addition to being a great wrestler, Cesaro has also excelled in the performance aspect during his brief career with the WWE.
Throw in Aksana as an easy-to-look-at valet, and a star could be born.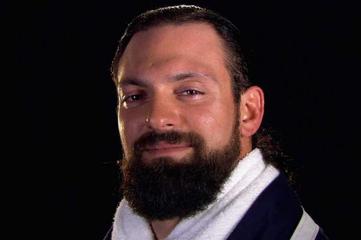 From WWE.com
Triple H's latest darling and a slow-burning sensation, Damien Sandow has a simple heel gimmick that works in terms of antagonizing crowds.
As one of the few true heels in the WWE—one who gets booed by all—Sandow is well on his way to a significant future in the WWE.
Sandow already dipped his toes into the world heavyweight title water with a non-title match against Sheamus this past week, and at this pace, he is almost a lock for a world title run before the end of next year.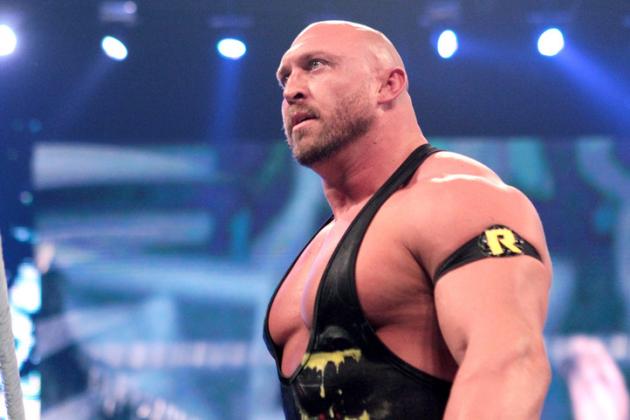 From WWE.com
It's no secret that the future of the WWE may only go as far as Ryback will carry it. The WWE seems to have gone all in with Ryback as they continue to invest time in his slow-burning ascent.
Ryback-Cena already sounds like an intriguing match up, but before Ryback reaches the main event, he will need to begin sinking his teeth in some meaningful feuds.
Follow Big Nasty on Twitter @ThisIsNasty