Power Ranking the Most Successful Returns to the Octagon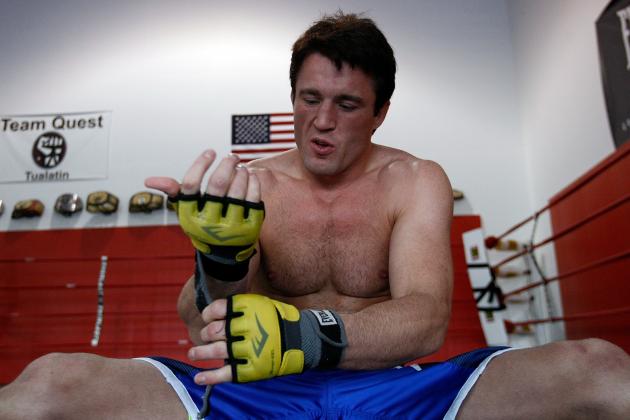 Jonathan Ferrey/Getty Images

In the revolving door that is the UFC, fighters come and fighters go on a regular basis. Some are released after a series of unsuccessful bouts. Others are released for poor behavior or failed drug tests. In the older days before the UFC was the undisputed king of MMA, several fighters left in search of greener pastures and bigger paydays.
However, in many instances, former UFC veterans have found their way back to the Octagon. For example, at UFC 152, both Matt Hamill and Vinny Magalhaes will both make their promotional return. Also on the card are Vitor Belfort, Vladimir Matyshenko and Seth Baczynski, who are amid successful return tenures.
Unfortunately, not everyone who makes their way back to the UFC has a successful go at it. Some are downright awful and never collect their elusive win.
Let's take a look at the entire spectrum. Here is a power ranking of the 25 most successful returns to the Octagon.
Begin Slideshow

»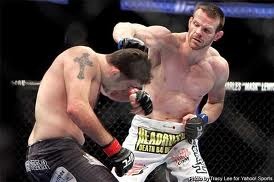 Courtesy of Tracy Lee for Yahoo! Sports
UFC Record Prior to Return: 8-3 (1)
UFC Record After Return: 0-1
Once regarded as a world-ranked welterweight who could threaten any fighter alive, Karo Parisyan might have had a bigger place in MMA history if injury hadn't prevented a championship opportunity in late 2005.
Prior to his battle with painkiller addiction, the only losses on Karo's UFC record came at the hands of Georges St-Pierre, Diego Sanchez and Thiago Alves. To his credit, victories over Matt Serra, Nick Diaz and Chris Lytle highlight his resume.
Surprising to many, the Armenian pulled out of a UFC 106 bout the day before weigh-ins. After releasing the fighter for "a laundry list of excuses," Dana White said he would never bring Parisyan back into the UFC.
Forever going back on his word, White reinstated Karo for a November 2010 bout against Dennis Hallman. After all, everybody deserves a second chance.
Parisyan showed up to the event out of shape and found himself stopped due to strikes only 1:47 into the first round. Once again, Karo was released from the UFC and has not returned.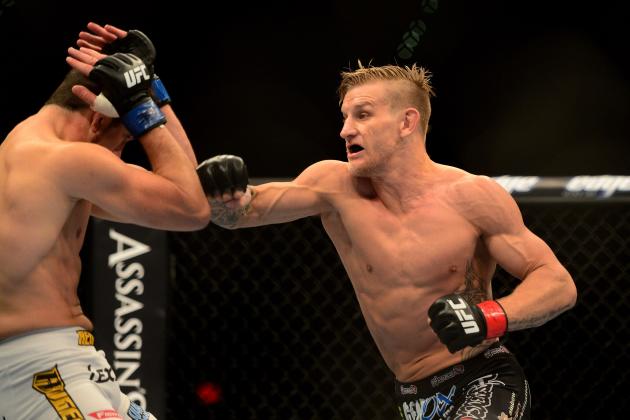 Mark J. Rebilas-US PRESSWIRE

UFC Record Prior to Return: 0-3
UFC Record After Return: 0-2
John Alessio is a fighter with potential. Unfortunately, in five UFC appearances, that potential was never realized. In fact, Alessio has now been fired from the UFC four times.
In his first three appearances, Alessio was one-and-done after welterweight losses to Pat Militech, Diego Sanchez and Thiago Alves. After winning 10 out of 11 bouts on the independent circuit, Alessio was finally given a chance to score the UFC win that eluded him.
Rejoining the roster as a lightweight, Alessio's fourth tenure with Zuffa came to an end after losing back-to-back decisions against Mark Bocek and Shane Roller.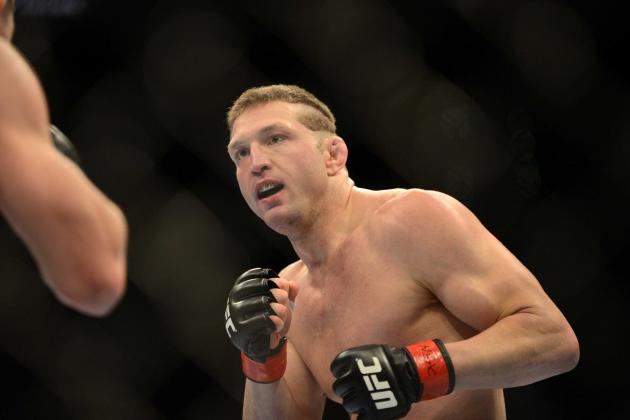 Ron Chenoy-US PRESSWIRE

UFC Record Prior to Return: 0-1
UFC Record After Return: 0-2
You saw this one coming, right?
At UFC 52, Georges St-Pierre stood across the cage from promotional newcomer Jason Miller. That would be the last time that Mayhem set foot in the Octagon for the next six-and-a-half years.
After a successful run in other organizations, Miller found a new home at middleweight and an adoring fanbase through his stint as host of MTV's Bully Beatdown.
Invited back to the UFC, Mayhem would coach The Ultimate Fighter opposite Michael Bisping and eventually challenge The Count on the show's finale.
Miller was unsuccessful in that fight, as well as a UFC 146 bout with C.B. Dollaway.
His erratic behavior caused the popular Mayhem to be released and recently saw him charged for vandalizing a church.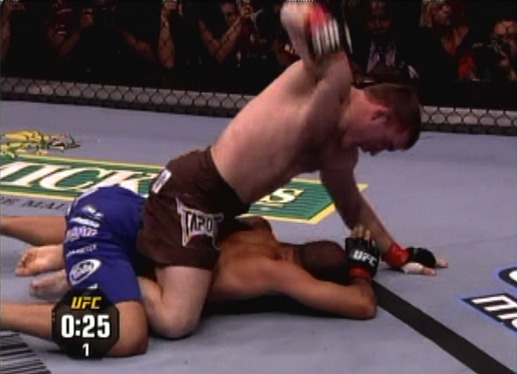 UFC Record Prior to Return: 11-0-1
UFC Record After Return: 0-1
In perhaps the most depressing return in UFC history, legend and Hall of Famer Royce Gracie put his unparalleled legacy on the line when he agreed to fight welterweight champion Matt Hughes.
Gracie went undefeated in his first tenure with the UFC and left the sport in 1995.
In 2000, Gracie returned to mixed martial arts, but he opted to fight for the PRIDE organization.
When the pioneer returned to the UFC in 2006, the only blemish on his record was at the hands of Kaz Sakuraba after a 90-minute battle that ended due to exhaustion.
Gracie refused to tap out when Hughes locked in a straight arm bar, but he couldn't survive the endless assault that was being dropped on him from back mount.
He went from unbeatable legend to sad old man in only four minutes, 39 seconds. The legend of Royce Gracie would have benefited tremendously had he never returned.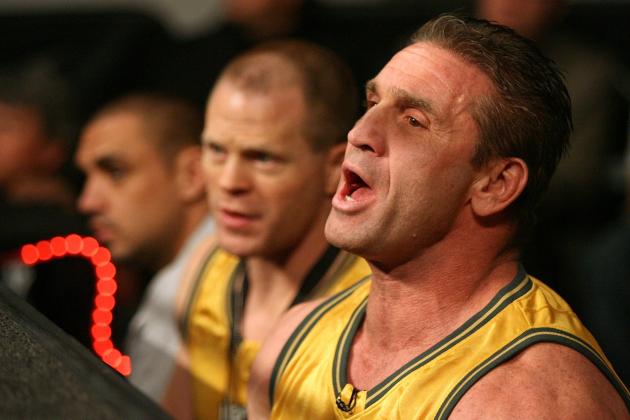 Ross Dettman/Getty Images

UFC Record Prior to Return: 6-2-2
UFC Record After Return: 1-4
Ken Shamrock will always be one of the most recognizable faces in MMA. Part of that comes from his well-timed transition from the UFC into the then quickly growing WWF.
Successful in his new home, "The World's Most Dangerous Man" was able to obtain the Intercontinental Championship as well as tag team gold in the heart of the Attitude Era.
Leaving wrestling in 2000, Shamrock would return to the UFC in a light heavyweight title fight against Tito Ortiz. The shift back into MMA wasn't so kind. Losing four of his final five bouts with the UFC, Shamrock was stopped in each encounter, including a trio of losses to Ortiz and another to Franklin.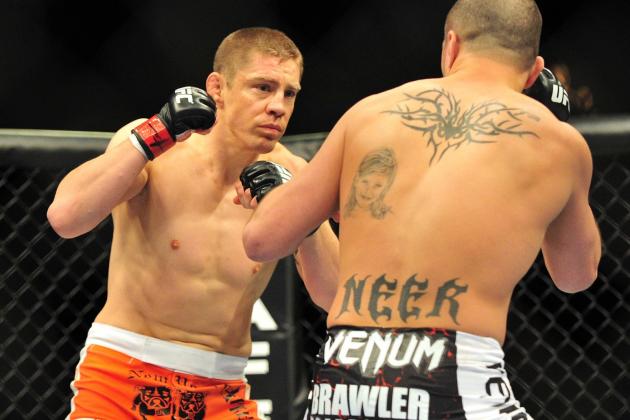 Don McPeak-US PRESSWIRE

UFC Record Prior to Return: 2-0
UFC Record After Return: 2-4
The man who has the fastest knockout in UFC history hasn't done so great since returning to the company at UFC 108.
Ludwig likely wouldn't have continued on in the Octagon, but the striker gained heavy sympathy after breaking his ankle when he was taken down awkwardly by Darren Elkins.
Upon his return, "Bang" moved to welterweight and picked up a pair of decision wins over Nick Osipczak and Amir Sadollah. He did not fare so well in bouts with Josh Neer and Dan Hardy, who both finished him in the first round.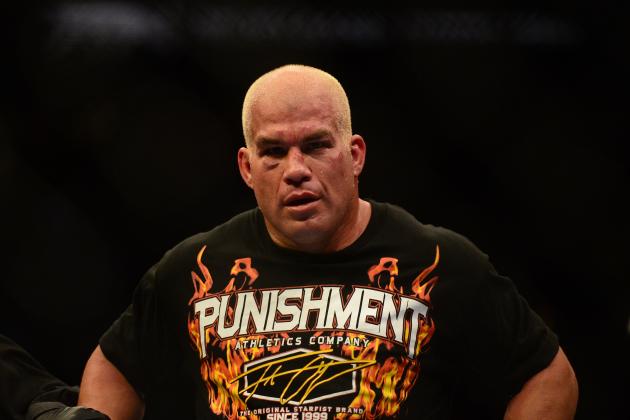 Mark J. Rebilas-US PRESSWIRE

UFC Record Prior to Return: 14-6-1
UFC Record After Return: 1-5
The tragic fall of Tito Ortiz technically began before he left the UFC over a contract dispute in 2008. Prior to his final obligated bout, he went to a draw with Rashad Evans and lost bouts with Chuck Liddell and future champion Lyoto Machida.
After the Machida fight, Ortiz didn't seem interested in repairing his tainted relationship with longtime friend and UFC president Dana White. Instead, he looked to take his talents elsewhere and was reportedly approached by EliteXC, Affliction and the American Fight League.
Ultimately, Ortiz returned home to the UFC at UFC 106, but he certainly didn't relive the successes of his early career. Instead, the Huntington Beach Bad Boy lost five of his final six fights, including stoppage losses to Rashad Evans and Antonio Nogueira.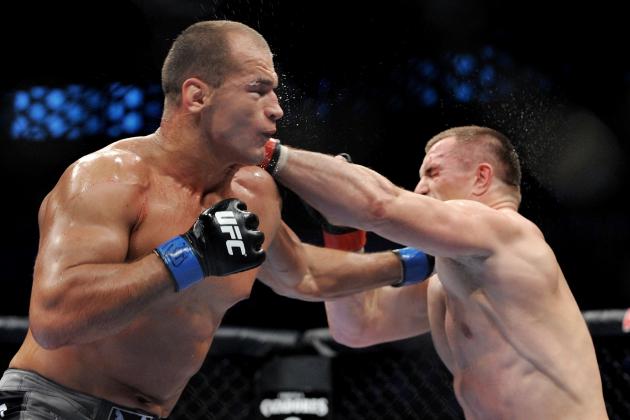 Jon Kopaloff/Getty Images

UFC Record Prior to Return: 1-2
UFC Record After Return: 3-4
PRIDE star Mirko Cro Cop was the next big thing in MMA when he joined the UFC roster. Longtime fans knew that Cro Cop would dispatch of a few hand-picked opponents before challenging Randy Couture in what would undoubtedly become an MMA classic.
One head kick later and Cro Cop found himself unconscious underneath a victorious Gabriel Gonzaga. The bout will live in highlight reels for years to come. A follow-up loss to Cheick Kongo sent the Croatian out of the organization.
After a 21-month absence, Mirko successfully returned with a TKO victory over Mustapha al-Turk at UFC 99. He won two of his next three bouts, the final victories of his career.
In his final three fights, Cro Cop was knocked unconscious by Frank Mir, Brendan Schaub and Roy Nelson. After the Nelson fight, the Croatian retired from MMA.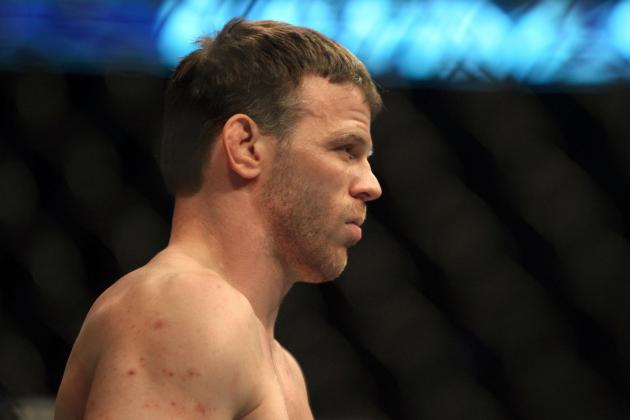 Tom Szczerbowski-US PRESSWIRE

UFC Record Prior to Return: 1-3
UFC Record After Return: 3-2
Will Dennis Hallman forever go down in history as "that guy who got knocked out while wearing man-panties?" Perhaps. However, it's difficult to argue that the man who twice submitted Matt Hughes hasn't been more successful in his most recent stint in the Octagon.
Hallman fought sporadically for the UFC between 2000 and 2005. Never fighting more than once in any given stint, it was interesting to see him sign a multi-fight deal in 2009.
Nearly coming out victorious in his promotional return, Hallman was knocked out with only five seconds on the clock against John Howard at TUF 10: Finale.
It's not all bad for "Superman." He has gone on to win three of his four fights since that night and has proven that he deserves his roster spot.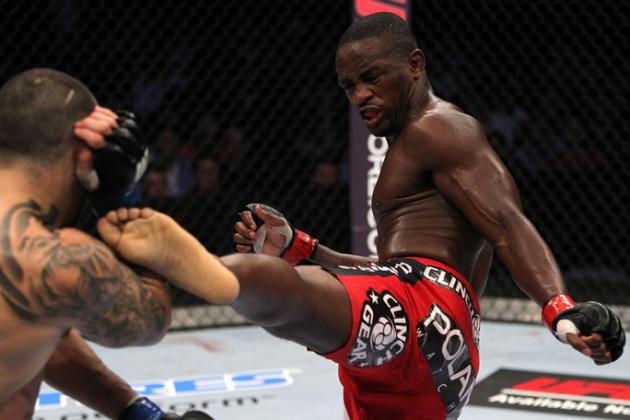 Courtesy of ufc.com
UFC Record Prior to Return: 6-4
UFC Record After Return: 3-2
In 2006, Yves Edwards lost a tough battle against Ultimate Fighter winner Joe Stevenson. The fight ended with a cut that disallowed Edwards from continuing, and it also concluded his successful tenure with the UFC.
Four years and 12 fights later, Edwards returned to the world's biggest fight organization. With wins over John Gunderson, Cody McKenzie and Rafaello, it's not as if Edwards is cleaning out the division. But he is batting above .500, which is more than a lot of fighters on the roster can say.
Edwards fell short in bouts with Sam Stout and Tony Ferguson, and he is expected to fight striker Jeremy Stephens on October 5.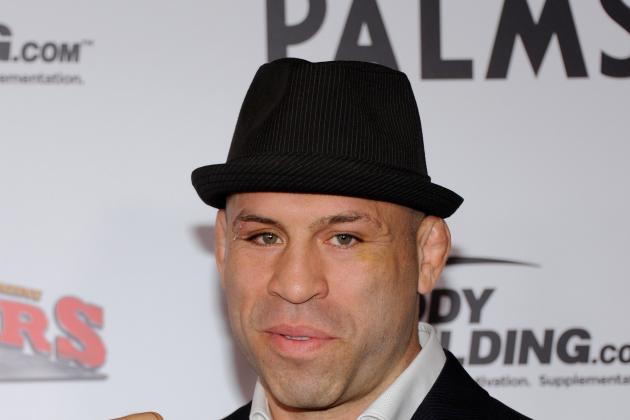 Ethan Miller/Getty Images

UFC Record Prior to Return: 1-2
UFC Record After Return: 3-5
The legend of Wanderlei Silva was not born in the UFC, although the longtime PRIDE champion did fight three times for the organization before making it big in Japan.
After becoming a somewhat mythical creature with PRIDE, American fans clamored for a bout with then-champion Chuck Liddell for years. When the bout finally happened, fans witnessed an action-filled affair that wouldn't soon be forgotten, and Silva had another loss on his record.
Since losing the bout with Liddell, The Axe Murderer has competed seven more times. Unfortunately, he has only been successful in three bouts. His wins against Cung Le, Michael Bisping and Keith Jardine were all fan-friendly affairs, but they don't quite erase his losses to Rich Franklin (twice), Chris Leben and Rampage Jackson.
Competing against high-level opponents allows Silva to rank higher in this list than those with higher win ratios.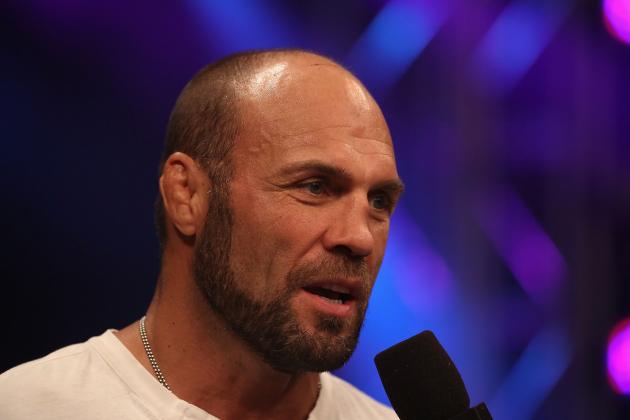 Christian Petersen/Getty Images

UFC Record Prior to Return: 13-5
UFC Record After Return: 3-3
I am definitely going to get a lot of crap for ranking Randy Couture so low on this list, but it is his deserved place.
After leaving the UFC with the heavyweight championship still strapped around his waist, it looked as if Captain America would finish his career outside of the organization. The hunt to challenge Fedor Emelianenko was important to Couture, and since Fedor couldn't come to the UFC, Couture would come to Fedor.
Ultimately, things didn't work out the way Couture wanted, and he never got his bout with The Last Emperor. Returning to the UFC in 2008, Couture was immediately run out of the division with losses to Brock Lesnar and Antonio "Big Nog" Nogueira.
Moving down to light-heavyweight, Couture met Brandon Vera in the main event of UFC 105. While his record will reflect that Couture was victorious on that night, the tape suggests otherwise. To this day, the fight is considered to be an example of terrible judging, and a black mark that Brandon Vera's career does not deserve.
In Couture's next two fights, he picked up legitimate wins over former world champions. However, the important details missing from that statement is that James Toney was a 42-year-old boxer with no MMA experience, and Mark Coleman was in his mid-40s and hadn't been seen as a serious threat since 2003.
Finally, the Natural challenged Lyoto Machida at UFC 129 and found himself as a human highlight reel when the karate master used a crane kick to KO the former dual-division champion.
In the long run, Couture returned for six fights. He lost three of them, should have lost a fourth and beat unranked and undeserving opponents in the other two. While he was able to create fun nostalgia for fans and stimulate bigger buyrates on certain events, there is little doubt in my mind that Couture could have retired as the UFC Heavyweight champion and left his legacy in much greater standing.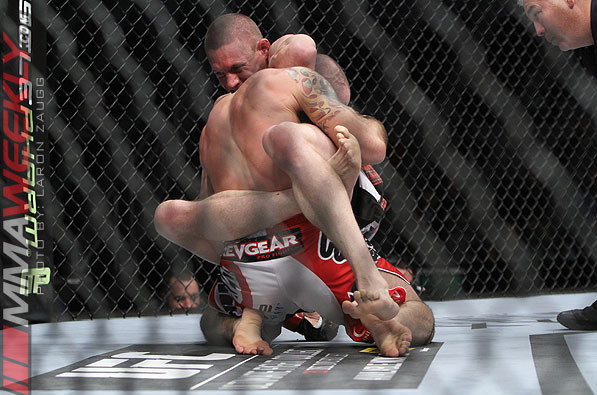 Courtesy of MMAweekly
UFC Record Prior to Return: 0-1
UFC Record After Return: 3-0
After losing his post-show debut, Seth Baczynski was released from the UFC and on his way to being just another forgotten Ultimate Fighter alumnus.
Earning consecutive wins on the independent circuit, Baczynski was invited back to give things a second go last September, and he has made the most of his opportunity.
Now on the heels of three consecutive wins, the welterweight has been successful against Clay Harvison, Lance Benoist and the always tough Matt Brown.
If Baczynski is successful at UFC 152 in his bout with Simeon Thoresen, he will be one of few fighters in the UFC welterweight division with four consecutive wins.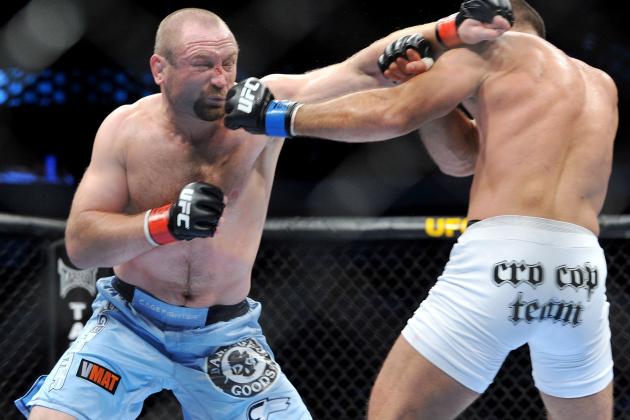 Jon Kopaloff/Getty Images

UFC Record Prior to Return: 3-2
UFC Record After Return: 4-2
Originally with the UFC between 2001 and 2003, Vladimir Matyushenko once challenged Tito Ortiz for the UFC Light Heavyweight championship. In addition, he has wins over Lil Nog, Tim Boetsch and Pedro Rizzo to his credit.
After competing on the final Affliction event, Matyushenko returned to the UFC in 2009.
Although The Janitor ran into trouble in his battles against champion Jon Jones and surging contender Alexander Gustafsson, he has otherwise had no trouble in finding success.
Perhaps the biggest win since his return saw Matyushenko pick up a 20-second knockout over highly regarded Jason Brilz at UFC 129.
We will see if Matyushenko can put a damper on the return of Matt Hamill on September 22 at UFC 152.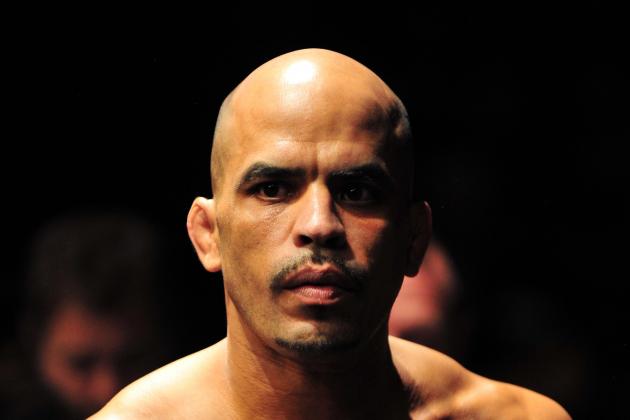 Don McPeak-US PRESSWIRE

UFC Record Prior to Return: 2-3
UFC Record After Return: 6-4
Without The Ultimate Fighter: The Comeback, it's unlikely that history would be kind to Jorge Rivera. Although his decision wins over Dennis Hallman and David Loiseau were notable, we can't ignore that Rivera was stopped in bouts with Rich Franklin, Chris Leben and Lee Murray.
Somewhat of an afterthought from the reality show, it wasn't until Rivera knocked out TUF 3 winner Kendall Grove that fans started to really take notice. Ironically, the UFC 80 bout lasted exactly 80 seconds and was just as violent as it was brief.
Another big notch on his belt came when Rivera absolutely pummeled Nate Quarry in a brutal engagement back in 2010.
While Rivera will never be confused with a Hall of Fame fighter, he found his way into some big matchups with the likes of Michael Bisping and Martin Kampmann. Had a razor-thin decision loss to Costa Philippou gone the other way, El Conquistador would have ended his UFC career on a 7-3 run.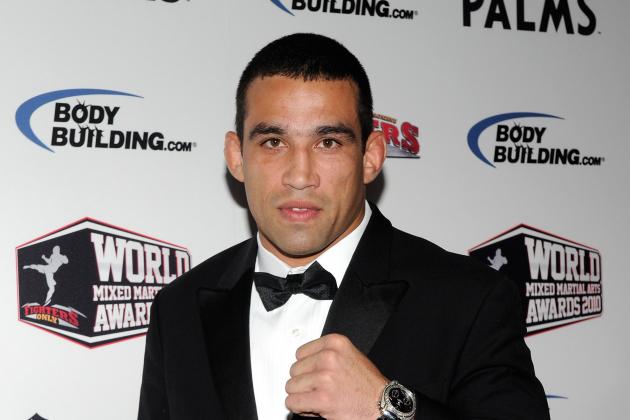 Ethan Miller/Getty Images

UFC Record Prior to Return: 2-2
UFC Record After Return: 2-0
When Abu Dhabi champion Fabricio Werdum originally arrived in the UFC, there were tremendous expectations. In fact, Werdum's promotional debut saw him thrust into the title scene by facing off with recent champion Andrei Arlovski.
Werdum was released in 2008 after being brutally knocked out by Junior dos Santos with one of the nastiest uppercuts in history. Vai Cavalo commented on his release:
They kind of used me and threw me out. That UFC business is complicated. It's tough to swallow that they would terminate your contract after two nice wins just because you lost the last one, regardless of how it happened. Business is business, it seems, and there's no soft spots involved. That's how it works—if they don't like it, you're out. Naturally, there's a little resentment, but since we must be professional with everyone, I can't take it personally. If that's the road you choose, you could get in trouble so it's best to stay professional.
After submitting Fedor Emelianenko in the Russian's first loss, Werdum was definitely back on the radar of Dana White.
Upon the absorption of Strikeforce's heavyweight division, Werdum made his way back into the UFC. In his two bouts since returning, he thoroughly dominated Roy Nelson and then easily dispatched of 15-1 Deathclutch fighter Mike Russow.
Many fans feel that a rematch with dos Santos can't be but so far away.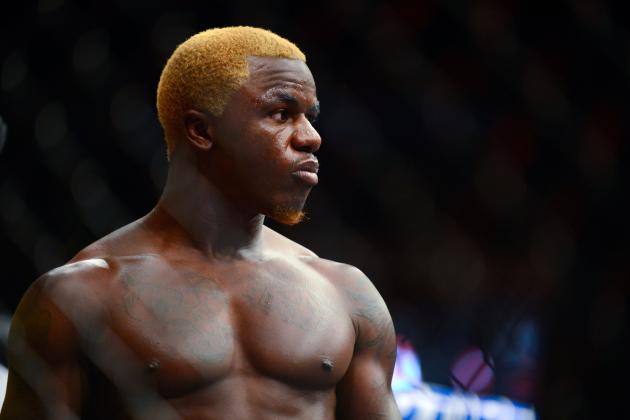 Ron Chenoy-US PRESSWIRE

UFC Record Prior to Return: 3-3
UFC Record After Return: 8-4
In the past few years, Melvin Guillard has been a major threat in the UFC lightweight division. However, in his first run with the UFC, "The Young Assassin" was unable to gain much momentum. Back-to-back losses and a positive drug test for cocaine saw Guillard released in 2007.
MMA Roasted targeted Guillard's failed drug test before a UFC 150 bout with Donald Cerrone.
"Melvin Guillard is fighting at the Pepsi Center. In the past he only attended places that serve coke."
Upon returning, Guillard was a reinvented man. Winning seven of his first eight after returning, it was clear that Guillard had photo-bombed the title picture.
Recent losses to Jim Miller, Joe Lauzon and Donald Cerrone prove that Guillard isn't quite a member of the lightweight elite, but his 8-4 stretch since returning is certainly enviable.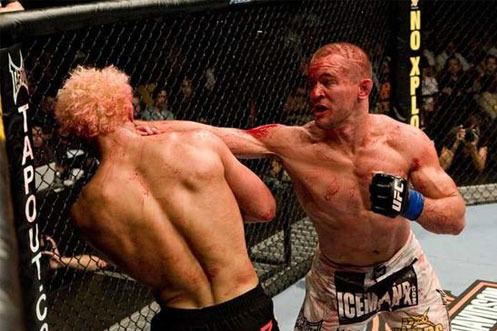 Courtesy of mmasucka.com
UFC Record Prior to Return: 2-4
UFC Record After Return: 8-6
After a lackluster decision loss to Matt Serra in The Ultimate Fighter: The Comeback finale, few could have predicted that Chris Lytle would one day become the most exciting fighter in MMA and win a record-breaking 10 UFC fight night bonuses.
Along the way to collecting those bonus checks, Lytle would win six of his final eight bouts, losing only to late replacement Brian Ebersole and a split decision against Marcus Davis in an epic bout that was razor-thin.
Prior to his success, Lytle had made six sporadic appearances for the UFC between 2000 and 2005, most notably losing to title contenders Karo Parisyan, Joe Riggs and Robbie Lawler.
Lytle turned things around when many thought it was impossible, and he truly left his mark on the sport that we love. That's why he ranks so high despite having a total record of 10-10 in the Octagon.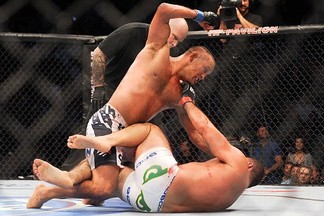 Courtesy of sherdog.com
UFC Record Prior to Return: 2-0
UFC Record After Return: 3-2
I could probably write two slides on Dan Henderson. After all, his current run in the Octagon saw him defeat Shogun Rua in a Fight of the Year winner that is widely considered to be one of the best fights in MMA history.
However, with only one fight in his most recent run, I will instead focus on Dan Henderson's transition from PRIDE and into the UFC.
After winning the UFC 17 middleweight tournament, Henderson would disappear just as quietly as he had arrived. He traveled to Japan, where he won championship gold at 183 and 205 pounds. When the UFC purchased PRIDE, he would travel back to the Octagon and attempt to unify those belts.
Although unsuccessful in capturing the UFC light heavyweight championship, Henderson was very competitive, and some would make the argument that he was gypped on the decision.
In his next bout, Henderson became the first man to win a round against Anderson Silva, before ultimately succumbing to a rear-naked choke.
Hendo was impressive in his losses, but he was more impressive in his victories. His final three fights with the UFC saw him defeat Rousimar Palhares and Rich Franklin before throwing an epic H-Bomb to knock out Michael Bisping at UFC 100.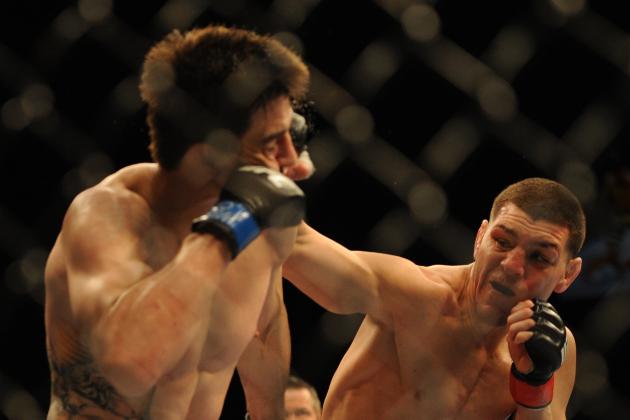 Kelvin Kuo-US PRESSWIRE

UFC Record Prior to Return: 6-4
UFC Record After Return: 1-1
While Nick Diaz was always a tough-as-nails fighter who was difficult to beat and impossible to finish, his first UFC run didn't have many big wins. In fact, the only notable win to his credit the first time around was a KO victory over Robbie Lawler.
In other fights, Diaz would lose decisions to Sean Sherk, Diego Sanchez, Karo Parisyan and Joe Riggs. These losses signaled that the bad boy from Stockton wasn't going to be challenging champion Matt Hughes at any point in the near future.
Diaz left the UFC in 2007 in order to fight world-ranked Takanori Gomi in the PRIDE organization. Successful in his tenures with Elite XC, Dream and Strikeforce, Diaz would come back to the UFC while wearing the Strikeforce welterweight gold.
Since his return, Diaz dominated BJ Penn, engaged in a close affair with Carlos Condit for the interim title and found his name on the lips of every fight fan and sports analyst after testing positive for marijuana metabolites.
Before his suspension for the failed test, Diaz was to be granted a rematch with Condit in a second title bout. When he returns, don't be surprised if he goes after the No. 1 contender in his return bout. After all, the title will be locked up for awhile if an anticipated GSP vs. Anderson Silva superfight comes to fruition.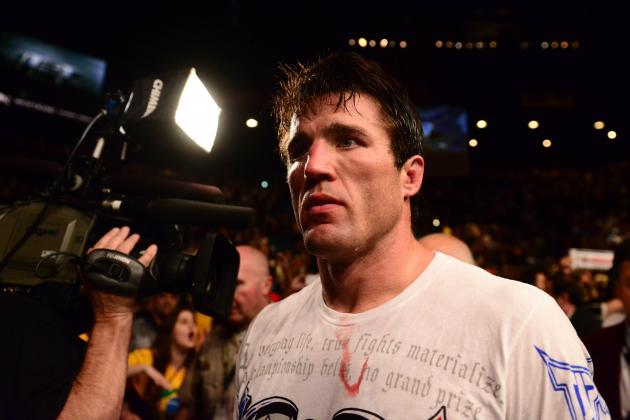 Mark J. Rebilas-US PRESSWIRE

UFC Record Prior to Return: 1-2
UFC Record After Return: 5-3
Chael Sonnen was once an outcast of the UFC after putting together a mediocre 1-2 tenure as a light heavyweight. Submission losses to Jeremy Horn and Babalu Sobral mar his original UFC career, although a successful run with Bodog Fight and the WEC earned Sonnen another opportunity.
It looked as if Sonnen was simply not cut out for the UFC, as his return bout saw submission specialist Demian Maia secure victory via triangle choke less than three minutes into the first round.
Since that time, Sonnen has knocked off a series of notables such as Nate Marquardt, Yushin Okami, Brian Stann and Michael Bisping. The only losses obtained since his return came in a pair of title bouts against Anderson Silva.
Sonnen's fighting isn't the only reason that fans talk about him. With the infuriating gift of gab, a failed drug test, participation in the debatable use of TRT and criminal charges for money laundering, the American Gangsta has found a way to stay at the forefront of our minds for the last two years.
Sonnen nearly challenged Jon Jones on September 1, although "Bones" didn't earn his nickname based on having a spine.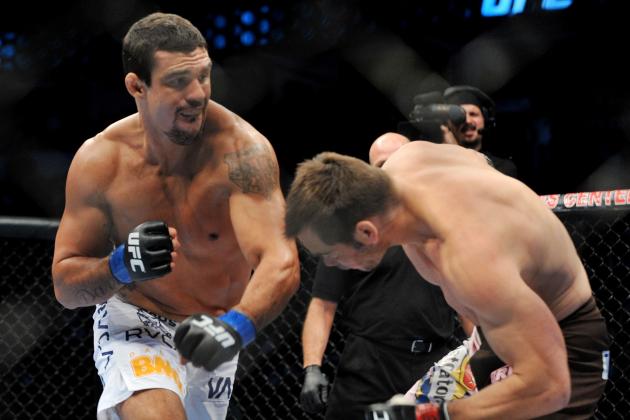 Jon Kopaloff/Getty Images

UFC Record Prior to Return: 7-4
UFC Record After Return: 3-1
Jonathan Snowden hates Vitor Belfort. By the way, go read that article. It's excellent.
While the argument of the "Old Vitor" vs. the "New Vitor" may be nothing more than a fallacy, there is little doubt that Belfort has looked great since returning to the UFC in 2009.
Belfort's bouts against Yoshihiro Akiyama, Rich Franklin and Anthony Johnson saw "The Phenom" pick up a trio of first-round stoppages, although there is little question that the iconic head-kick KO from Anderson Silva is the biggest highlight of his return.
An enormous underdog, Belfort is scheduled to challenge Jon Jones for the UFC light heavyweight championship on September 22 at UFC 152.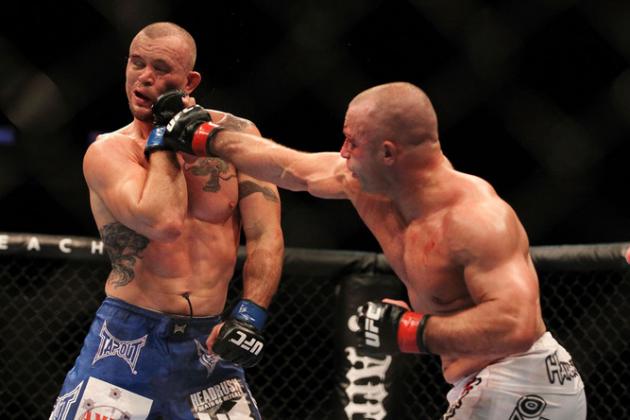 Courtesy of ufc.com
UFC Record Prior to Return: 4-4
UFC Record After Return: 3-3
While a 3-3 record since returning to the Octagon is nothing to write home about, I cannot overstress the value of winning championship gold.
When the UFC booked The Ultimate Fighter: The Comeback, the added stipulation was that the winners of the show would receive a title shot. Did anyone expect Travis Lutter or Matt Serra to capitalize on a championship opportunity against the likes of Anderson Silva or Georges St-Pierre?
Serra knocked out Georges St-Pierre in the most monumental upset in MMA history, although his post TUF career also includes a close decision loss to Matt Hughes, which many fans believe was a robbery.
Serra doesn't exactly have an enviable record in the UFC, but he forces writers like us to refer to him as "former UFC champion," and that is a major accomplishment.
Mark Kolbe/Getty Images

UFC Record Prior to Return: 6-1-1
UFC Record After Return: 6-6-1
"B.J. has been a huge star for us for a long time. I think B.J. could be up in there in the talks of 'Who is the greatest of all-time.'"
These are the words of Dana White, as he discussed the certainty of B.J. Penn entering the UFC Hall of Fame. However, in the same interview, White insists that Penn is the kind of fighter who has slacked off in training and didn't live up to his immense potential.
While it seems absurd to suggest that a surefire Hall of Famer and dual-division champion didn't live up to his potential, you can see what White means. As a welterweight, Penn doesn't need to cut any weight before a fight, although his cardio has been called into question, even at 170 pounds.
However, since returning to the UFC after a 2004 contract dispute, Penn won and defended the UFC lightweight championship three times, knocked out former welterweight champion Matt Hughes and submitted former lightweight champion Jens Pulver.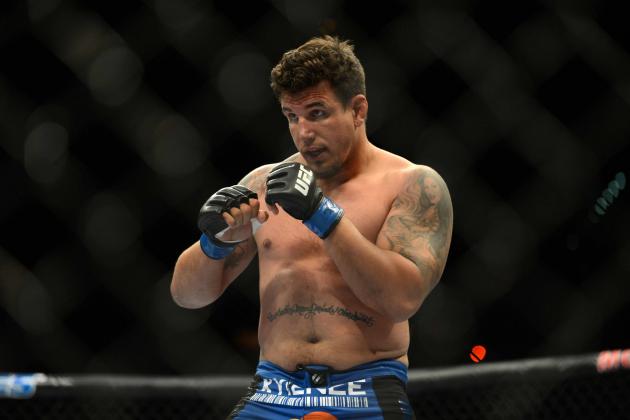 Ron Chenoy-US PRESSWIRE

UFC Record Prior to Return: 6-1
UFC Record After Return: 8-5
In September 2004, Frank Mir was involved in a motorcycle accident that broke his femur and tore all of the ligaments in his knee. It was an absolute tragedy for the UFC heavyweight champion, who had submitted Tim Sylvia only three months prior to win the belt.
Doctors suggested that Mir would never fight again, and the fighter spiraled into a world of drug and alcohol abuse, as chronicled in the UFC Primetime special for UFC 146.
Mir had been stripped of his belt due to inactivity, and he eventually returned to the Octagon 17 months after the accident.
It took a few fights for Mir to shake off the cobwebs, as he lost two of his first three bouts. Both Marcio Cruz and Brandon Vera upset Mir with first-round stoppages, and it appeared that the former champion would never return to form.
But Frank Mir is a man who refuses to be told no.
Mir showed the world that he wasn't ready to lay down and die, as he has picked up some monumental victories since stepping back into the cage. In 2008, Mir won the UFC interim heavyweight championship in a bout with Antonio "Minotauro" Nogueira.
Who would have guessed that Frank Mir would pick up a knockout wins over PRIDE legends Mirko Cro Cop and Big Nog? What about a another win over Big Nog, but by way of submission?
If that wasn't enough, Mir supplemented his resume with a 90-second submission over Brock Lesnar and a 72-second submission over Cheick Kongo.
Sure, Mir has lost fights with Junior dos Santos, Shane Carwin and Brock Lesnar, but that doesn't discount his other achievements.
Mir will make history in his next bout, as he becomes the first UFC fighter in history to fight in a cross-promotional fight under the Strikeforce banner.