Indiana Pacers All-Time Roster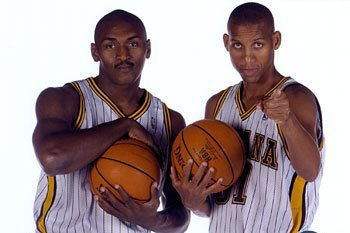 It seems that people today want to relive the past as much as possible. Video games like NBA 2k and Madden 13 let you play with "legendary players" from the past. Everywhere you look, statues are being erected and jerseys are being retired.
The Indiana Pacers have seen their fair share of talented players. While most of them only stayed for six or seven years, their best playing days came here in Indiana. Going all the way back to the ABA days, I have assembled a 12-man roster of the greatest Indiana Pacers players of all time.
Begin Slideshow

»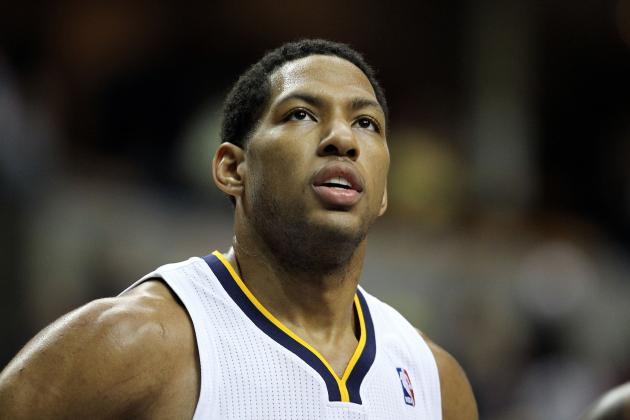 Andy Lyons/Getty Images

Danny is the only active Pacer on this list. While his numbers were down last season, he continues to be the most familiar name on this team. Things may change in the next few years, but for now, he is the guy.
He is entering his eighth season with the Pacers, and has been on the All-Star team and the 2010 FIBA World Championship team.
Arguably the second-greatest player in Pacers history, Daniels was an easy selection. He is one of only four players to have his number retired by the franchise.
He is the team's all-time leader in rebounds, as well as the ABA's all-time leader in that same category. He was a six-time ABA All-Star, a two-time ABA MVP and one of the most underrated players to play the game.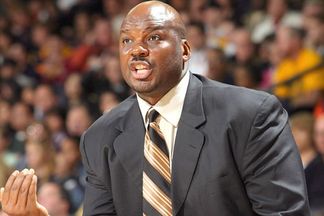 In his six seasons with the Pacers, The Rifleman averaged 19 points per game. He was the Rookie of the Year in 1986, and was the first player in franchise history to record a triple-double. In that game, he had 34 points, 12 rebounds and 10 assists.
Known primarily for his three-point shooting, he was a deadly offensive weapon.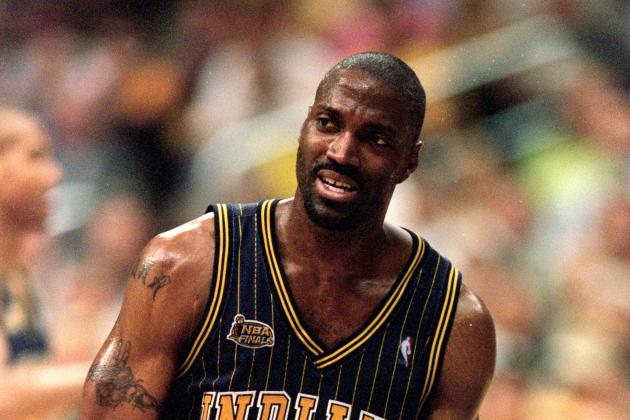 Tom Hauck/Getty Images

This roster spot came down to Dale Davis or Antonio Davis. While Antonio may have actually had a better overall career, he did so with many other teams.
Dale was also the guy that did all of the dirty work. He was the perfect role player, and he knew exactly what he needed to do to help the team. His toughness and defensive skills made him a valuable asset to the team.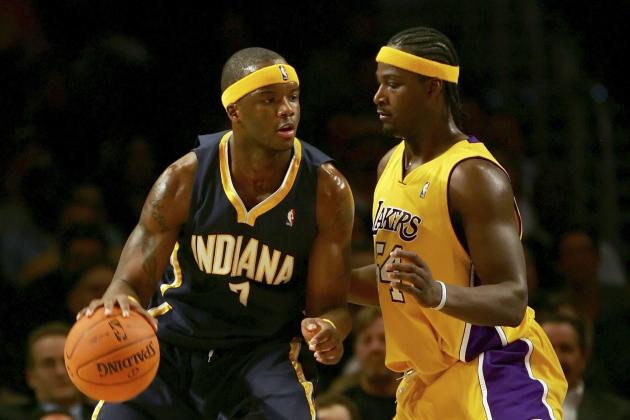 Lisa Blumenfeld/Getty Images

Though his last couple of years didn't go the way everyone wanted, Jermaine was a force during the prime of his career. He is still the franchise's all-time leader in blocks, and was the league leader in 2000.
He was a six-time All-Star, three-time All-NBA selection and won the Most Improved Player Award.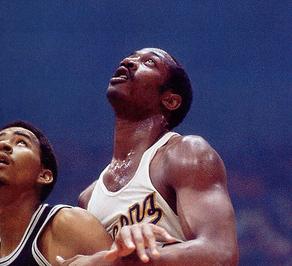 McGinnis averaged a double-double in his seven years with the Pacers. His 20 points per game and 11 rebounds per game give you an idea of just how dominant he was.
He was a six-time All-Star, leading the ABA in scoring in 1974. The Pacers retired his jersey in 1985.
Mark Lyons/Getty Images

Smits played 12 years for the Pacers, and while he was never an elite player, he was an incredibly consistent player for Indiana. The 7-foot-4 center knew his role with this team, and made some clutch plays during many of their playoff runs.
Rik has played basketball at our gym every year since his retirement, and also enjoys coming back for games (when he isn't riding his motorcycle).
Donald Miralle/Getty Images

Though he only played six years for Indiana, it seems like it was much longer. Mark was always the calming presence the Pacers needed in tight games. Mark was never a scorer, but his assist numbers were staggering.
He was the classic pass-first point guard, and could always deliver the ball right where it needed to go.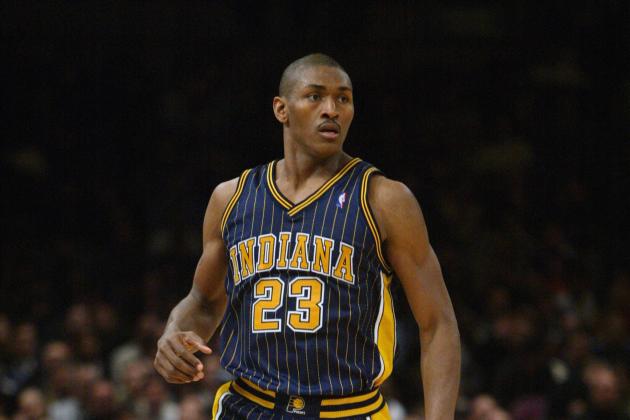 Ezra Shaw/Getty Images

Yes, before the brawl in Detroit, Ron was a really good player. He spent five seasons with the Pacers, becoming their defensive specialist. He was the Defensive Player of the Year in 2004, and ranked in the NBA's top 10 in steals every single season.
Back when his head was on straight, Artest was one of the best players in Indiana.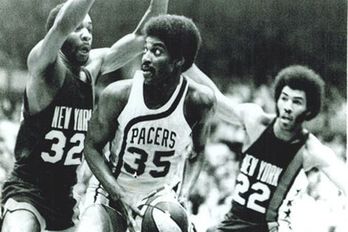 Brown was a four-time All-Star and a three-time ABA Champion. He had his jersey retired in 1985 after spending eight seasons with the Pacers. He was a very good all-around player, averaging 18 points, seven rebounds and four assists per game.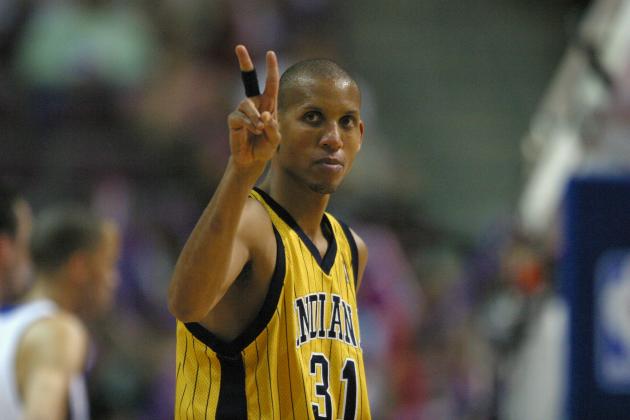 Tom Pidgeon/Getty Images

This one needs no explanation. He is easily the greatest player in franchise history, and will be inducted into the Basketball Hall of Fame this Friday. His entire 18-year career with the Pacers can not be put into a slide, or a short article for that matter.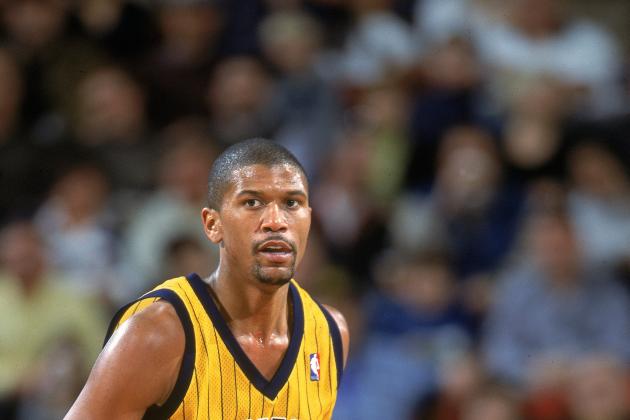 Otto Greule Jr/Getty Images

Not many people remember that Jalen's best playing days came in Indiana. He spent six seasons here, and was the second-best player during the playoff run in which they lost the NBA Finals to the Lakers.
One of his most memorable moments came in 2000, when both he and Reggie scored 40 points in a second-round playoff win over the 76ers.