The 4 Players Davis Love III Should Select on Tuesday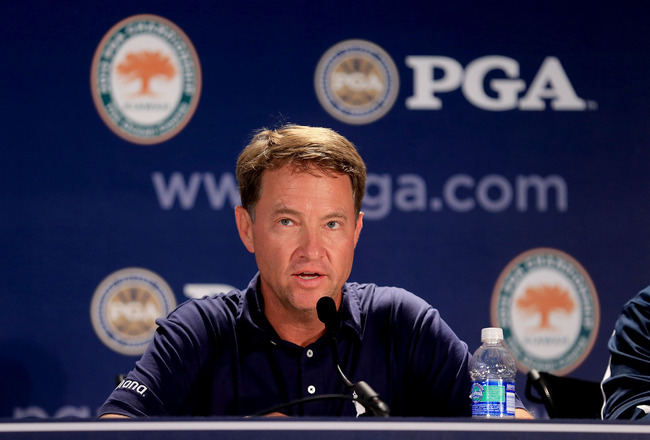 Conservative Selections
David Cannon/Getty Images
When captain Davis Love III finally announces his captains selections on Tuesday, there won't be any surprises. Love III knows his best chance for success at Medinah runs parallel to the notion that team chemistry and riffs are best kept in the rough.
The conventional wisdom will be the trail that the former Tar Heel captain adheres to when the selections are announced. Love III has witnessed success and defeat in the Ryder Cup, and his assistant captains like Jeff Sluman and Scott Verplank are quick to remind their leader that it's more about how the team handles the divots off the fairway that make the difference.
And so, as the players in contention beat the white ball around the Deutsche Bank event in Norton, MA, Love III is likely funneling in on what should be a simple process.
His four wild-card picks will be the following four players:
4. Steve Stricker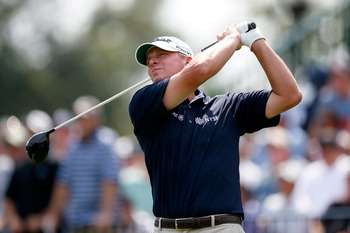 A stealth for a putter.
Kevin C. Cox/Getty Images
Steve Stricker gets it. He does not need the spotlight. He doesn't care to take control of the situation. He just want to compete. And, there is plenty of room for the kind of glue player on the U.S. team when the personalities of Woods, Mickelson, Bubba Watson and Webb Simpson are in play.
Stricker should already be fitted for the American apparel ensemble because he just fits what Love III needs: a low maintenance player that can putt the lights out.
It does not hurt that Stricker will be playing at Medinah, which is basically his backyard.
3. Jim Furyk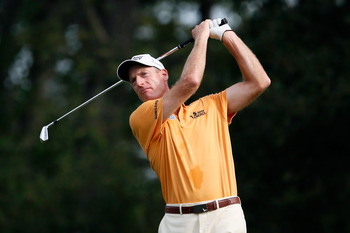 A Steelers fan. He is a grinder, just like a ground and pound NFL offense.
Kevin C. Cox/Getty Images
His swing is unapolgetically unconventional. His demeanor is stoic. He just flat-out doesn't like to lose. And, for a player that hung tough until an errant shot at the Olympic Club. For a player that was one mental mistake away from winning the Bridgestone over Keegan Bradley. For a player that has experience and plays golf with a fiery passion. He would be a popular and logical choice to the American efforts.
Furyk won the 2003 U.S. Open at Olympia Fields, not too far from the site of the Ryder Cup. This has to help tilt the decision to the Manheim, PA steam roller.
2. Dustin Johnson
Can be dominant.
Jim Rogash/Getty Images
Dustin Johnson might not be the player of the year. But someday, he will be. He is the one player that could provide a spark to the American side strictly based on his talent. He can hit the long ball, make birdies and is a streaky putter. That all adds up to points for captain Love III.
Has the game to dominate off the tee which in alternate shot (foursomes) and four ball, can strike fear in the Europeans. His missed cuts this year, and his inability to roll the rock in certain tournaments should not be at the forefront of his candidacy.
1. Nick Watney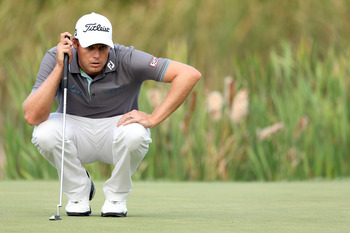 The hot player.
Warren Little/Getty Images
Davis Love II wants the players that are playing well in September. If anyone has checked, the calendar just moved into the month when things start to go dormant.
Nick Watney is hardly a dormant player. His game is peaking at just the right time.
If he finishes strong at the Deutsche Bank, his name will be called on Tuesday ahead of Hunter Mahan and Rickie Fowler. This would leave some PGA Tour player lobbyists unhappy, but understanding.
Watney has played his way on the team with his recent win at Bethpage Black. He also is one solid putter after changing his alignment during his recent Fed Ex Cuip swing.
Keep Reading