Bowling Green at No. 23 Florida: Live Score, Analysis and Results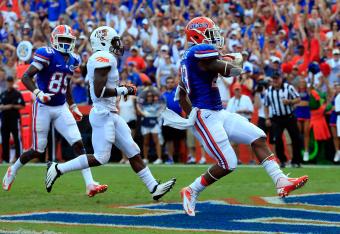 Sam Greenwood/Getty Images
FINAL, Bowling Green 14 Florida 27
The Gators survived Bowling Green today.
The story of the game will be that one team came in prepared and ready to play and one team didn't. Hats off to Bowling Green for coming into Gainesville and giving the Gators a real fight today. If not for two missed field goals and a tipped pass that was intercepted this game could have looked a lot different.
The Gators must now turn their attention to Texas A&M and I'm sure the coaches will let them know that the game they played today will get them blown out in College Station.
Make sure you check out the Gators report card for their opening game win against Bowling green
Alright well we'll be signing off now. Thanks to everyone who came and followed the game with us.
If Will Muschamp says anything of note in his post game press conference I'll make sure to add it in and be on the lookout for a Florida Gators report card coming tonight on Bleacher Report.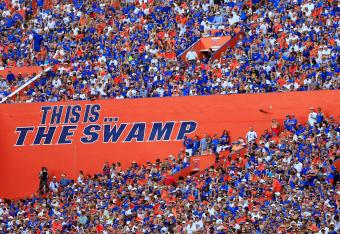 For all the talk during the offseason about putting an emphasis on turnovers the Gators were only able to create two and one was a muffed punt.
Also Muschamp talked about becoming a more disciplined football team and the team was penalized 14 times for 106 yards. That is inexcusable and unacceptable. Nothing about this game will make Gator fans feel good about this team going forward and they are in for a big test next week.
Bowling Green put up a great fight totaling 327 yards on the game. Although they didn't come away with a win the Falcons have nothing to be upset about. They played the Gators tough and they will be better for it the rest of the way. The Falcons need to work on capitalizing on their opportunities and they will be a serious contender in the MAC.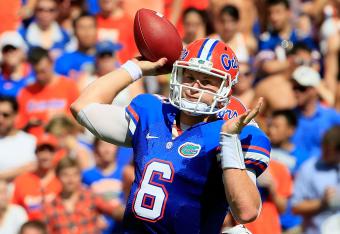 The Gators survived Bowling Green today.
Florida did not deserve a win today and the coaching staff will undoubtedly let them hear that until kickoff next week in College Station, Texas.
On the bright side...
The Gators extend their home opener winning streak to 23 games, second only to Nebraska.
Mike Gillislee had career highs for carries (24) and yards (148) and his two scores were the third time he has had multiple touchdowns in a game during his career.
Jeff Driskel finished 10-of-16 but didn't really take any chances down the field. He showed good athletic ability on a 21 yard scramble but was indecisive when passing.
Dante Fowler really stood out on defense. He is going to be a player that Gators fans will love for the next 3-4 years
Caleb Sturgis has his third field goal attempt partially blocked and then bounces off the upright. No good.
Pretty much sums up the kind of game Florida has had today.
Driskel shows his athleticism on a 21 yard scamper on what appeared to be a designed quarterback run.
Weird play on the punt.
Bowling Green's punt returner muffed the punt, Florida's long snapper recovered and then fumbled but appeared to be down before the fumble.
The Gators will get the ball on Bowling Green's side of the field but should just run the ball and the clock.
Florida fails to convert on third and two and Bowling Green calls a timeout.
You gotta respect the way Bowling Green prepared for this game and came out and executed their gameplan. The Falcons came out expecting to win and played hard for the entire game.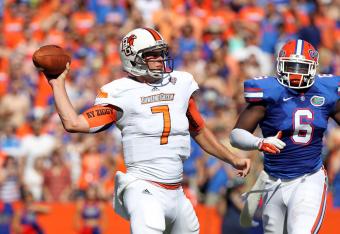 Freshman Dante Fowler Jr. blows up the draw play on fourth down.
It will be Gator ball and that should pretty much ice the game.
Be excited about #6 on defense GatorNation, Fowler is going to be a game changer.
Bowling Green doesn't convert on third down but this is certainly four down territory for the Falcons.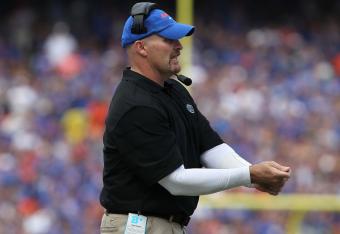 Bowling Green converts on a fourth and six and will continue driving on the Gators.
This has to be troubling for the coaches to see a team from the MAC taking what they want against this Florida defense.
Bowling Green picks up 22 yards on third and long.
This team has no quit in them.
The new kickoff rule really takes a lot of excitment out of kickoffs.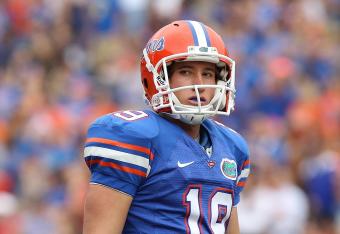 Caleb Sturgis hits a 52 yard field goal to put the Gators up 13 points. Sturgis and Mike Gillislee have been the Gators lone bright spots on offense today.
Sturgis is starting to put together his Lou Groza award campaign.
After a three and out for Bowling Green, Mike Gillislee broke a long run to move the Gators near midfield.
Jacoby Brissett is sitting on the sideline and has to be wondering what Jeff Driskel is showing the coaches on the field to keep him out there.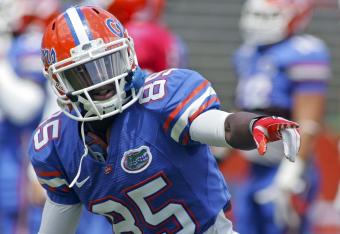 Bowling Green 14 Florida 24
Frankie Hammond backs GatorNation off of the cliff... for now.
The senior receiver broke a tackle and then was off to the races for a 50 yard score.
Marcus Roberson with the tip drill interception. That's the first turnover for the Gators defense of the year.
The Gators offense needs to put seven points on the board right now. The longer they let Bowling Green hang around in the game the more likely an upset becomes.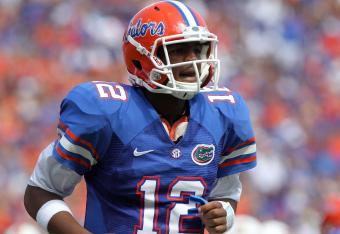 The score should be 20-17 Bowling Green right now.
It may be time for Brissett to get back into this game. Driskel and the offense have gotten away from the running game and haven't been able to get anything going offensively in the third quarter.
The first turnover of the game goes to Bowling Green. They will start with great field position on the Gators 30 yard line.
Bowling Green kicker, Stephen Stein misses his second field goal of the day.
Bowling Green is dominating Florida physically and the Gators are starting to get frustrated.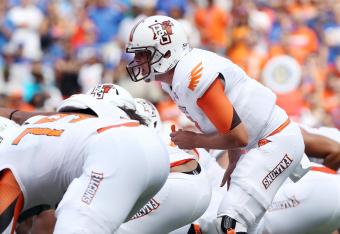 Bowling Green's offensive line is manhandling the Gators defensive line right now. Falcons are putting together a punishing offensive drive right now.
After watching both of these quarterbacks play today it is pretty clear why the coaches haven't been able to name a starter.
Driskel was given an opportunity to start the second half and he's overlooked receivers and hasn't come close to showing he should be the starter.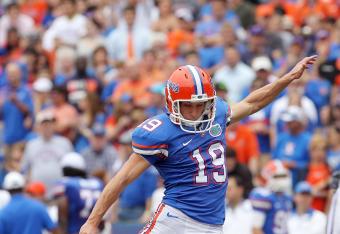 Bowling Green 14 Florida 17
Florida blows a HUGE opportunity there. Starting inside the opponents 20 yard line and only able to come up with a field goal.
On a lighter note, it's good to see Caleb Sturgis back and healthy.
WOW.
After that punt I bet Bowling Green wished that they had Jeff Driskel to punt for them.
Florida lined up to go for it on fourth down before calling a timeout.
Driskel overlooked a couple of open receivers on that third down play.
Coming out of the timeout the Gators got a great punt from Kyle Christy that was downed inside the five yard line.
This article is
What is the duplicate article?
Why is this article offensive?
Where is this article plagiarized from?
Why is this article poorly edited?