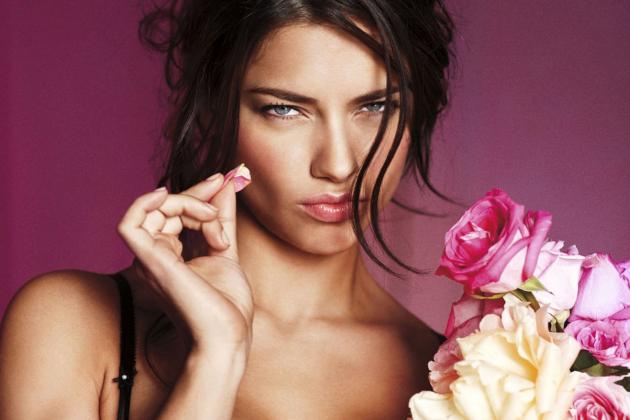 Image via wallpaper-e.com
Every September, the world prepares for one of the biggest months in sports of the year.
College football kicks off. Major League Baseball hits the home stretch. The race for the Lombardi begins. The first race in the Chase for the Cup in NASCAR starts September 16th. The US Open heads into the final rounds.
This is the greatest time of year but it is missing something. WAGs.
What would David Nelson be without his beautiful Dallas Cowboy cheerleader girlfriend? How would we consider Tom Brady the luckiest man alive without his supermodel wife? How can we truly be jealous of male athletes without taking a sneak peek into their personal relationships?
Got it?
Now go enjoy the 100 Hottest WAGs.
Begin Slideshow

»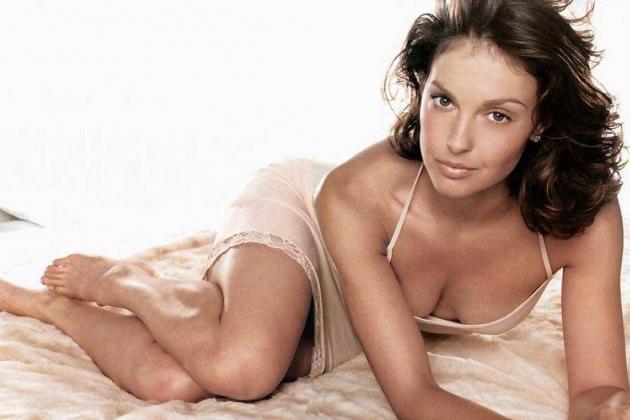 Image via inflexwetrust.com
Superfan. Political activist. Award winning actress. Philanthropist. WAG. Need I say more?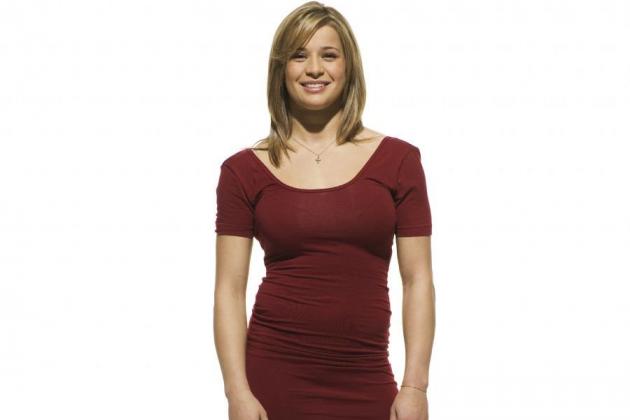 Image via aliciasacramone.com
It would have been nice to watch Alicia Sacramone grab another medal at the Olympics but I think she is still proud of her team for bringing back their second team gold medal. Ever.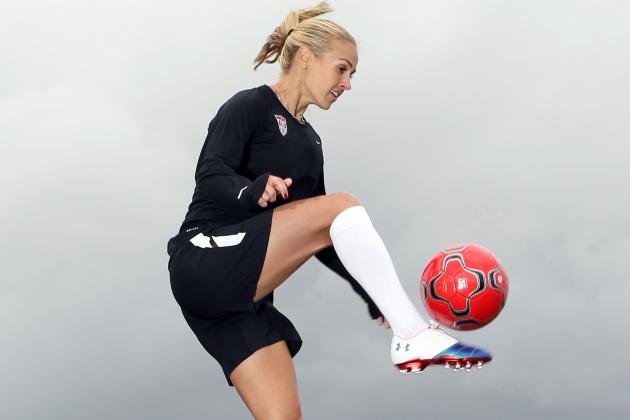 Image via koremagazine.com
Technically, Heather Mitts real name is Heather Blaine Mitts Feeley. I just thought Mitts was easier.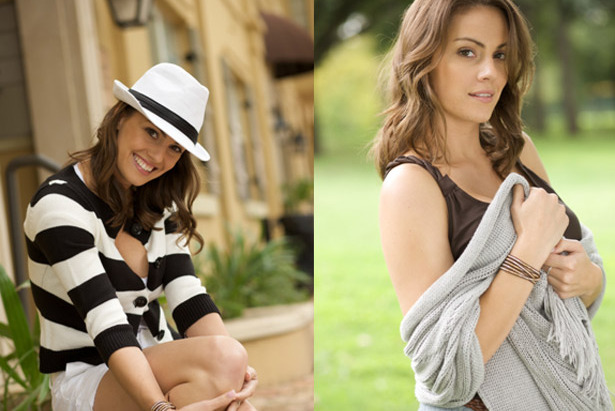 Image via sportsillustrated.cnn.com
If we judged an athletes future production from the woman he stands by, Brandon McCarthy would be a lock for the Hall of Fame.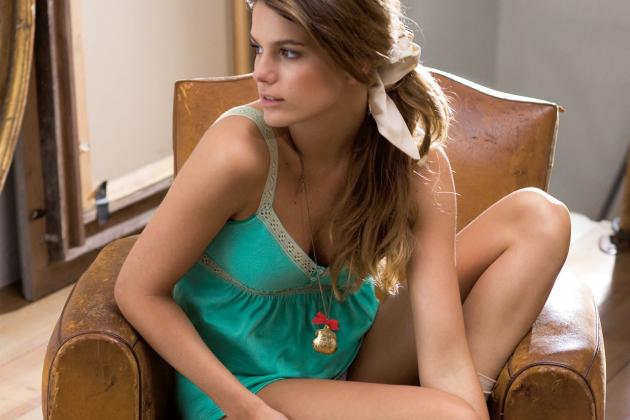 Image via 1zoom.net
Don't even begin feeling sorry for professional soccer players. Ever. No matter what. They date women like Yesica Toscanini. Not fair.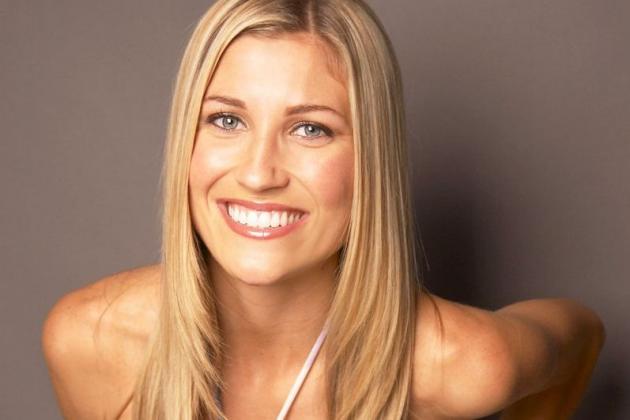 Image via ign.com
Now that Clay Buchholz lost almost his entire team to the LA Dodgers, he has to pitch his best, every inning. The run support isn't there so the pitching has to be. Fact.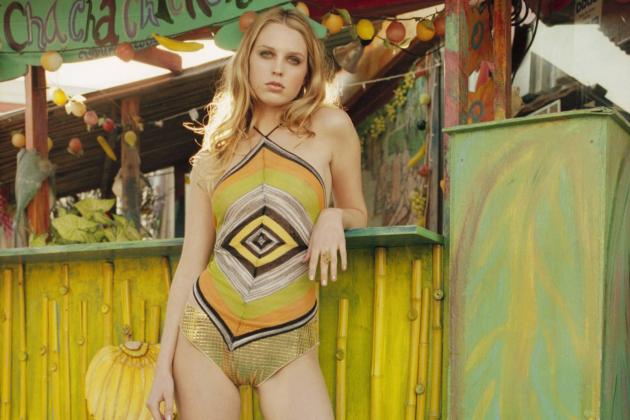 Image via hugewallpaper.com
Sara Foster is slowly making her way back into the spotlight in the WAG world. And we love it. We missed you.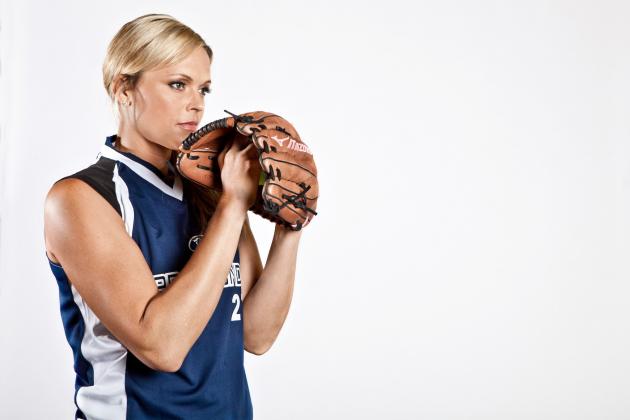 Image via jmillerphotography.com
If the 2016 Olympics would have featured softball, I guarantee you she would have come out of retirement to play. But in 2020? Probably not.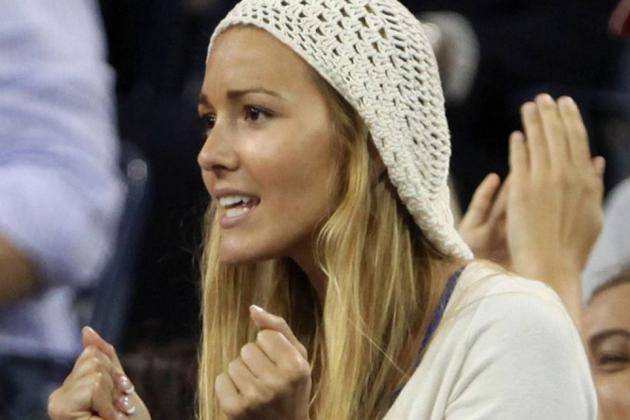 Image via trojka.rs
I have a quick question for you. Where in the world did Novak Djokovic come from? He is one of the best in the sport and came out of nowhere.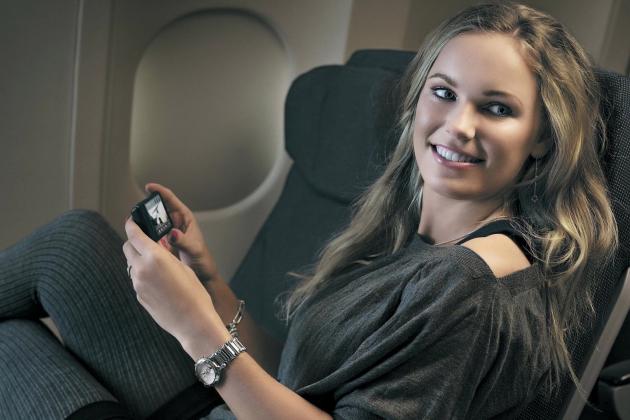 Image via carolinewozniacki.2p.net
If cute was national landmark, Caroline Wozniacki would be Mount Rushmore.
Image via celebs101.com
I still think this is the beautiful woman from The Hangover II. Am I crazy or doesn't she look like her?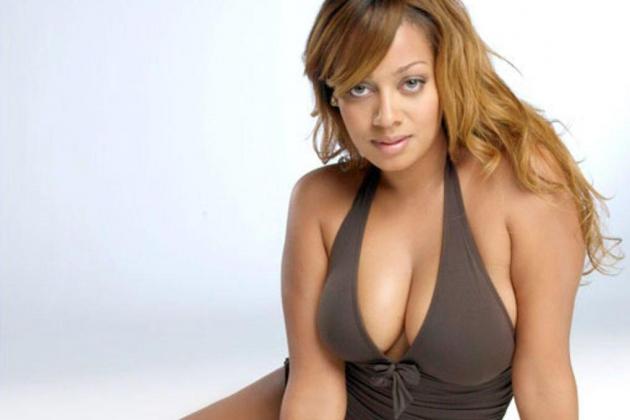 Image via sportnomics.com
From programming assistant to New York starlet and WAG of Carmelo Anthony. Yes, that is called impressive.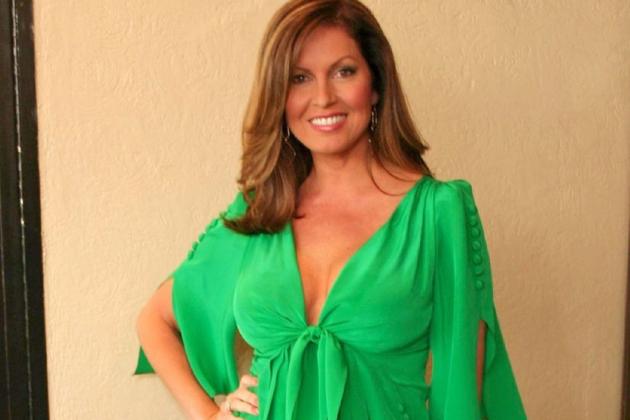 Image via athleteswives.com
Where has Lisa Guerrero been all these years? She did a FHM spread that broke my jaw and has gone missing. The world needs more of Lisa. Much more.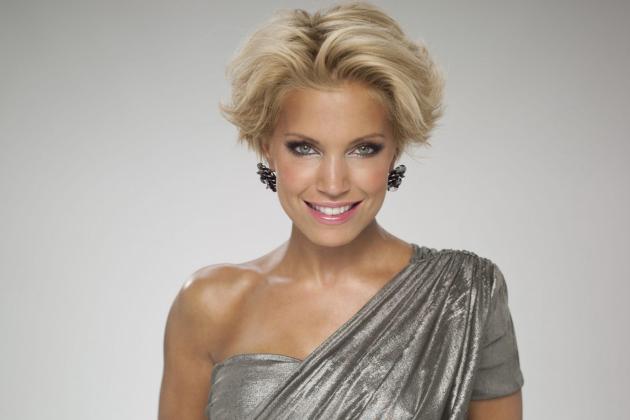 Image via famous-wallpapers.com
After watching the Netherlands field hockey team at the 2012 Olympics and now Sylvie, I have become a huge fan of the Dutch.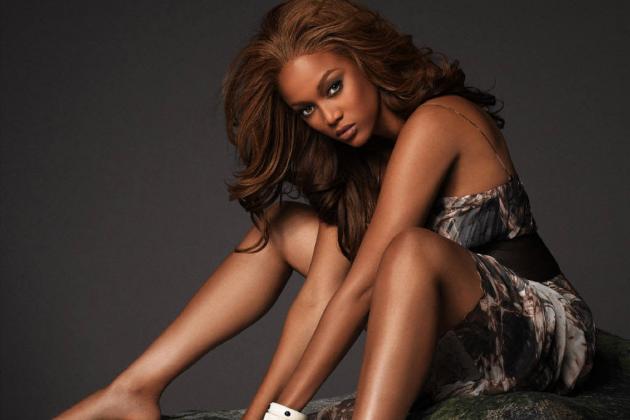 Image via fanpop.com
Tyra Banks might be crazy and she might be a loose cannon but remember one thing, she is a supermodel diva. It is allowed.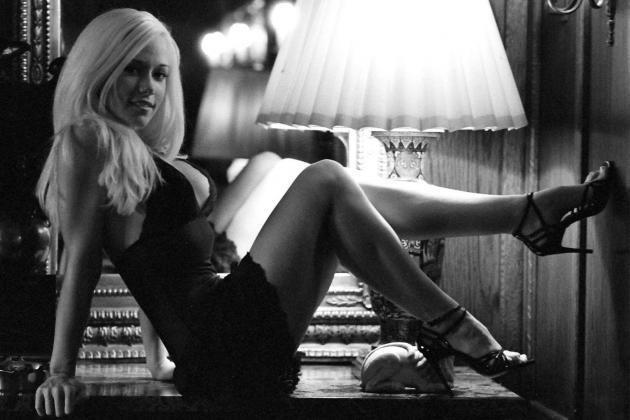 Image via bestcelebwallpapers.com
Kendra was nothing more than a fan but has now become a wonderful mother and one of the sexiest MILFs/WAGs of all time.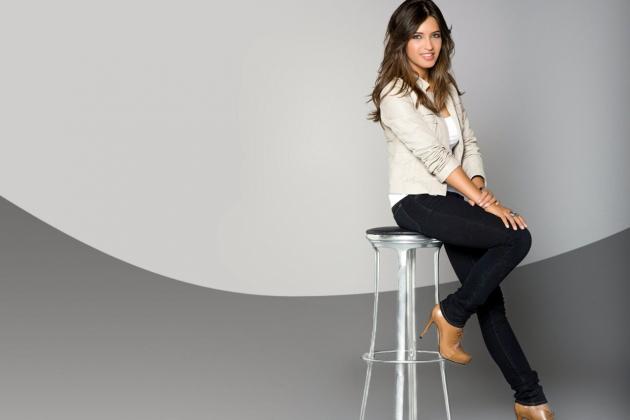 Image via pcdesktopwallpaper.com
Sara Carbonero is the Erin Andrews of Spain. The only difference is she actually admits to dating athletes.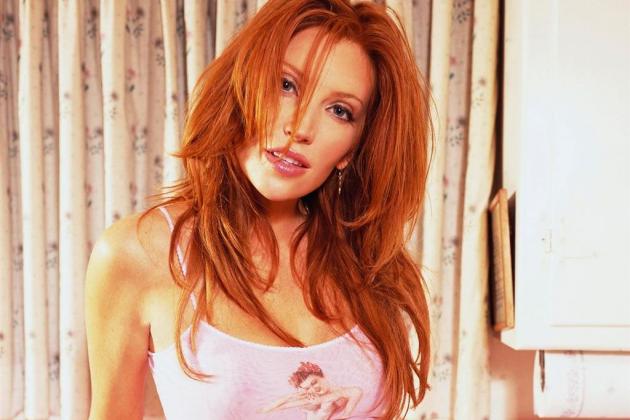 Image via celebrity-wallpapers.org
Angelica Bridges and Sheldon Souray have become an interesting pair. One day they are married, then divorced, then back together again. It is tough to keep up.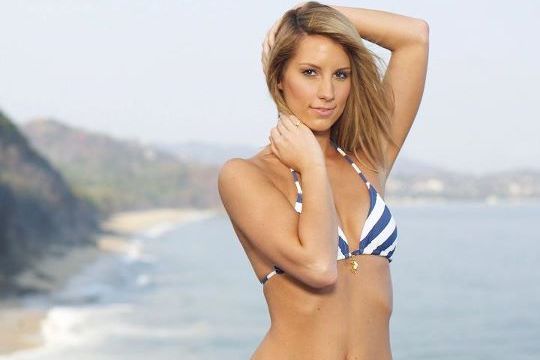 Image via barstoolsports.com
Do you ever get jealous when other guys stare at your woman at a bar? Imagine she was a Dallas Cowboys cheerleader. I am pretty sure you couldn't handle that one.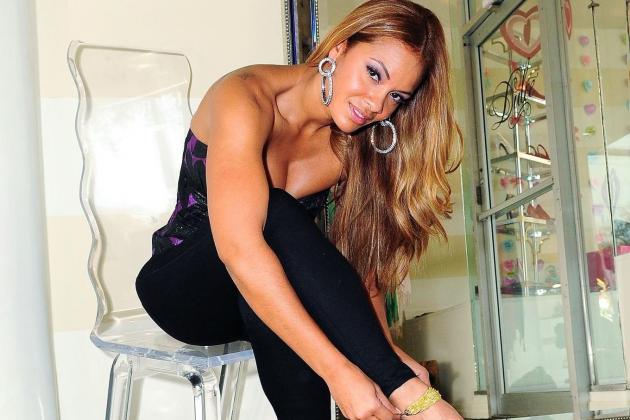 Image via adventq.com
What can I say that hasn't been said about the man we call Ocho Cinco? What more can I possibly add to the story?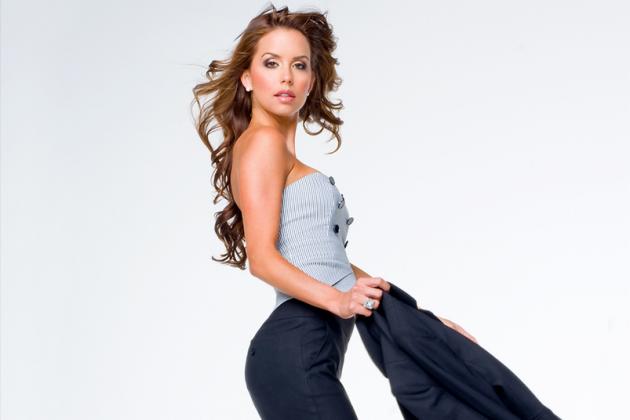 Image via umpbump.com
Not too many times does a WAG become a bigger name than her husband but Diana Roberts has now become the face of the Roberts clan and we are fine with that.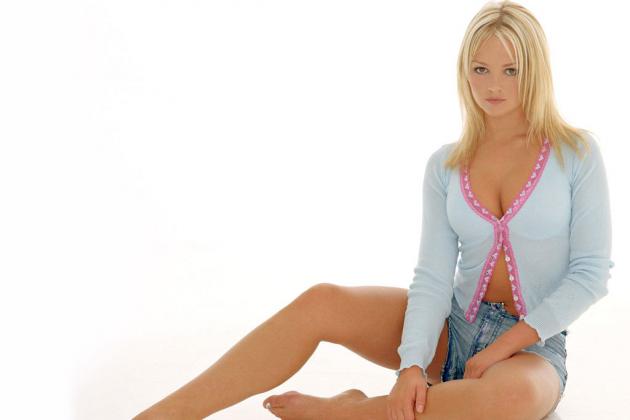 Image via universeactressportal.blogspot.com
Jennifer Ellison is so beautiful grown men have gone to prison because of her. Now that is talent.
Image via fitnessmagazine.com
If you want to find a good girl to be the mother of your children, starting with an NBA cheerleader like Jordan Fish is always a good place to look.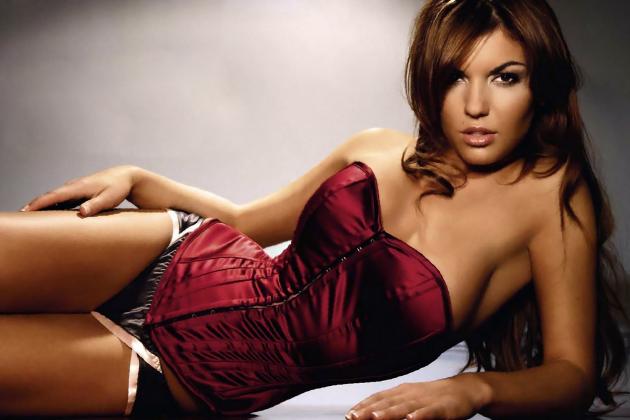 Image via deportes.pulimetro.com.mx
Oksana Wilhelmsson is a Russian/Swedish model turned WAG. Russian and Swedish? Now that is not fair.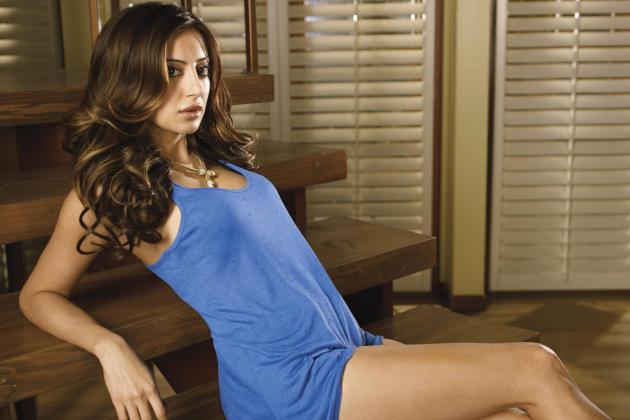 Image via xr.reddit.com
How does Noureen DeWulf consistently get left off WAG lists? Seriously, how?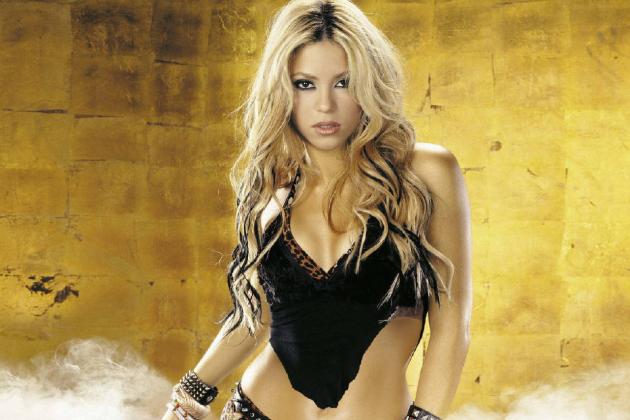 Image via shakirawallpaper.net
Shakira is not a fan favorite in my neck of the woods but that isn't why we are here. It is all about beauty and she has plenty of it.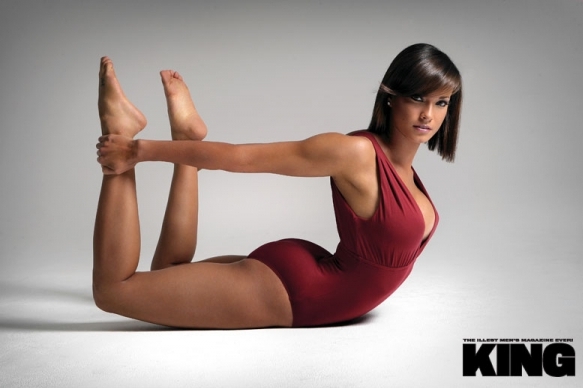 Image via listal.com
It amazes me that Jason Kidd continues to land hometown hotties like Porschla Coleman. He might be able to compete with Derek Jeter's dating resume one day.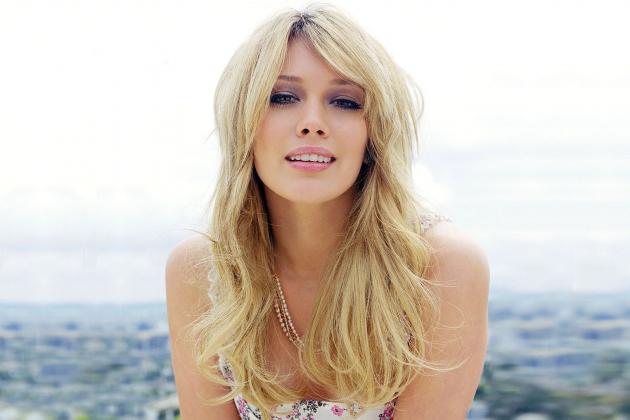 Image via azcelebrities.com
At age 31, Mike Comrie has retired from the NHL. Who can blame him when he has such a smokeshow wife at home?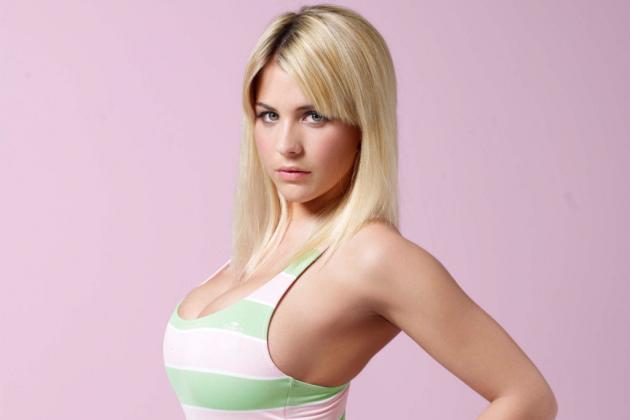 Image via scenicreflections.com
You can't have a list of beautiful WAGs and not include Gemma Atkinson. You just can't.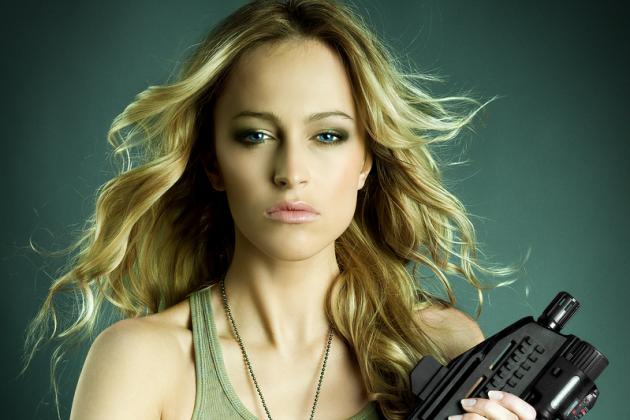 Image via novinky.cz
Look familiar? Renata Langmannova is more than a WAG, she is also a Victoria's Secret model. Does that help?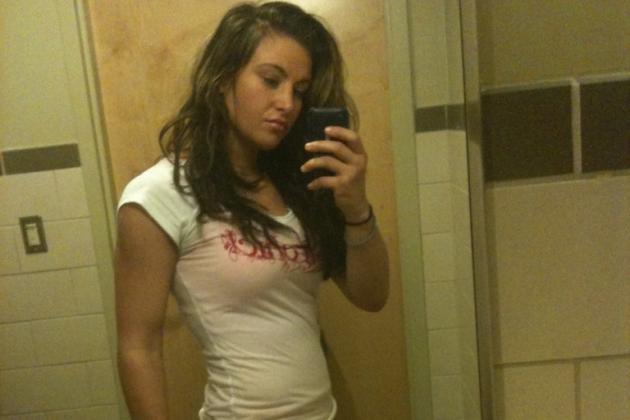 Image via devotedmma.com
I still don't understand why so many people think Miesha Tate isn't attractive. Have they looked at her recently? She is gorgeous.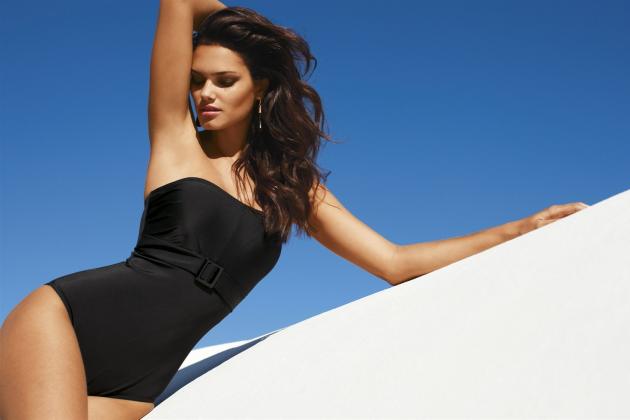 Image via hdwallpapersfor.com
Was Dominique Piek not good enough for CJ Wilson anymore? Is that why he dropped her and moved on to Lisalla Montenegro? Either one is a winner in my book.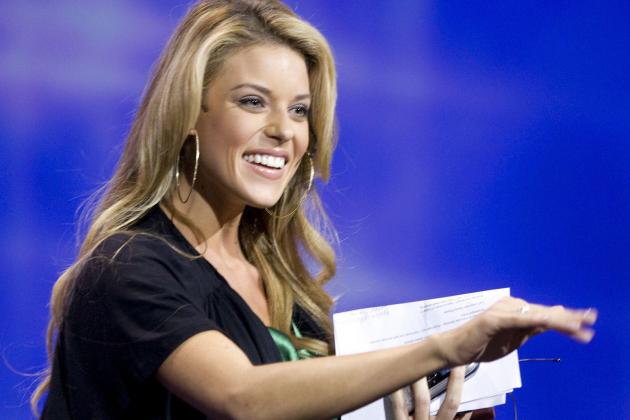 Image via hdwallpapersarena.com
Kyle Boller proves that even the guy sitting on the bench can get the beauty queens.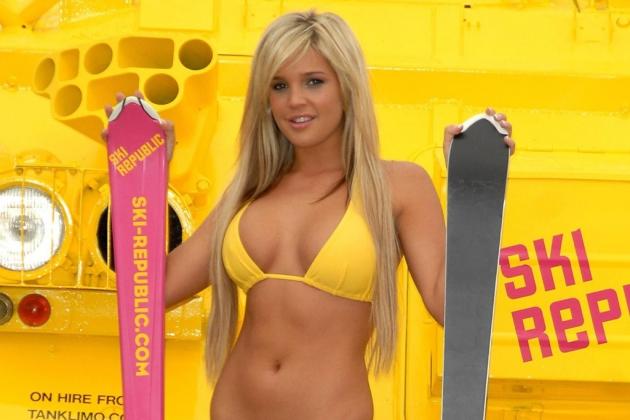 Image via wallpoper.com
You might know Danielle O'Hara better if I wrote her name as Danielle Lloyd, the once bar hopping party girl. She is now a stay at home mother.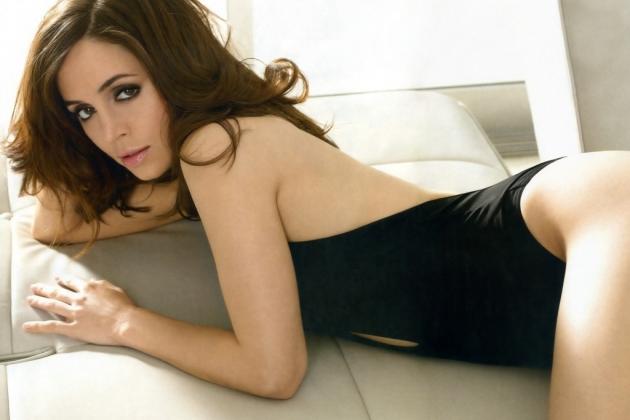 Image via fanpop.com
Who would have thought that Rick Fox and Eliza Dushku's relationship could have lasted this long? But I guess love is love, no matter what age.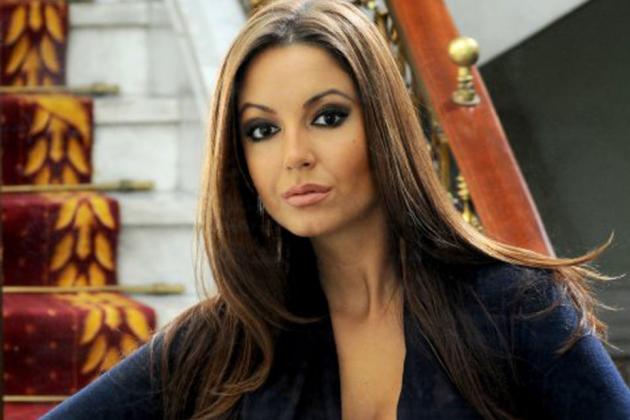 Image via trojka.rs
Outside of the greatness in both their names, the one thing I will always remember about this couple is that tennis players always get the girls.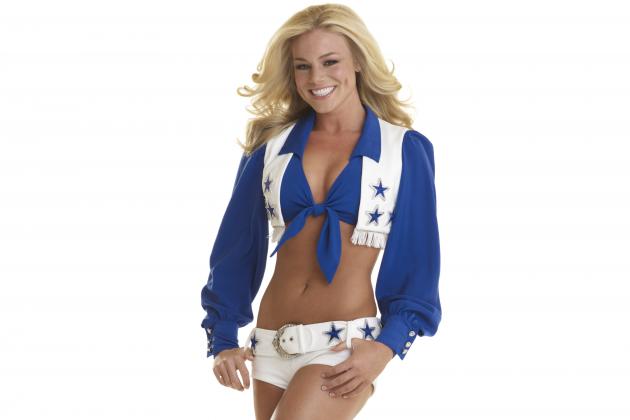 Image via lifestyleandcharity.com
There was a moment last season when we all knew who David Nelson was because of his play on the field. But then we saw his girlfriend and nothing else mattered.
Image via ibtimes.com
Lauren Tannehill won the lottery when she married Ryan Tannehill and then appeared at the NFL Draft this past year. Never has a red dress been so important.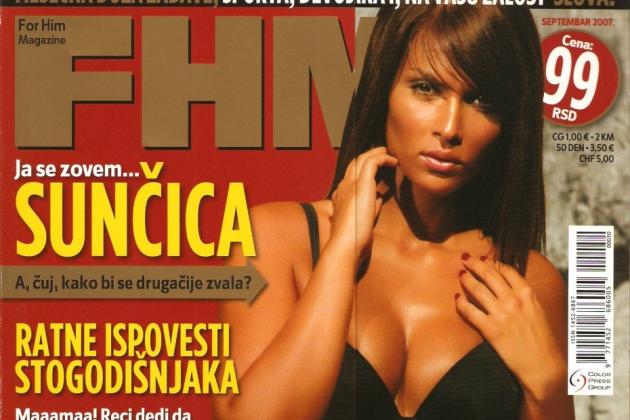 Image via kupindo.com
Can I buy a vowel Pat? Or how about an I? I already have an idea for their first child's name, Issacica.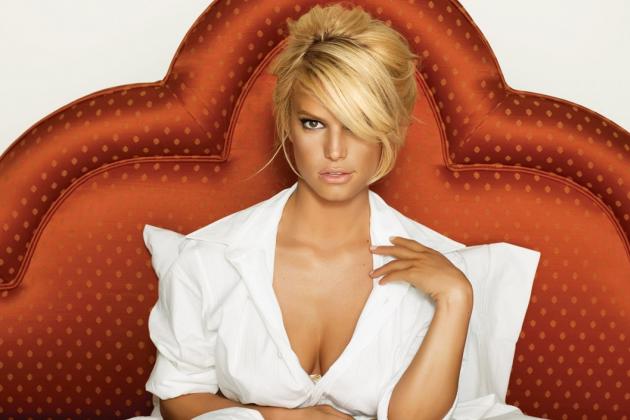 Image via windows7wallpapers.com
Jessica Simpson had a child last year and her popularity grew. Now that she is a mother, it might be time to unveil her new look. Who's with me?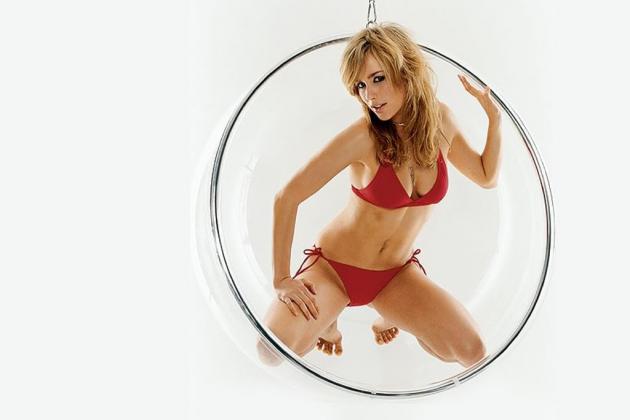 Image via theplace.ru
If the Dutch are from the Netherlands, then the Danish must be from Denmark. How does that make sense?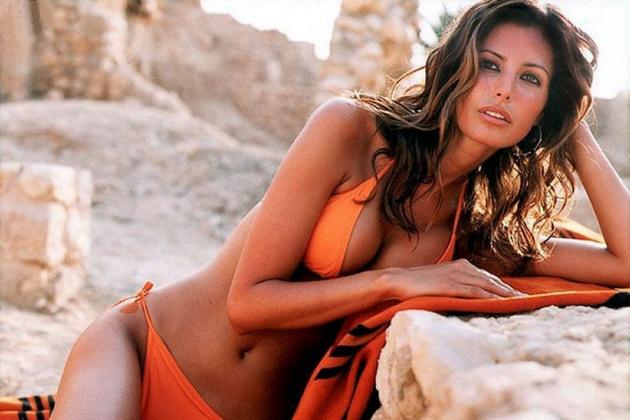 Image via fanpop.com
If Rony Seikaly can land a gorgeous swimsuit model, anyone can. That isn't an opinion, it's a fact buddy.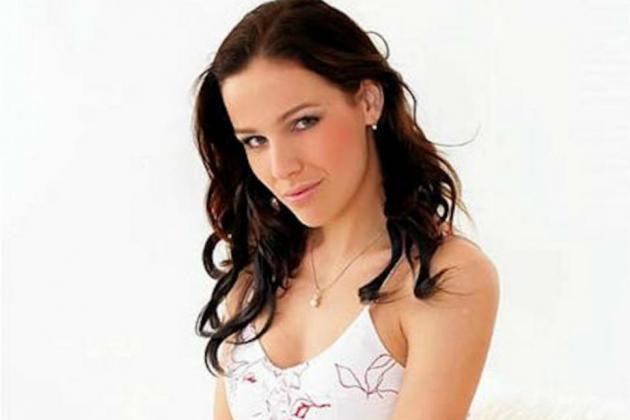 Image via lagaceta.com.ar
Tomas Rosicky is an Arsenal midfielder and Radka Kocurova's boyfriend. I am not sure which is more impressive.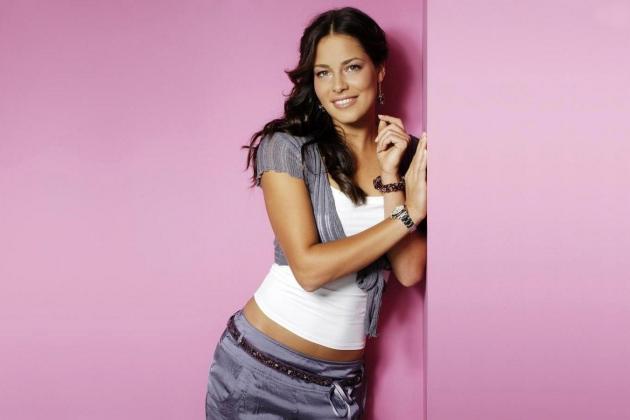 Image via wallpapersus.com
Don't be alarmed, Ana Ivanovic is not still dating Adam Scott. She is as single as a dollar bill in a cheap strip club. So please try and enjoy her while she is still available.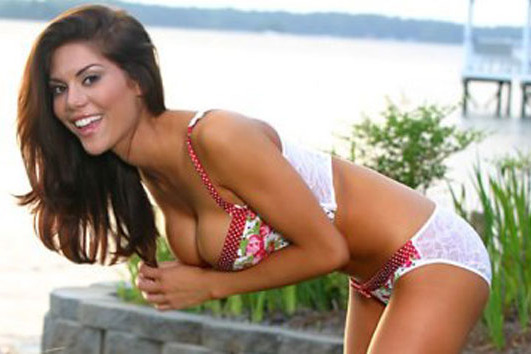 Image via blog.thescore.com
So what if Wes Welker didn't get the contract he wanted for the 2012 season. He is still married to a former Miss Hooters and that is better than a multi-million dollar contract.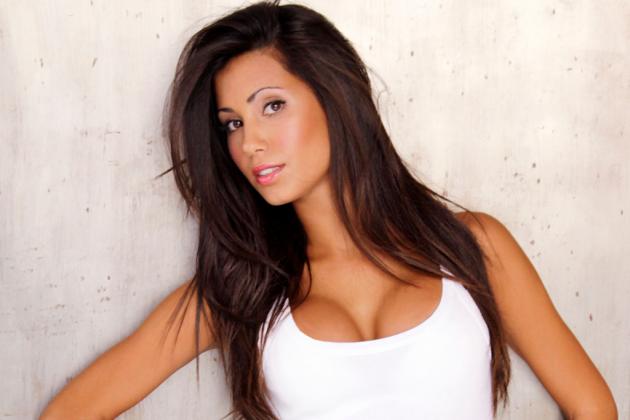 Image via girls-forever-only.blogspot.com
When you are dating a smokebomb like Federica Nargi, the only things you need to worry about involve what shoes to wear to dinner.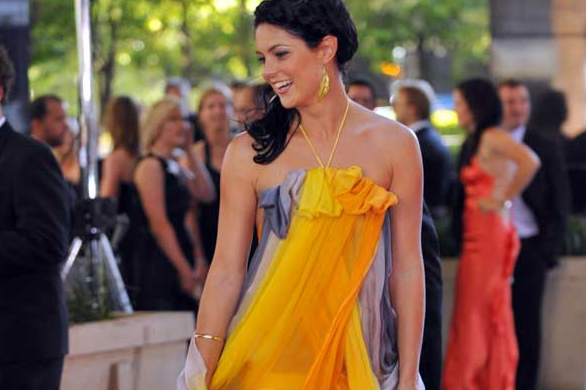 http://images.3aw.com.au/
Sure, Jessica Bratich is a WAG. However, she is also an athlete herself but not just any athlete, she is a karate champion.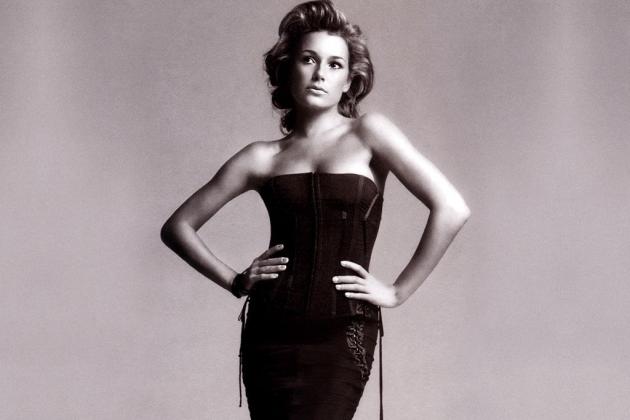 Image via famousbase.com
If the world wanted to vote on which soccer stars had the hottest girlfriends, it is safe to say Gianluigi Buffon would be in the mix.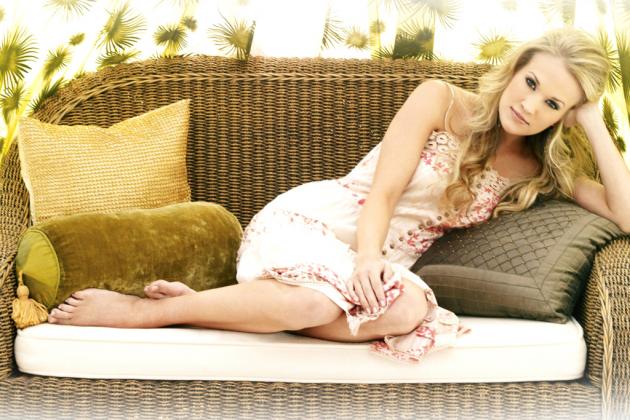 Image via fanpop.com
Who would have thought a beautiful blond haired country singer with legs that won't quit would end up being a WAG and one of the most famous women in the world? Who would have thunk it?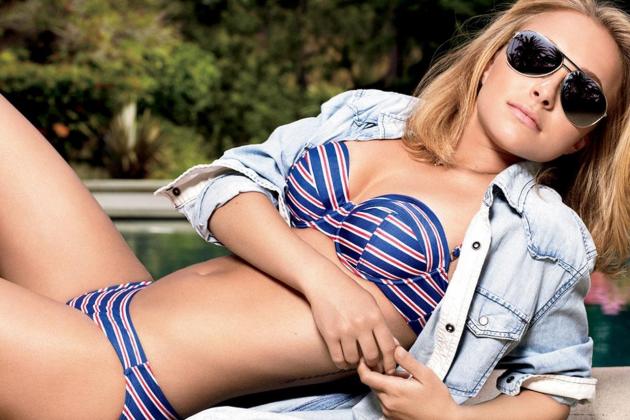 Image via meltedbrain.com
No offense but who is Scotty McKnight outside of a WR for the New York Jets? Seriously, who is he?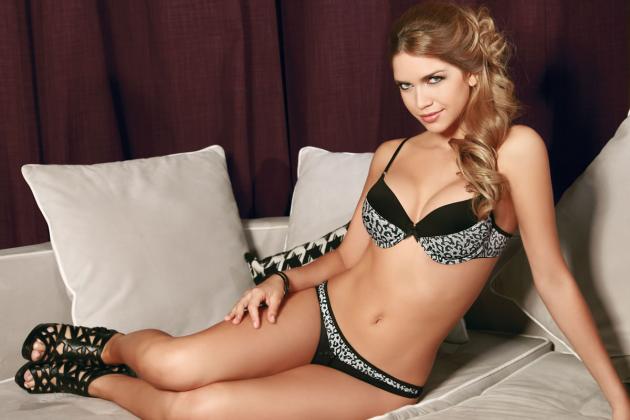 Image via zaira-nara.blogspot.com
If you were searching for an example of what a beautiful woman in Argentina looks like, Zaira Nara is a prime example. She is not only a WAG, she is an Argentine model. My favorite kind of models.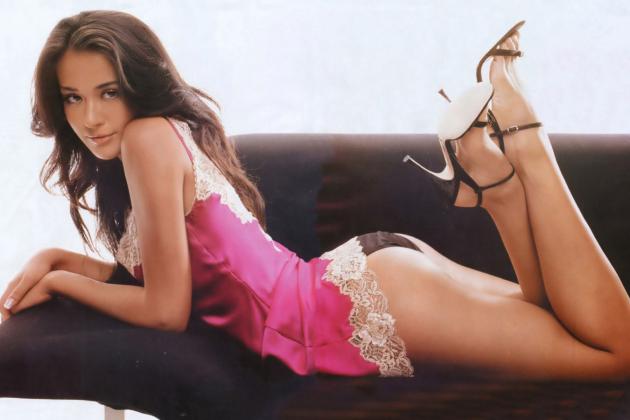 Image via favorite-image.net
Giorgia Palmas is one of those WAGs that we have all seen before but still know little about. And because this isn't class, try and enjoy the sites and not worry about the bio's. Thanks.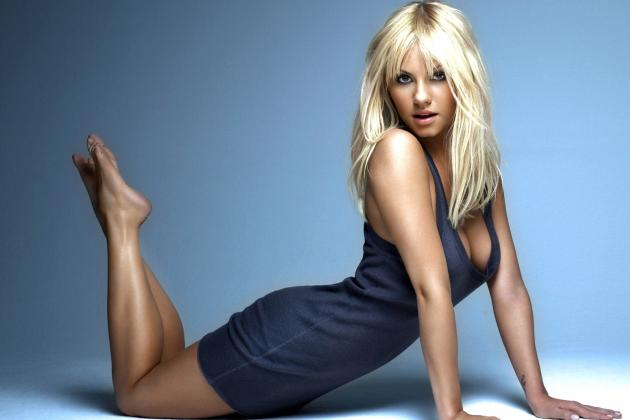 Image via carreck.com
Some might choose Dion Phaneuf, while others will select Sean Avery. It doesn't matter which NHL player you pick as her ex, Elisha has dated many others.
Image via arizonafoothillmagazine.com
Marilyn Monroe passed away 50 years ago and yet she remains one of the sexiest women to ever roam the globe. She is a legendary WAG.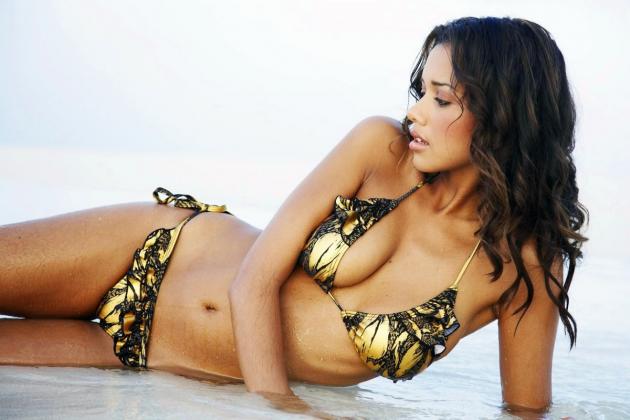 Image via zeusbox.com
Natalie Suliman is a gorgeous fashion model. Kieran Richardson is an English soccer player. Of course they would be together. Women love soccer players.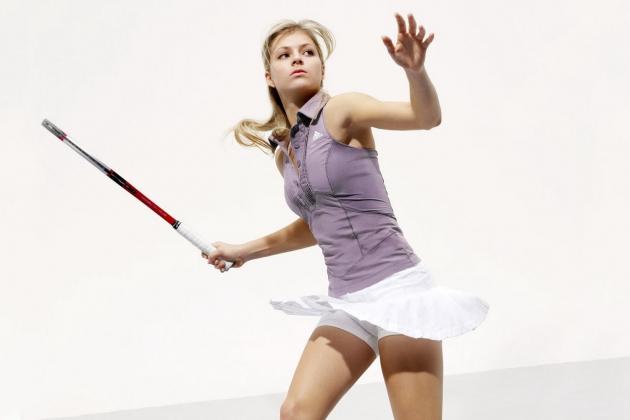 Image via wallpapers.ghidaa.com
If I asked you how Maria Kirilenko finished her 2011 season, would you be able to tell me? What if I asked you about Alex Ovechkin, her new beau?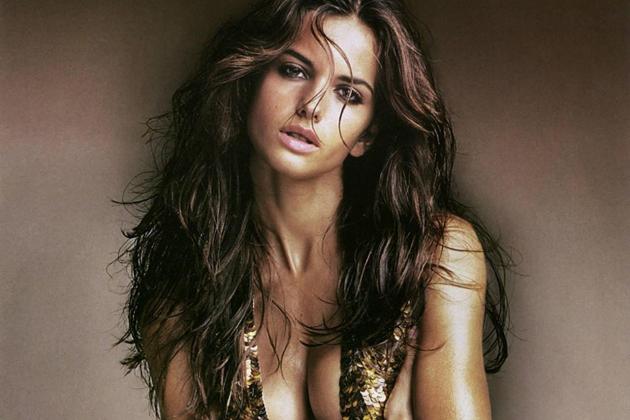 Image via celebs101.com
And the winner for the greatest athlete name in the history of WAGs goes to...
Diniyar Bilyaletdinov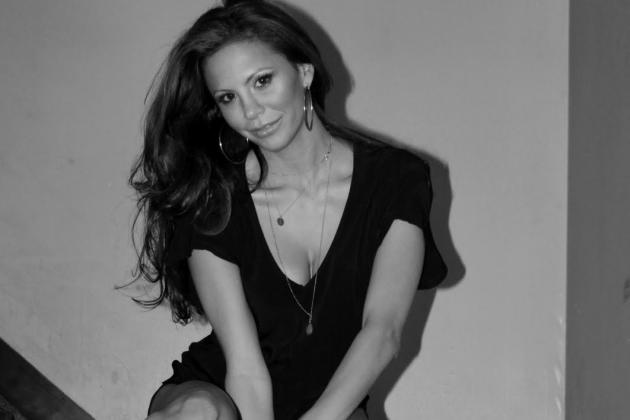 Image via rachelisewedding.blogspot.com
Now that Ryan Anderson is a New Orleans Hornet, I am assuming Gia Allemand will follow him. The odds for me have increased ever so slightly.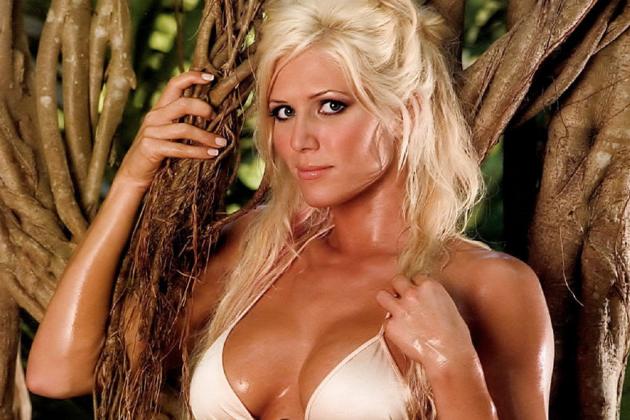 Image via wallpaperextreme.com
As if you didn't already hate the New York Yankees, now Alex Rodriguez has stolen the heart of another Hollywood babe, Torrie Wilson. Some guys have it all.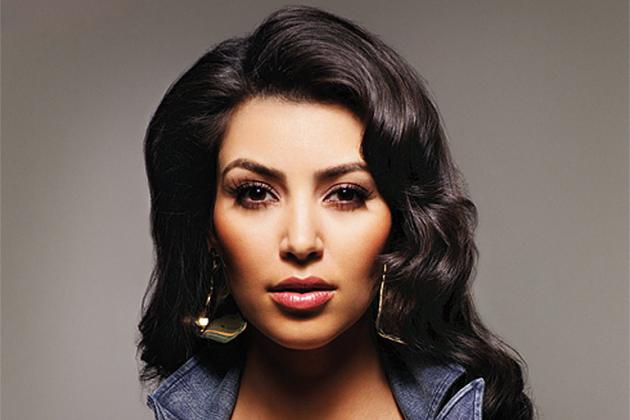 Image via anninhthudo.vn
Kim K. will always be Reggie Bush's woman first. And who says this man doesn't have a type? Let's take a look at the two women that followed Kim.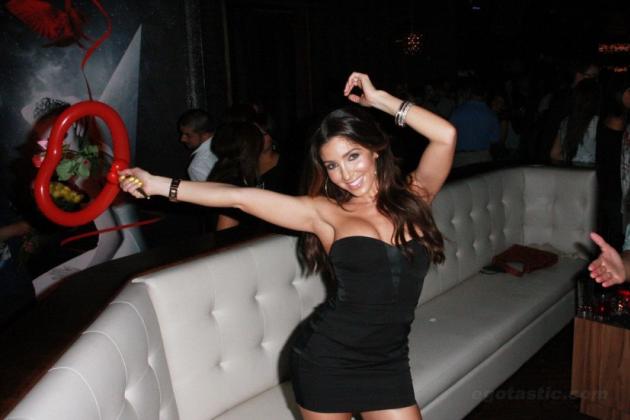 Image via blog.asiantown.net
Nope, that isn't Kim K. That is Reggie's ex-girlfriend, Melissa Molinaro. Are you beginning to see a trend?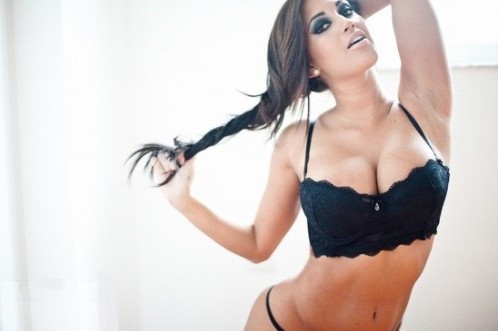 Image via soulassassins.com
How about now? It is quite obvious that Reggie will never be over Kim K.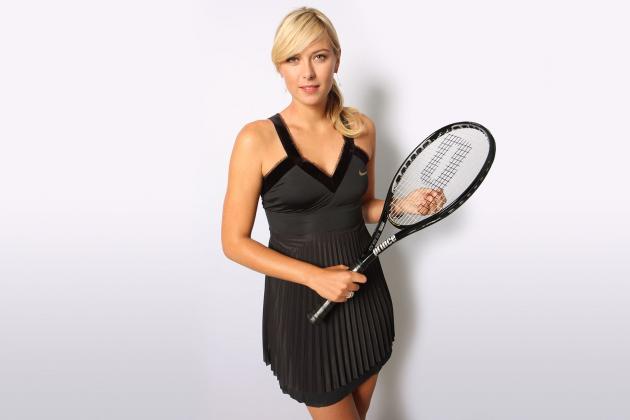 Image via hdw.eweb4.com
Wait, is this old news? Is Maria Sharapova single again? My heart just stopped for a minute.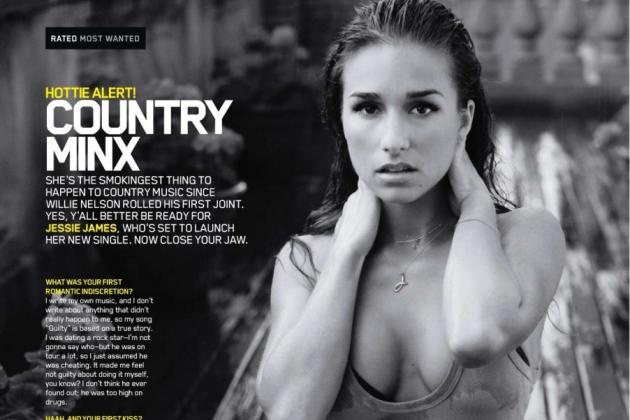 Image via mccurdy.com
If last season was just a teaser for the talents in Denver, then this season should bring them an AFC title with Peyton Manning at the helm. Just some food for thought.
Image via oceandrive.com
After last season's NBA championship, I am thinking that D-Wade doesn't waste another season before asking Gabrielle Union to be his wife. 3-1 says he does it by Christmas.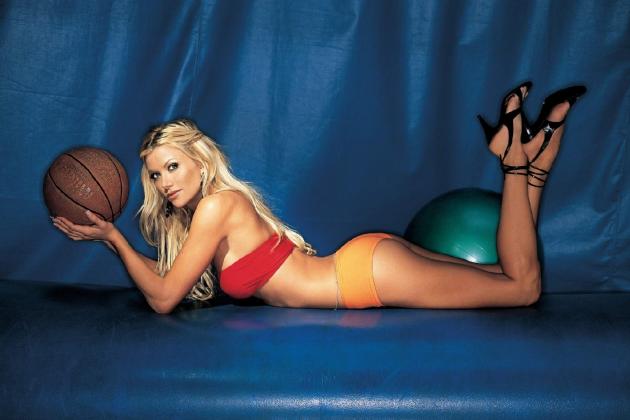 Image via pulsarecard.com
At 42 years of age, Lisa Dergan Podsednik still remains one of the sexiest WAGs alive. And I don't think she will be falling off the charts anytime soon.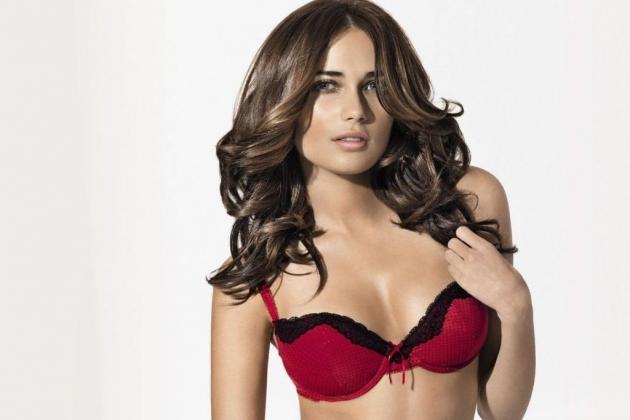 Image via scenicreflections.com
So the Milwaukee Brewers aren't that good without Prince Fielder? Well, duh.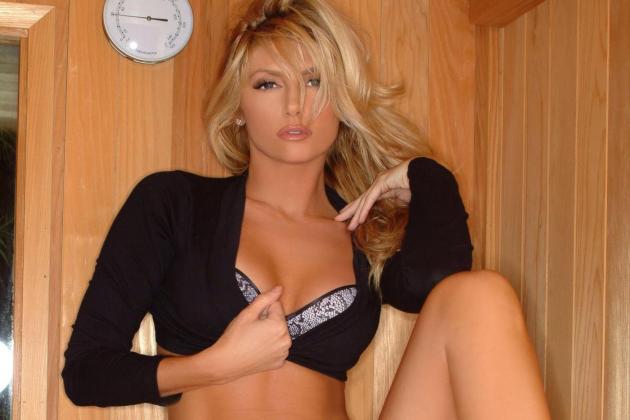 Image via bestcelebwallpapers.com
When Brande Roderick was married to Glenn Cadrez, you knew it had to be love because even I have no idea who that NFL player is.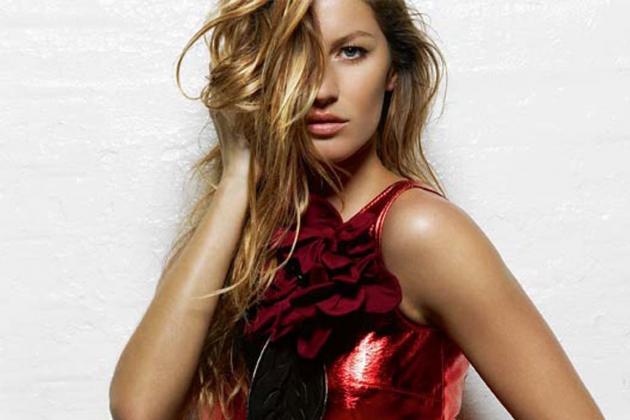 Image via movieplaner.com
Even you have to believe that Tom Brady is the luckiest man alive. I mean, when he wins, he freaking wins.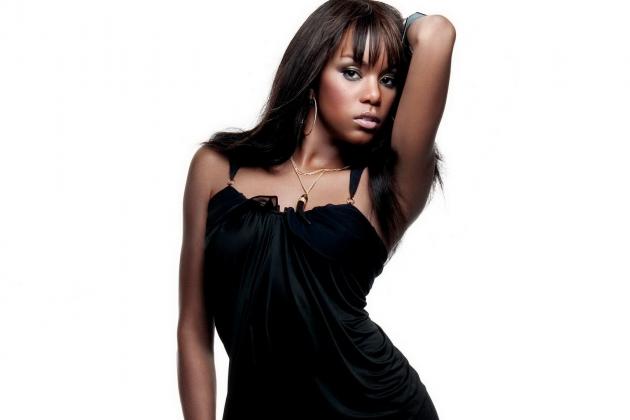 Image via htbackdrops.com
I had no idea Destiny's Child was once a six member group. LeToya Luckett was one of the lesser known members and is the, dare I say it, hottest member. Sorry Beyonce.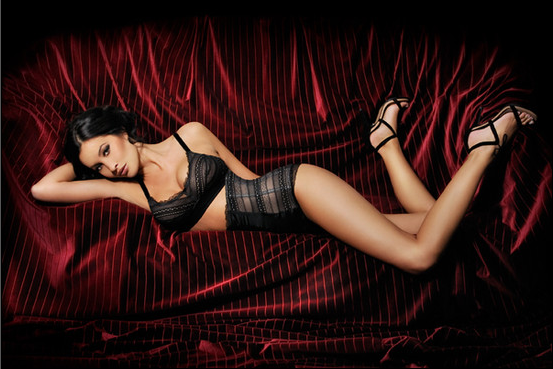 Image via directmatin.fr
How do so many soccer stars land all these pretty women? I honestly choose the wrong line of business. I should have stuck with football.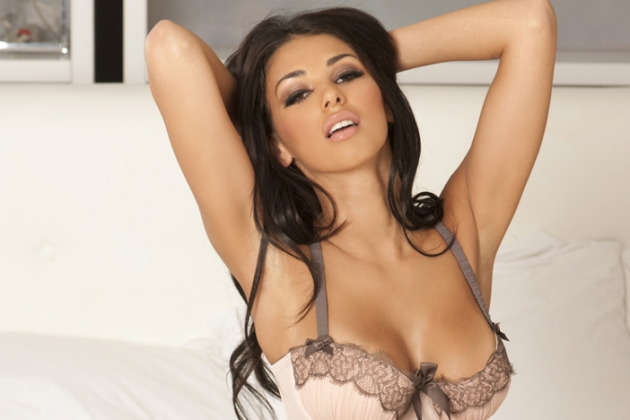 Image via beermugsports.com
Since Blake Griffin got injured during Team USA practice, he missed out on playing in London this year. The good news is that he was able to spend some quality time with his smoking hot woman.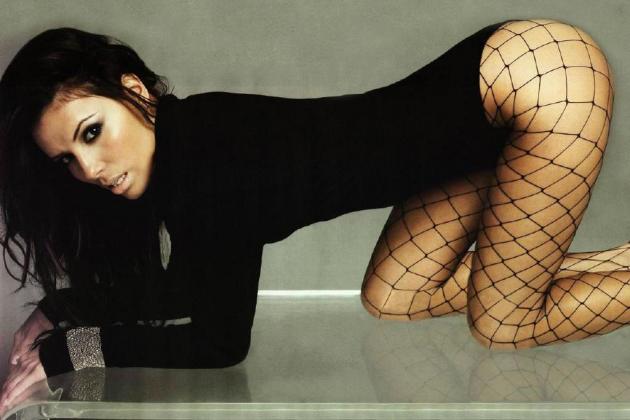 Image via hdwallpapersarena.com
Tony Parker made a huge mistake. Why would you ever cheat on a woman that looks like this? Why?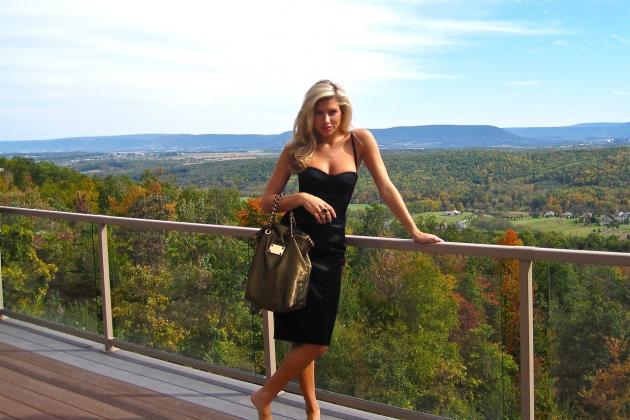 Image via melanie-collins.com
It looks to me that even a scrub athlete can still land a mega hottie like Melanie Collins.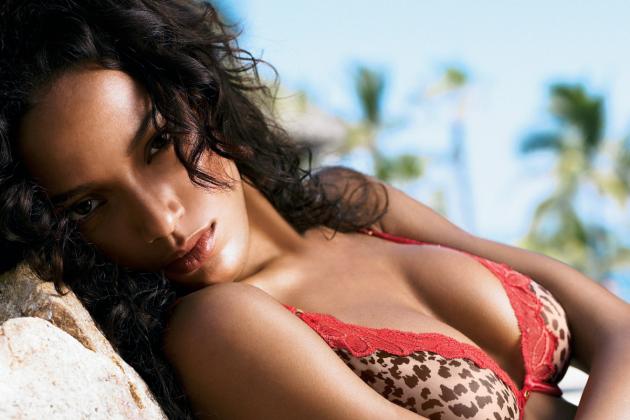 Image via 1900x1200.net
Selita Ebanks and Osi Umenyiora dated once. A long time ago. Now, she is one of the hottest WAGs ever.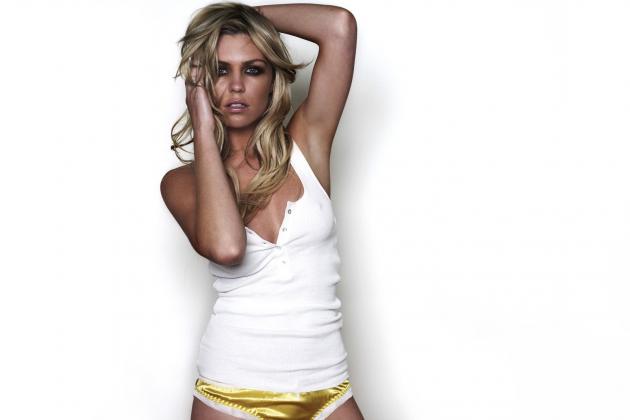 Image via wallpapers10.net
It is no secret, I do not like Peter Crouch. He has it all and yet somehow finds ways to screw it up. Time and time again.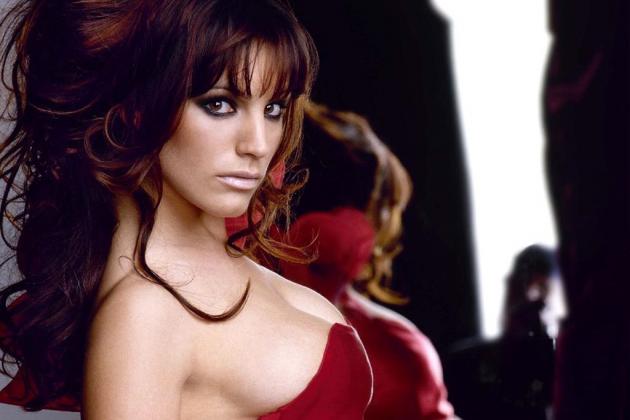 Image via wallpaperextreme.com
You might not know who Kelly Brook is because you don't follow British babes but maybe you should. Her accent alone is a heartbreaker.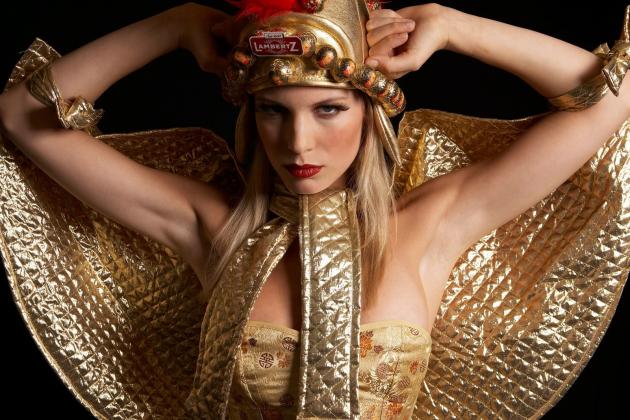 Image via wallpaperstag.net
Bastian Schweinsteiger knows a thing or two about winning. He wins on and off the field. Everyday.
Image via mynexthdwallpapers.com
The marriage only lasted about three minutes but it was long enough to allow me a chance to include Carmen Electra in my lists of hottest WAGs. Score!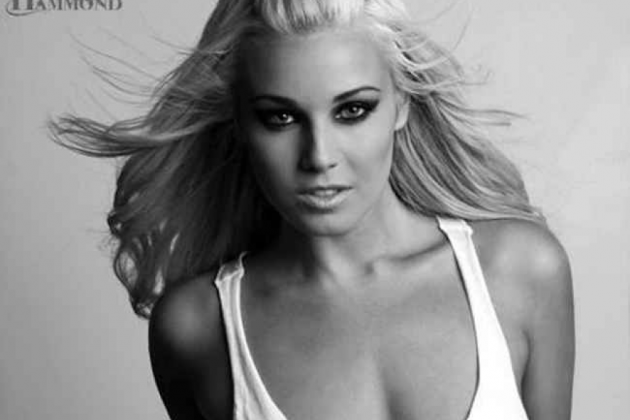 Image via bbththanh.bang.vn
No one knows for certain if Ciara Price and Tyler Seguin are dating and I am not sure why he won't come out and say it already. I wouldn't keep her a secret if I was him.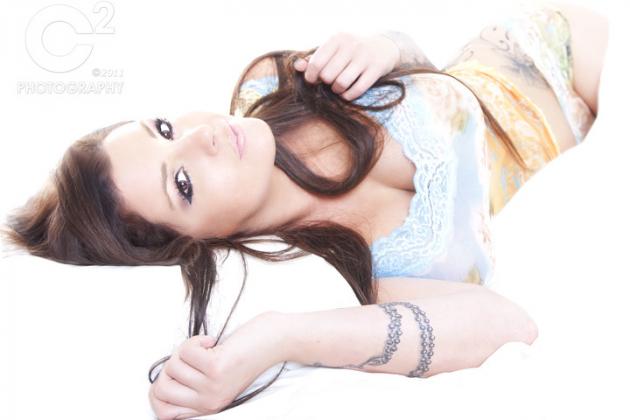 Image via modelmayhem.com
The winner of the most underrated Twitter account ever goes to...Dallas Latos. Seriously, you should follow her, you won't be sorry.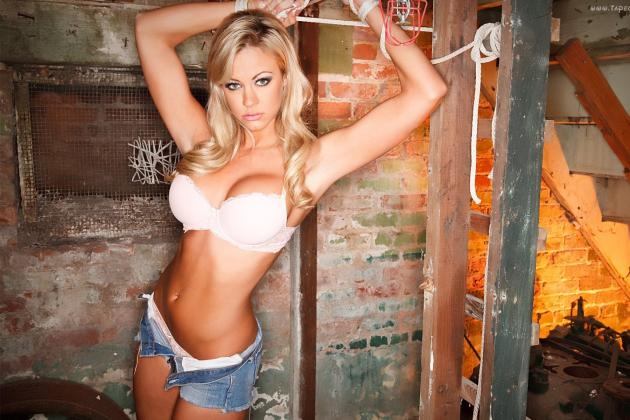 Image via sternfannetwork.com
What can I say about Landry Fields? The guy has a degree from Stanford and a multi-million dollar NBA contract to go with a beautiful girlfriend, Elaine Alden. #winning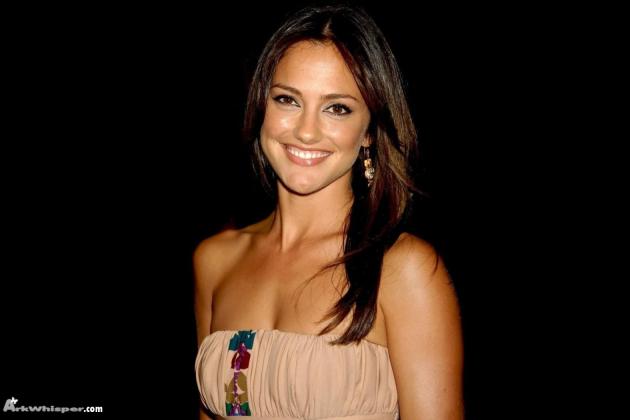 Image via arkwhisper.com
There will come a day when Derek Jeter will realize he should find himself a good girl and settle down. Minka Kelly just might end up being that woman.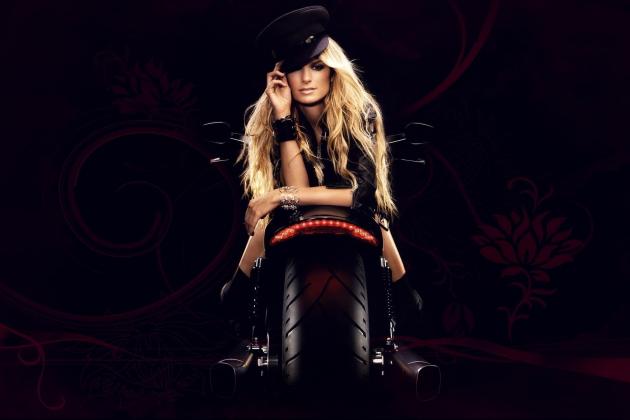 Image via goodfon.com
Marisa Miller is a permanent WAG. She is married and has a child to a non-athlete but she is so beautiful she will always be known around here as a WAG. Any questions?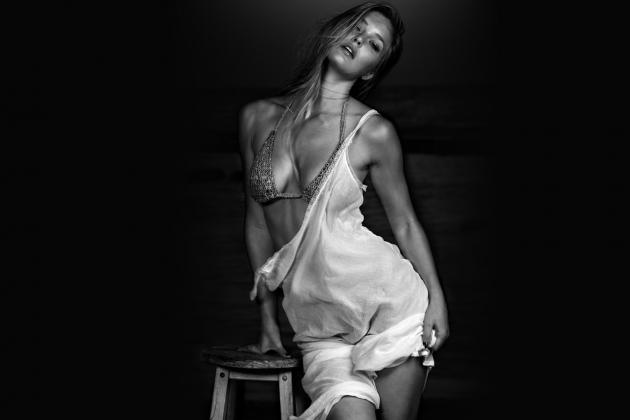 Image via good-wallpapers.com
Shaun White's life is so awesome, he should have his own reality show. This man proves that anyone can win, all they have to do is work hard.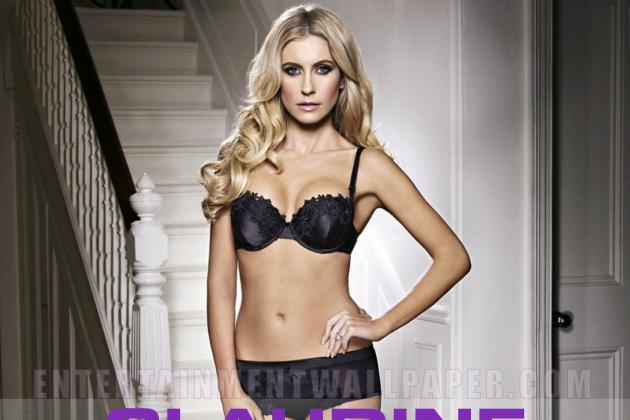 Image via entertainmentwallpaper.com
Now that Robbie Keane plays in the States, it is only a matter of time before FHM or Maxim gets a hold of Claudine for a WAG spread that will make your jaw drop.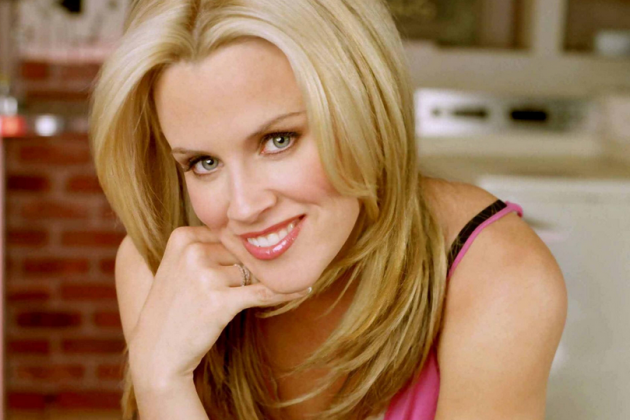 fanpop.com
I was going to write about how awesome Brian Urlacher's life must be but he somehow couldn't hang on to Jenny McCarthy. Oh well, maybe next time.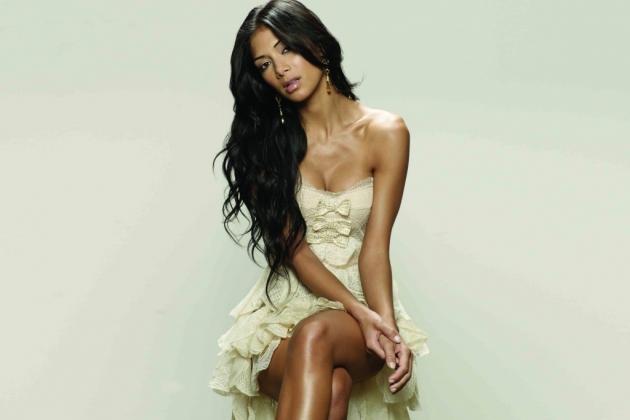 Image via fanpop.com
Crush Alert!
I have been crazy about Nicole Scherzinger since the music video Buttons. And if you remember it, you would have been too.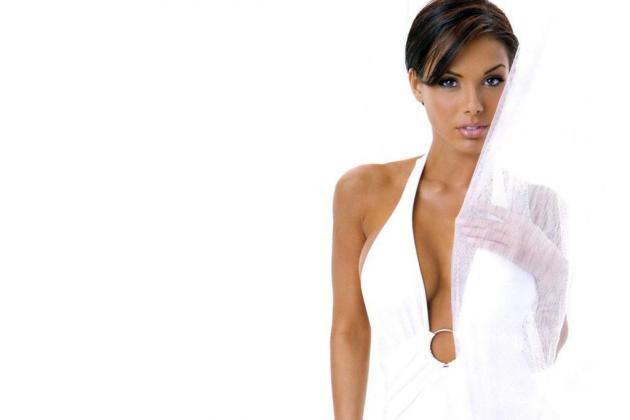 Image via ftv-fashion-model.blogspot.com
If Jeff Garcia isn't proof that it doesn't matter what you look like, if you are an NFL QB you will get the ladies, then I don't know what could be.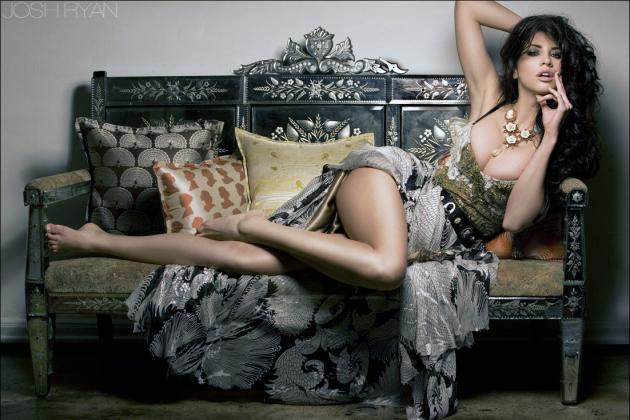 Image via pulsarmedia.eu
And you thought Porschla Coleman was the hottest thing Jason Kidd has ever attached himself to. You were way wrong bucko.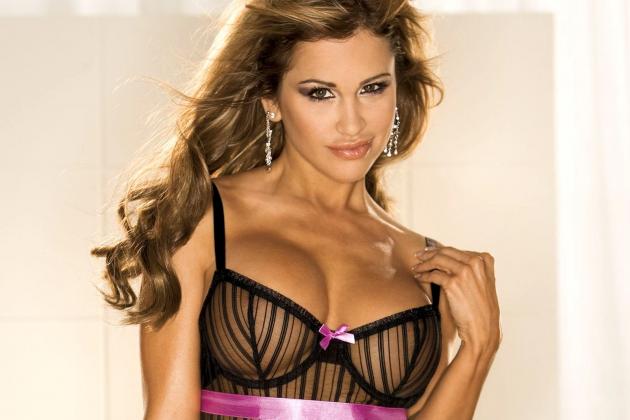 Image via gdefon.ru
A lot of people are complaining that football is too dangerous. If it gets me to the NFL and lets me date women like Jennifer Walcott, I will take a hit in the head.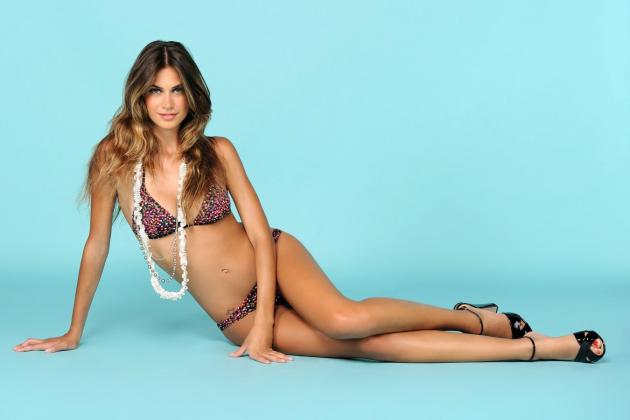 Image via 1zoom.net
I usually stay away from favorites but I just can't help myself when it comes to Melissa Satta. I will admit that she is one of my all time favorite WAGs.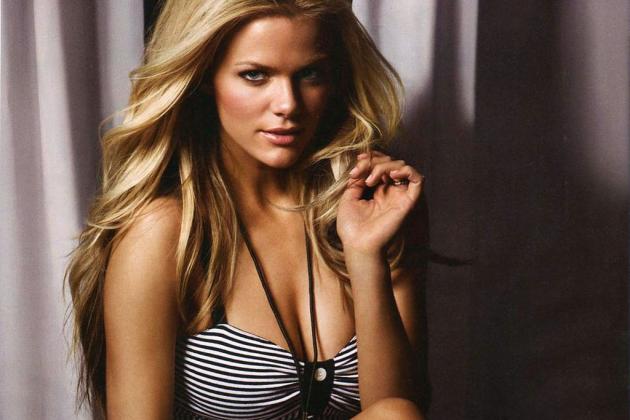 Image via wallpaper.celebritypc.com
We may not be watching Brooklyn Decker from courtside soon if Andy Roddick retires. But at least we will be able to enjoy her modeling pics. Those are so much better.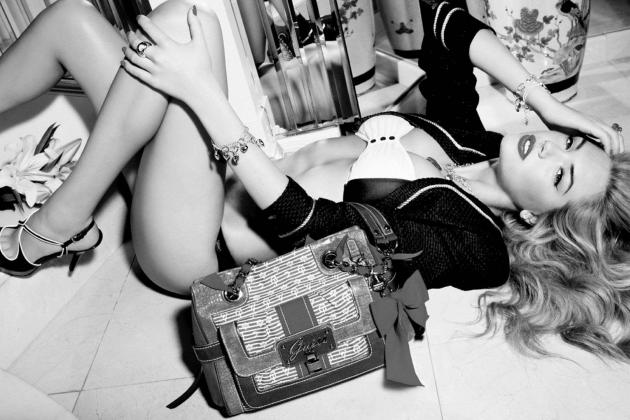 Image via hd-desktop.net
Justin Verlander is the definition of a winner. Now he is dating Kate Upton and the only word I can come up with is Godly.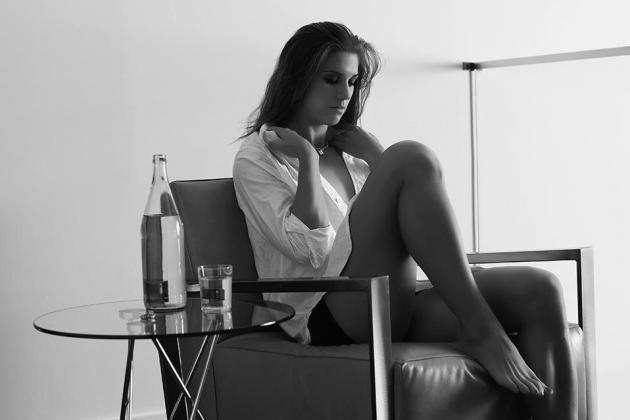 Image via 3bp.blogspot.com
Alex Morgan had the greatest year of any female athlete in sports. Now I find out she is a WAG. Now I am having a great year too.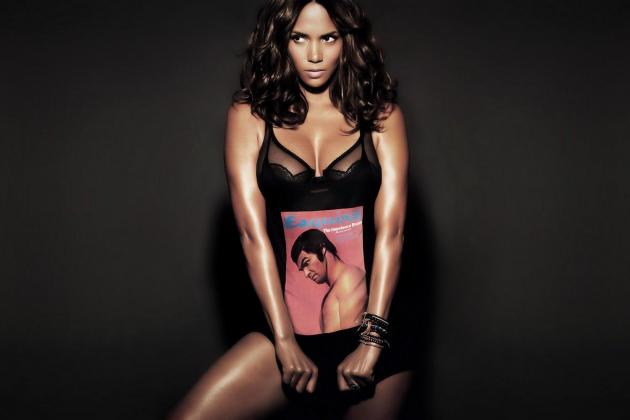 Image via wookmark.com
Halle Berry is back. She hasn't dated an athlete in years but that doesn't matter right now. Right now, being able to look at Halle Berry is all that matters.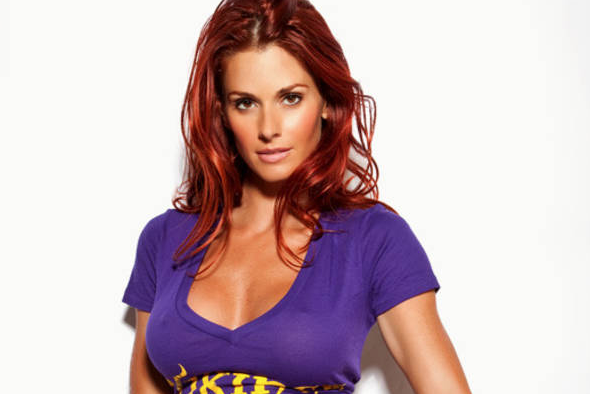 allvoices.com
I am upset because I did think I had a chance with Jaime Edmondson. It was a longshot, but I still believed I had a chance. Oh well, maybe next time.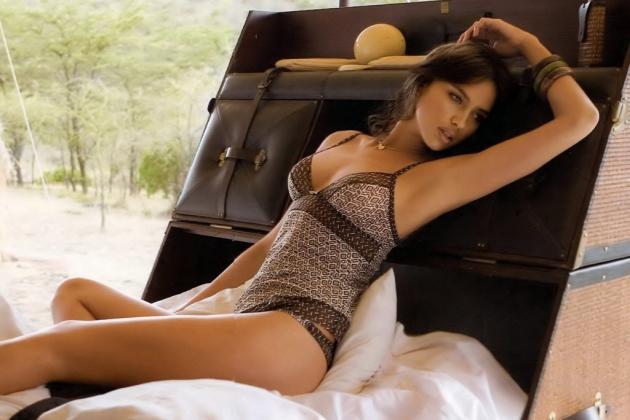 Image via typesofyoga1.wordpress.com
Who would have imagined a woman being able to tame Cristiano Ronaldo? I am not sure what Irina Shayk is doing but it is working.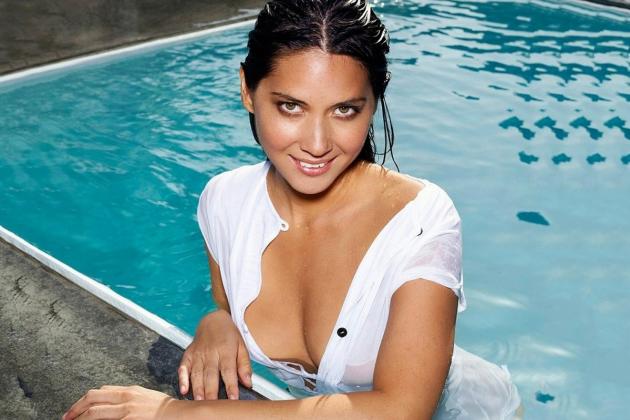 Image via freecodesource.com
Although the relationship only lasted a short while, Brad Richards has made me a happy man for bringing Olivia Munn into our world of WAGs and athletes.
Image via wallpaper-celebrity.com
Adriana Lima will forever be my number one choice as hottest WAG. Forever.