UFC 152: Jon Jones vs. Vitor Belfort by the Numbers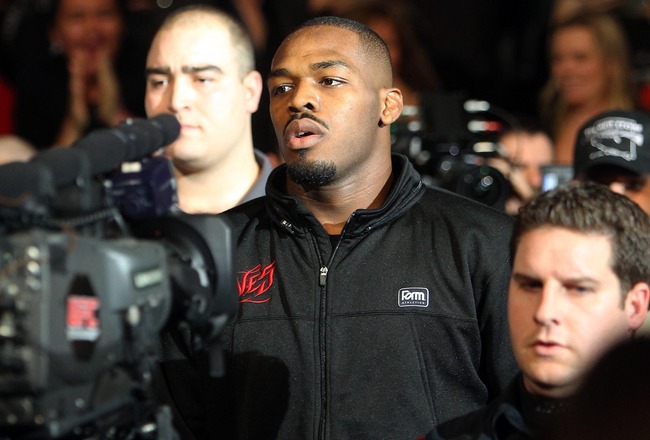 Tom Szczerbowski-US PRESSWIRE
It may not be the fight MMA fans want, but it is the fight that they're going to get.
On September 22 Jon Jones will put his UFC light heavyweight crown on the line against Vitor Belfort in the main event of UFC 152.
In preparation for that bout—Jones' fourth defense of the title strap—I've put together some numbers for you to chew on.
7.5 years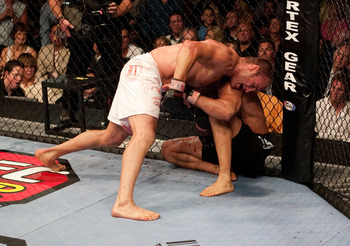 Josh Hedges/Zuffa LLC via Getty Images
The last time Vitor Belfort fought at 205 pounds in the UFC was in February 2005, when he lost a split decision to Tito Ortiz.
He fought at light heavyweight after that, but it was outside the UFC. Other than bouts against Dan Henderson and Alistair Overeem, both of which Belfort lost, his level of competition was not the highest.

Jumping up to 205 pounds in order to face arguably the best fighter in the game today is an interesting proposition for Belfort.
Nine
Nine: Jon Jones' age when Vitor Belfort made his professional MMA debut.
Belfort started his career in 1996, knocking out Jon Hess at SuperBrawl 2 in 12 seconds. Actually, the fight was stopped at the 12 second mark, but Hess was out well before the fight was waved off.

Jones had turned nine a few months before that October 1996 win and was still nearly 12 years away from making his professional MMA debut.
11 to 5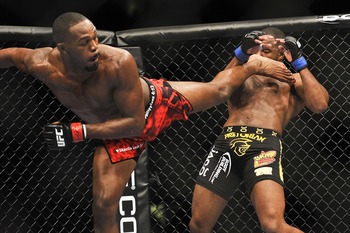 Paul Abell-US PRESSWIRE
The difference in the number of fights they have had since Jones burst onto the UFC scene in August 2008 is 11 to five.
Jones has fought 11 times in the UFC and his last four bouts have all been against standing or former UFC champions.

Belfort has fought five times since August 2008, facing one current champion, Anderson Silva and one former champion, Rich Franklin. Silva used a front kick to knock Belfort out in the first round, while Belfort TKOd Franklin.

Belfort has the edge in experience and that's nice, but is experience a substitute for going up against top-level competition every few months for the past two to three years?
106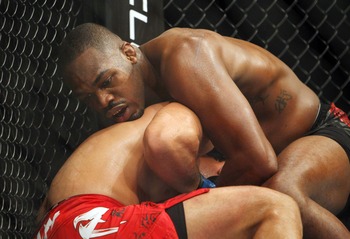 Tom Szczerbowski-US PRESSWIRE
Since debuting with the UFC in August 2008, Jon Jones has spent a total of 119:45 inside the Octagon, going the distance once in a five-round title fight and twice in non-title fights.

Using the same cut-off date for Belfort, we see that he has accumulated a total fighting time of only 13:45, never once leaving the first round.

That's a whopping difference of 106 minutes of fight time and that leads one to worry about the of Belfort's cardio, if this one goes anywhere past the first round.
The FightMetric Numbers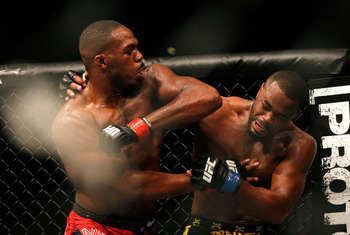 Kevin C. Cox/Getty Images
If one were to glance at the numbers compiled by FightMetric in their preview of the Jon Jones versus Vitor Belfort fight they would see that Belfort has the advantage in two categories: more fights and shorter average fight time.

Jones has the advantage in every other category:

Strikes Landed Per Minute: 3.9 vs. 1.39
Striking Accuracy: 51percent vs. 48 percent
Strikes Absorbed Per Minute: 1.5 vs. 1.96
Defense: 68 percent vs. 54 percent
Takedown Average Per 15 Minutes: 2.76 vs. 1.48
Takedown Accuracy: 63 percent vs. 60 percent
Takedown Defense: 100 percent vs. 50 percent
Submission Average Per 15 Minutes: .88 vs. .79

If you're wondering why the odds are so stacked against Belfort, that's why.
480,000 - 720,000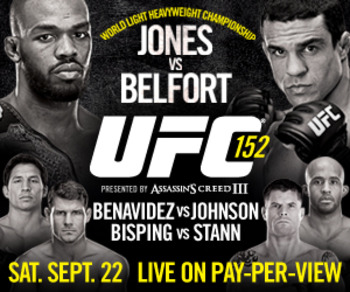 Since capturing the UFC light heavyweight title Jones has headlined four pay-per-view cards.
The buys on those cards, according to the MMAPayout.com Blue Book range from a low of 480,000 for his fight against Lyoto Machida to a high of 720,000 for his bout against Rashad Evans.

When speaking about a potential rematch with Lyoto Machida, Jones told ESPN that he was not really interested in that fight because, "He was my lowest pay-per-view draw of last year. No one wants to see me fight Lyoto Machida. I don't want to fight Lyoto again. Lyoto is high-risk and low-reward."

One has to wonder how many buys UFC 152 will garner. The main event between Jones and Belfort has a strong supporting cast including the flyweight title bout and Michael Bisping vs. Brian Stann, but is that enough to move the needle over the 500,000 buy mark?
Seven
Seven: the number of fights that Jon Jones had in 2008, which was his debut year as a professional mixed martial artist.

All seven of those fights came between April and August, with the shortest time between two fights being six days.

Only one of those fights went the distance. Jones' August 9, 2008 bout against Andre Gusmao, which was a fight Jones took on two weeks' notice. Jones would take home the unanimous decision victory in that fight.
$225,000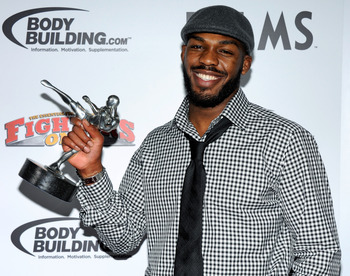 Ethan Miller/Getty Images
$225 000: the amount of "Fight Night" bonuses Jon Jones won in 2011.
Jones had one of the best years in MMA history in 2011, running up a record of 4-0 by dispatching Ryan Bader, Mauricio Rua, Quinton Jackson and Lyoto Machida with authority.

In addition, his 2011 run saw him take home the 2011 "Fighter of the Year" award at the 2011 World MMA Awards.
Zero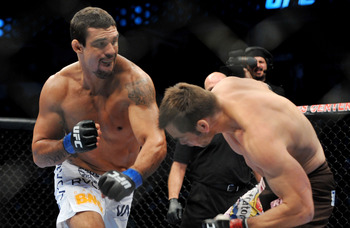 Jon Kopaloff/Getty Images
Zero is the number of takedowns UFC opponents have been able to land on Jon Jones.

Zero is the number of fighters still fighting in the UFC that were on the UFC 12 card when Vitor Belfort debuted with the promotion.

Zero is also the number of championship rounds that Belfort has fought in during his UFC career.
90 Percent
Scott Cunningham/Getty Images
If you translate the odds on Jon Jones (-925) into a percentage, you will find that he is a 90 percent favorite to defeat Vitor Belfort in the main event at UFC 152.

One of the last times the odds were stacked so far in a UFC champion's favor was UFC 69 when welterweight champion Georges St-Pierre was a -1100 favorite over Matt Serra, a fight that Serra won by first round TKO.
It should be noted that the odds in the fight meant next to nothing as Serra upset St-Pierre and took the UFC welterweight title by first round TKO.
Keep Reading