Fantasy Baseball: 10 Players on Losing Teams Who Will Stop Caring in September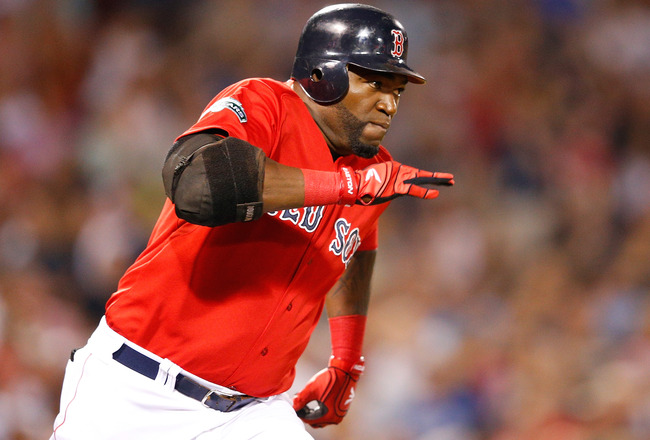 Jim Rogash/Getty Images
Every fantasy league has that guy. Things roll around to September and his team stinks. He's far out of first place and absolutely gives up.
Well, the MLB has those same kind of personalities.
Of course in baseball it's not always about pure team performance. It can be about injuries, team loyalty or lazy personalities.
Here's a look at 10 guys who could possibly give up down the stretch, making their fantasy value moot.
David Ortiz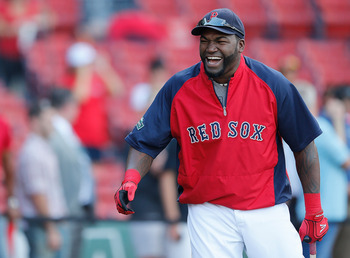 Jim Rogash/Getty Images
Here's our first of many instances where a player is more likely to give up over injury than personality.
I would never expect David Ortiz to be a sore loser who would stop playing hard down the stretch. That said, he's a free agent this winter, he's tired of the Boston media circus and he's riding his second DL stint due to a nagging Achilles injury.
Big Papi is a guy who wants to get healthy. If that's the case I wouldn't be surprised if he sat out the remainder of the season.
Most of the Blue Jays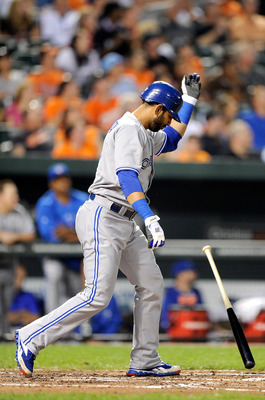 Greg Fiume/Getty Images
Closer Sergio Santos was out for the season from the get-go. Brett Lawrie has been dealing with a nagging oblique for some time now. Colby Rasmus has been banged up. Slugger Jose Bautista is officially out for the season.
If you play for Toronto you're either hurt, having a bad season or Edwin Encarnacion. Unless you're No. 3 on that list, you're probably not putting much effort into the final stretch.
Joe Mauer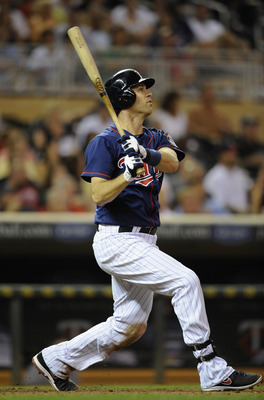 Hannah Foslien/Getty Images
Joe Mauer, a catcher, is a player whose team is so far out of first place he can stand to take some extra days off for rest. He was also recently put on waivers, meaning he may find himself suddenly feeling betrayed by the Twins.
While Mauer has never had a slacker attitude, something tells me we might see him start to lax down the stretch here.
Roy Halladay
Rich Schultz/Getty Images
Roy Halladay is not having his normal stud season, a lot of which has to do with injuries.
With the Phillies having a disappointing season, the right-hander has no reason to play hard down the stretch.
At 35, it wouldn't surprise me if Doc skipped his last few starts of the season to get healthy and focused on 2013.
Hanley Ramirez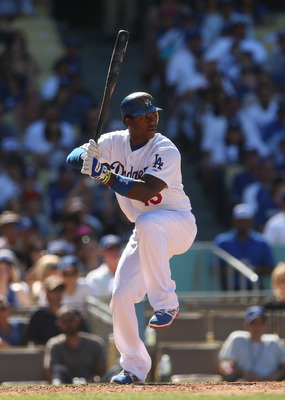 Stephen Dunn/Getty Images
We've seen Han-Ram lack effort before. I thought going to L.A. would revive his game since he would finally be playing for a contender.
However, the Dodgers are four games back and slowly slipping. Despite their amassed talent, they just can't take that next step.
If the team continues to slip, expect the old Ramirez to rear his head.
Troy Tulowitzki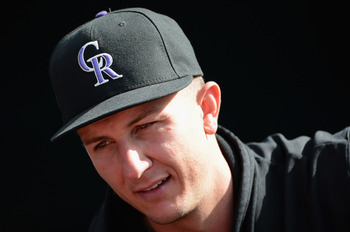 Doug Pensinger/Getty Images
Tulo hasn't seen major league pitches since the end of May, due to a groin injury/surgery.
While the Rox shortstop has started some rehab games, it may be some time before we see him back. He's one of Colorado's most important—and highly paid—players. They aren't taking any chances.
While I'm sure he'll return before the end of the season, who knows in what capacity and at what level of performance?
Ubaldo Jimenez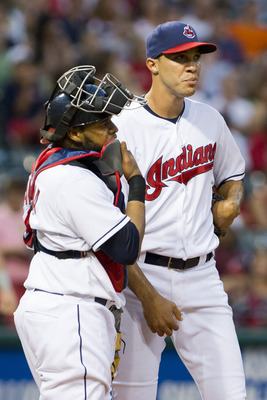 Jason Miller/Getty Images
Ubaldo Jimenez is a man with nothing to lose.
He's playing for a team far out of a playoff spot, while making pretty good cash. His stats are mediocre with no signs of a turnaround.
At this point everyone expects Jimenez to struggle and I just don't think he cares.
Justin Upton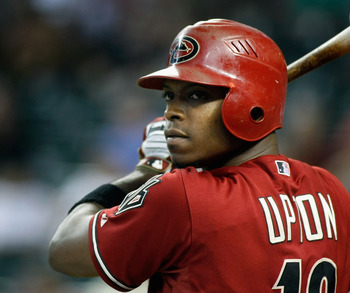 Ralph Freso/Getty Images
After a stellar 2011, Justin Upton is once again disappointing fantasy owners. His .767 OPS Is the worst of his career since becoming a regular in 2008.
Chances are he fails to reach either 20 home runs or 20 stolen bases.
While Upton is young and overflowing with talent, the D-Backs are slipping in the pennant race. If Justin is anything like brother B.J., don't expect much effort down the stretch.
Marlins Pitching Staff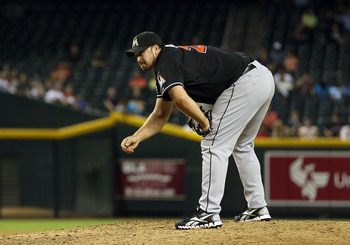 Christian Petersen/Getty Images
Anibal Sanchez is gone. Heath Bell could be the closer, but stinks. Josh Johnson is up and down. Victor Zambrano is, well, Victor Zambrano.
There's still some talent here, but with the Marlins such a disappointment in 2012 there's no reason to try anymore.
Any Astro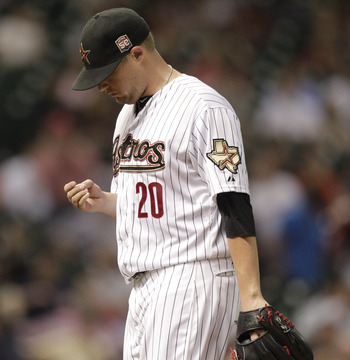 Bob Levey/Getty Images
Enough said, right?
Believe it or not, the Astros have found a way to blow up their shell of a team. So now, they're the shell of a shell. Did I mention they're over 20 games out of first place?
Don't expect much effort here in September. Even Jose Altuve—zero home runs, .712 OPS in the second half—is starting to slip.
Keep Reading