10 MLB Call-Ups Who Will Play Major Roles in September Pennant Races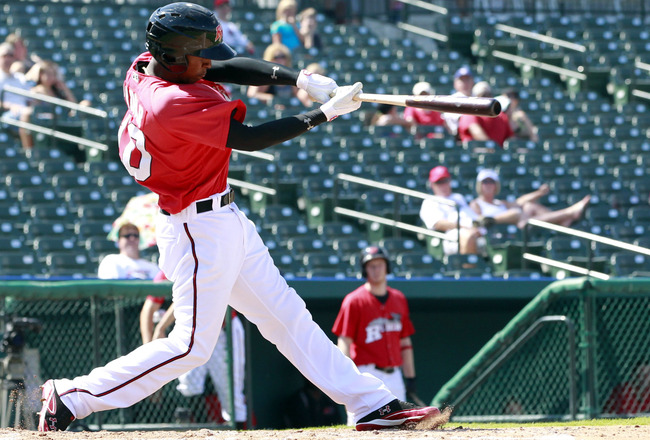 Tim Heitman-US PRESSWIRE
Over the next 24 hours, you'll be reading a lot about every team's prospects receiving a call-up as a result of the September 1 roster expansion.
However, only a select few of those players have the potential to affect the playoff races, most of which will likely come down to the final day.
Here is a preview of 10 likely September call-ups—some of whom have already had a taste of the big leagues this year—poised to alter the course of the 2012 season.
Wil Myers, OF, Kansas City Royals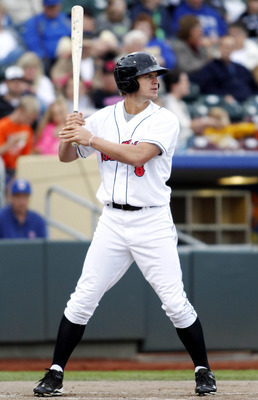 Matt Ryerson-US PRESSWIRE
2012 Stats (AA, AAA): .306/.383/.592, 67 XBH (36 HR), 105 RBI, 139 K/61 BB (130 G)
It feels as though Myers has been on the verge of a big-league call-up all season, but the Royals have remained patient in the development of their slugging outfielder.
With a .975 OPS this season between Double-A and Triple-A, including 36 home runs—the second-highest total in the minor leagues—Myers has nothing left to prove. However, the Royals would rather he finish the Pacific Coast League playoffs before making things official. Therefore, there's a chance he doesn't reach Kansas City until mid-September.
However, beginning September 14, the Royals play the Angels (three games), White Sox (three games) and Detroit (seven) to finish the season, so there's still a chance Myers impacts the playoff races.
Bruce Rondon, RHP, Detroit Tigers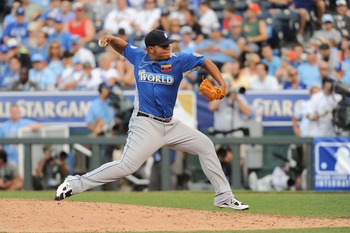 Denny Medley-US PRESSWIRE
2012 Stats (A+, AA, AAA): 2-1, 28 SV, 52 IP, 1.56 ERA, .175 BAA, 65 K/26 BB (51 G)
With a fastball that regularly sits in the 99-102 mph range, Rondon has refined his command this season and has the makings of a future closer. He's been fast-tracked to the majors this season, beginning the year at High-A and now sporting a 2.57 ERA in eight games at Triple-A Toledo.
Jurickson Profar, SS, Texas Rangers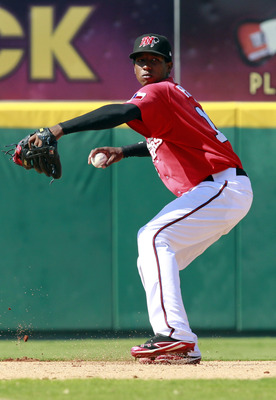 Tim Heitman-US PRESSWIRE
2012 Stats (AA): .281/.368/.452, 47 XBH (14 HR), 16 SB, 79 K/66 BB (126 G)
Ranked by Prospect Pipeline as baseball's No. 1 overall prospect at the midseason mark, Profar has the potential to be the biggest September call-up in the game. I'd expect him to see some playing time at second base and serve as a pinch-hitter, but at the same time, you don't promote a player of that caliber to sit two out of three games.
Over the last week Profar has been coming off the bench for Double-A Frisco as a pinch-hitter—seemingly being primed for a September call-up on Saturday.
Chris Archer, RHP, Tampa Bay Rays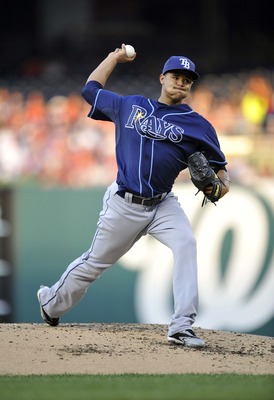 Joy R. Absalon-US PRESSWIRE
2012 Stats (AAA): 7-9, 122 IP, 3.76 ERA, .220 BAA, 134 K/61 BB (24 GS)
In any other rotation, Archer may have earned a few more starts after he posted a 3.86 ERA with 14 strikeouts in 11.2 innings in two starts for the Rays in June. Notorious for his high strikeout and walk rates, the right-hander's command was better than expected in those starts and definitely warrants a follow-up look in September.
With 134 strikeouts and a career-best 61 walks this season, the 6'3", 200-pounder has vastly improved his command and may not be destined for a bullpen role after all. However, he has the type of stuff that could be valuable to the Rays in either role over the final month of the season.
Zoilo Almonte, OF, New York Yankees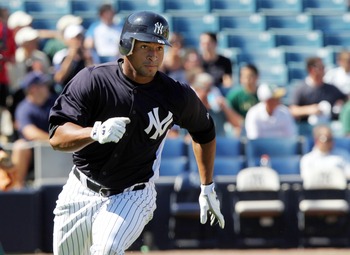 Kim Klement-US PRESSWIRE
2012 Stats (AA): .276/.322/.484, 44 XBH (20 HR), 69 RBI, 15 SB, 102 K/25 BB (103 G)
Almonte's performance during spring training left a lasting impression on manager Joe Girardi, as well as the rest of the coaching staff. A switch-hitter, Almonte's still too much of a free swinger, but his power-speed combination (20 HR, 15 SB) and ability to play both corner outfield spots could earn him a reserve role beginning September 1—especially with Nick Swisher playing mostly first base in Teixeira's absence.
Charlie Leesman, LHP, Chicago White Sox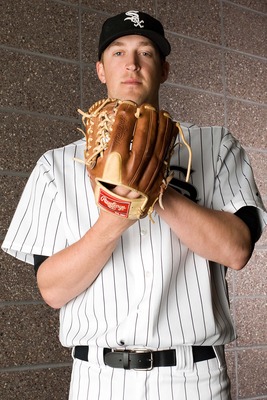 Jake Roth-US PRESSWIRE
2012 Stats (AAA): 12-10, 135 IP, 2.47 ERA, 2.55 BAA, 1.55 GB/FB, 103 K/52 BB (26 GS)
Like so many other teams, the White Sox have very few prospects capable of making an impact in September. But with Gavin Floyd's recent trip to the disabled list with elbow inflammation, Leesman's 2.47 ERA and .255 BAA against this season at Triple-A could earn him a few September starts.
The southpaw's been especially sharp as of late, allowing only two runs with 17 strikeouts over his last 20.1 innings.
Dan Straily, RHP, Oakland Athletics
Denny Medley-US PRESSWIRE
2012 Stats (AA, AAA): 8-7, 146 IP, 2.90 ERA, .178 BAA, 181 K/41 BB (24 GS)
He wasn't the strikeout machine that he's been in the minors (181 in 146 innings), but Straily was solid in his three big-league starts (3.18 ERA, 12 strikeouts in 17 innings).
He was recently optioned back to Triple-A when Brett Anderson returned from the disabled list, so the team decided to wait until rosters expand to recall the right-hander.
Straily should be able to help fill the large (ha!) void left by Bartolo Colon.
Gerrit Cole, RHP, Pittsburgh Pirates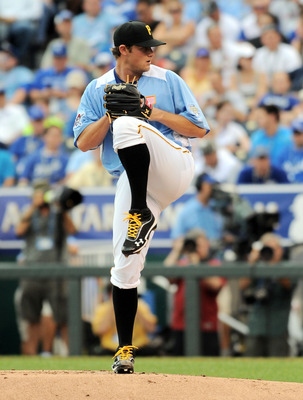 Denny Medley-US PRESSWIRE
2012 Stats (A+, AA): 8-7, 126 IP, 2.71 ERA, .228 BAA, 129 K/44 BB (25 GS)
Despite GM Neal Huntington's statement that Cole will not be a September call-up, the right-hander's recent promotion to Triple-A leads me to believe otherwise. He's only thrown 126 innings this year and in general can handle a heavy workload.
So has this been the Pirates' plan all along? We'll see. (I hope so.)
Didi Gregorius, SS, Cincinnati Reds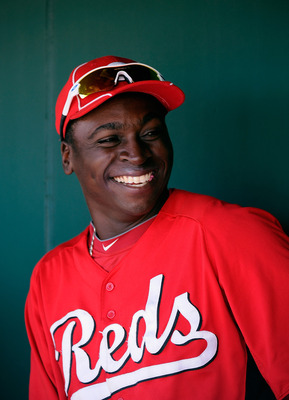 Kevork Djansezian/Getty Images
2012 Stats (AA, AAA): .265/.324/.393, 39 XBH (11 3B), 80 K/41 BB (129 G)
So the Reds won't be calling up Billy Hamilton. But Gregorius could still provide up-the-middle depth as well as a left-handed bat. If he plays well, it only boosts his trade value headed into the offseason when the Reds are forced to address their depth at shortstop.
Bryce Brentz, OF, Boston Red Sox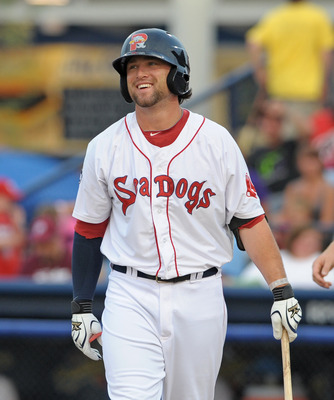 Eric Hartline-US PRESSWIRE
2012 Stats (AA, AAA): .292/.351/.472, 48 XBH (17 HR), 76 RBI, 132 K/40 BB (124 G)
Now that SS Jose Iglesias and C Ryan Lavarnway are on the 25-man active roster, Brentz appears to be the next-in-line for a September call-up, especially after his recent promotion to Triple-A. Given their current corner outfield situation, it may be worth giving Brentz moderate exposure to see if he'd be ready for a starting role in 2013.
Keep Reading