7 2012 NBA Draft Picks Destined to Be Absolute Steals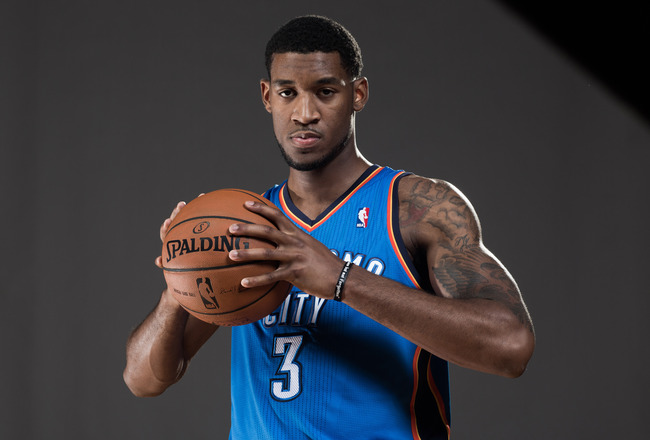 Nick Laham/Getty Images
The NBA draft is all about value, particularly for teams picking outside of the lottery. The further down the order a given prospect "falls," the more valuable he becomes as a potential steal.
That's especially true in a class as deep as 2012's. The top 14 was littered with primo prospects, from Anthony Davis and Michael Kidd-Gilchrist to Bradley Beal, Harrison Barnes and Jeremy Lamb.
But the quality and talent of those guys hardly precludes the rest of this year's rookies from rising to the occasion as pros. If anything, such players have even more motivation to succeed, seeing as how they were passed over by teams in favor of their peers.
That figures to be the case with these seven players, all of whom were overlooked and underappreciated on draft night but have the potential to be solid contributors (if not something more) in the NBA.
Royce White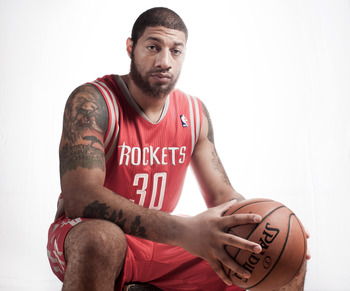 Nick Laham/Getty Images
Royce White was a top-10 talent heading into the 2012 draft but fell to the Houston Rockets at No. 16 on account (at least in part) of his struggles with anxiety.
Frankly, though, it's the rest of the NBA that should be nervous. White is a do-everything-type point-forward hybrid who can shoot, pass, dribble and generally facilitate an offense on his own. He made that much clear during the Las Vegas Summer League, wherein he averaged 8.4 points, 7.2 rebounds and 3.6 assists while standing out on a Rockets squad replete with gifted rookies.
That's not just because he stands 6'8" and 261 pounds with a seven-foot wingspan, though that certainly doesn't hurt his case.
He'll have every opportunity to acclimate himself to the NBA and figure out how best to implement his considerable skills in Houston amidst a full-scale rebuild under the watchful eye of head coach Kevin McHale.
Jared Sullinger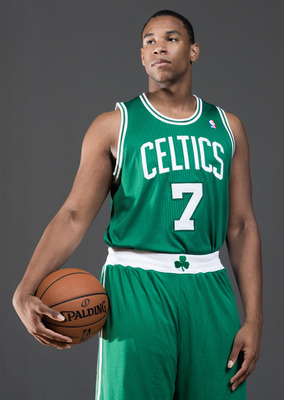 Nick Laham/Getty Images
Like White, Jared Sullinger went from a sure-fire lottery prospect to a mid-to-late first-round pick when front-office folks caught wind of his health concerns.
However, for Sullinger, the problems were physical rather than mental in nature. The Ohio State star was found to have a bad back, which only served to accentuate concerns about his size—undersized at 6'9" but overweight at 268 pounds—and lack of athleticism for a power forward.
So tumble he did, right into the Boston Celtics' hands at No. 21. All Sully did after that was average 12.3 points and 8.4 rebounds in nine Summer League scrimmages while showing off a skill set reminiscent of a poor man's Kevin Love.
Strange as it may seem, Sullinger won't have to worry about pressure in Beantown. He'll be backing up Brandon Bass and Kevin Garnett in the C's frontcourt for the time being.
If Sullinger can provide some offense off the bench as a rookie while he adjusts to playing against bigger, stronger opponents, he will have been well worth the selection for the Celts.
Perry Jones III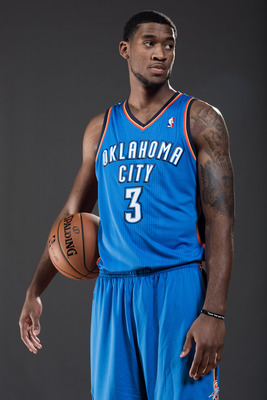 Nick Laham/Getty Images
Perry Jones III's fall from lottery grace was part White and part Sullinger in nature. A shy but level-headed kid, PJ3 has long been criticized by talent evaluators for being too passive and seemingly lacking the desire or commitment to the game to actualize his breathtaking potential into basketball stardom.
It didn't help his case when reports of a bum knee surfaced in the days and weeks leading up to the 2012 draft.
Jones, though, couldn't have asked to land in a better situation than the one in which he now finds himself with the Oklahoma City Thunder, who smartly snapped him up at No. 28. Gone will be the pressure of expectations, replaced by teammates who will push him and nurture him with equal proficiency in an environment that's seen Kevin Durant, Russell Westbrook, James Harden and Serge Ibaka ascend to stardom as a unit.
Surely they won't mind offering membership to an athletic, multi-talented 6'11" stud like Jones, whose temperament and profile as a player have him pegged as the next Lamar Odom.
When he was really, really good, that is.
John Jenkins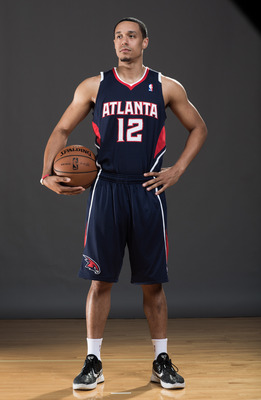 Nick Laham/Getty Images
Shooters are hard to find in the NBA these days, but with the addition of John Jenkins, the Atlanta Hawks can boast a roster full of three-point marksmen.
Jenkins was lights-out for the Hawks' Summer League squad in Las Vegas, scoring 15.6 points per game on 50.6 percent shooting, including 44.4 percent from distance.
The junior out of Vanderbilt, who went at No. 23 to Atlanta, will have plenty of competition at shooting guard during his rookie season between fellow bombardiers Anthony Morrow and Lou Williams.
But with the franchise in flux and shooting always at a premium, Jenkins figures to find himself launching threes on a regular basis for someone at some point not too far down the road.
Tony Wroten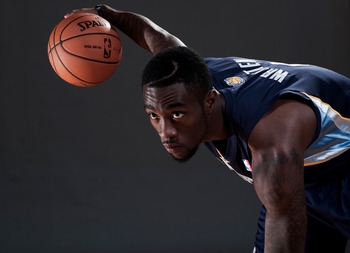 Nick Laham/Getty Images
In a year that was short on quality point guards, Tony Wroten may well turn out to be the best of the bunch when all is said and done.
At 6'6" (in shoes) and 203 pounds, Wroten is an absolute specimen for a floor general, with plenty of athleticism to burn. The Washington product's talents were on full display at the Las Vegas Summer League, where he averaged 13.2 points, 3.4 rebounds, 4.0 assists and 1.2 steals for the Memphis Grizzlies.
He's a bit raw at the moment, and his jumper is a work in progress to say the least, but Wroten sports so many tools that simply can't be taught. He'll have the opportunity to turn those gifts into minutes in Memphis, where he'll compete with Josh Selby and Jerryd Bayless for the playing time left behind in the wake of O.J. Mayo's departure.
With hard work and the proper tutelage, Wroten could far exceed whatever expectations accompanied him as the No. 25 pick in the 2012 draft.
Jae Crowder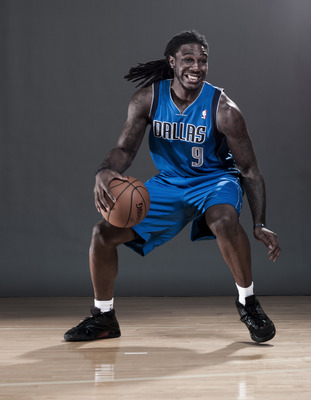 Nick Laham/Getty Images
What is Jae Crowder? Is he a gritty-but-undersized power forward? A bruising wing who likes to go bombs away from the perimeter?
Crowder might be one of those things, both or even neither. If nothing else, he's a basketball player—and a rather feisty one at that.
The Marquette product fell into the second round (34th overall) in large part because he doesn't fit a particular mold. Instead, Crowder, the reigning Big East Player of the Year, does a little bit of everything, from shooting and passing to rebounding and getting after it on defense.
Simply put, the kid's a gamer, with a nose for the ball like few others in his draft class. He demonstrated as much with the Dallas Mavericks' Summer League team, stuffing the stat sheet with 16.6 points, 5.4 rebounds, 1.6 assists and 2.0 steals per game.
At first glance, it's tough to imagine him finding his way onto the floor this season, what with Shawn Marion and Vince Carter stacked on the wing and Dirk Nowitzki and Elton Brand entrenched at power forward. Then again, with the way he gets after it on both ends of the floor, Crowder can never be counted out completely.
Will Barton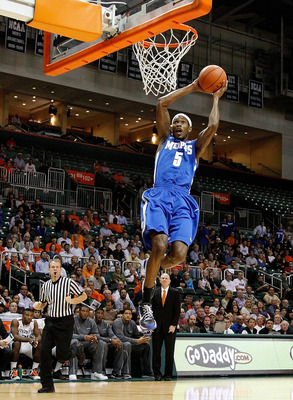 Mike Ehrmann/Getty Images
The prospects of playing time as a rookie are significantly brighter for Will Barton.
Barton doesn't cut the most imposing figure at a wiry 6'6" and 174 pounds, but he knows how to score and has the requisite athleticism to be a factor on the boards. He averaged eight rebounds per game as a sophomore at Memphis after hauling in nearly five per game during his freshman year.
The Portland Trail Blazers nabbed Barton in the second round (40th overall) and saw plenty from him in Las Vegas, where he averaged 15 points, 4.4 rebounds and 2.2 assists while playing alongside lottery picks Damian Lillard and Meyers Leonard.
Those two are slated to start from Day 1 in PDX, though Barton could find himself in Terry Stotts' starting five before long. He need only strut his stuff in training camp, alongside the likes of Wesley Matthews, Elliot Williams and Sasha Pavlovic (no world-beaters themselves), to do so.
Whether Barton plays his way into the gig now or later, he looks poised to eventually assert himself as a viable backcourt buddy for Lillard and a key member of the Blazers' young nucleus going forward.
Keep Reading