5 Players Who Locked Up Roster Spots in Preseason's Final Week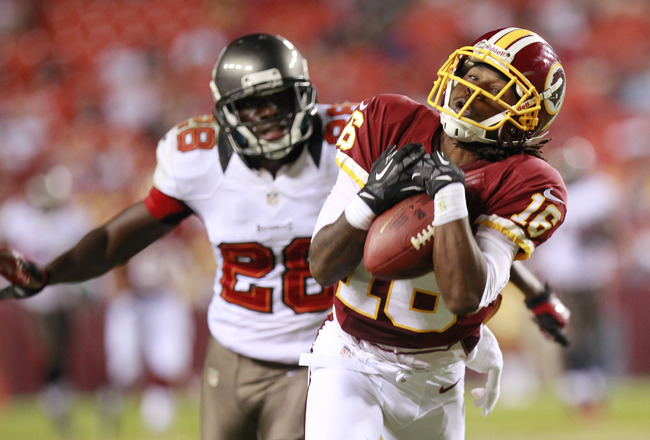 Geoff Burke-US PRESSWIRE
The final preseason game of every season isn't about playing the starters, developing a game plan or getting ready for the regular season.
Overall, the fourth week is all about seeing what you have at the bottom of the roster.
Thursday night, several NFL teams finished up their preseason schedules.
Here are five players who may have locked up a roster spot with strong finales.
Trindon Holliday, Houston Texans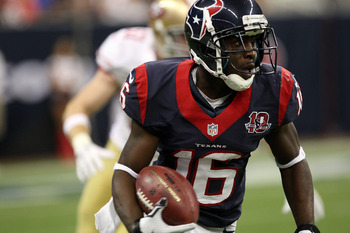 Troy Taormina-US PRESSWIRE
There's not much more Texans returner Trindon Holliday could have done to warrant a spot on the team's 53-man roster.
While he has dealt with some ball-security issues, Holliday returned his third touchdown of the preseason Thursday night. It was a 76-yard punt return that gave the Texans a 21-10 lead in the third quarter.
In addition to Thursday's punt return for a score, Holliday returned a kickoff 87 yards for a score in the opener and a punt 90 yards against the New Orleans Saints.
The 5'5" Holliday should stick.
Kevin Elliott, Jacksonville Jaguars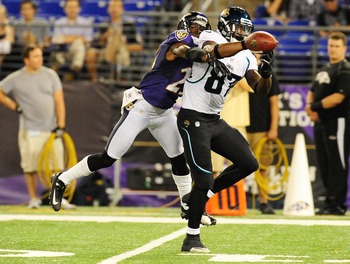 Evan Habeeb-US PRESSWIRE
Elliott, an undrafted free agent, locked up his spot Thursday night with an 85-yard receiving performance that included one of the plays of the NFL night.
In the second quarter, Elliott turned a short slant from Chad Henne into a 77-yard score, breaking tackles and weaving between defenders on his way to the end zone.
His strong play on special teams continued too.
The Jaguars will have a hard time cutting a player who has been as good as Elliott has in this preseason.
Graham Harrell, Green Bay Packers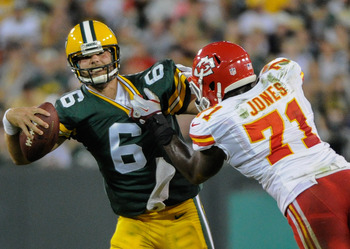 Benny Sieu-US PRESSWIRE
It took him four preseason appearances, but Graham Harrell finally proved his worth as the Packers backup quarterback Thursday night.
In erasing three mostly forgettable showings this summer, Harrell completed 13-of-15 passes for 223 yards and two scores against the Kansas Chiefs. At least statistically, Harrell was perfect: He finished the game with a passer rating of 158.3.
There was talk about the Packers potentially replacing Harrell if he had another poor performance Thursday, but his film from last night should be enough for him to stick.
Adewale Ojomo, New York Giants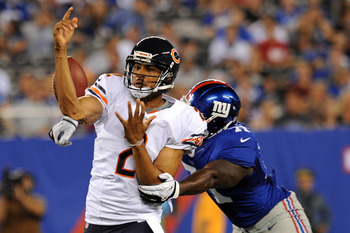 Joe Camporeale-US PRESSWIRE
As if the New York Giants needed another pass-rusher to add to their arsenal.
Undrafted free agent defensive end Adewale Ojomo has made a strong push to add to that group this preseason.
Ojomo finished up a strong couple of weeks with a strip sack of Brian Hoyer Thursday night, setting up the Giants' game-winning field goal. He led the Giants in sacks this preseason with four.
Ojomo's spot on the 53-man roster should be secure.
Brandon Banks, Washington Redskins
Geoff Burke-US PRESSWIRE
There was both good and bad in Brandon Banks' preseason finale Thursday, but he probably did enough to warrant a roster spot in Washington this season.
Banks caught a 47-yard pass, scampered for a 43-yard run and ran back a punt 22 yards against the Tampa Bay Buccaneers. He also dropped a pass and had problems fielding one punt.
The good still outweighed the bad for Banks, however.
The electric playmaker should be a strong candidate to return to the Redskins in 2012.
Keep Reading