5 EPL Players Who Never Should Have Switched Clubs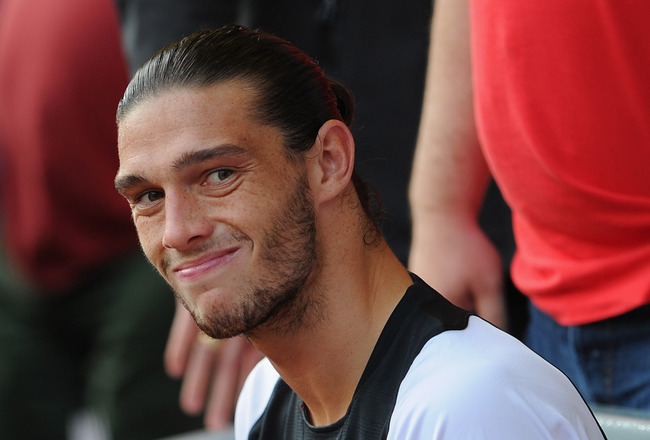 Michael Regan/Getty Images
As transfer deadline day has once again come and gone, all eyes are on the new signings to deliver the goods that their hefty price tags have promised.
Every season a select few English Premier League players decide to make the switch to another club in the English top-flight.
This transfer period has been no different to previous, with Robin Van Persie, Victor Moses and Jack Rodwell the pick of the players staying in the league with different teams.
These moves are generally catastrophically good or bad, with little room for an established middle ground.
Here is a look at five modern-day players who shouldn't have rocked the boat.
Robbie Keane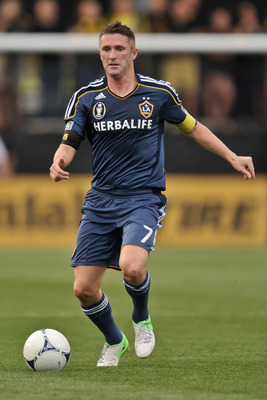 Jamie Sabau/Getty Images
When Robbie Keane left Tottenham Hotspur in favour of the bright lights of Liverpool, no one could have expected that a year later he would once again call White Hart Lane home.
Before Keane left Spurs, he and Jermain Defoe were a force to be reckoned with, finding the back of the net with apparent ease.
At Liverpool Keane struggled, and was never truly accepted in the same way as he was at Tottenham.
In 2009 when Keane returned to Spurs, he never truly picked up where he left off. Only 11 goals were scored during his second stint.
Recently Keane moved to America and is using his extensive European experience to lift the quality in a league that is still developing.
Emmanuel Adebayor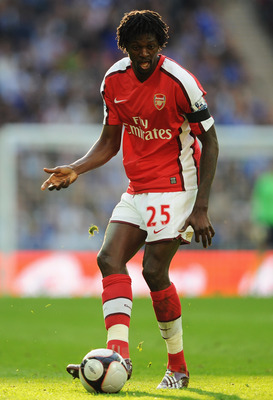 Shaun Botterill/Getty Images
Since leaving Arsenal in 2009, Adebayor has been somewhat nomadic until he recently signed for rivals Tottenham Hotspur on a permanent basis.
Adebayor was amazing at Arsenal and he was feared worldwide for his ability in the air and constant goalscoring, a total of 46 goals were scored in 104 appearances for the Gunners.
While the gap at Arsenal was filled by the breathtaking Robin Van Persie, Emmanuel Adebayor had mixed results at Manchester City and Real Madrid, and was a little out-of-sorts at both clubs.
Although Adebayor has settled in nicely at Tottenham, he spent valuable seasons in limbo, for a while it looked as if we would never see the best of him again.
The return of Emmanuel Adebayor to Tottenham would suggest that London (in some shape or form) will always be his home.
Joey Barton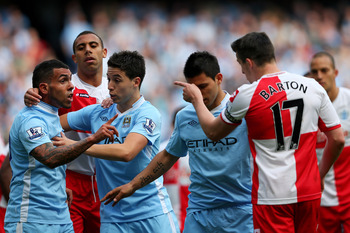 Alex Livesey/Getty Images
As Joey Barton is shipped out to Marseille from QPR at the age of 30, the chance of seeing Barton don the England shirt again has significantly decreased.
Barton has been in and out of the headlines for years, with the peak of his career surely coming in his time at Newcastle United. On the field Barton personified a no-nonsense ball-winning midfielder who took no prisoners.
Unfortunately, off the field Barton was constantly in turmoil. This peaked when Fabio Capello announced that he would never select Barton due to the risk of him being sent off.
Despite there being some turmoil behind the scenes, when Barton left Newcastle he was taking his career into his own hands.
Despite playing impressive football in patches, Barton ended his QPR career on the final day of the season when he was given his marching orders in the chaos against Manchester City.
Overall Barton is a "could have, should have, would have" kind of player whose off-field life too often overshadowed his exploits on the field.
Fernando Torres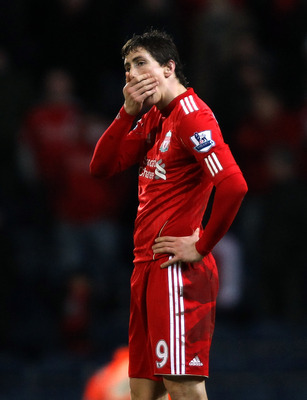 Clive Brunskill/Getty Images
Where do we start with Fernando Torres?
The Spaniard has looked better this season so far, but he has not yet replicated the consistency that saw him score 65 goals in 102 appearances for Liverpool.
Liverpool has struggled without Torres, and Torres has struggled without Liverpool. Despite playing a part of a Champions-League-winning team, was it really worth leaving a club with a regular starting spot, frequent goal-scoring and a great presence on a national level?
During his time at Chelsea, Torres has been limited by expectation and marred by criticism, even losing his place in the national side at one stage.
So far this season, Torres is looking better; glimpses of his proven brilliance are becoming more and more common.
We must now wait to see if he will return to the combination of pace, accuracy and deadly finishing that he found so easily during his time at Anfield.
Andy Carroll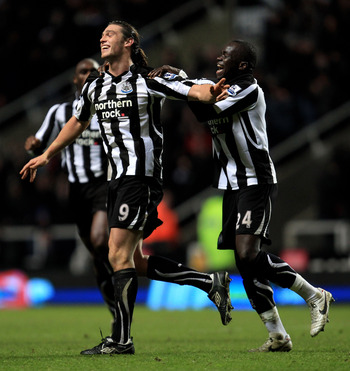 Mark Thompson/Getty Images
As Andy Carroll joins newly promoted West Ham on loan, he must surely be asking himself why he ever left Newcastle.
At Newcastle, the forward scored 31 goals in 80 appearances, which is around once every three games.His strike-rate at Liverpool was far less impressive.
Despite there being frequent talk of Carroll's personal and club disagreements with Newcastle, his time at Liverpool was not as impressive.
To add insult to injury, Newcastle finished 13 points ahead of Liverpool last season and produced some amazing football, with replacement striker Demba Ba becoming one of the most exiting forwards in the league.
At Newcastle, Carroll personified the traditional English target man, while at Liverpool he was hampered by poor form.
There is no doubting the ability of Andy Carroll; let's hope his move to West Ham allows him some freedom and the ability to fulfill the potential we saw him show in a Newcastle shirt.
Keep Reading