Ranking the Best Available NFL Players After Roster Cuts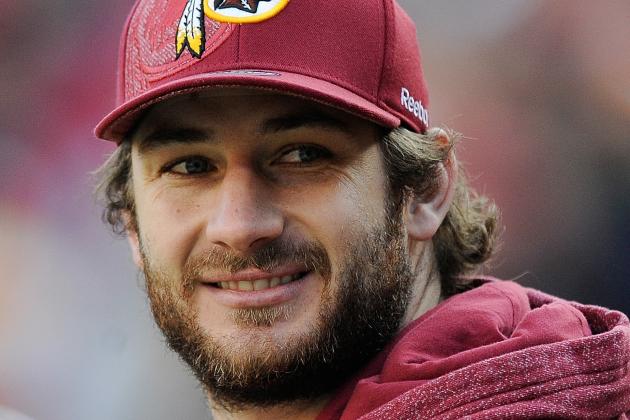 Patrick McDermott/Getty Images

Roster cuts are an unfortunate event that happens every August in the NFL.
It's pretty sad to see guys who have worked their tails off for a team to be cast out into the street after only a few weeks, but hey, it's part of the game.
But being cut doesn't mean it's the end of the road for these players. In fact it just might be the beginning.
With that in mind, let's check out five of the best available players following the first round of cuts.
Begin Slideshow

»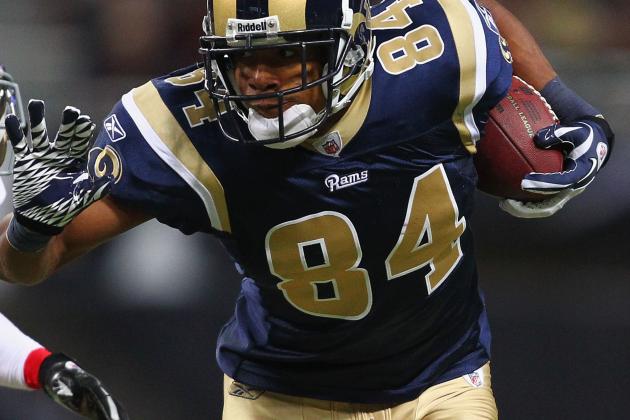 Dilip Vishwanat/Getty Images

Widely considered a mid-round prospect going into the 2010 draft, a February knee surgery pushed Danario Alexander completely out of the draft.
The 6'5" wideout caught on with the Rams practice squad and quickly made the jump to the official roster following an injury to Mark Clayton.
But despite all his talents and potential, he failed to find a consistent role on the Rams offense. Alexander managed only 18 games in his two years in St. Louis before being shown the door Monday.
Alexander could still become a talented receiver in this league, however, with 46 career receptions in two seasons and over 16 yards per grab.
His big-play ability and very affordable price may make him desirable to teams who lack explosion at the receiver position (cough, Jets, cough).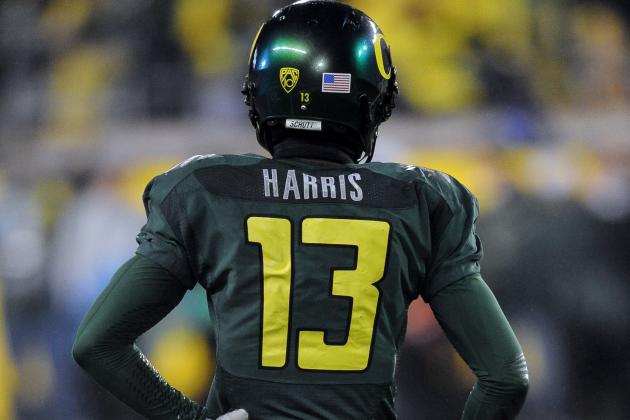 Steve Dykes/Getty Images

After being booted from the Oregon Ducks football program for a violation of team rules following an All-American season, Cliff Harris was looking for some redemption come draft day.
He didn't find it.
But Harris did catch on with the Philadelphia Eagles, and by all reports, looked fantastic.
So it was a bit of a surprise to see Harris cut so soon from a team that has struggled in the secondary.
Harris has the requisite skills, but that team will have to believe he has matured enough to be worthy of a spot on their 53-man roster.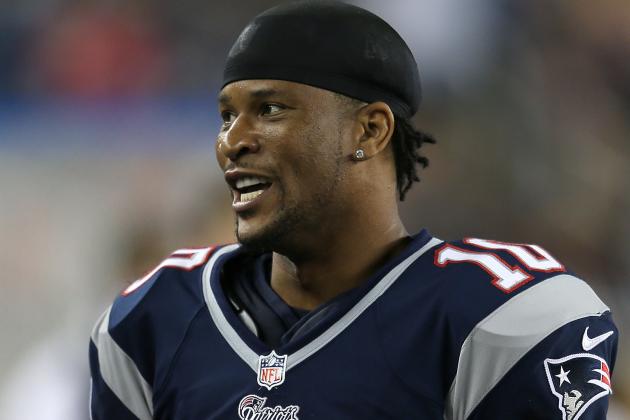 Jim Rogash/Getty Images

It wasn't really a surprise to see Jabar Gaffney get cut from the Patriots. Just looking at their receiving corps, one could have speculated this from the day he signed on in New England.
But that doesn't mean Gaffney is a bad player. In fact, I think Gaffney has been one of the more underrated receivers in the league.
The former second-rounder has never had a true break out, but he's been a consistent weapon for quarterbacks, especially out of the slot.
Gaffney has missed only five career games in 10 seasons and, during that span, has accumulated 443 receptions, 5,622 yards and 24 touchdowns. Proving that he's not too old, Gaffney put up his best career numbers last season in Washington, finishing the year just 53 yards shy of 1,000.
He's never going to wow you with his stats or physical tools, but Gaffney is a guy who should have no problem getting a second look around the league. The Dolphins and Jets should be at the front of the line for his services.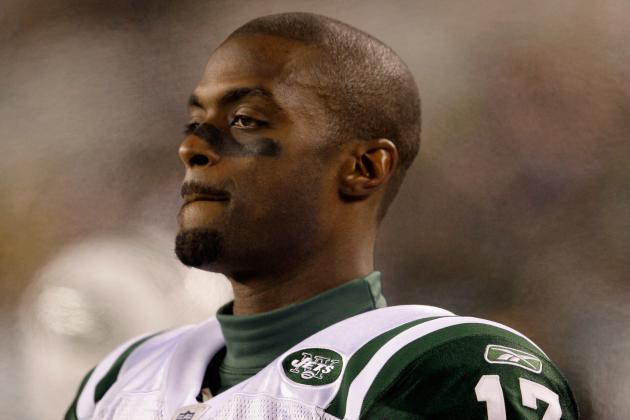 Rob Carr/Getty Images

It still absolutely amazes me that Plaxico Burress hasn't received one opportunity this year.
Truthfully, I was stunned he even got the gig with the Jets upon his release from prison and was under the impression that he was pretty much done. But last season changed my mind.
Burress' stats weren't up to par with his time with the Steelers and Giants, but he may have been the Jets' most consistent receiver. His eight receiving touchdowns led the team and were his highest total since 2007.
Yes Burress is 35 years old and well past his prime, but his 6'5", 230-pound frame should still be coveted if for nothing but a red-zone target. A team like the Philadelphia Eagles should be chomping at the bit to get this guy on their team.
It will be interesting to see if Burress' phone rings anytime soon, but out of all the other veteran free agents, he might have the most upside.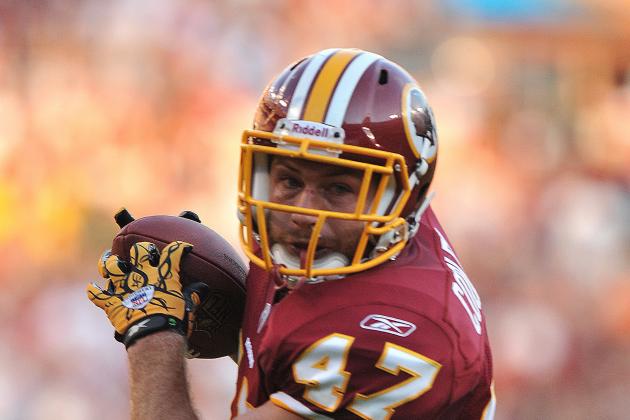 Larry French/Getty Images

Chris Cooley's release by the Redskins was a bit of a shock. But when you think about it, it actually makes sense. Fred Davis was going to be their guy and there was no sense in paying the injury-prone backup to play fullback.
There's no doubt that Cooley can still be a solid contributor on offense, but the question is, do teams think he can stay healthy?
Cooley has missed over half the season two of the last three years, including 2011, where he caught a career low eight passes.
If Cooley can stay on the field, he could help put a contending team over the top as one of the top receiving tight ends in the past. Look for him to be back on the field and catching passes in new uniform sooner rather than later.