Alfred Morris: Breaking Down Rookie RB's Fantasy Impact in 2012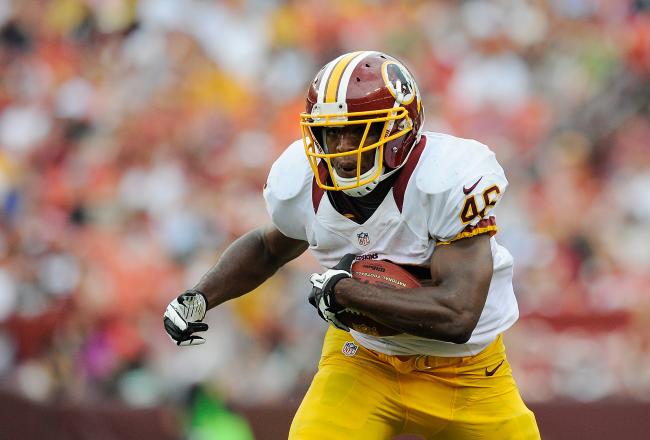 Patrick McDermott/Getty Images
Putting faith in one of Mike Shanahan's running backs is usually a good way to lose your fantasy football league, but if Alfred Morris drops far enough, he's worth it.
That, in fact, is the sole indication of whether or not you should roll the dice with the rookie out of Florida Atlantic: average draft position.
According to fantasyfootballcalculator.com, Morris, on average, is being drafted with the 144th pick (143.6), but he's climbed almost a full round in the past 24 hours and his arrow will only continue to point straight up.
With news that Morris has a likely shot of grabbing the starting running back role in Week 1 and has a "strong chance" of making a "significant contribution" for the rest of the season, you're likely going to have to reach a little bit if you want to acquire his services.
Reach I shall not. Why?
Because his coach is Mike Shanahan, or as he's known around these fantasy parts, Lucifer Shanahan. If Morris slips to his current average draft position, sure, why not? There's hardly any risk at that point in the draft, but I'm not going to overpay.
Shanahan is just too impossible to predict.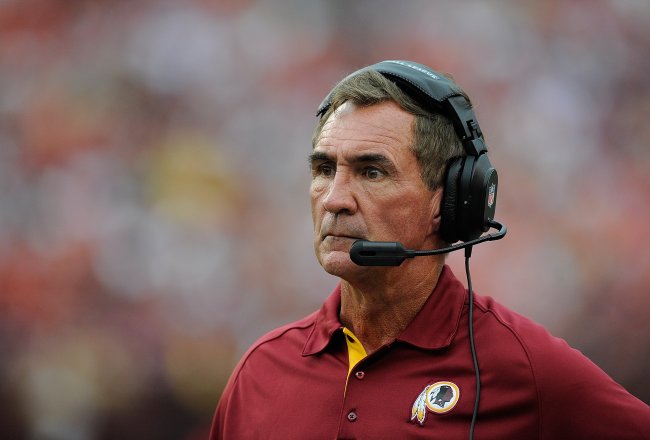 The biggest hater of fantasy football in the world
Patrick McDermott/Getty Images
Roy Helu, Ryan Torain, Peyton Hillis, Selvin Young, Tatum Bell, Mike Anderson, Reuben Droughns, Clinton Portis, Terrell Davis.
If those names send shivers down your spine, you aren't alone.
If you're wondering who they are and what they have to do with Alfred Morris, those nine men are Shanahan's leading rushers during the past 11 seasons. Only Mike Anderson ('00 and '05) and Clinton Portis ('02 and '03) have accomplished the feat twice, while none of his running backs have received 200 carries or hit 1,000 yards since 2006.
Who will lead the Redskins in rushing in 2012?
The point here isn't to tell you that Roy Helu, the talented young sophomore who led the team in rushing last year, isn't going to have a big year. The point is that you just don't know.
While Morris might be the Week 1 starter, a mistake as small as a missed block could instantly put him in Shanahan's doghouse, opening the door for Washington's three other ball carriers.
Of course, Morris could just as easily run with the opportunity, start all 16 games, and break the 1,000-yard barrier. But so could Helu. Or Tim Hightower. Or Evan Royster.
No one is safe. No one is reliable.
Believe me, I know how intriguing rookies with an opportunity at production are in fantasy drafts. I'm a sucker for anyone young and full of potential, especially someone like Morris who has turned plenty of heads this offseason, but this is one youngster I'm going to pass on.
You know, until everyone in my league reads this article and he drops too far, minimizing the risk he brings with him. Shoot, shouldn't have written that part. Or that.
This article is
What is the duplicate article?
Why is this article offensive?
Where is this article plagiarized from?
Why is this article poorly edited?