8 Most Overhyped NBA Rookies Heading into Next Season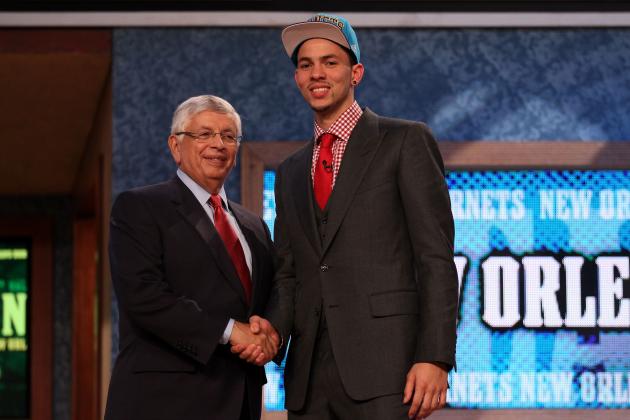 Elsa/Getty Images

The 2012 NBA Draft class is one of the deepest in recent history, but it could also be one of the more disappointing—at least early on.
I'm not disparaging the class' collective potential, as I believe many rookies could and should become excellent players in the league. But there are over-hyped rookies bound to disappoint, some who will simply struggle as rookies and some who won't ever live up to their expectations.
It's hard not to get over-excited about rookies, especially the ones picked high in the lottery, but we've over-hyped quite a few of the 2012 newcomers.
Let's take a look at eight of them coming into the new season.
Begin Slideshow

»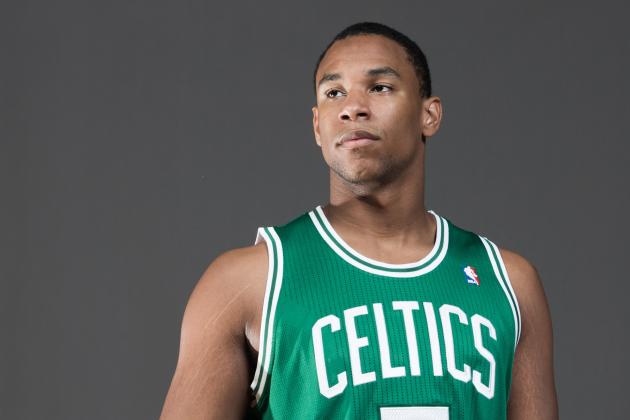 Nick Laham/Getty Images

Jared Sullinger would have been a top-five pick in the 2011 NBA Draft but decided to return for another year at Ohio State. The decision cost him about 17 draft spots as he tumbled down to the Celtics at No. 21 on draft day.
Sullinger is considered to have the best post-game of any of the rookies, but he's quickly becoming over-hyped. Because he was once considered a lottery talent (regardless of where he actually went), some fans expect he will prove to be a lottery level talent. He doesn't scratch the potential that many of the class' big men (Anthony Davis, Thomas Robinson, Andre Drummond) possess.
He doesn't have NBA-level athleticism, and while he is a big player, he isn't going to be able to live off size alone. He also froze up in many of Ohio State's biggest games, and you have to doubt that he has the personality or disposition to become a star.
He can become a solid player, especially for a late first round pick, but I project him to be a rich-man's Glen Davis.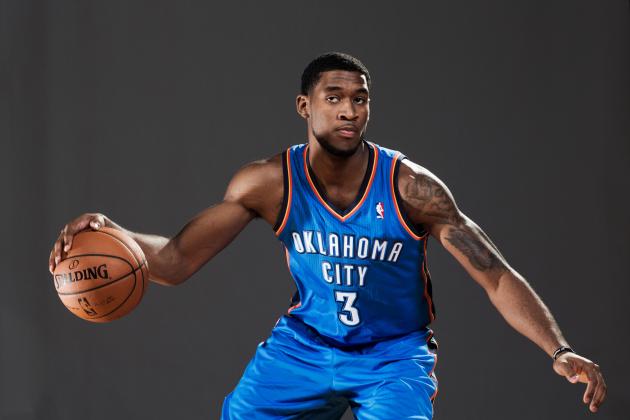 Nick Laham/Getty Images

Let me get this out of the way first: like Sullinger at No. 21, Jones at No. 28 was an excellent pick—a potential steal of the draft. The key word there is, of course, potential. Jones showed tons of it when he was at Baylor, but even in college he never did much with that potential.
For a premier lottery talent like Jones was expected to be, you have to be disappointed with his collegiate career. With his offensive talent, you'd have liked to have seen more than 14 points per game. Add that to the fact that he often disappeared in Baylor's biggest games, and you have to worry how he'll handle the big league.
He's got potential in every area. He's athletically far above average and has a solid jump shot, while also being a solid passer and rebounder. Defensively he's got the reach and speed to become an excellent stopper.
At No. 28, getting his talent level was a great steal—but he's a project player in every sense of the word.
If Jones is ever going to shine in the league, it'll be two or three years down the road.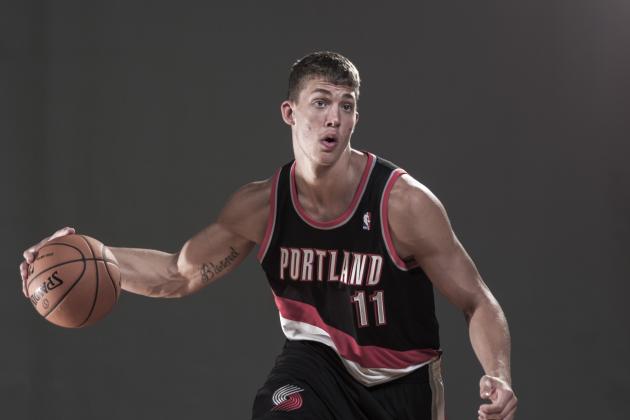 Nick Laham/Getty Images

The Portland Trailblazers had an excellent draft. They added Damion Lillard with the No. 6 pick (my bet for Rookie of the Year) and added a high-potential defensive center at No. 11 in Meyers Leonard.
Leonard will be a sharp player, but he's going to take a good bit of time. He's got all the skills you want in a big man—improving post skills, a sharp defensive game, and excellent size (7'1, 245 lbs)—but on the whole, he's still a raw player.
To his credit, he looked sharp in the Summer League. He averaged 10 points on 56 percent shooting and added in 8.3 rebounds and 1.5 blocks a contest. Still, I don't believe he is ready to handle NBA starting centers quite yet.
The sad thing is Leonard is the only true center on the Trail Blazers roster, so he may get the starting nod by default. He shouldn't—he's a year away.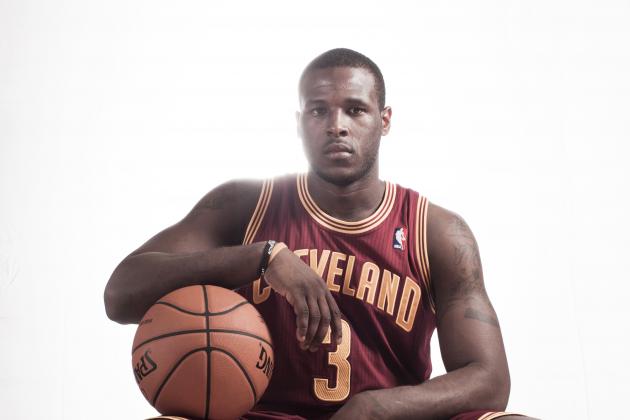 Nick Laham/Getty Images

Dion Waiters was the first "wait, what?" pick of the 2012 draft. When the Cavaliers selected him over players like Thomas Robinson, Harrison Barnes and Andre Drummond, it raised more than a few eyebrows.
Waiters never started a game in college and, in fact, the Cavaliers hadn't even spoken with him before the draft. Neither of those reasons bars Waiters from having a successful career, and he certainly might have one. I just doubt it, especially in the early stages.
Waiters shot an abysmal 30 percent from the field in his three Summer League games, including a 16.7 percent clip from three-point land. His jump shot needs extended work, and his driving ability (lethal in college) won't fare as well in the NBA. The offensive potential is there, but he'll obviously need a lot of work.
You also have to be concerned about Waiters' lack of man-to-man defensive experience. As DraftExpress.com pointed out, Syracuse only runs zone defenses. Can Waiters make the immediate switch?
Anytime a player goes much higher than expected, you'd expect his team's fanbase to rally around their new player and excuse the high selection. His day may come, Cavs fans, but for now he's over-hyped.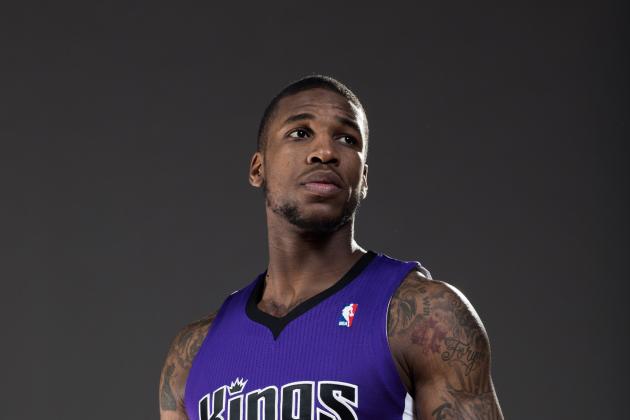 Nick Laham/Getty Images

As a Sacramento Kings fan, I for one am very excited about Thomas Robinson's future and his potential fit on the team. If both he and DeMarcus Cousins reach their ceilings, they'll create a big man duo that will be hard for any squad to match.
That said, it won't come immediately for Robinson. I think by his sophomore season he'll begin to shine, but he'll have to handle a tough transition into the NBA. In college, he scored against opponents thanks his athleticism and upper body strength. In the NBA, he won't be able to do that as much.
In the summer league, Robinson struggled and was more reliant on his jump shot than on his post moves. He shot just 34.4 percent in the Summer League. If he keeps that up, he won't be effective to begin his career. As both a defender and as a rebounder, he is NBA ready, but scoring-wise he still needs to polish himself.
Trust me, no one was more excited by the Robinson selection than I was, but his offensive game is going to take some time. By February or March I could see Thomas thriving, but to begin the season I doubt he'll be the starter.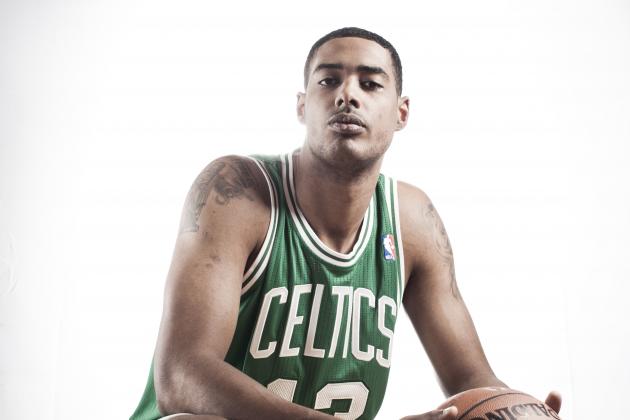 Nick Laham/Getty Images

Fab Melo is a project big man who the Celtics took based on his solid potential. But for the next season (or two or three), he's not going to see much playing time.
To be fair, no one is expecting Melo to be a starter on day one. There is a general belief that Melo can be a solid bench contributor for the Celtics when there is a far better chance he's a solid bench contributor for the D-League affiliate.
I liked the Melo pick for Boston, don't get me wrong. He's got the physical gifts and tools to be a sharp center in a few years. But he's far too raw for a hopeful contender like Boston to put on the floor. He's got few post moves to speak of.
As I mentioned with Waiters, Syracuse played only zone defense and the transition will be even tougher for a big man like Melo. He'll need a year or two of seasoning before he can be expected to handle big minutes on a winning team. For now, he'll just have to leave the Boston center job to Kevin Garnett and Jason Collins.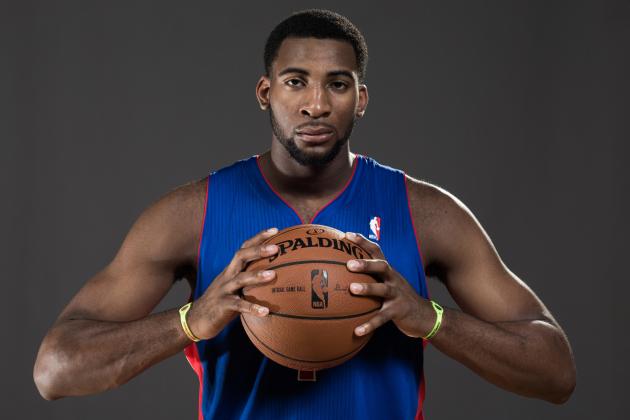 Nick Laham/Getty Images

When Andre Drummond fell to the Pistons at No. 9, he guaranteed that one of two things would happen. In three years, either he'll make most of the teams that passed on him really regret it, or he'll make all the teams really thankful they passed on him.
Regardless of which path he ends up on, it will take two to three years at least before he gets somewhere. He isn't going anywhere his rookie year, and that includes the starting lineup. Anyone who expects a big contribution from the UConn big man will be disappointed come January.
Drummond is as raw as they come offensively, and while he's above-average athletically, he won't have such a big advantage as he did in college (and he shot 25 percent from the free throw line).
He also has a very questionable motor, and much of last year he seemed torn between being lost and being bored. Not exactly the attitude you need to possess when you're already raw to begin with.
What makes Drummond such an interesting prospect is his potential. If he pans out, he could become the second best player in this draft (behind only Anthony Davis). He has the body of a Dwight Howard, but he could easily become the next Kwame Brown.
Let's wait a few years before we start over-hyping this big man.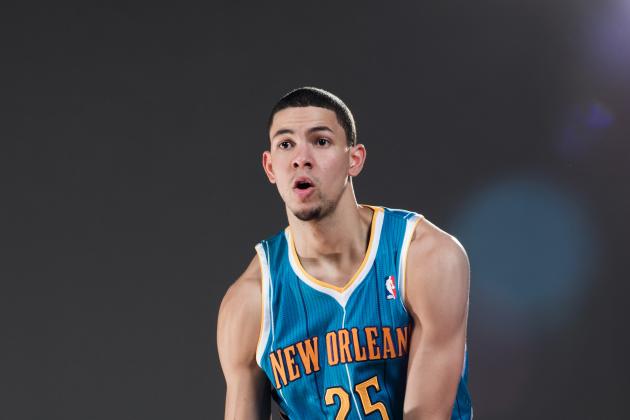 Nick Laham/Getty Images

I was an Austin Rivers doubter to begin with, and his selection by the New Orleans Hornets only deepened my concerns. The fact that he is expected to get big-time minutes this year, especially at the point guard, spot baffles me.
Rivers is not a point guard. He proved that in college—he is a score-first guard who has decent passing ability but is programmed to pass last. He had more turnovers last season for Duke than he had assists and had an assist rate of just 12.9 percent, according to statsheet.com. That isn't even in the top 200 amongst NCAA players last season.
(For comparison, the highest was Tim Frazier at Penn State with a 45.2 assist percent. Kendall Marshall of North Carolina, the No. 13 selection by the Phoenix Suns, had an assist percentage of 44.62).
It's clear that Rivers isn't an NBA point guard, and a transition would take an extended time. He is a shooting guard is who, unfortunately for him, next to Eric Gordon. Can someone explain how Rivers and Gordon will coexist?
He's not really that efficient a scorer (he shot 43.3 percent from the field), he's turnover prone and didn't look like a dedicated defender at any time for Duke. He's over-hyped thanks to his streak scoring ability, and there isn't any denying that when he's hot, he can put up big numbers.
But before Rivers can do that, he needs to figure out how he fits into the Hornets' roster.