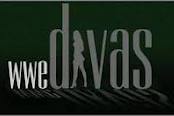 In a recent article here on B/R it's been said that Triple H wants to focus less on the WWE Divas and more on the WWE Tag Teams. While the general consensus was that Triple H was essentially right in that the Tag Teams had more to offer than the Divas, I had a few choice words for that way of thinking.
I'm not going to repost my entire comment, but basically I claimed this was Hunter's way of cutting corners and even that thinking has me questioning his ability to lead the WWE. That's not to say I don't think Triple H can do the job, but to focus on one section and discredit another section of your product is exactly the problem we have today.
WWE focuses on it's World Titles so much these days, the mid-card titles suffer mostly for it—as does the rest of the show to an extent. So why perpetuate this problem by taking away from the Divas to add to the tag teams.
It's not even a problem with having it done. I remember a time when WWE gave us quality programming on all fronts. The Divas got time, the Tag Teams got time, the mid-card got time, and of course the World Titles got time. Vince McMahon did it, and he was working with resources that could be considered limited at the time.
Triple H has so much at his disposal to make the WWE greater than it's ever been, so it saddens me to think that he could end up doing things the same way Vince has done then over the past few years, which while not horrible, hasn't been his best work.
With that said, I'm going to show that it's quite easy to have interesting things going on in the Divas Division. All you need is a little effort, some creativity, some guts, and maybe an immpecably skilled writer.
Begin Slideshow

»
This first idea is essentially a storyline that involves using the lower-card Superstars and some of the Divas, to not only draw interest to the Divas but also to find a new mid-carder to bring up on the card.
A few of the gals I see being included are Kaitlyn, Alicia Fox, Aksana, and Natalya.
Basically, all four of the gals begin on-screen relationships with lower-card stars. Couples include Kaitlyn and Heath Slater, Alicia Fox and Zack Ryder, Natalya and Tyson Kidd. All three of these couplings do their best to one-up each other, while constantly in opposition with Antonio Cesaro and Aksana.
Along with getting the duos mic-time (backstage at least,) it also allows them to get some time in the ring and the Divas to perhaps work longer matches and show what they are capable of.
Antonio needn't drop the title to any of them, but a good showing by Slater, Ryder, or Kidd would do wonders, and keeping them paired up with their prospective Diva also adds more to both stars.
Here's a simple storyline that could get a lot of people involved: Tamina Snuka and Natalya Neidhart are two favorites among Internet wrestling fans and I suspect part of that is the pedigree both girls bring to the ring with them.
Tamina and Natalya have had their fair share of battles in the past, but WWE has failed to really capitalize on the last names of these girls in these brief scuffles, with little but passing remarks made by the commentators.
Instead, let these girls get some practice on the mic and let them each make a claim on which is richer: The Hart/Neidhart family legacy or The Samoan wrestling tradition.
Let these girls give us history lessons and remind us exactly who their fathers were, where they come from, and (here's the kicker,) what they'll do to add to the legacy handed down to both of them.
I'd say this is a feud where both gals could either be faces or we go the traditional heel vs. face route. Either would be good.
In this scenario, we get a little out of kayfabe and explore the weaknesses of some of the Divas. Stars I think would fit in this feud include Layla, Beth Phoenix, Kelly Kelly and Kaitlyn.
This story centers around Layla's title, and Beth's perceived nonchalance at her skill. Beth claims that part of what makes her skill so superior is the power behind it, and Layla proclaims her own abilities as "flawless." This leads to a little wager between the two girls.
Beth and Layla both pick a Diva to take under their wing, and in a few weeks the girls have a match. If Beth's apprentice (Kaitlyn) can beat Layla's girl (Kelly) Beth gets a shot at the Divas Championship, and if Layla wins, she gets to pick the next challenger for her title.
Over the next few weeks, we get to see some of their training methods—while Beth works on increasing Kaitlyn's muscle mass, Kelly is getting her cardio on with Layla on the treadmill, for example. There are a few ways this one can go, and it's one of my favorites.
One way actually sees both Kelly and Kaitlyn turning on their mentors and forming a heel team, which brings me to the next idea.
I've written a couple of articles on the prospect before, and seeing as Hunter wants to focus on tag teams, why not give us the best of both worlds. I'm talking about eliminating the WWE Divas Division as is, and making it a tag division all it's own. Yes they will have singles matches often, but there will be no singles Divas Champion. Only Tag Champs.
Picking up where the last idea left off, if Kaitlyn and Kelly do form a team, it will come from Kelly screwing Layla out of her title in a match against Kaitlyn (we're assuming Kelly beat Kaitlyn, but Layla chose Kaitlyn to defend her title against.)
At the next RAW (or Live SD special) Kelly claims Layla chose Kaitlyn because she knew she couldn't beat her, and claims that Kaitlyn and herself are the best all-around combination in the WWE.
This prompts Kaitlyn to come down, agree with Kelly and present her with a second Divas Championship, before they declare themselves the first-ever WWE Diva Tag Team Champions.
For the next few weeks, we see girls teaming up to face them like Alicia Fox and Tamina (Wild Side), Cameron and Naomi (The Funkadactyles), and Natalya and Eve (Sharp and Awe,) before Beth and Layla (Thunder and Lightning) return as a team to take on Kaitlyn and Kelly (now going collectively by K-Cubed. Either that or K3.)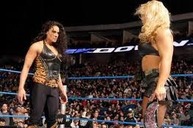 My final ideas is something of a combination of "Legacy," "Butterflies," and "Mentor-Ment." It would essentially consist of a feud between Natalya and Tamina, but instead of direct competition, each girl picks another to train and see who has the best and most to offer.
Eventually, as the girls try and one-up each other, the questions and issues spread through the Divas division like wildfire, causing lines to be drawn. Some (heels and faces alike) side with Tamina, and others with Natalya.
This can all culminate with a huge elimination tag match (I'm thinking at Survivor Series or even WrestleMania, if not SummerSlam.) where the captain of the winning team is made into a new quasi-authority figure, along the lines of a head trainer.
This head trainer, while still competing on the roster, is also seen and heard a lot more backstage and has some pull with the GM. Also, the inevitable influx of talent can be attributed to them. (I.E. Buggy Nova, Trinity, Del Ray, etc.)
Now, these aren't the best ideas in the world, but at the very least I think they can be pretty entertaining if done well and help to draw more attention the Divas. I don't know why, but I enjoy women's wrestling. Not just in the WWE but all over.
I don't see why Triple H would even consider cutting time from one division to make one better when it's been proven you can allocate time to both and have a great product.
I'm sure with a better staff of writers, Triple H would have an easier time with the Divas Division. Personally, I just don't feel a cop-out is a good way of going about business.
Let me know what you think, your ideas for Divas story lines, on Triple H, etc. Thanks for reading.
Heading off to college in a couple of days, but if you'd like to hear more thoughts on wrestling, my everyday life or just feel like clicking on random stuff, follow me on Twitter @TigerKingTJ.