WWE: Breaking Down Potential Challengers for the Miz's Intercontinental Title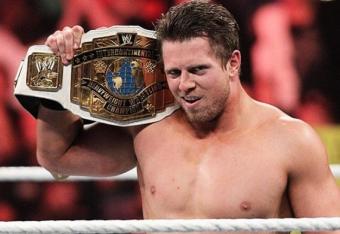 Photo courtesy of WWE.com

The Miz has held the Intercontinental Championship since defeating Christian on the 1,000th episode of RAW, and while he has done a nice job to this point, there is a true lack of challengers for the belt.
Miz retained the title against Rey Mysterio in a hard-fought match at SummerSlam, but it's unclear what is next for the Awesome One.
Rather than making Miz look strong as Intercontinental Champion, he has been saddled with non-title losses to Mysterio, Kane and, most recently, John Cena. Miz's performances in the ring and on the mic haven't faltered despite the losses, but it's unclear what his direction is right now.
The WWE needs to figure out if it wants him to be a strong champion who picks up impressive wins, and if it doesn't, then The Miz would be better off without the title.
Here is a breakdown of three potential challengers for The Miz's Intercontinental Championship and how a possible feud should play out.
Rey Mysterio
Based on how entertaining their match was at SummerSlam, I would definitely like to see The Miz and Rey Mysterio go at it one more time at Night of Champions. The only issue with that, however, is that Mysterio suffered a concussion during that bout, and it is uncertain when he might be cleared to compete again.
If Mysterio is ready prior to Night of Champions, though, it would make sense for there to be a rematch. There wasn't any storyline development prior to their SummerSlam contest and there hasn't been any since, so that is the only reason why I would hesitate at all to put them against each other again.
The fact of the matter is, though, that The Miz isn't in an angle with anyone, so he has no clear direction. Miz has to defend the Intercontinental Championship at Night of Champions regardless, so Mysterio would be the safe choice. If the plan is for Miz to retain once again, then let him go over the established veteran one more time before moving on.
Ryback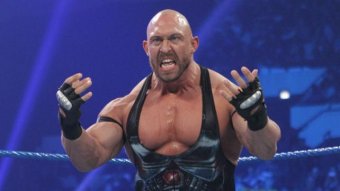 Photo courtesy of WWE.com
The more I see the way Miz is booked as Intercontinental Champion, the more I think that taking the title off of him may be better off for his career path. The Miz is a main-event talent in every sense anyway, so perhaps he should be freed from the title that seems to be holding him back. If that is, in fact, the plan then I believe putting him up against Ryback would be a good move.
Ryback is past squashing jobbers and he can only beat low-card guys like Jinder Mahal for so long. It's time for Ryback to have a substantial feud, and The Miz would be a good fit. Miz isn't physically imposing, but he is an established guy who is a Grand Slam Champion and managed to defeat John Cena in the main event of WrestleMania.
The mid-card championships doesn't seem to do much for veterans anyway, so the writers might as well give the Intercontinental Championship to an up-and-coming superstar like Ryback. Give them a 10-minute match at Night of Champions where Ryback is tested in a big way, but ultimately comes out on top. That way Ryback remains unblemished and Miz still comes out looking strong while ridding himself of a veritable albatross.
Zack Ryder
Who would you most like to see challenge The Miz next?
This may be wishful thinking on my part, but I would really like to see Zack Ryder challenge The Miz for the Intercontinental Championship. Ryder has been criminally misused since losing the United States Championship and there is no reason why he shouldn't be in the mid-card title scene. He's over as can be, he's entertaining, and he's underrated in the ring to boot.
Ryder finally picked up a win on RAW as he defeated David Otunga and he wasn't buried by Kane for once either, so maybe things are looking up for the Long Island Iced Z. Miz is fantastic on the mic and Ryder's overall character is fun to watch, so I feel like they would be able to have a great feud with each other. There aren't exactly a ton of qualified candidates to challenge The Miz anyway, so it wouldn't be much of a stretch to make Ryder the guy.
Ultimately, in this scenario, I would have Ryder beat Miz for the title. You could argue that losing to a guy who is constantly losing himself would make Miz look weak, but that would be a small price to pay to get him out of the mid-card and back to the main event. From Ryder's perspective, though, this would be huge for him as he would be beating one of the top guys in the company and he would return to relevancy as well.
Follow @MikeChiari on Twitter and listen to him on Ring Rust Radio.
This article is
What is the duplicate article?
Why is this article offensive?
Where is this article plagiarized from?
Why is this article poorly edited?