Minnesota Twins: 6 Potential September Call-Ups Who Can Be Starters in 2013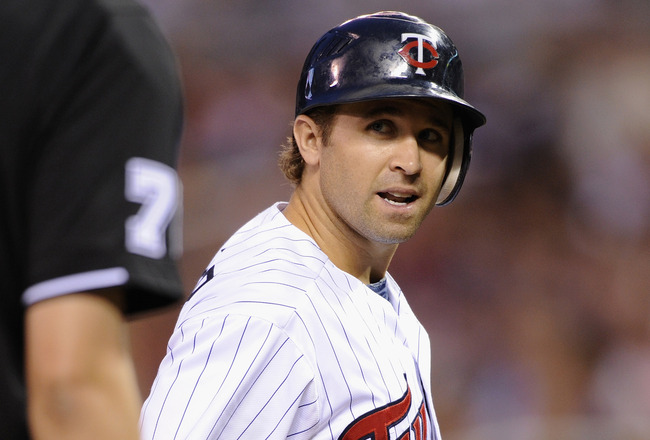 Hannah Foslien/Getty Images
September signals the end of summer, the beginning of the school year and baseball's final call-ups. No matter the year the big league squad is having, September call-ups are always worth looking at. For contenders, call-ups can lead to players who will carry them across the regular-season finish line. For non-contenders, such as the Minnesota Twins, it's time to evaluate who just might be starting in 2013.
Brian Dozier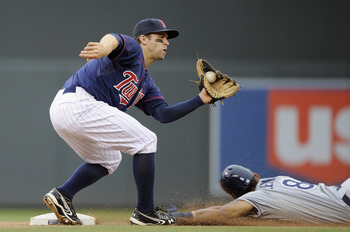 Hannah Foslien/Getty Images
For a good portion of the year, Brian Dozier was the starting shortstop for the Minnesota Twins. He was sent down to Triple-A in August after batting .234 and showing some streaky defense.
It would be a safe bet to believe that Dozier will be in the Twins' starting lineup somewhere in 2013, and it may not even be at short.
Chris Parmelee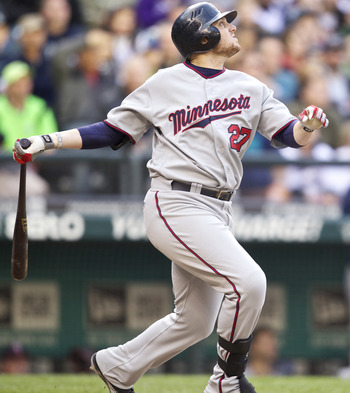 Stephen Brashear/Getty Images
Oh… so close. On Wednesday, the Twins recalled first baseman Chris Parmelee from Triple-A Rochester. So technically he wasn't a September call-up, but for all purposes he may as well be. Parmelee has struggled in his big league stints this year, but has absolutely tore up Triple-A.
With a .388 average, 17 home runs and 49 RBI in Rochester, Parmelee may just find a spot at first base in 2013.
Joe Benson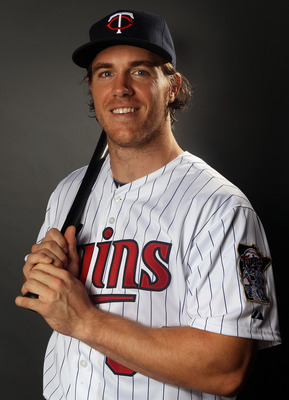 Elsa/Getty Images
Benson was one of last year's September call-ups. He played 21 games for the Twins and hit .239. Benson has been a top prospect for the Twins ever since being selected in the second round of the 2006 Draft.
Dependent on who you ask, the Twins outfield could be wide open in 2013 or it could already be locked down. Look for Benson to make a push to make the big league roster.
Eduardo Escobar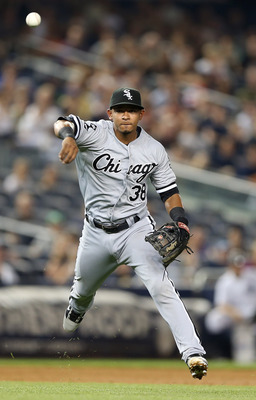 Elsa/Getty Images
Remember the Johan Santana trade? How not a lot of the prospects resulted in anything? Well, it looks like the Francisco Liriano trade might have a better outcome.
Eduardo Escobar is one of two players who came over in the trade and may be on the Twins roster in 2013. He made the White Sox major league club out of spring training as a utility infielder. He hit .207 in 36 games for the White Sox.
Pedro Hernandez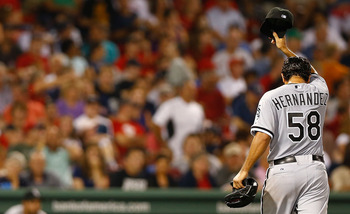 Jared Wickerham/Getty Images
There's not a whole lot on his résumé, but he does have something going for him. Pedro has been involved in two major league trades: the Carlos Quentin trade and the Francisco Liriano trade. Those are big names.
Hernandez made one appearance for the White Sox in which he gave up eight runs, an 18.00 ERA. Then again, with the state of the Twins pitching, he might be one of the best arms next year.
Jeff Manship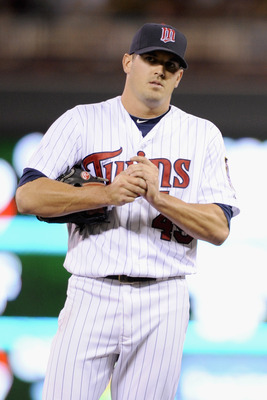 Hannah Foslien/Getty Images
The last four years have been quite a rough sea for Manship. He's been up and down between Rochester and the major league club. He hasn't pitched great, but he hasn't pitched horrible either.
Manship has only pitched 85.2 innings in 41 appearances. With their looking to be drastically revamped, Manship may find a port in the storm that is the Minnesota Twins.
Keep Reading

Minnesota Twins: Like this team?