New England Patriots vs New York Giants: Preseason Week 4 Live Score, Analysis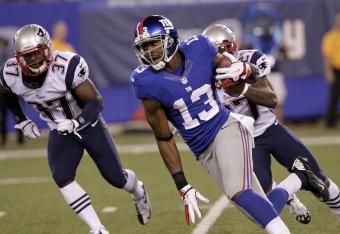 The Star-Ledger-US PRESSWIRE
The Giants face the New England Patriots in a rematch of Super Bowl XLVI tonight, and Bleacher Report will be blogging live throughout the game. Stay logged in for live streaming reaction, including live scores and analysis. Kickoff is at 7:05 p.m. EST.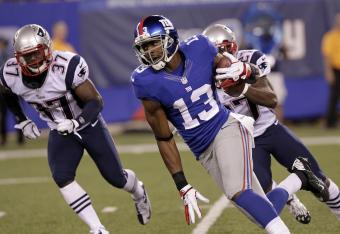 The Giants defense looked impressive against the Patriots, holding the defending AFC Champions to just 199 yards total offense in a 6-3 win at MetLife Stadium.
However, sans Eli Manning the Giants could not move the ball against New England's defense, one of the worst in the league last year.
So, let's take a quick look at what we learned in the Giants' final preseason matchup.
WHO'S HOT
Ramses Barden WR — Barden, who was about as make-or-break a Giant as there was coming into camp this year, made his case again for the No. 3 wideout position, grabbing four more catches for 31 yards and offering that big man up the middle that the Giants really need. Another stellar performance on the heels of a great game Friday against Chicago, where he hauled in a beautiful touchdown.
Adewale Ojomo DE — Once again, Ojomo shows up big time for Big Blue. Though he only had three tackles, the Miami standout had a key sack for the Giants and showed, once again, speed and determination into getting to the ball. The Giants could use help on the line and Ojomo will be one to give it to them.
Spencer Paysinger LB — For the third week in a row Paysinger made an impact, again finding himself at the top of the leaderboard for tackles, collecting six against the Patriots. Paysinger has really stepped up this preseason, showing a knack for getting to the ball and an ability to shake would-be tacklers.
WHO'S NOT
Rueben Randle WR — Randle is a lock to make the roster, and will probably battle Barden for the No. 3 wideout position, but he did nothing to help himself Wednesday. The LSU big man had trouble getting open and failed to haul in the one pass that came his way.
Andre Brown RB — This is a tough one, because Brown gained some significant yardage both on the ground and in the air. He caught two passes for 22 yards and gained 55 yards on the ground on 14 carries for a 3.9 clip. But losing two fumbles in one game is enough to ruin all that hard work when your boss is Tom Coughlin. Brown is in trouble.
Giants Special Teams — Jernigan and Randle were nonfactors on the return team and Patriots rookie Jeff Demps burned Big Blue for a 49-yard punt return that nearly went all the way. Not a terrible performance, but surely one that leaves Giants fans wanting more.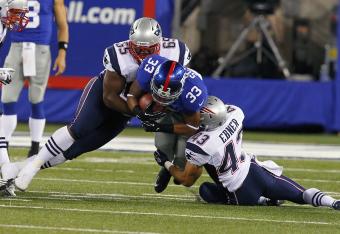 The Patriots start their last drive at the 24 yard line and Hoyer quickly drops back to find tight end Lee Smith over the middle for a first down.Then, he escapes trouble to find Eric Kettani for another first down.
But Hoyer, going deep into the end zone on the next first and 10 is picked off by LaRon Scott with an over-the-shoulder grab that—shock—is not reversed due to a penalty.
Scott, a kick return specialist out of Georgia Southern, was signed by New York barely two weeks ago.
Big Blue takes a knee on the next play to run out the clock.
Giants win 6-3 over the Patriots.
Stay right here for more a complete game wrap and analysis, including top rookie performances and three Giants on the bubble who may have played themselves into a spot on the roster.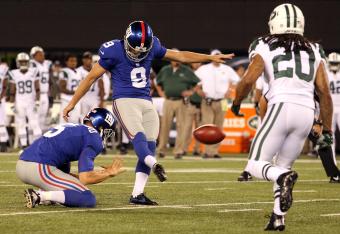 Lawrence Tynes comes in to kick a tie-breaking 32-yard field goal, giving the Giants the lead with 1:03 for the first time in the game. Giants 6, Patriots 3.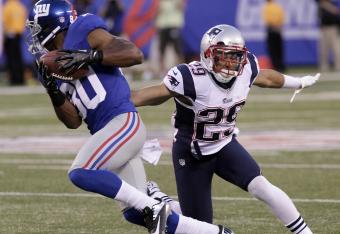 The Giants have their first real shot in the red zone in, well, ever tonight. Carr hands off for no gain and the clock strikes 2:00. More (or maybe less) to come.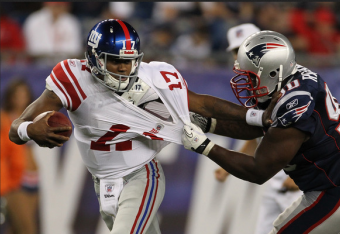 I remain befuddled as to why Ryan Perriloux, the one-time LSU standout, has not gotten more reps this preseason.
Carr has proved he can't move the ball at all and Perriloux is a beast.
This just in, Carr just got sacked AGAIN.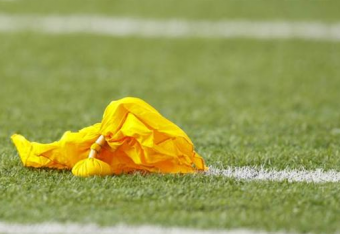 At this point, we've seen more flags than points on the board. The two teams have combined for 10 penalties for 80 yards, most going in the Pats' favor.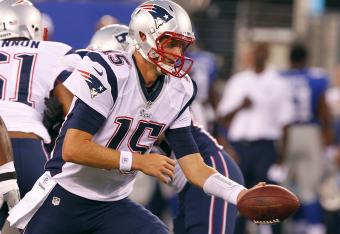 The Patriots go nowhere again, squandering solid field position, then forced to punt again.
New York is pinned back inside their 10 again after a fair catch.
This is beginning to look a lot like that Bill Murray movie, Groundhog's Day.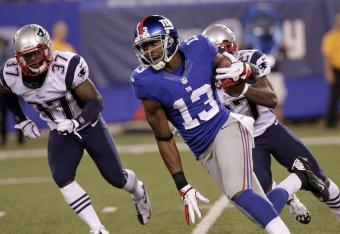 Giants can't even get beyond the 10 yard line, punt to the Pats again with 6:56 remaining.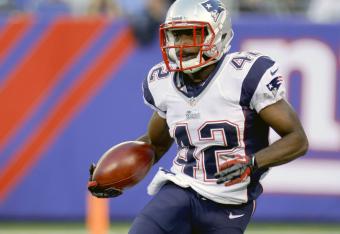 The Patriots' rookie Jeff Demps, who got stuffed on the first play of the drive, makes a nice play out to the right side, giving the Patriots some breathing room.
After a solid series by Carr, the Patriots defense stiffens up, forcing Lawrence Tynes to come in for a 54 yard field goal—if only to draw the foul. Ultimately Weatheford comes in to punt and the Giants come away with nothing to show for a nice drive.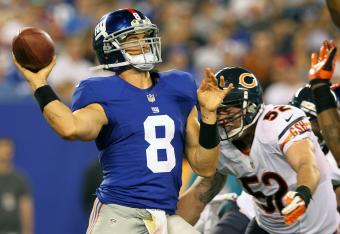 Wow! Carr escapes trouble, a near sack, to regain his composure—rolling left nonetheless and throwing across his body—for a first down on a third and 17.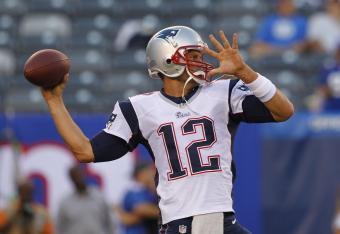 I don't think anyone was expecting this. A defensive battle between two of the high octane offenses in the NFL. But, this is really a testament to the value of Tom Brady and Eli Manning to their teams.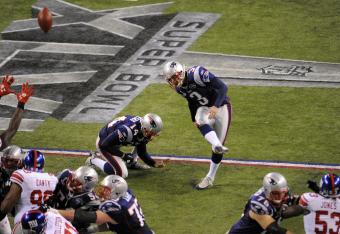 Greg Jones sacks Brian Hoyer for a big loss, then Big Blue holds, Mesko coming in to punt. The G-Men are doing a great job shutting down the Pats on all fronts.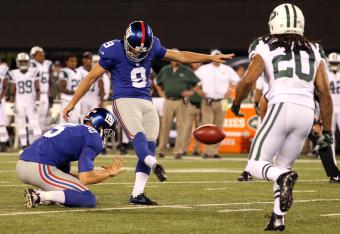 Big Blue moving the ball well, driving into New England territory after three straight completions from Carr, who escapes a near sack before tossing a great almost shuttle pass to Barden for a first down. But a penalty brings it back and the Giants send out Lawrence Tynes for a game-tying field goal.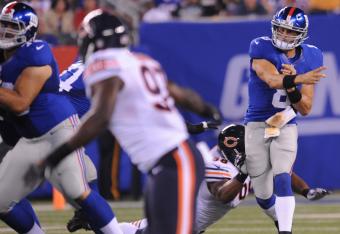 The Giants start off at the 20, after a booming kick into the end zone. We'll see if Carr can stay sharp and move the ball.
New Yorks' D looks solid, holding the Patriots to just a field goal, but Big Blue's offense struggles with Eli Manning taking snaps for just one series.
New England's Bolden is the star of the first half, gaining 59 yards on 15 carries.
And, the Giants Ramses Barden continues to make a case for why he should be in the conversation for the No. 3 wide receiver with two catches for 18 yards.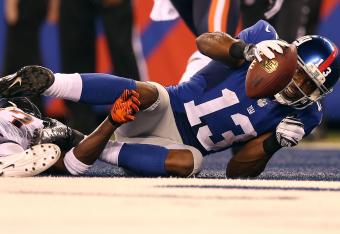 After the Patriots are forced to punt, the Giants run into the kicker and New England gets the ball back for one last shot in the half.
The Pats go three and out and punt again. This time, no penalty, but nothing exciting, fair catch called at the 12 yard line.
Carr to Barden over the middle for a first down. Time called. Carr under pressure to Brown, another first down running out of bounds. Carr sacked with 13 seconds left, one last chance.
With .02 left Carr drops back and is sacked as time runs out.
At the half, Patriots 3, Giants 0.
Ryan Mallett looks good, going 7 of 12, but we all know what happens to New England if Tom Brady ever goes down. Patriots trying to get one last shot in Giants territory before the half.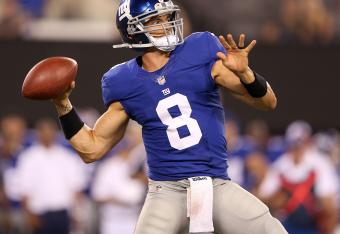 David Carr runs to his left but runs out of room, forcing the Giants to punt again with 3:19 on the clock.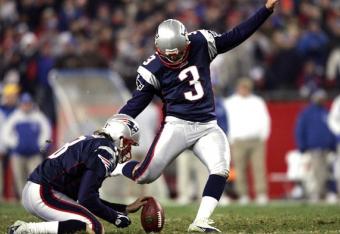 Patriots score the first points of the contest, with Stephen Gostikowski driving it through the uprights at 8:22 for a three point lead.
This article is
What is the duplicate article?
Why is this article offensive?
Where is this article plagiarized from?
Why is this article poorly edited?

New York Giants: Like this team?