Redskins vs Buccaneers: Preseason Week 4 Live Score, Analysis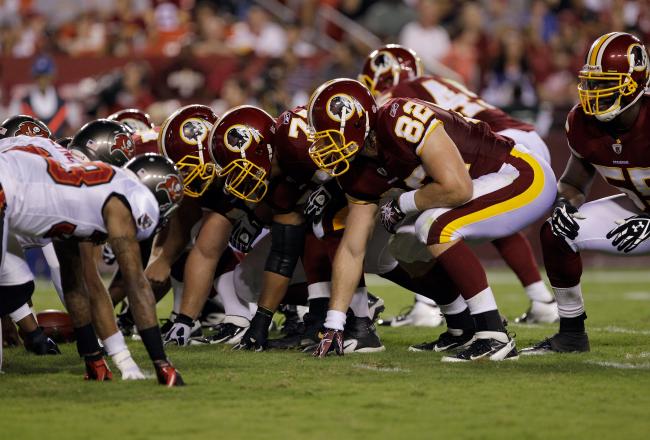 Rob Carr/Getty Images
This isn't the most exciting game of the year, but this final preseason game makes both teams even closer to their opening game opponents. (The Redskins will face the Saints, and the Bucs are facing the Panthers.)
If you were expecting a shootout between Robert Griffin III and Josh Freeman, or rookie sensation Alfred Morris or Tampa Bay's prized free agent, Vincent Jackson, then you will be disappointed.
If you are a fan of either team, then the game should remain entertaining regardless. What I love about the final preseason game is that players of both teams are fighting for their jobs.
They are fighting for a career, their family and passion. It might not be the prettiest game on display tonight, but I expect a competitive match between them.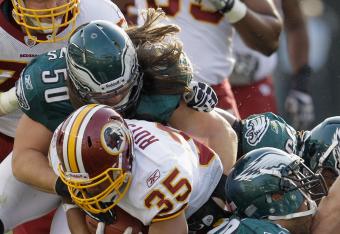 No major injuries seemed to occur for either team. Evan Royster seemed to get banged up, but nothing substantial, which is the last thing you want in the preseason.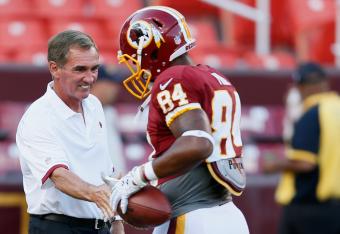 When it comes down to it, both Tampa Bay and Washington are teams that do not have high expectations league wide.
As they are both coming off poor campaigns last year. For the Redskins, Robert Griffin III is the talk of the town. As local aspirations are skyrocketing.
For the Bucs, the acquisitions of Vincent Jackson and Carl Nicks as well as the selections of Mark Barron and Doug Martin have brought glimpses of hope.
That all being said, these two franchises still have a long way to go. I think Greg Schiano has the leadership skills to bring the Buccaneers back to relevance.
As far as the Redskins are concerned, the talent is emerging, but Mike Shanahan has to prove that he's still go "it".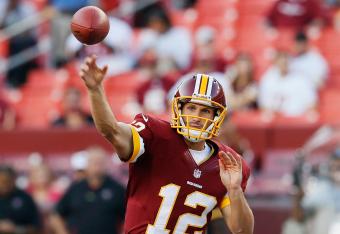 Players that stood out for the Redskins:
After his first play, Helu broke out in this game. He had 90 rushing yards, over 30 yards receiving and two touchdowns.
Rookies Keenan Robinson and Richard Crawford proved that they can contribute to the defense.The defensive line as a whole was dominant too.
Kirk Cousins poise is what impressed me the most. He read through his progressions effectively, didn't force any throws and performed well under pressure. I don't know how this guy fell to the fourth round.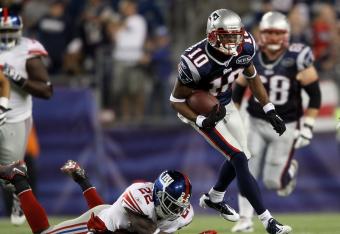 Two players that stuck out for the Bucs: Tiquan Underwood and Sean Baker. Figured Underwood already assured himself a roster spot, but Baker's effort will be recognized. Always got to root for the underdog.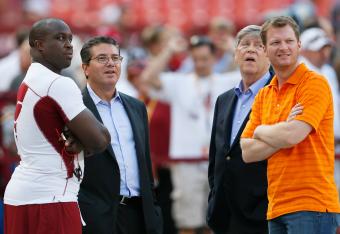 Jonathan Crompton takes a knee and will let the clock wind down. Redskins win this one-sided effort, 30-3.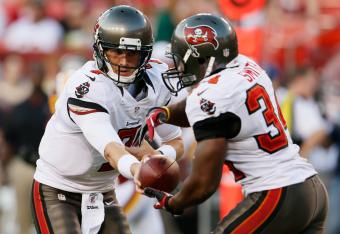 Brett Ratliff turns the ball over on downs. 1:54 remaining in the game. Redskins take over on offense.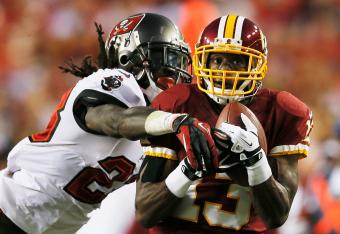 We're at the two minute warning at FedEx Field. Redskins are up 30-3. Tampa is facing a fourth down.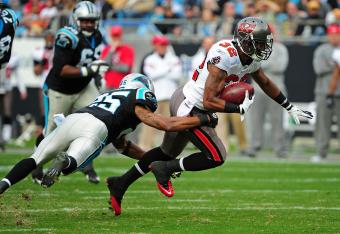 Mossis Madu pulling off some good runs on this drive, making defenders miss.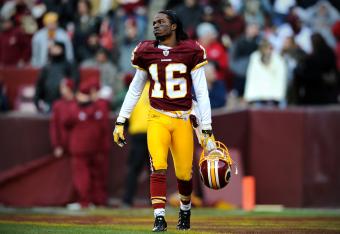 Sean Baker again! Recovering Brandon Banks fumble. Redskins are running out of running backs and the inexperienced Banks bobbled the handoff.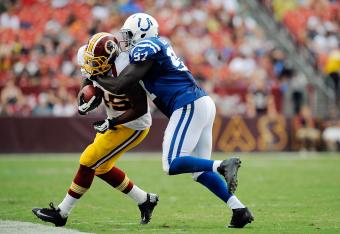 Fullback Dorson Boyce getting some action at tailback. Just converted on a 4th and 1 run. 9 minutes left in the game.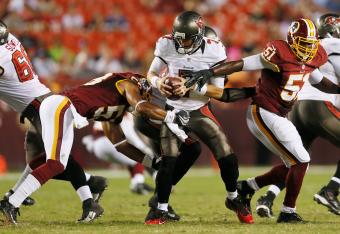 Linebacker Bryan Kehl intercepts Ratliff in the red zone. 43-yard return by Kehl, looks like this veteran linebacker wants to make the team.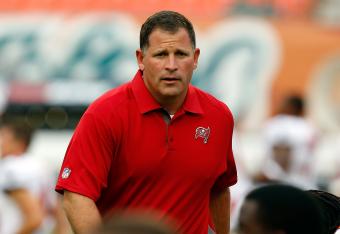 Coach Greg Schiano challenging the ruling on the field. Underwood's catch initially ruled incomplete, looks to be a catch as of now.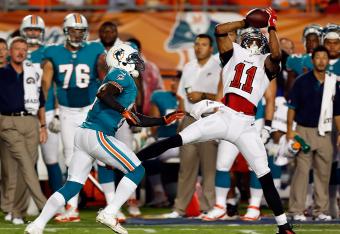 Tiquan Underwood has quietly had a very effective game. He's been Tampa's best weapon tonight.
That takes us to the end of the third quarter. 30-3 Redskins.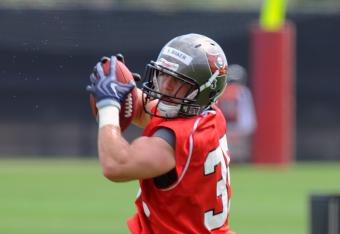 Jonathan Crompton hangs the ball up on a deep pass attempt to Banks. Safety Sean Baker with his second interception tonight, rookie out of Ball State has been making plays.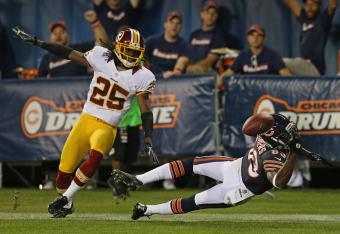 That's another three and out for Tampa Bay. Veteran corner David Jones with a nice play against Tiquan Underwood.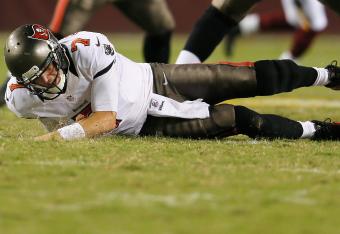 I'm not trying to talk more about the Redskins, but it's been hard to say anything positive about Tampa Bay so far.
They've struggled in just about every aspect of this game, they have some talented starters, but injuries are inevitable.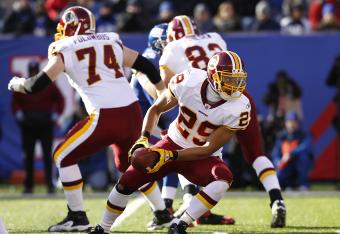 Touchdown Washington Redskins. Roy Helu is having himself a ball game, that's his second rushing touchdown of the game.
Redskins have 182 rushing yards thus far. 30-3 Washington.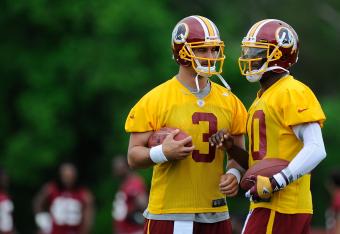 Former Tennessee quarterback Jonathan Crompton is now in the game, replacing Kirk Cousins.
Mike Shanahan is giving Brandon Banks every opportunity to make this team, Banks just exploded on that end-around.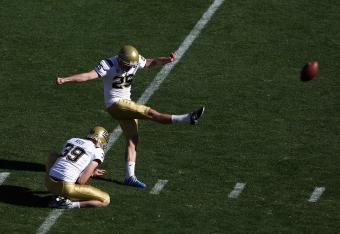 Kai Forbath kicks a 43-yard field goal for the Bucs. The shutout is over, 23-3 Redskins.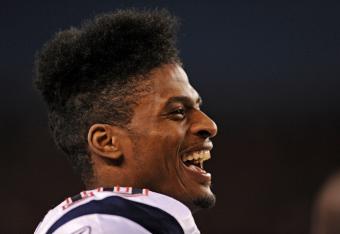 Tiquan Underwood with a back-shoulder 20-yard reception. This is the Bucs best possession so far.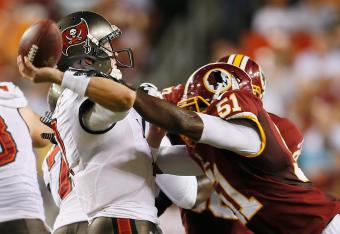 Tiquan Underwood with a nice first down reception bringing the Bucs close to midfield.
Rookie corner Richard Crawford is injured on the play.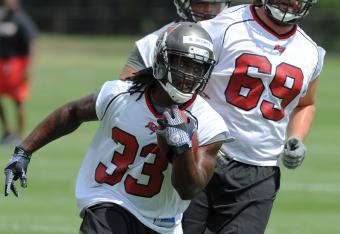 Bucs run another playaction, rolling to the right - pass to the fullback. This time Robert Hughes with a 15-yard reception.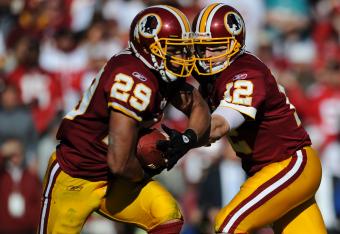 Touchdown Washington Redskins. Roy Helu with a 15-yard touchdown run as he dives into the corner of the endzone. Helu showing his playmaking ability all game.
23-0 Redskins.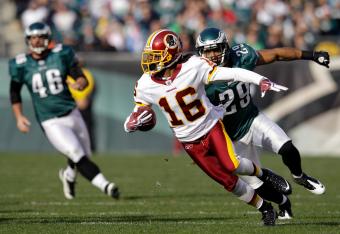 Kirk Cousins throws a deep ball to Brandon Banks. Speed kills, 47 yard completion to the Bucs 15 yard line.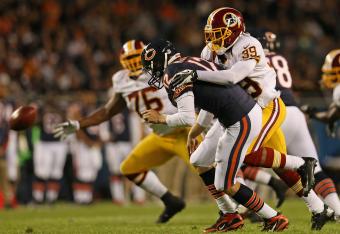 Redskins rookie cornerback Richard Crawford intercepts Brett Ratliff's deep ball to Tiquan Underwood. That's Crawford's second interception of the preseason. Not bad for a 7th round pick.
This article is
What is the duplicate article?
Why is this article offensive?
Where is this article plagiarized from?
Why is this article poorly edited?

Washington Redskins: Like this team?