Transfer Deadline Day: 10 Bold Predictions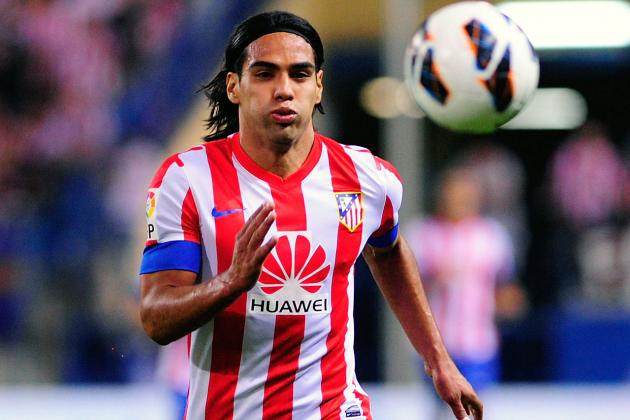 Gonzalo Arroyo Moreno/Getty Images

The summer transfer window closing just a matter of hours from now.

That is a statement which, technically, is just as true as it was when it officially opened on July 1, but you get the picture.

This is generally the time when outlandish deals happen. Considering that Robin van Persie has joined Manchester United and AC Milan sold their two best players already, the bar has been set pretty high for the forthcoming shenanigans on deadline day.

The summer transfer window is a time to let your imagination run wild, and very much in that spirit, here are 10 things that could cause a stir on Friday.
Begin Slideshow

»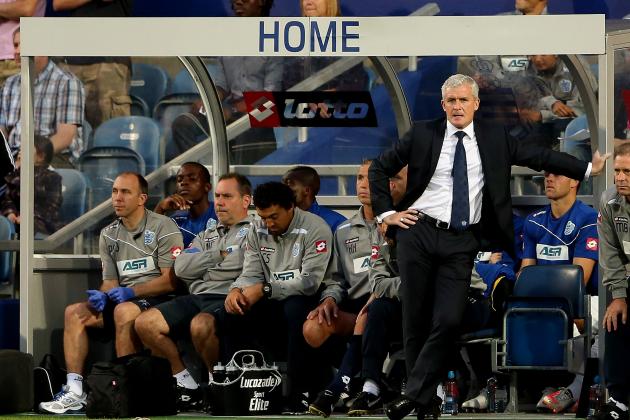 Scott Heavey/Getty Images

Since the opening of the 2011 transfer window, 21 new players have arrived at Loftus Road—if you include the imminent arrival of goalkeeper Julio Cesar.
Despite making some astute signings this summer, such as Park Ji-Sung and Junior Hoilett, QPR continue to be linked with virtually every player available.
Expect owner Tony Fernandes to be writing plenty more cheques between now and Friday.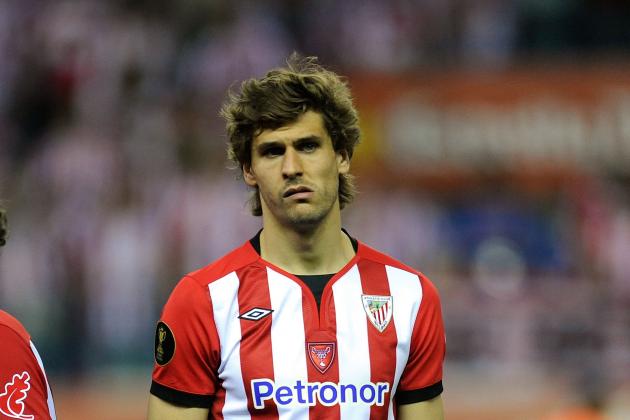 Denis Doyle/Getty Images

What had looked so much like the start of a great new era at Athletic Bilbao is rapidly crumbling into dust. Javi Martinez has already jumped ship for Bayern Munich, and it looks like striker Fernando Llorente will follow him out the door.
The big forward has been most recently linked with a move to Italian giants Juventus, but it has been reported that he has always favoured a move to England.
Stoke City have been looking for a striker, even skirting around the idea of signing Michael Owen, and they can offer a red-and-white striped kit and a vociferous home support that will make Llorente feel as though he never left the San Mames.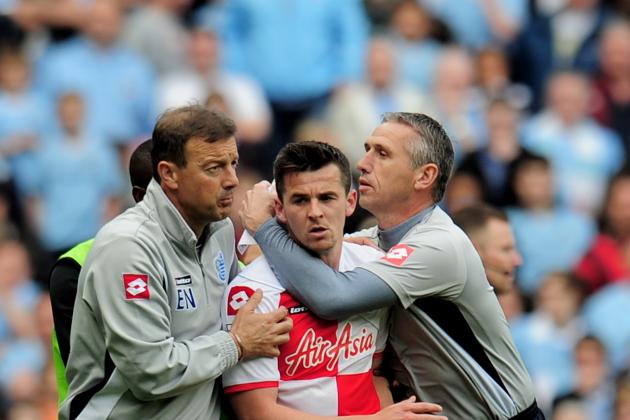 Shaun Botterill/Getty Images

In spite of his very public outburst of violence against Manchester City last season, which led to the 12-match ban he is currently serving, Barton appears set to be given yet another chance at a club, this time French side Marseille.
The midfielder is set to complete his move on Thursday, but his impatient tweets (such as, for example, "Off to Marseille. It's on. Its off. It's back on again. I am still skeptical...?") might lead OM to have second thoughts.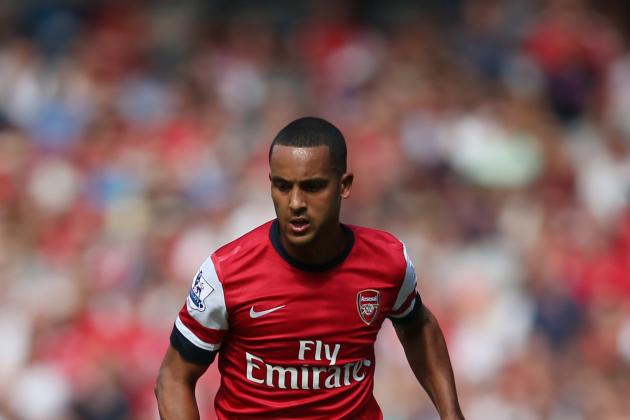 Julian Finney/Getty Images

Things just seem to keep getting worse for Arsenal. First Cesc Fabregas joins Barcelona, the team the Gunners used to feel they shared a mutual philosophy with, and then Robin van Persie jumped ship for their biggest rivals of the past 20 years, Manchester United.
Now they are even struggling to keep hold of winger Theo Walcott, who is refusing to sign a new contract even though he is on the final year of his current deal.
Given the way things are going, who's to say he won't be defecting to White Hart Lane by the end of the week?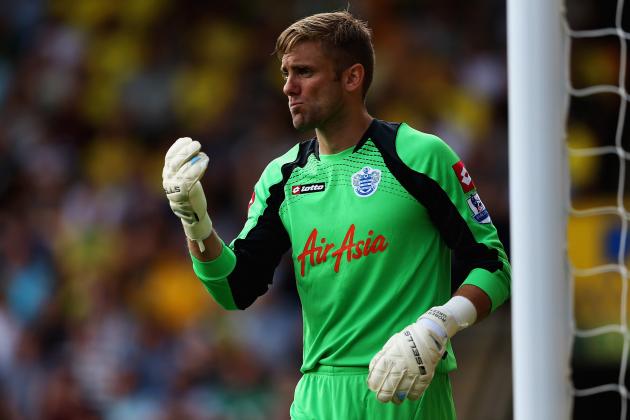 Matthew Lewis/Getty Images

Poor old Greenie. The guy just can't catch a break. He went from England's starting goalkeeper at a World Cup to an international laughing stock in the time it took to shell a tame Clint Dempsey shot into his own net. Then the following year he was relegated with West Ham.
Now three games into his career at QPR, it looks like he is set to be replaced by Julio Cesar, who only a couple years ago was comfortably ranked as one of the world's top keepers.
Given the revolving doors at Loftus Road, Green may yet make an exit, leaving his legacy as that 5-0 drubbing at the hands of Swansea on the opening day.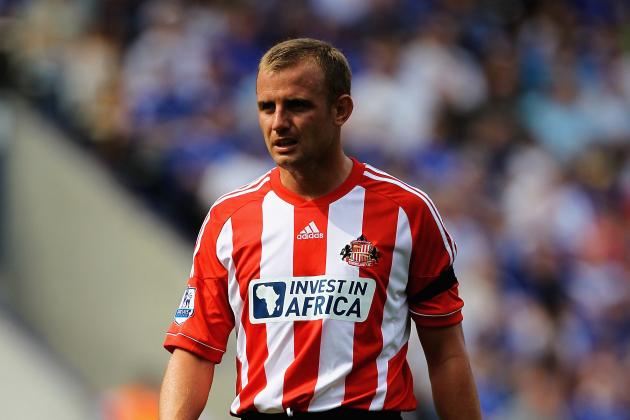 Matthew Lewis/Getty Images

Liverpool fans thought they had seen the end of splashing out exorbitant sums of money on British midfielders like Jordan Henderson and Stewart Downing, but the £15 million arrival of Joe Allen may have made them reappraise that policy.

With Lucas Leiva picking up yet another injury that threatens to see him sidelined until the winter, the Reds may have to dip into the transfer market for a replacement.

Sunderland midfield terrier Lee Cattermole could probably be tempted into making the move. About £18 million should do the trick.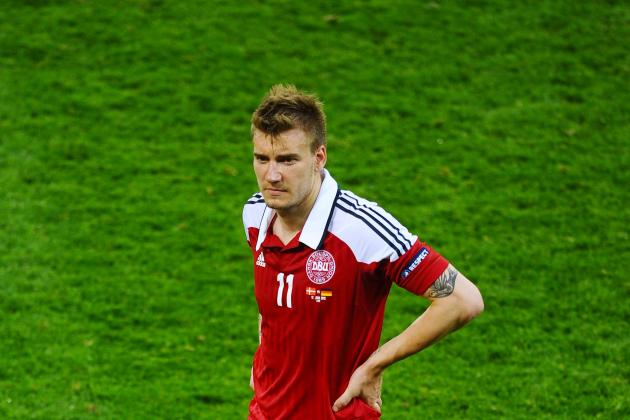 Laurence Griffiths/Getty Images

Every transfer window is the same. Nicolas Bendtner is told he can leave Arsenal and find another club, and the Dane is routinely linked with a host of other sides before he ends up going nowhere.

The Gunners got a far as sending him to Sunderland once, but his loan deal was not made permanent.

The striker is likely to be one of those names trending on deadline day, but he knows he is onto a good thing at Arsenal and will not leave without a fight.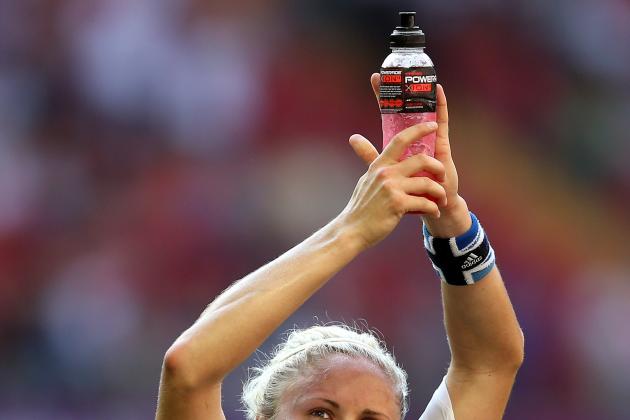 Julian Finney/Getty Images

When your first-choice left-back is George McCartney, that is an area you would want to strengthen before the transfer deadline passes, especially when you are a newly-promoted side like West Ham.

So if an agent approached Sam Allardyce and offered him an Arsenal full-back who was an experienced international and scored four goals for their country at their most recent major finals, surely he would jump at the chance.

England women's international Houghton would hardly be the first Gunner to jump ship just as their star was at its peak, would she?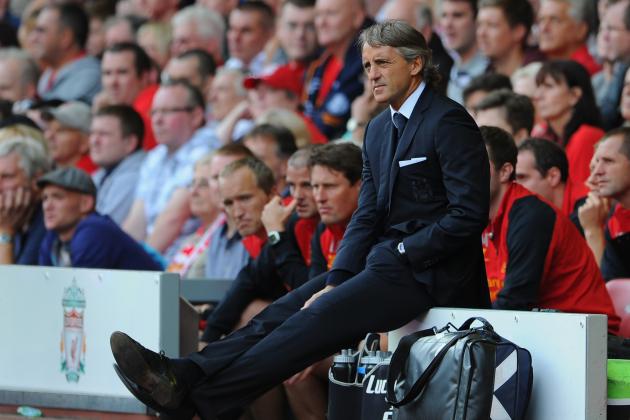 Michael Regan/Getty Images

Roberto Mancini got a bit narky following last Sunday's draw at Liverpool, when journalists kept asking him about potential signings.

A few weeks ago he had said that the champions did not need to make many signings to give him the ideal squad: only "three, four or five."

Given that they have only signed Jack Rodwell and defender Matija Nastasic to date, expect the Italian coach to spend much of September writing off his team's title chances for this season.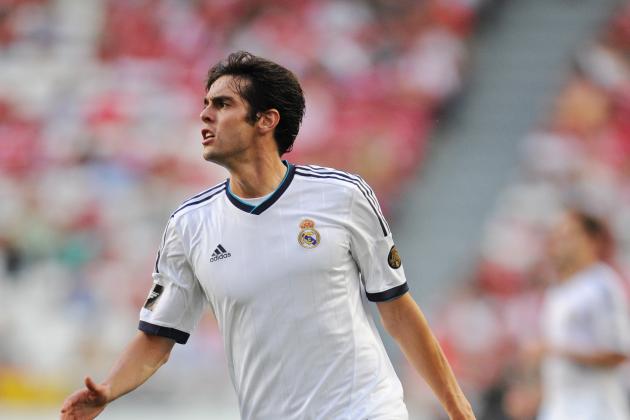 Jasper Juinen/Getty Images

The considerable portion of Twitter who uses the social networking site predominantly for football was shaken this week by not one but two accounts claiming to be player agents turning out to be false.

While most right thinking realised some time ago that no one who was genuinely ITK would dispense sensitive information for free to anyone who wanted it was unlikely, a fair few thousand proletariat fell for it, including a handful of journalists.

But what if it is all just a big double bluff? What if the confessions this week are themselves fake, perpetrated as a means to detract attention away from the actual deals happening.

If, come Saturday morning, Manchester United have added Kaka to their squad and Radamel Falcao is wearing the blue of Chelsea, we will have all been duped not once but twice.