MLB's All-'Golfing in October Team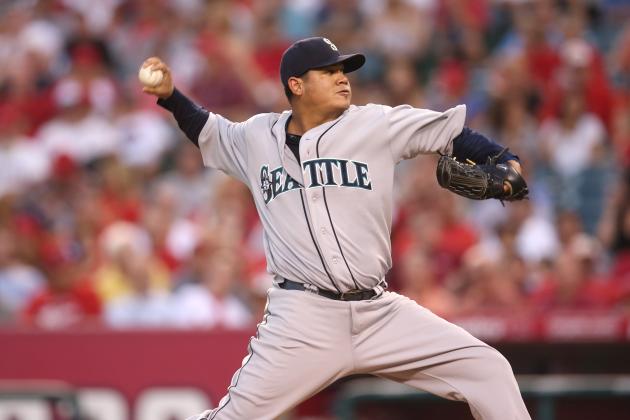 Stephen Dunn/Getty Images

Every team's goal entering the season is to be playing in October, and anything can happen once the postseason rolls around. Anyone reaching the postseason has a legitimate shot at winning it all.
For some players, the postseason is an annual occurrence as they suit up for a perennial contender, but for others, October baseball is something that has eluded them throughout their career.
So here is a look at the best player at each position who has never appeared in a postseason game. My only stipulation was that the player has to have been in the league for five seasons.
Begin Slideshow

»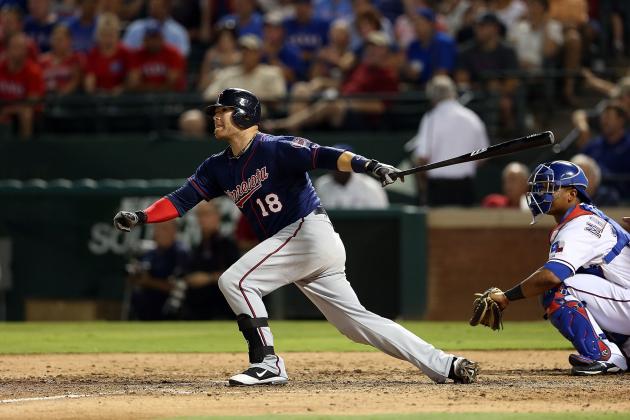 Ronald Martinez/Getty Images

Career Stats: .273/.333/.329, 81 HR, 326 RBI, 275 R
Seasons: eight
Overview
Doumit spent the first seven seasons of his career with the Pirates, and he has never played for a team with a winning record let alone a postseason team.
Just as the Pirates have begun to turn things around, he jumped ship and joined the Twins this past offseason. He signed with them on a one-year, $3 million contract to play DH, first base and catcher.
He's played well enough to earn a two-year, $7 million extension, but given the current state of the Twins' franchise, he won't be leaving this list by 2014.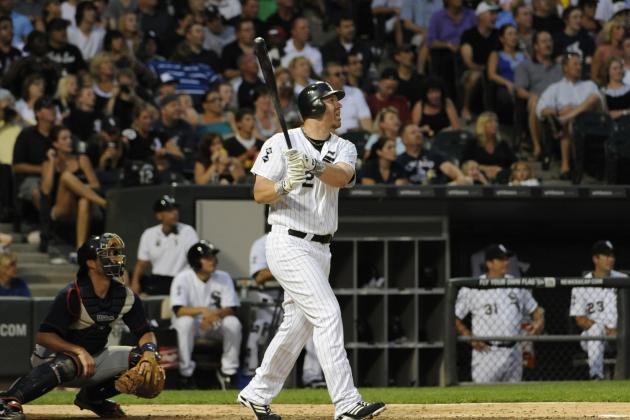 David Banks/Getty Images

Career Stats: .240/.371/.502, 403 HR, 1,010 RBI, 976 R
Seasons: 12
Overview
Dunn began his career with the Reds, playing with the team from 2001 to 2007, during which time the team's best finish was an 80-82 season in 2002.
He joined the Diamondbacks at the deadline in 2008 in what was his best chance to make the postseason. The club finished 82-80, second in the NL West.
After a disastrous first season in Chicago, he's bounced back with an MLB-high 38 home runs, and the team has turned things around as well. They currently have a two-game lead in the AL Central and are in a good position to break Dunn's playoff drought.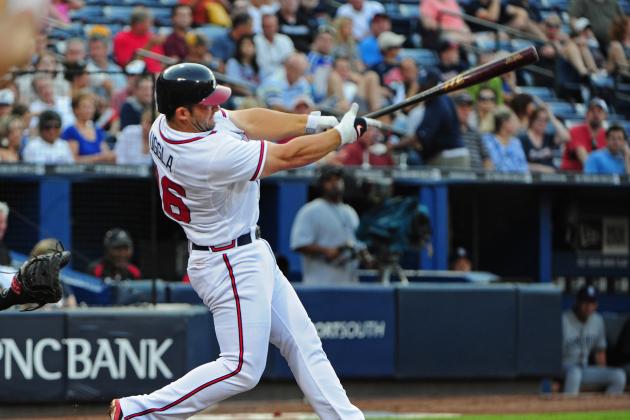 Scott Cunningham/Getty Images

Career Stats: .253/.342/.470, 206 HR, 610 RBI, 657 R
Seasons: seven
Overview
Uggla began his career in the Diamondbacks' organization before being selected in the Rule V draft by the Marlins prior to the 2006 season.
He stepped in as the team's starting second baseman immediately, and he put up a .282 BA, 27 HR, 90 RBI season as a rookie.
Never seeing the playoffs in his five seasons in Florida, he joined the Braves last season and came one game away from getting his first taste of October baseball. While he's struggled this year, his NL-best 79 walks has resulted in a solid OBP. He's helped put the Braves in a good position to make the playoffs.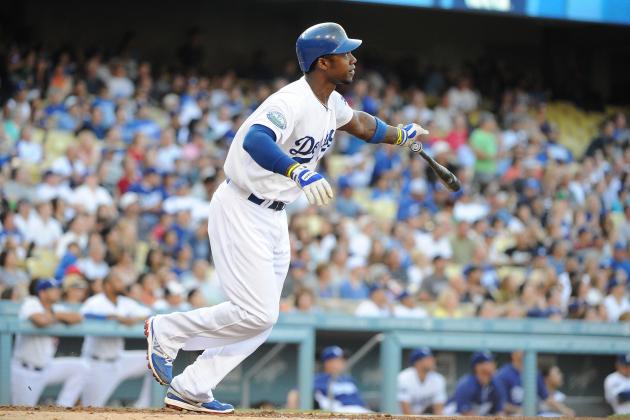 Lisa Blumenfeld/Getty Images

Career Stats: .300/.373/.499, 155 HR, 514 RBI, 685 R
Seasons: eight
Overview
While the trade that sent Hanley Ramirez from the Red Sox helped build a championship team, it was Boston who claimed the title as acquisitions Josh Beckett and Mike Lowell were key contributors in the team's 2007 run.
One of the most dynamic offensive players in the game, and the 2009 NL batting champ, Ramirez has seen his production tail off in the past two seasons. As a result, the Marlins jumped at the chance to move him at the deadline and shipped him to the Dodgers.
He's hit .283 BA, seven HR, 32 RBI in 32 games since moving to Los Angeles, and his continued production will be integral if the Dodgers hope to secure a postseason berth.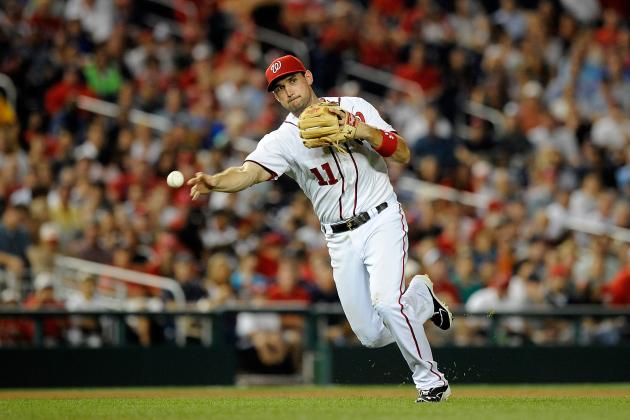 Patrick McDermott/Getty Images

Career Stats: .287/.354/.475, 144 HR, 565 RBI, 560 R
Seasons: eight
Overview
While he's struggled to stay healthy at times, Zimmerman is undoubtedly among the best third basemen in the game when he's on the field. That was reason enough for the Nationals to reward him with a six-year, $100 million extension.
In the majors shortly after being drafted back in 2005, Zimmerman quickly emerged as the face of the Nationals' franchise. In the process, he's had to endure some rough seasons playing for some bad teams.
However, this year the Nationals look like a legitimate title contender, and Zimmerman has led the offensive charge in the second half with a .341 BA, eight HR, 27 RBI line in 44 games.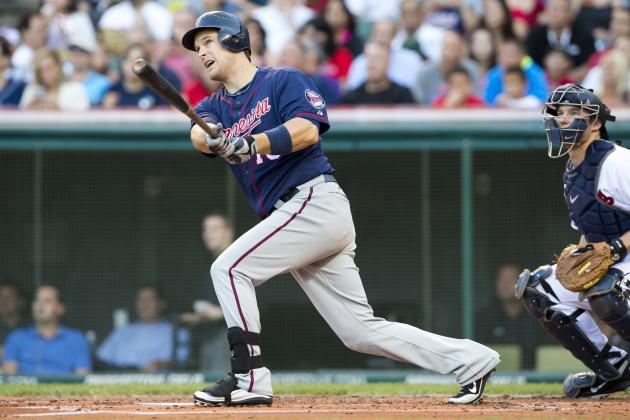 Jason Miller/Getty Images

Career Stats: .261/.362/.483, 163 HR, 526 RBI, 463 R
Seasons: nine
Overview
Willingham opened his career playing five seasons with the Marlins, making his debut the season after the team won the World Series in 2003.
From there, he spent two years with the Nationals before signing with the A's last season. In Oakland, he put up career bests of 29 HR and 98 RBI while playing for a poor A's team.
That performance earned him a three-year, $21 million contract with the Twins, and he already has 31 HR and 92 RBI on the season. He has proved to be one of the best signings of the offseason.
However, given the Twins' current situation, the postseason will likely continue to elude him for the foreseeable future.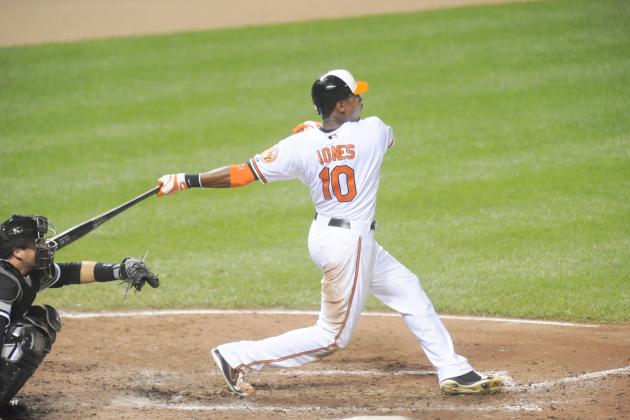 Mitchell Layton/Getty Images

Career Stats: .278/.322/.450, 100 HR, 357 RBI, 386 R
Seasons: seven
Overview
The Orioles shipped Erik Bedard to the Mariners for a package centered around Adam Jones in the offseason leading up to the 2008 season.
He immediately took over in center field and has gotten progressively better in each season since, as he set career highs last season with 25 HR and 83 RBI. He is well on his way to surpassing those marks this year.
After a phenomenal first half, his production has slowed after the break, but the Orioles remain in the postseason hunt. They could be looking at their first playoff trip since 1997.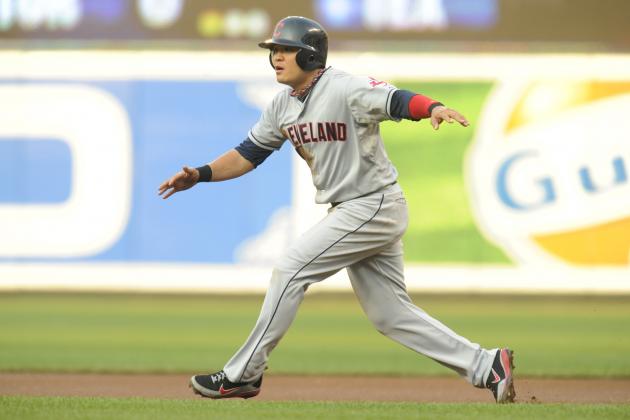 Mitchell Layton/Getty Images

Career Stats: .289/.380/.469, 82 HR, 355 RBI, 375 R
Seasons: eight
Overview
The trade of Ben Broussard to the Mariners for Choo at the deadline back in 2006 ranks as one of the better moves any team has made in the past 10 years.
Choo is not a superstar, but he does a little bit of everything. He posted back-to-back 20 HR/20 SB seasons in 2009 and 2010 before injuries plagued him last season.
He's displayed good speed/power numbers again this season at 15/15, but he's been one of the few positives on offense for the Tribe. A free agent after next season, it may take him signing with a new team to finally see the postseason.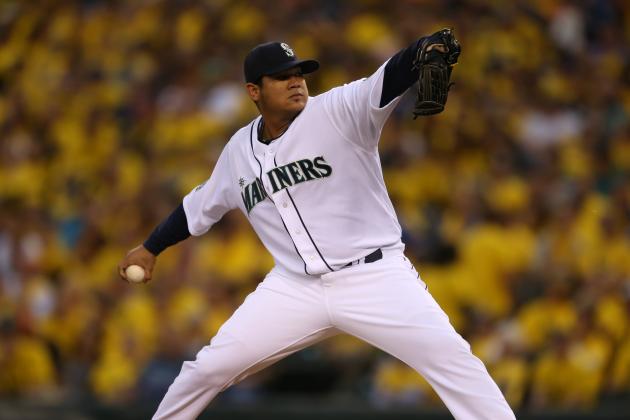 Otto Greule Jr/Getty Images

Career Stats: 232 GS, 98-72, 3.14 ERA, 1,448 Ks, 1,585 IP
Seasons: eight
Overview
Hernandez broke into the majors as a 19-year-old phenom back in 2005, and he's been arguably the best pitcher in baseball over the past four seasons.
The 2010 AL Cy Young winner, Hernandez currently leads the AL in ERA, shutouts and innings pitched, and he's gone 13-5 pitching for an offensively inept Mariners team.
He appears dedicated to Seattle, and the team has reiterated time and again that they have no intention of trading him. As of now, it looks like the team is still at least a few years from contention.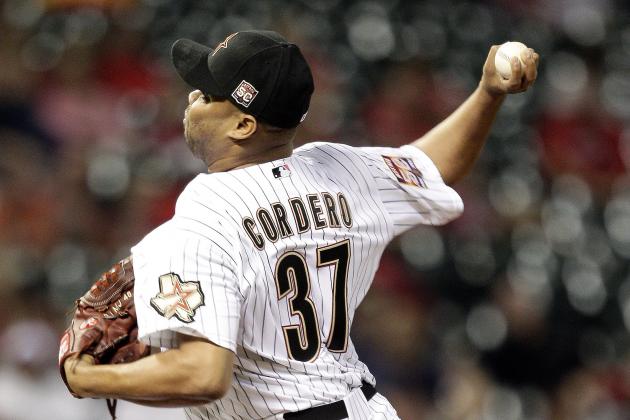 Bob Levey/Getty Images

Career Stats: 800 G, 47-53, 329 Sv, 3.38 ERA, 8.7 K/9
Seasons: 14
Overview
Among active players, Cordero is second only to Mariano Rivera in career saves, and while he is not the same pitcher at the age of 37, he's had a terrific career to this point.
Over the past five seasons leading up to this year, he racked up 194 saves. He was among the league leaders each season.
He's played for the Rangers, Brewers and Reds. While those teams were never cellar dwellers while he was with them, he was never able to make his way into October.