The NFL's Under-25 Dream Team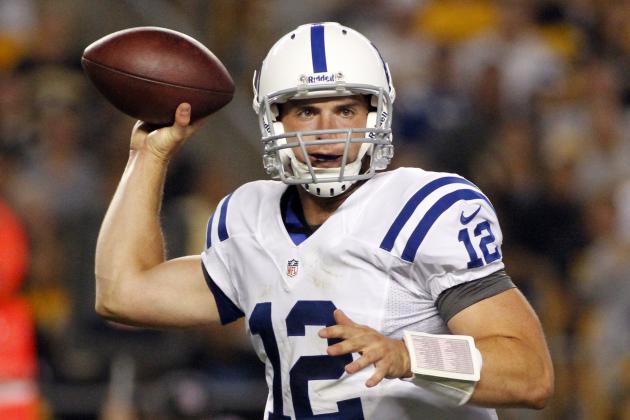 Justin K. Aller/Getty Images

If I had to take one quarterback under 25-years-old to start my NFL franchise, I'd choose Andrew Luck. That got me thinking about which players I'd choose if I were building a dream team of under-25 players.
American football is peaking right now, and as such, the athletes that choose to compete in the sport are all of the highest caliber. Every year, the NFL draft is packed full of elite athletes, making the NFL even more exciting than ever before.
You have guys like Jason Pierre-Paul who, at 6' 5" and 278 pounds, can do a run of back flips that would make a few amateur gymnasts jealous. The level of speed and athleticism coming into the league is at an all-time high, and many of the game's best players are only a year or two out of college.
So, without further ado, I present to you my under-25 dream team.
Begin Slideshow

»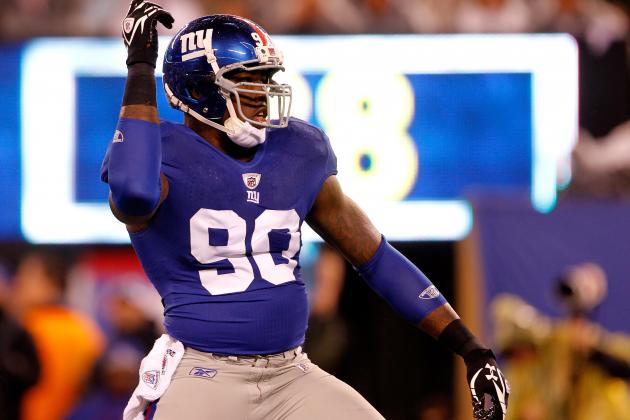 Rich Schultz/Getty Images

Jason Pierre-Paul and Aldon Smith
Both of these young men are physical freaks of the first order.
They are also relentless pass-rushers with the strength to also excel against the run. They represent the next-generation Bruce Smith, and both of them are only starting to tap into their insane potential.
If they were on the same team, they'd both get plenty of one-on-one matchups on the outside, and we already know they'd win most of those individual battles. It wouldn't be a stretch to assume that they'd put up at least 30 sacks a season between them, provided they stayed healthy.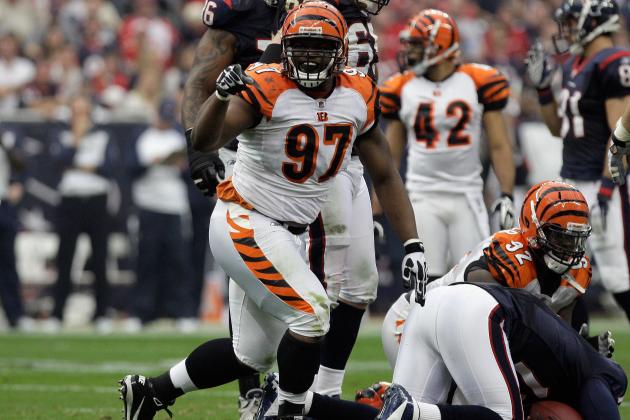 Thomas B. Shea/Getty Images

Geno Atkins and Dontari Poe
Atkins is already one of the best 4-3 defensive tackles in the NFL at the age of 24. He's extremely strong and combines excellent leverage and technique to dominate in the trenches.
Poe is more of a project player, but in a lineup like the one I've assembled, he'd thrive. Teams would be forced to account for the two pass-rushers on the outside, and Atkins requires a double-team, so Poe would end up with frequent one-on-one matchups.
The strength that both of these two young men possess would make for tough sledding in their opponents' running games, and given the linebackers I have behind them, they'd be darn-near impossible to dominate in that regard.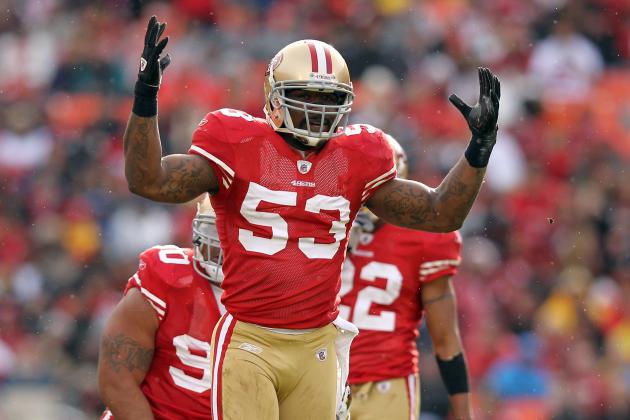 Ezra Shaw/Getty Images

Von Miller, NaVorro Bowman and Sean Weatherspoon
These young men are already at the top of the league in terms of skill, speed and smarts.
Weatherspoon and Bowman are stout against the run, and Miller is a speed demon on the outside. Given a couple of years together behind this front four, the trio would be legendary.
Bowman and Weatherspoon are also dependable in the passing game, and Miller's athleticism allows him to be effective, though he does need some better technique and more film study to be on par with the other two.
Here's how I'd line them up: Miller is the weakside linebacker, Bowman is in the middle and Weatherspoon would take the strong side.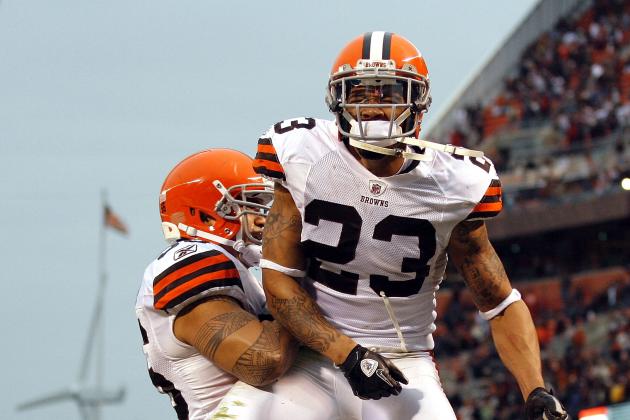 Matt Sullivan/Getty Images

Joe Haden, Stephon Gilmore and Janoris Jenkins
Cornerbacks these days have to possess size, speed, technique, physicality and savvy in order to defend today's wide receivers in this pass-happy league.
Haden and Gilmore both have good size and speed, and they are both physical, technical scrappers who make life difficult for receivers of every kind.
Jenkins is a marvel to watch out on the field. He changes direction seamlessly and has a real nose for the ball.
This trio would be insanely difficult to beat through the air, especially considering the brutal pass-rush the front seven would be dialing up on a regular basis.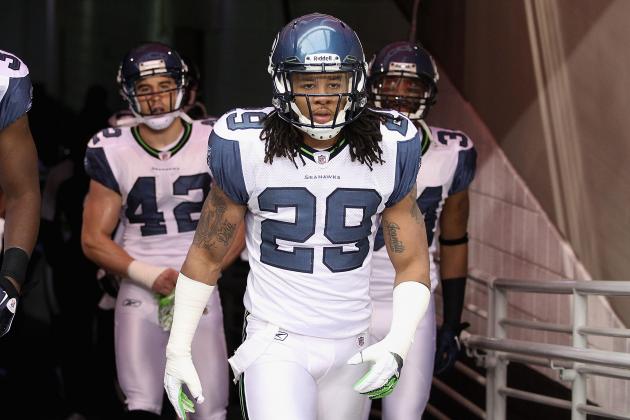 Christian Petersen/Getty Images

Earl Thomas and Mark Barron
If any current player has the right stuff to become the next Ed Reed, it's Thomas. This kid has unteachable instincts and elite speed, and he's always around the ball.
Whether it's in the passing game or the running game, Thomas makes his presence felt on more plays than not.
Barron is going to be a star in this league. He also possesses unteachable instincts, and his time at Alabama with Nick Saban has given him plenty of teachable skills, as well. He has good ball skills and is a thumper in the running game.
There would be plenty of "Wooo" hits between these two stars, and receivers would rue the day they tried to go across the middle.
Christian Petersen/Getty Images

Left Tackle: Tyron Smith
Left Guard: Mike Pouncey
Center: Maurkice Pouncey
Right Guard: Kevin Zeitler
Right Tackle: Bryan Bulaga
There isn't a better collection of under-25 offensive linemen in the NFL.
These young men are future All-Pros, and though they might struggle for a year while they learned to play together, this unit would be a force to be reckoned with in both the passing game and on the ground.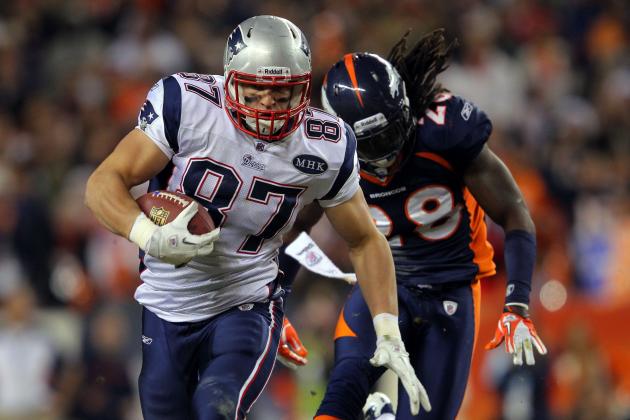 Doug Pensinger/Getty Images

Rob Gronkowski and Coby Fleener
Gronkowski is a proven commodity, and we know he's capable of destroying defenses. His size/speed advantage over most linebackers makes him darn-near impossible to defend one-on-one, and even when he's double-teamed he still makes plays.
Fleener is yet to be tested, but his ability to stretch the field with his wide-receiver speed, combined with his excellent size and hands, makes him one of the most dangerous, young pass-catching tight ends in the league.
The two of them would cause opposing defensive coordinators to dedicate safety help, thus opening up lanes for this team's wide receivers to exploit.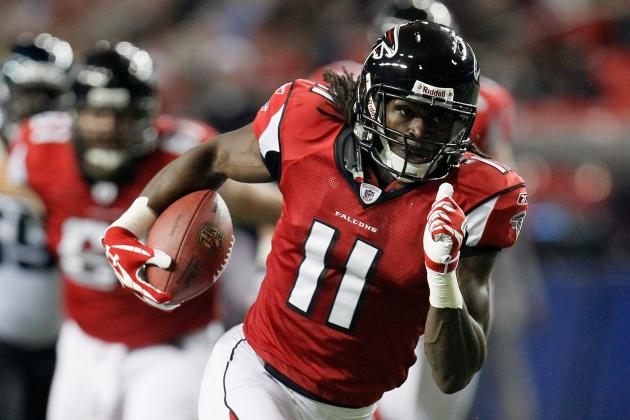 Kevin C. Cox/Getty Images

Julio Jones, A.J. Green and Antonio Brown
Speed, speed and more speed—not to mention exceptional all-around skills—is what this talented young group of receivers brings to the table.
Green is the slowest of the three, and he ran a 4.5-second 40-yard dash at the 2011 NFL scouting combine. His length, leaping ability, route-running and glue-like hands make him the true No. 1 receiver in this group.
Jones can just fly. He is a threat to take it to the house on any given play.
Brown is sneaky-good. He is fast, has excellent technique running routes and has an uncanny ability to shake defenders.
This trio would be legendary.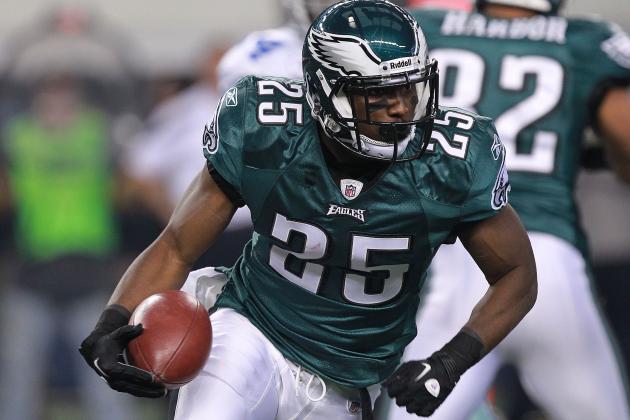 Ronald Martinez/Getty Images

LeSean McCoy
McCoy is one of the best all-around running backs in the NFL.
He can pound the rock between the tackles, has enough speed to get around the corners on the outside, possesses elite vision and is an outstanding receiver out of the backfield.
He's the perfect back in today's modern game, where the passing game takes precedence.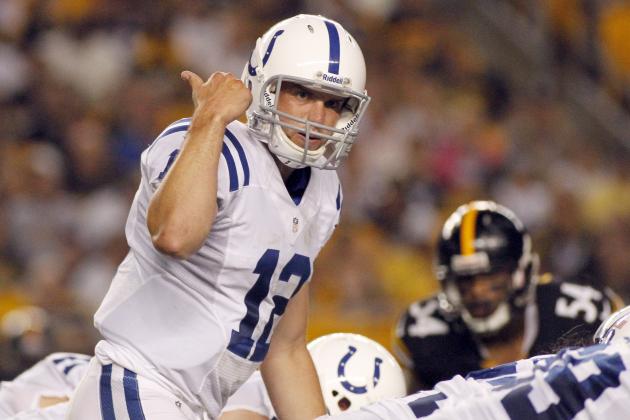 Justin K. Aller/Getty Images

Andrew Luck
Luck, at the age of 22, already looks like a 28-year-old Peyton Manning without all the misdirection before the snap.
His command of the huddle, his direction on offense and his poise and presence in the pocket are already better than most of the league's quarterbacks.
Luck may not have Cam Newton's arm strength, but he can make all the throws an NFL quarterback needs to make, while dropping it in with exquisite touch.
I wouldn't start an NFL franchise with any other young quarterback. Luck is simply the best.
Follow me on Twitter @JesseReed78