US Open: Roger Federer and the Most Beloved Players in Flushing History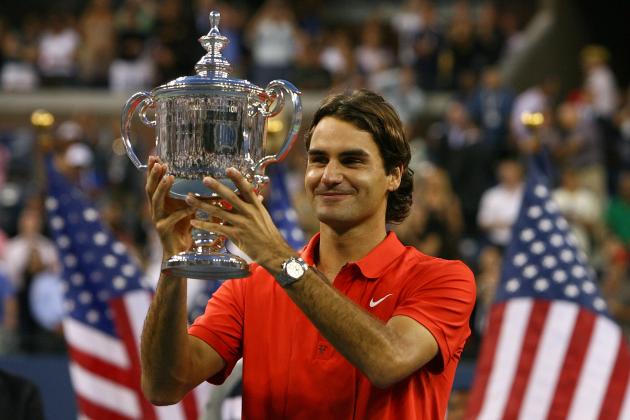 Al Bello/Getty Images

It is no secret that New York has fallen in love with the U.S. Open.
Since the championship moved from the West Side Tennis Center in Forest Hills to its current home at the old 1964 World's Fair grounds in 1978, the bond between fans and players has grown immensely.
The first major to have a night session, the Open brings a unique atmosphere to the sport that is not seen in many other arenas. The constant buzz of the crowd and their strong knowledge of tennis give these two weeks an almost gladiator kind of feel.
If you can give your all out there, the fans will embrace you like they have the greats of the game for previous generations. From Arthur Ashe to Roger Federer, these players have been adopted by New Yorkers as their own and have become as important a part of the sports landscape as the Yankees, Knicks and Giants.
Here are some of the most beloved players to play in the Open era.
Begin Slideshow

»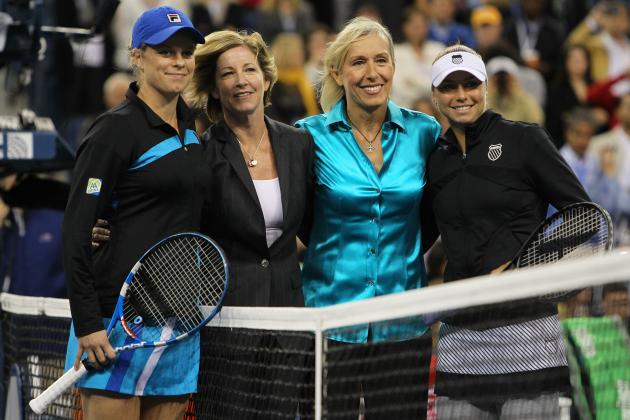 Nick Laham/Getty Images

Evert literally grew up in front of the eyes of New Yorkers.
From her first appearance at 15 in 1971 when they still played on grass at Forest Hills until her retirement at 33 after the 1989 Open on the hard courts of Flushing, she became America's Sweetheart.
Whether it was her game or engagement to Jimmy Connors or her intense rivalry and friendship with Martina Navratilova, the United States Tennis Association and CBS would always put her front and center in Louis Armstrong Stadium and on television.
Her game, only topped by Navratilova, never showed a decline. Between 1975 and 1984, she only missed one final and won six.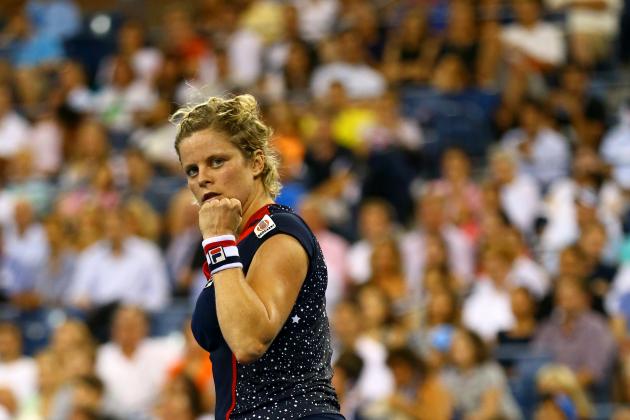 Al Bello/Getty Images

Not many 23rd-seed players get night matches at Arthur Ashe Stadium in the first round, but Clijsters earned that honor this year.
Clijsters has not lost a match at the Open since 2004. Between becoming a mother and retiring (the first time) and injuries after she came back, Kim won the next three Opens she played in 2005, 2009 and 2010.
The Belgian has always shown what the New York crowd wants to see—grit and determination each time on the court. Clijsters has responded with a 38-5 record in New York.
Universally loved and respected by fans and fellow players alike, Clijsters has grown to love the Open as much as New York has opened to her.
It is no accident she chose the Open to be her last pro tournament.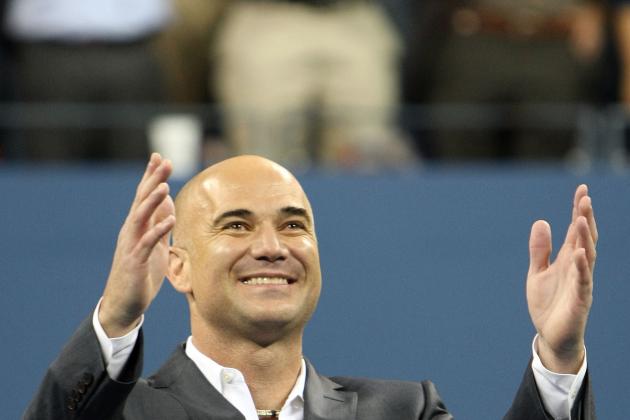 Al Bello/Getty Images

For the guy that professed on television that image was everything, when Agassi started showing some substance behind his game was when the Las Vegas native was adopted by New York.
After a devastating loss to Pete Sampras in the 1995 final, Agassi's career fell off a cliff.
His comeback from finding himself and transforming himself from a cultural icon to a tennis legend made Agassi into a hero greatly admired by New York.
Agassi won the Open twice, first beating Michael Stitch in 1994 then Todd Martin in 1999. He also was the perfect runner-up to Sampras in 2002 when Sampras called it a career and Agassi passed the torch to Roger Federer when Roger beat him in the 2005 final.
While Sampras was respected and appreciated, Agassi stole the show with his warmth and charisma.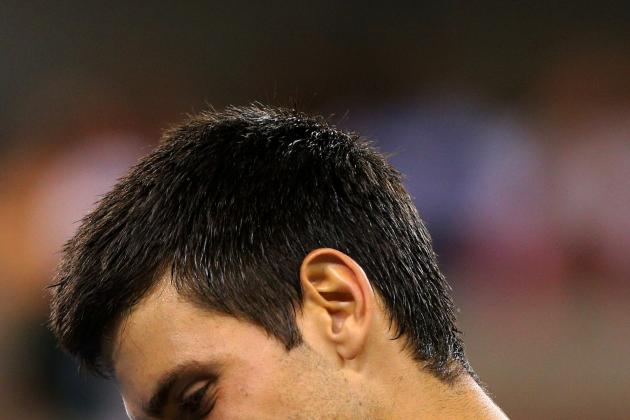 Cameron Spencer/Getty Images

The defending champion has won the admiration of New York by his all-out play on almost every point.
Djokovic carries that same warmth and charisma that Andre Agassi displayed over his career and combines that with the same bulldog tenacity shown by Jimmy Connors.
His ability to play high-quality tennis for hours has earned him a lot of fans.
His emergence as one of the big three names in tennis today has helped elevate the quality of play on the men's side back to where it was in the 1980s and has made Roger Federer and Rafael Nadal better players.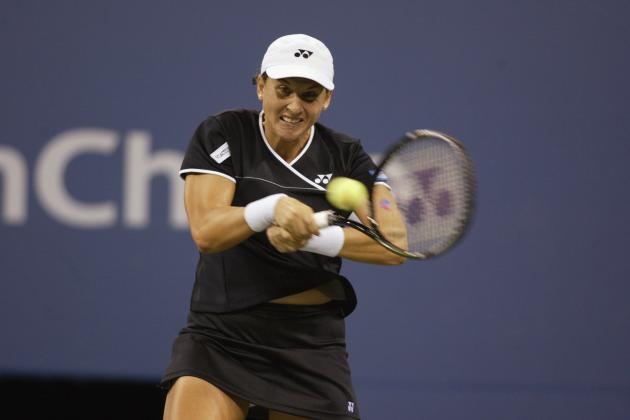 Gary M. Prior/Getty Images

A two-time champion, Seles became deeply admired following her comeback after being stabbed on a court in Germany in 1993.
Seles reached the finals two years in a row following her comeback in 1995 and did no worse than the fourth round in each of her eight Opens afterward.
Turning pro at 16 and more fan-friendly from the start than Steffi Graf, Seles eventually became an American citizen.
The first of the screaming banshee players that would yell after every shot, New Yorkers never rooted against her. Her 53-10 record over her 12 appearances at the Open is also very impressive.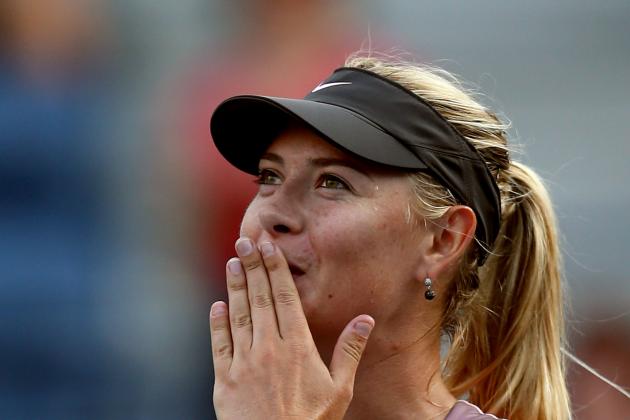 Matthew Stockman/Getty Images

Sharapova has mixed sex appeal with great tennis and is probably the biggest crowd favorite now for the women.
While the Williams sisters have dominated the last 10 years in Queens, Venus comes across as very shy and Serena's temper has not really warmed her to the fans as the younger Sharapova has.
While Sharapova has appeared in just one final, her personality is a great fit for New York along with her perseverance in fighting a recurring shoulder injury that has seen her miss chunks of time.
With her completing the career Grand Slam this year in Paris, Sharapova moves toward the back side of her career as an all-time great who is as appreciated for her game as much as herself.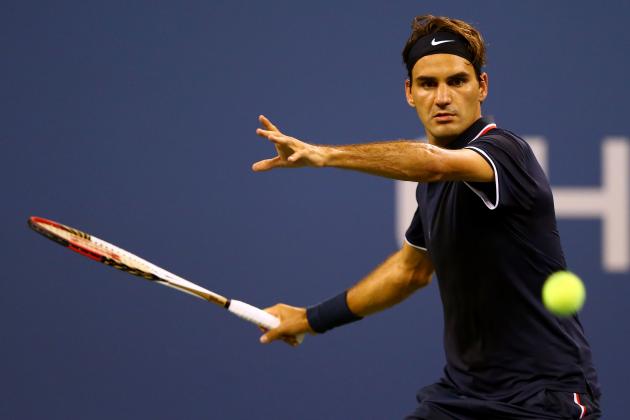 Al Bello/Getty Images

It took a long time for Roger Federer's warmth to come out, but when it did he was fully embraced by the Open fans.
The emergence of Roger Federer came at the end of the storybook careers of Pete Sampras and Andre Agassi and there was some early resentment at the incredible skills shown by the Swiss.
Yet as he has gotten older, he has relaxed a bit on the court and has always shown a great appreciation for his career and where he stands in history.
It really was the emergence of Rafa Nadal that brought the best out of Federer. A series of epic major finals saw both players elevate each others game to a new level and that forced the doubters to see just how good a player Federer really is.
A five-time champion here, Federer has grown quite well into the role of being the older player. As one of the big three in the game, he is still evolving as a player and has showed that he is truly worthy of being the most decorated Grand Slam player ever.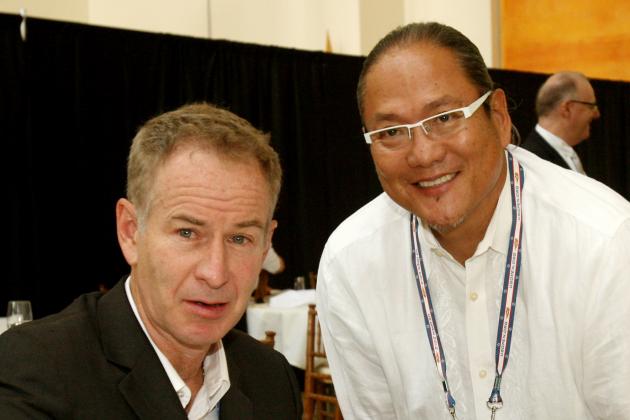 Alex Trautwig/Getty Images

Really, how could a brat that grew up in Queens not be loved at the Open?
If there ever was a player that fully embraced the lifestyle of the New Yorker, it was Johnny Mac. Arrogant, brash, rude, sometimes angry and just that good are all things that describe McEnroe and the Open.
A four-time winner between 1979 and 1984, McEnroe's serve and volley game was perfect for the hard courts and his boorishness did not overshadow the Open like it did at Wimbledon.
A thorn in the side of players and organizers alike, McEnroe now has become the patron saint of tennis. He is as much of a cheerleader and a supporter as Dick Vitale is for college basketball and probably is as important.
His wins were epic, his losses were legendary and his rants were heart-stopping.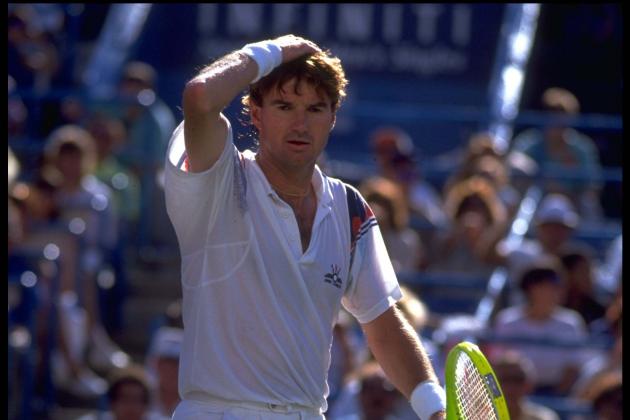 Getty Images/Getty Images

The only person ever to win the Open on all three surfaces—grass, green clay and hard court—Connors won the Open five times in all and made the semifinals at 39 in 1991.
Never shy, Connors was the best returner of serve of his time and probably is only behind Andre Agassi all time.
His birthday would always fall during the Open and fans would serenade him with "Happy Birthday" during his matches.
Connors was the ultimate showman in a town that rewards hype and substance. He battled pretty much everybody in a 20-year span that saw him go from tennis' first bad boy to a marathon grinder in that 1991 Open.
If there is a weekend rain-delay, you can be sure his fourth-round match with Aaron Krickstein will be played on CBS.