Breaking Down a Potential UFC Fight Between Brock Lesnar and Fedor Emelianenko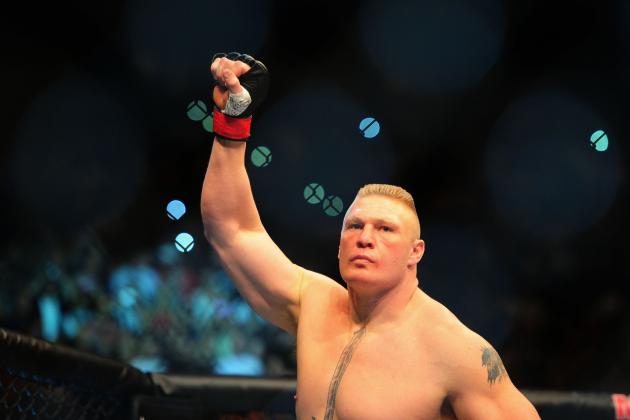 Mark J. Rebilas-US PRESSWIRE

Yesterday, Dana White broke the Internet.
I don't know if that was his goal, but the UFC President's post on the popular mixed martial arts forum The Underground last night, discussing a possible fight between Fedor Emelianenko and Brock Lesnar caused quite a stir in the MMA world:
From: dfw jr
Member Since: 1/1/01
Posts: 1246
Is this the fight u guys want to see? Post a thread asking if people want to see this fight.
My colleague Jeremy Botter believes White is just toying with our emotions. I'm, however, going to take this at face value. The UFC is considering a fight between Fedor and Brock. What might that look like?
Let's explore.
Begin Slideshow

»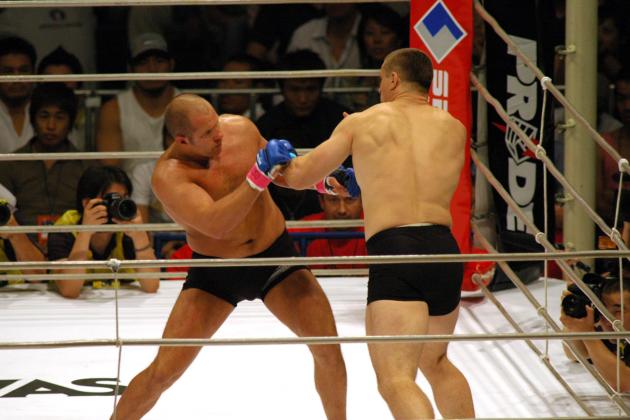 Tomokazu Tazawa/Getty Images

There are holes in the ground and then there is the Grand Canyon. There are striking advantages and then there is Fedor vs. Brock. That's how big the disparity is here. Canyonesque!
Emelianenko is an excellent striker, throwing unspeakably hard punches from all angles. Lesnar, and this is being charitable, is scared of his own shadow.
Major Advantage: Fedor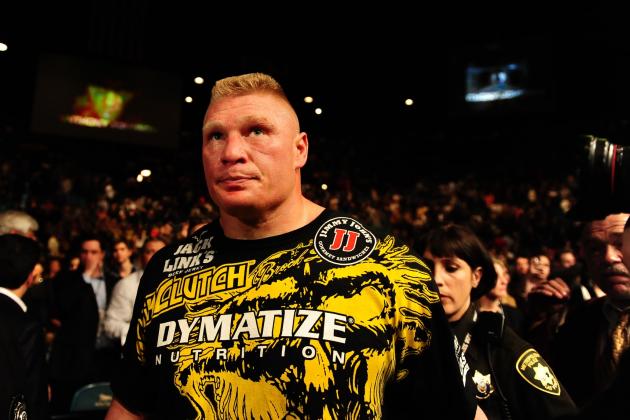 Mark J. Rebilas-US PRESSWIRE

Lesnar, of course, is a former NCAA champion. At one point, he was the best college heavyweight in the entire country. That counts for something. Strike that. It counts for a lot.
Emelianenko is no slouch. Although not a wrestler by trade, his skill set from judo and sambo makes him a pretty formidable takedown artist in his own right.
But he's no Lesnar. If he gets a hold of the former Pride champion, Brock is bringing this bout to the mat with neck snapping quickness. He's up—wait, he's down.
Big Advantage: Lesnar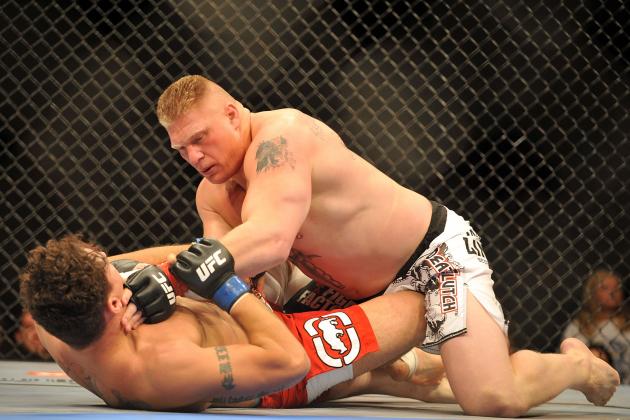 Jon Kopaloff/Getty Images

"Dangerous on top. Dangerous on bottom." It's either Fedor Emelianenko's motto or a weird adult DVD collection.
Fedor is one of the most diversely talented fighters in MMA history. He has the best ground and pound ever, delivering face-shattering blows with disturbingly casual ease. Emelianenko combines that punching prowess with a slick and multi-faceted submission game.
Lesnar is no slouch in this department, though. He out-positioned Frank Mir at UFC 100, subtly using his wrestling technique to keep Mir grounded, preventing the grappler from using his hips to escape or go on the offensive.
Could he do the same to Fedor? Yeah, I think so.
Slight Advantage: Lesnar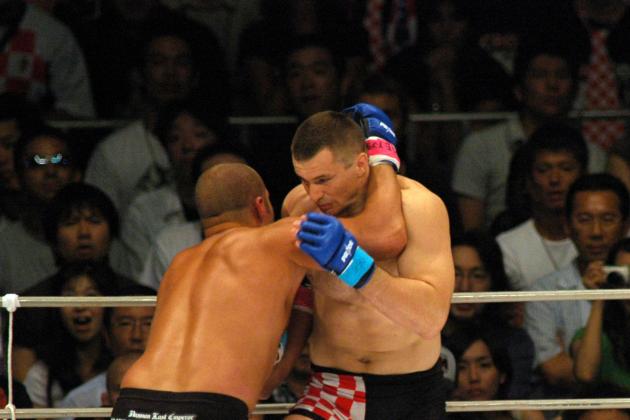 Tomokazu Tazawa/Getty Images

Lesnar has a lot of advantages in the clinch. Most of them, to be honest, have to do with bulk. He is perfectly built to lean against another man, letting him get loose only if he desires.
But Emelianenko is amazing here. He was among a handful of Russian athletes with a shot at the national judo team in his youth, and his throws and trips are things of beauty. Despite his diminutive size, he is capable of tossing just about anyone.
Even, I think, the mighty Lesnar.
Advantage: Fedor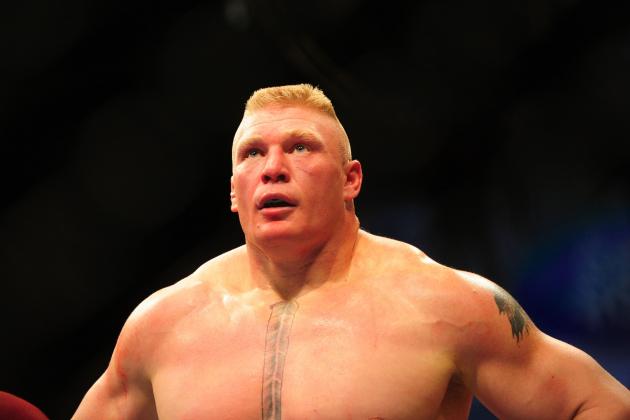 Mark J. Rebilas-US PRESSWIRE

Here, it's a battle of negatives. Who is the least washed up? Whose training camp is slightly less tailored to making it easier on the star? Which actively despises fighting just a little less?
Advantage: None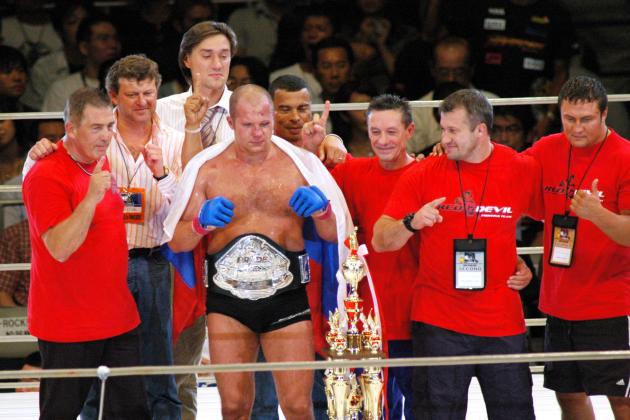 Tomokazu Tazawa/Getty Images

This remains a fight that intrigues me, probably more than it intrigues either fighter or Dana White. Amazingly, I think Lesnar may be further removed from his prime than the once great Fedor.
To execute his game plan, he would have to wade through some of Fedor's bombs. I just don't think 2012's Brock Lesnar has that in him.
Winner: Fedor