College Basketball: Predicting Which Incoming Freshmen Will Be One-and-Done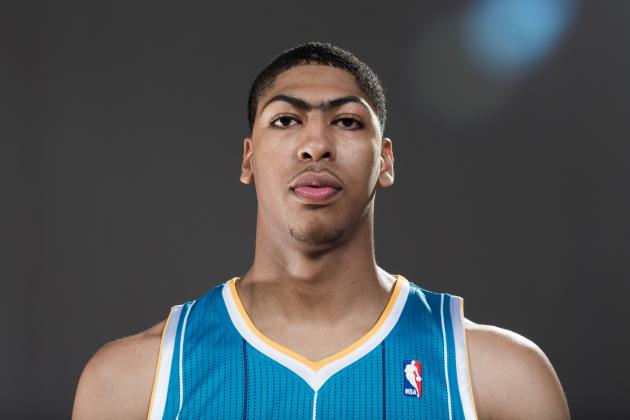 Nick Laham/Getty Images
Anthony Davis is one of the most recent examples of a one-and-done player.
It seems like recently, more and more college basketball freshmen have chosen to forgo their final three years of school in favor of early entry into the NBA.
Guys like Anthony Davis, John Wall and Derrick Rose possessed the talent to play in the NBA despite possessing very little college experience.
That's just the way the college game works now. Coaches recruit elite players knowing that they will only be suiting up for one year.
Predicting which freshmen will leave can be tough. Here are a few of this year's freshmen with a good shot at suiting up for an NBA team next season.
Begin Slideshow

»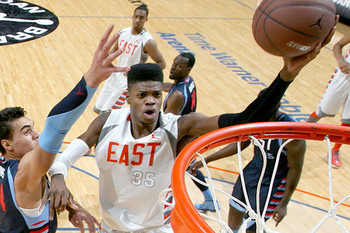 Nerlens Noel swoops in for a layup. examiner.com
According to USA TODAY's Nicole Auerbach, the NCAA is investigating Noel's recruitment. But if everything checks out, college basketball fans will be in for a real treat this season.
A remarkably similar player to his Kentucky predecessor, Anthony Davis, Noel is favored to be the No. 1 overall pick in the NBA draft.
Though his jump shot is almost nonexistent, Noel is still an offensive force thanks to his incredible athleticism and remarkably quick feet. There aren't many bigs at the college level (or even the pro level) with the ability to stay in front of him.
Defensively, he's a monster. Noel challenges every shot in the paint and provides excellent weak-side help. He's already got plans to break the defensive records that Davis set last year. He told CoachCal.com's Eric Lindsey in a recent interview, "I'm going after that shot-blocking record."
After seeing videos like this, it's not hard to picture him doing just that. Noel will only improve in his time with the Wildcats and is a surefire one-and-done player.
NBA Comparison: JaVale McGee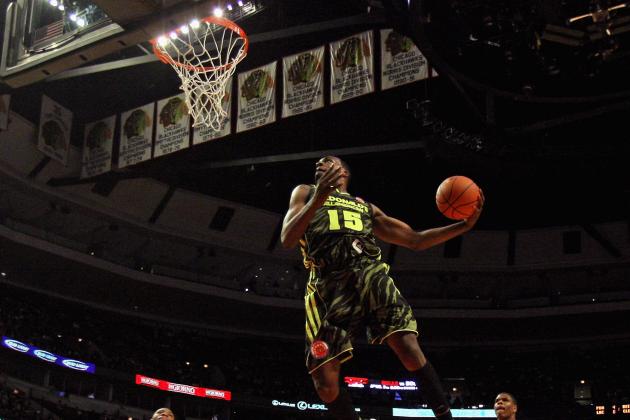 Jonathan Daniel/Getty Images
Muhammad soars for a dunk in the 2012 McDonald's All-American Game.
ESPN's No. 2 recruit behind Noel, Muhammad is an athletic swingman with the ability to score from almost anywhere on the court. He's particularly deadly when going to the basket, and is already able to finish at the rim in a variety of ways.
According to Chris Foster of the Los Angeles Times, Muhammad is another high-profile player whose recruitment is under investigation by the NCAA. Assuming those issues are cleared up, he'll be set to make a huge impact at UCLA next year.
Muhammad already has an NBA-ready game, and outside of his scoring potential, coaches will love his smarts and his defensive intensity.
NBA Comparison: Paul Pierce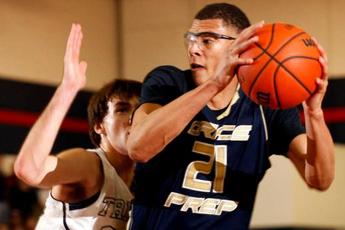 Isaiah Austin battles for position in the post. Stephen Spillman / Avalanche-Journal
Future Baylor center Isaiah Austin is another prospect whose potential has NBA scouts excited.
He's not quite the dominant defensive presence that Noel is, but Austin is a solid defender who alters shots and rebounds the ball well.
His offensive game is pretty simplistic, but he still has a few weapons in his arsenal. He's a great ball-handler for his position and, more importantly, he can knock down the mid-range jumper.
A 7-footer who can consistently hit a jump shot is hugely valuable in today's pick-and-roll oriented game. It's rare to see a young center with such a developed shot.
Austin has some consistency problems, but he's proven that he's more than ready for the NBA.
NBA Comparison: David West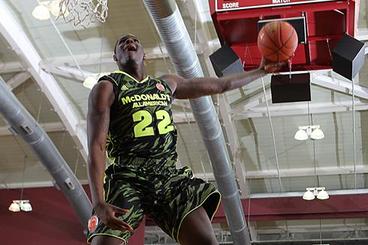 Anthony Bennett elevates for a dunk in the 2012 McDonald's All-American Game. usatoday.com
It may be for just a year, but UNLV is getting a great player in Bennett.
At close to 6'7", Bennett is a bit undersized for the 4-position, but he makes up for it with his athleticism and length.
His best skill to this point is his jumper. Bennett has the ability to hit shots from pretty much anywhere on the perimeter (including the three-point line). He also has the quickness to take most other bigs off the dribble and score at the rim.
He'll have to improve defensively in college in order to be a top pick, but Bennett has all the tools that an NBA power forward needs to be successful.
NBA Comparison: Paul Millsap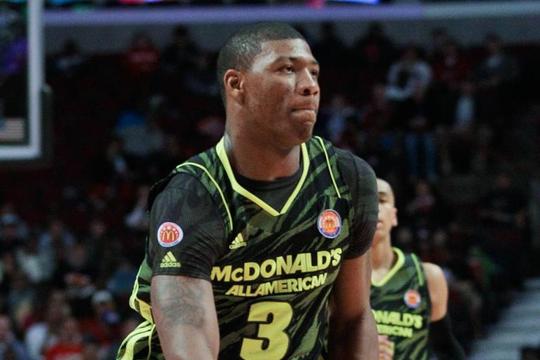 Marcus Smart will be suiting up for Oklahoma State next season. sportingnews.com
Due to his small stature (he's only 6'3"), Smart isn't an ideal NBA shooting guard. But the Oklahoma State commit has more than enough talent to be a successful point or combo guard in the NBA next season.
Smart has very few holes in his game, particularly offensively. He shoots the ball well, both from the three-point line and from mid-range. He's also particularly good in the paint, where he can muscle by other guards and score after contact.
He may not be a true 2-guard, but a combo guard that can play solid defense and score in bunches is a valuable asset. It wouldn't be at all shocking to see Smart suiting up in an NBA uniform next year.
NBA Comparison: Eric Gordon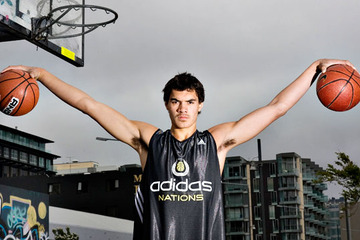 Adams is the Panthers' latest high-profile recruit. pittsburghsportsreport.com
Adams is yet another freshman center oozing with potential.
The Pittsburgh Panther commit runs the floor with ease, and though his post game is rather lacking, his face-up game is quite impressive.
Adams' quickness allows him to take opposing bigs off the dribble, and he's also a surprisingly adept passer for his size. Though his jump shot is far from perfect, it's still respectable enough to force defenders to play up on him, giving him easy lanes to the basket.
Defensively, Adams is definitely still a work in progress, but Pittsburgh head coach Jamie Dixon should be able to help him make sense of all his natural talent.
NBA Comparison: Joakim Noah