Vancouver Canucks: 5 Worst Price Performers of 2011/12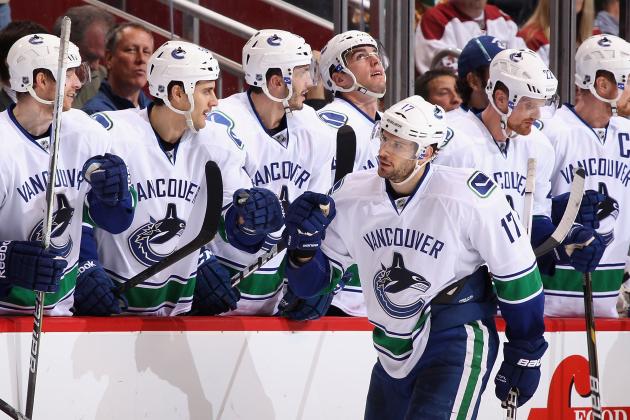 Christian Petersen/Getty Images

Every team in professional sports has its best-price performers and its worst-price performers.
The Vancouver Canucks are no different.
Last week, I published an article listing the top-price performers from the Canucks. This week is the bottom.
The following are five Canucks who earned much more than their on-ice performances reflected.
Begin Slideshow

»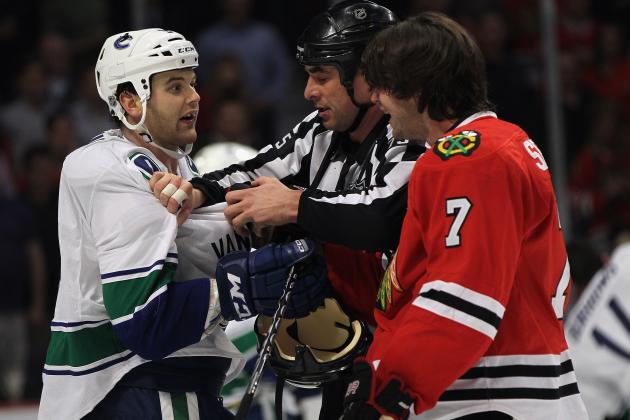 Jonathan Daniel/Getty Images

Last season, Zack Kassian had a cap hit of $870,000 and just $192,811 in a Canuck uniform. Neither of these numbers are significant in the slightest.
The real cost of Kassian wasn't monetary, though. It was Cody Hodgson.
Kassian has great potential, and the long term effects of this trade have yet to be seen. But he was unable to make the immediate impact in the lineup that Hodgson had been all season.
This is an impact that the Canucks could have greatly used in the playoffs.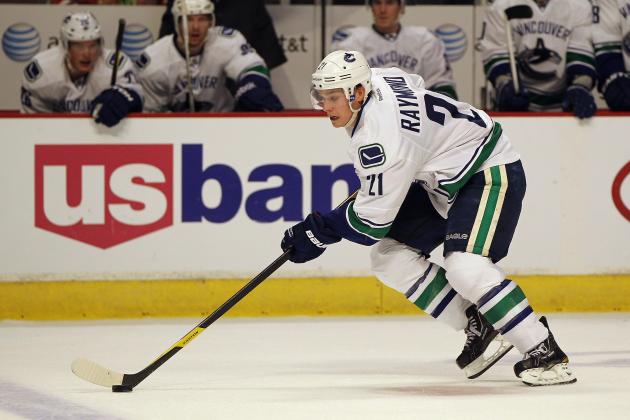 Jonathan Daniel/Getty Images

In 2011/12, Mason Raymond had a cap hit of $2.55 million. Needless to say, his 20 points in 55 games was not worth this kind of money.
However, with 25 goals and 53 points as a 24-year-old in 2009/10, one would understand the reasoning behind the size of his contract.
The contract referred to expired following last season. Both Raymond and the Canucks identified the discrepancy between the contract and performance, resulting in a new one-year deal that sees Raymond earning $2.275 million.
Hopefully this time around, he proves he's worth it.
Christian Petersen/Getty Images

$4.25 million is a good price for a player who provides 60 points in 72 games.
The only problem is that it was three years ago when David Booth put up those numbers. Since then, he's suffered a severe concussion and seen a significant reduction in his offensive numbers.
After being traded to the Canucks early last season, Booth put up just 29 points in 56 games.
He plays a perfect style for the second line, but the end result was not appealing.
Booth is under contract with the Canucks for three more seasons. Let's hope he steps it up and proves he's worth that large salary of his in the meantime.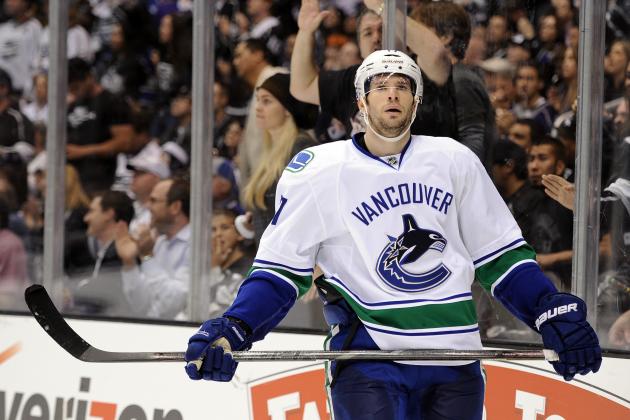 Harry How/Getty Images

Ryan Kesler had an off-year last season. The young center put up just 49 points in 77 games, following back-to-back campaigns in which he exceeded the 70-point barrier; one of which was worthy of the Selke Trophy.
That is simply unacceptable for a player earning $5 million.
He followed the mediocre-at-best regular season with an embarrassing postseason which saw him take undisciplined and untimely penalties, while blatantly embellishing calls.
Kesler began last season five games late after recovering from offseason hip surgery, and it was quickly announced following their playoff exit that he'd be sidelined for another six months following shoulder surgery.
We can only hope that last year's performance was a result driven by injuries and that he'll be back to Selke form when he returns in December (assuming there is something to return to).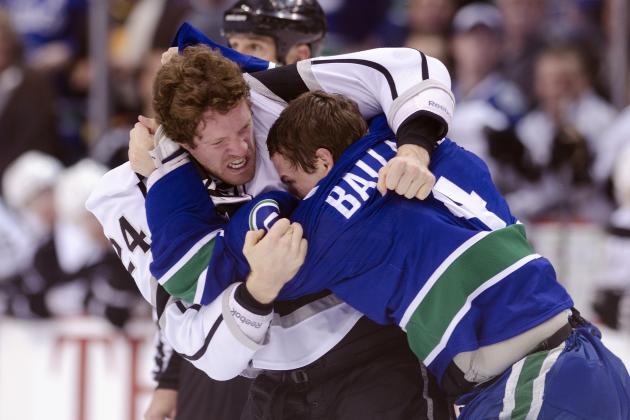 Rich Lam/Getty Images

Since joining the Canucks, Keith Ballard has undoubtedly been the most criticized player on the team. And for good reason.
With an annual cap hit of $4.2 million, Ballard should be providing just about everything for the Canucks.
Last season, Ballard picked up just seven points in 47 games before injury. The season before, he had seven points in 65 games.
Sure, defenders bring more to the table than just offense, but these numbers are unacceptable for a player who had an average of 27 points in the first five years of his career.
Personally, I am a Ballard fan and think there's room for him to redeem himself as a Canuck, but with each and every game, he doesn't live up to his contract, and fewer and fewer feel the same way.