10 Preseason Plays You Can Expect to See Again in the Regular Season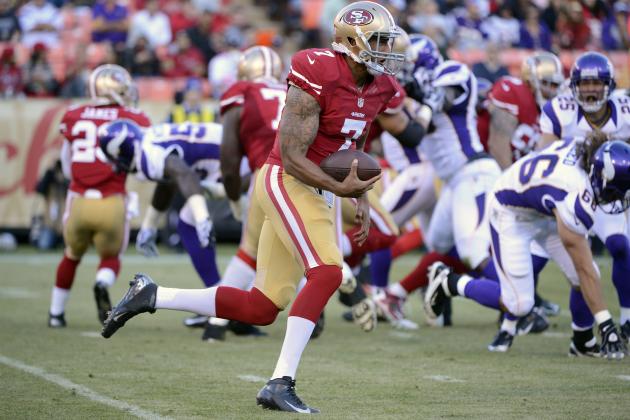 Thearon W. Henderson/Getty Images

While most new concepts and plays are saved for the NFL's regular season, some manage to be exposed and implemented in the preseason.
Across the league, multiple teams have already begun executing new schemes and philosophies, while also utilizing an assortment of new players within their systems.
So, which of these new wrinkles are real and which are merely a mirage? Let's look at 10 plays from this preseason that will be used again once the games start to count.
Begin Slideshow

»
Carson Palmer has now had time to fully invest himself into the Oakland Raiders offense and Darius Heyward-Bey is finally grasping the concept of playing in the NFL.
Combining these two elements should amount to more exciting plays between the two.
Heyward-Bey's speed has never been questioned and behind Palmer's powerful arm he can stretch the field vertically.
The following video is a perfect example of the type of play to expect out of the Raiders offense this season.
The Detroit Lions running back carousel has no plans of slowing down. With that in mind, players like return-man Stefan Logan, and youngsters Stephfon Green and Joique Bell have spent time lining up in the backfield.
With Jahvid Best seemingly always injured, Mikell LeShoure in-and-out of the lineup and a plethora of names on the depth chart, the backfield is going to be in constant flux all season.
Stephfon Bell has already been cut, but this run from Week 2 against the Baltimore Ravens showcases the best-case scenario for Detroit this season.
A player from the bottom of the roster will need to step up and deliver big runs to complement the passing game when needed.
Who is going to deliver these runs is unknown, but the Lions are going to keep handing the ball off to establish a ground game no matter who is at running back.
Antonio Brown is quickly emerging as one of the most dynamic playmakers in the NFL.
His ability to transition quickly, reverse direction and accelerate out of his breaks means that just getting him the ball can yield great results.
Short swing passes such as this one in Week 2 of the preseason showcase the type of wrinkles to the Steelers offense that can produce great results.
Brown is too versatile of a player to be delegated to simple routes, he must be creatively used within the offensive scheme.
Clearly, Pittsburgh understands that already.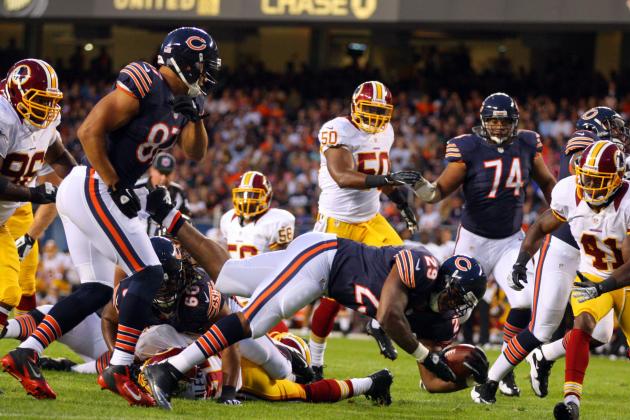 Dennis Wierzbicki-US PRESSWIRE

Matt Forte is going to get the majority of the workload for the Bears rushing attack this season, but Michael Bush was signed for a purpose.
Bush has the ability to get the tough yards up the middle, while Forte can play to his strengths as an outside runner and pass catcher.
This will be most apparent on the goal line. Forte will consistently help the offense march down the field before Bush "vultures" his touchdowns.
Against the Washington Redskins in Week 2, Bush did just that as he had two rushes within the red zone for scores.
Jerome Simpson makes plays of freakish athleticism seem almost routine.
Last season he front-flipped into the end zone for a touchdown with the Cincinnati Bengals. This preseason he chose to completely leap over a would-be tackler in Jarius Byrd.
It is unknown what Simpson's next circus act will be, but be ready for it at any moment.
Rick Stewart/Getty Images

The New York Jets are the only NFL team without a touchdown so far this preseason. Is this an accurate indicator of what to expect in the regular season?
No, Mark Sanchez has actually produced a solid completion percentage and the team has yet to unveil it's true "Tebow packages."
However, should the offense continue to sputter, the Jets at least know they have a tremendous field goal attack.
One that has had plenty of reps this preseason.
Jamaal Charles is the shifty, playmaking running back for the Kansas City Chiefs. Peyton Hillis is presumably going to be utilized for the tough yards and goal-line carries.
But, what happens when Kansas City goes against the grain?
Early in the season, opponents may not expect much out of Hillis when the Chiefs are in the Shotgun formation.
In this video we see that Kansas City knows how to capitalize on such lapses in judgment, as Hillis sneaks into the flats for the easy reception and touchdown.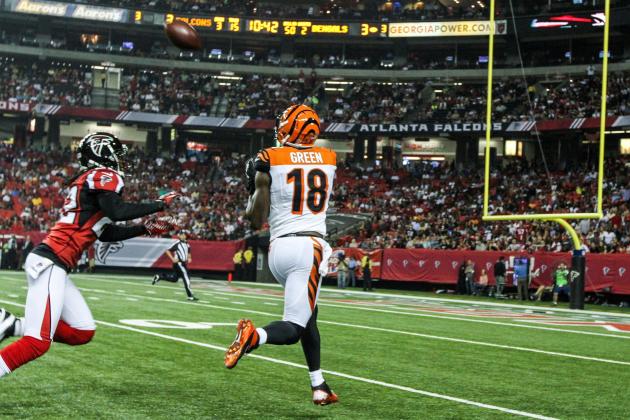 Daniel Shirey-US PRESSWIRE

Andy Dalton's arm strength has been questioned on more than one occasion, but those queries may soon fade away.
Dalton has shown solid, and possibly even impressive ability when throwing the deep ball this preseason.
With a weapon like A.J. Green on the perimeter, Dalton should look to utilize the vertical passing game at a more frequent rate in 2012.
A 50-yard bomb along the sideline in Week 2 has been this preseason's shining example of Dalton's growth.
Last season Jacksonville Jaguars QB Blaine Gabbert struggled not only completing passes, but also standing in the pocket long enough to attempt them.
This preseason has seen a dramatic turnaround for the Jaguars' signal-caller. He has stood tall in the pocket and found open receivers all over the field.
The following clip perfectly showcases this new-found presence, as Gabbert patiently waits for rookie Justin Blackmon to get open across the middle of the field.
Gabbert then throws a perfectly placed ball and allows Blackmon to find his way into the end zone.
Plays like this can be a huge asset to Jacksonville's offense, especially if the Maurice Jones-Drew holdout lasts for an extended period of time.
Colin Kaepernick is proving to be too versatile of a weapon for the San Francisco 49ers to keep on the bench.
Kaepernick has a history of running the spread option and has looked comfortable running it this preseason.
This added dimension to San Francisco's offense should be a nice change of pace from their usual selection of runs and play-action passes.
It will also be one of the most important preseason plays that carries over to the regular season.