San Diego Chargers: 5 Players That Will Be Most Missed This Season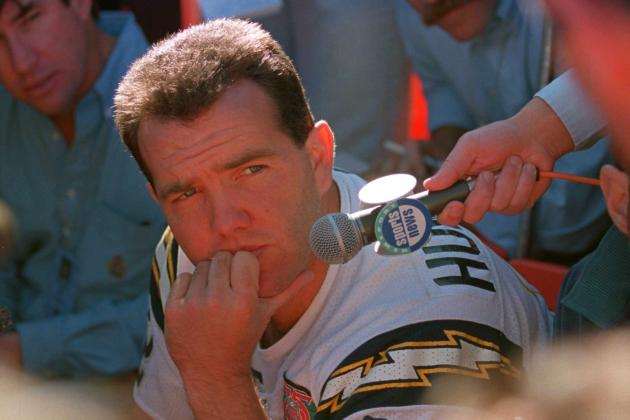 Doug Pensinger/Getty Images

I know that every fanbase that doesn't have a Lombardi Trophy in recent years (or in the Chargers' case, ever) feels "this only happens to us." But for Boltheads, it's really the case. It's as if the Chargers find new ways to aggravate their fanbase each year.
The New York Times' excellent "Fifth Down" blog, in which I appeared a few years back, just posted their preview of this year's club. It summed up our struggles thusly: "What's being said about Smith's team is, their window has closed; they're too much of a tease; a lack of focus and 'want to' has squandered a fine collection of talent."
Now, the Chargers are facing some possibly serious injuries to major parts of the team. These aren't fringe guys. They are players that the Bolts absolutely need to step up if they are to do anything worthwhile in 2012. As much as it hurts to do so, let's take a look at the "top" five.


Begin Slideshow

»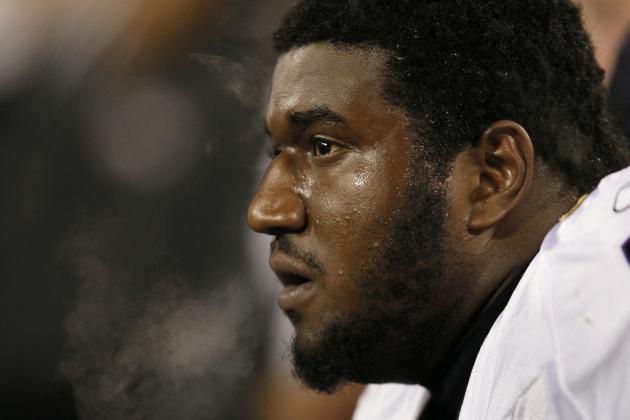 Jonathan Daniel/Getty Images

Just search for "news" on this guy over the last month and you'll get a taste of the sad soap opera his absence has brought. I can't speculate as to why he hasn't practiced or played this summer. His interaction with the media has been a sad statement in dysfunction for him and the Chargers.
But what's most troubling is the fact that the Bolts will open at their most hated of rivals with Mike Harris protecting Philip Rivers' blind side if Gaither can't go.
Just thinking about the November game, where Rivers was thrown around like a rag doll, makes me ill. He did not play well under pressure last year and he won't have Vincent Brown to help him this time.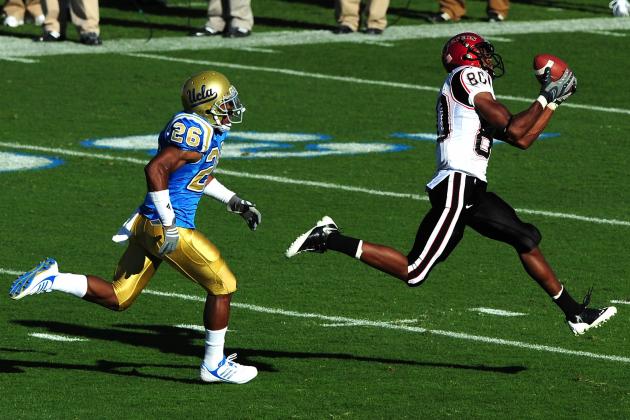 Jacob de Golish/Getty Images

Why is the second-year man from San Diego State higher than Ryan Mathews? The suggestion that Brown was the team's best receiver right now has wide-ranging implications.
For one, it's a reflection of how far he seemed to have grown in two short years. The touchdown he was injured on suggested that he was becoming more than just a guy who out leaps his defender like Malcom Floyd in his formative years.
Brown's importance is also a reflection of the fact that Philip Rivers has yet to develop a rapport with Robert Meachem. That may change in the coming weeks.
Meachem proved to be a legitimate receiver in New Orleans. But right now, we are yet to see him excel in San Diego. With Eddie Royal yet to see the field, it's frightening to imagine how Philip Rivers will escape his interception problem.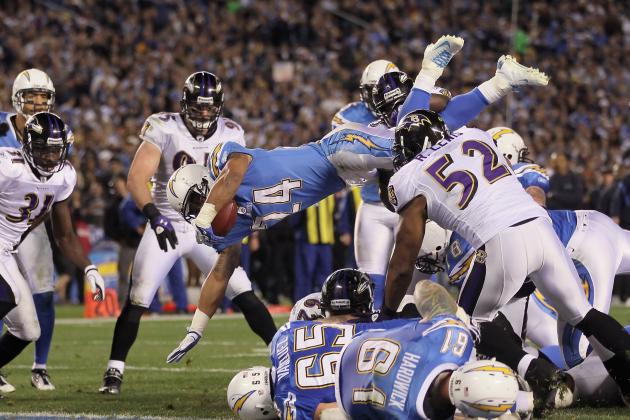 Jeff Gross/Getty Images

Of course, I'd be a little less concerned about Philip Rivers, who was deservedly (results mean everything) dropped down to "red chip" status by Mike Lombardi, if there was a solid running game behind him.
Mathews continues to suggest that he'll be on the field for Week 1. Fans continue to fear that he'll re-injure himself for the season. The guys behind Mathews on the depth chart (Ronnie Brown, et al) are there for a reason.
This encapsulates many fans' fears. Do the Chargers have enough impact players? Has AJ Smith done enough or are these injuries a built-in excuse for him and Norval? I worry less about when Mathews returns than how well and how long he plays after doing so.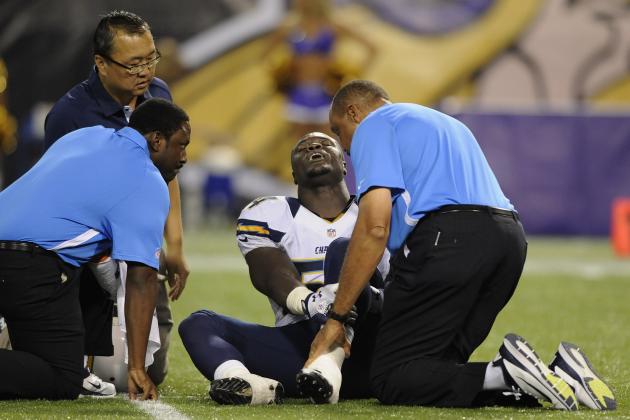 Hannah Foslien/Getty Images

I wasn't kidding when I implored Norv last week to keep this guy from getting hurt. After suffering what was later diagnosed as a deep-thigh bruise in Minnesota last week, Ingram proclaimed "that sh*t hurt." Welcome to the world of the Chargers, Super Melvin.
Will Ingram have the same impact that Shawne Merriman once had? He's looked fantastic thus far, but preseason reveals very little in the long run. This is why I'm not alone in hoping the Bolts don't go 4-0 this summer.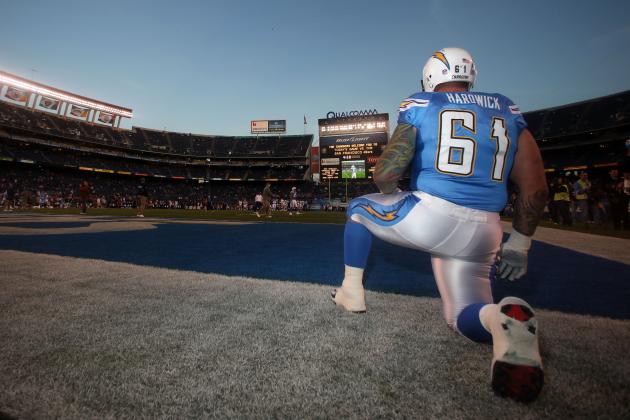 Donald Miralle/Getty Images

The Chargers were pretty close to having to find a replacement this offseason. Hardwick appeared to be close to following Kris Dielman into retirement. Then it wasn't even clear that the Bolts could re-sign him. Hardwick's recent concussion puts an even bigger cloud over the stalwart center.
This was a player who missed almost the entire 2009 season and returned only to witness another January implosion. Hardwick has always come off as one of the most down-to-earth Chargers in extended interviews. I'm sure he's having his private doubts about how long he'd like to play.
Seventh-rounder David Molk isn't the immediate answer. Along with No. 1 on this list, Hardwick represents a big area of concern as September quickly approaches.