Fantasy Football Team Name: 5 Guidelines to Follow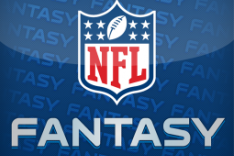 Fantasy Football team names shouldn't be taken lightly. It's an important decision that will stick with you for the rest of your season.
The other day, I'm sitting at my computer setting up my league when my wife—it's our first football season together--comes behind me to see what I'm doing. In a few seconds, I hear a gasp and she screams, "What is this?" At first I look at her like she's crazy. How could she not know what this is? I mean she's married to the commissioner of the league and I'm clearly setting my Fantasy Football draft time. Then it hits me. She knows nothing about Fantasy Football and all she sees on the screen are the league's Fantasy Football team names like Multiple Scorgasms, FatKidsCan'tHustle and my ex-girlfriend that will remain nameless. I try my best to explain Fantasy Football and the logic behind the Fantasy Football team name. She says, "This is either a really weird game or these names say a lot about your friends." Touche'.
What's in a Fantasy Football team name? Everything. Close your eyes and visualize the end of the season when your name is permanently written on your league's trophy. How do you want to be remembered? In order to get the best out of your Fantasy Football team name, here are the five components that make up the best name.
Begin Slideshow

»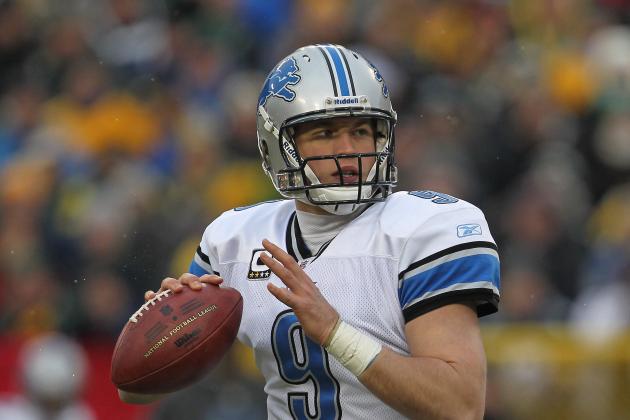 Jonathan Daniel/Getty Images

An effective NFL play on words makes other league members want to stand up and applaud your wit and enthusiasm for your favorite team or player. It's one of those moments that can only be captured by fantasy football.
Your opponent looks at next week's matchup and see he's up against Stafford Infection or Rice, Rice Baby and can't help but be blown away by your team name. Suddenly your opponent feels insecure because his name is inferior. Boom! You already have a leg up on the competition and your opponent hasn't even seen your team.
B/R's Featured Columnist Kevin Ryan's article "The Greatest Fantasy Football Team Names for Your 2012 Season" should get the creative juices flowing if you choose this route with your fantasy football team name.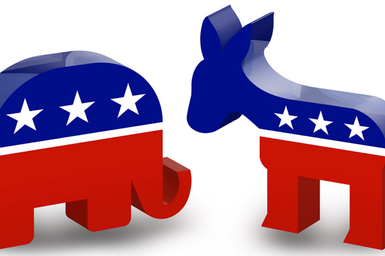 According to Reuters.com, employers nationwide will lose an estimated $435 million a week in productivity due to fantasy football. The article says workers spend up to two hours a day at work on fantasy football sites. That's 14 hours a week your opponent will be looking at his matchup against "Vote for Mitt Romney." People, especially men, are creatures of habit. Repetitive exposure is how we learn best. If your opponents are forced to read the agenda you're trying to set, they can't help but consider the idea.
"Should I vote for him"?, they might say to themselves. "I was going to vote for Obama, but now Larry is so passionate about Romney, maybe he's on to something."
It's the slightest distraction that will help your opponent lose focus and will create numerous possibilities for them to stumble. Your opponent could log on to make sure his roster doesn't have any bye weeks but be distracted by your agenda and forget.
Setting an agenda is a formidable way to name your fantasy football team. Maybe your dad is in the league and you want to send him a message. What better way to resolve a past childhood issue than a matchup with "Dancing is a Sport, Dad!" Message delivered. Guilt received. Chalk that week up with a W.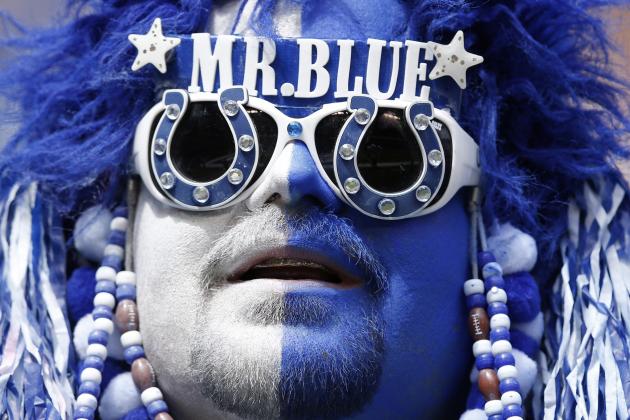 Joe Robbins/Getty Images

The name your parents gave you never seems to be good enough. Why is there always an assertive effort for people to rename you with a "cooler" (sometimes not so cool) name? I don't know, but what I do know is that "Patrick" never seems to be good enough. "Patty Cake" or "Patty Wack" always seems to make up for what "Patrick" lacks.
It's with your nickname, whether you deserve it, like it or neither, that you can make your fantasy football team name stand out. With a little thought you can make Baker into Bakeydoodle or Horner into HornDawgs.
The only rule is the nickname can't be self-imposed. You can't use Black Mamba in your name unless there is a history. (Kobe Bryant, you can).
Cameron Spencer/Getty Images

There's a line with the use of innuendo's in a fantasy football team name that shouldn't be crossed. With that said, names with an appropriate amount of sexual connotation can be awesome.
Your goal is to make your opponents blush and giggle to distract them from effectively managing their team. There's an art to using them. It's when they are blatantly direct and raunchy they become distasteful.
Having names like Romosexuals or Multiple Scorgasms with a borderline PG-13 rating can entertain a league for months, but make sure you keep it classy. There's a difference between entertaining and offensive. Make sure you know it.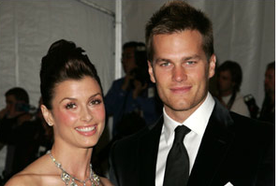 With the help of social media, the ex-girlfriend/boyfriend lives forever. Pictures that were posted years ago and have no relevance to who you are now become a bulletin board of material for your friends.
Fantasy football leagues take that material to another stratosphere. It may be considered cheap by some, but naming your team after your friend's ex is a priceless ploy for your fantasy football team name.
If you can dig up an old picture of the ex to put as your team logo, the effect is even greater. Your opponent already doesn't want to lose to you, but losing to a team named after his ex will only make your victory sting more.
Is it mean? Probably. But the more important question, "Is it entertaining?" That's a definitive yes.