New England Patriots: Who's Next in Line for a Contract Extension?
Jim Rogash/Getty Images

With Aaron Hernandez receiving a contract extension just weeks after fellow third-year tight end Rob Gronkowski received an extension, the Patriots have set a trend of locking up their quality young players before their rookie contracts expire.
The trend started last year when defensive captain Jerod Mayo was given a five-year extension.
With so many young, talented players on the roster, the Patriots simply won't have enough money to go around.
Unfortunately, this is the nature of the business, and some players will have to try to get their money elsewhere in the league.
Here are, in my opinion, the next five Patriots who could be in line for an extension.
Begin Slideshow

»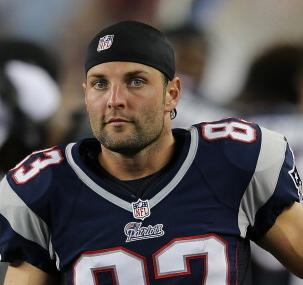 Jim Rogash/Getty Images

The most obvious candidate for an extension is wide receiver Wes Welker, however, the chances of him getting that extension have dropped dramatically since the Hernandez contract.
There's no doubt that Welker wants to stay in New England and the Pats want him, but the two sides inability to agree on a number has been the talk of the offseason.
Welker has been a beast since the Patriots acquired him from the Dolphins five years ago, but his contract demands seem to be out of the Patriots' limits.
Welker has been asking for top receiver money, which he certainly deserves, but he won't get that money from the Patriots.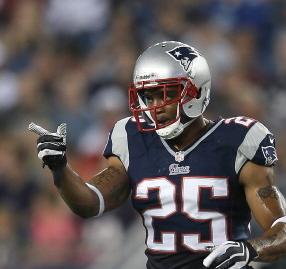 Jim Rogash/Getty Images

A second-round choice in 2009, Patrick Chung will become a free agent at the end of this season.
When healthy, Chung is among the best in the box safeties in all of football, but it is his inability to stay healthy that has held him back throughout his career.
An emerging leader on the defense, this season will be of the utmost importance for Chung if he hopes to secure a long-term deal. The Patriots aren't in the business of handing out long-term contracts to players who are frequently injured, so Chung has this season to prove he can stay healthy.
Chung may be able to earn a bit more money elsewhere in the league, as the safety play in the NFL is quite poor, but I believe he will take a bit of a discount to remain in Foxborough.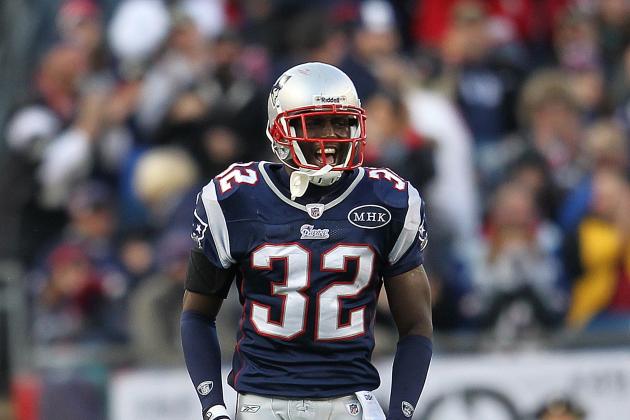 Jim Rogash/Getty Images

It's been a tale of two very different seasons for third-year cornerback Devin McCourty.
His rookie season was among the greatest rookie seasons by a cornerback in NFL history, after he picked off seven passes and was named second team All-Pro.
However, his sophomore season was almost the mirror opposite, as he was constantly burned and abused by receivers all year and became one of the worst corners in all of football.
McCourty has three years remaining on his rookie contract, but this season could be the most important in his career, as he attempts to return to his Pro Bowl form.
McCourty's twin brother Jason recently signed a five year, $43 million extension with the Tennessee Titans and that will be the contract that Devin McCourty looks at when he negotiates his next contract.
It's evident that Devin has a lot more talent than his brother, and he already has twice as many interceptions as him despite playing one less season. However, if McCourty produces a similar season to the one he had last year, the Patriots may consider looking somewhere else for secondary help.
Elsa/Getty Images

Sebastian Vollmer is in a very similar situation to Patrick Chung—he has Pro Bowl caliber talent but health issues have prevented him from becoming a star.
It could be said that Vollmer's injury issues are worse than Chung's, as he missed the majority of last season and missed almost all of the preseason this season.
When healthy, Vollmer is one of the best young tackles in the game and a key component of New England's offensive line. Vollmer was named second team All-Pro in just his second year in the league, illustrating just how dominant he can be.
If Vollmer is able to stay healthy this season, he could be in line for a huge contract extension. If he can't stay on the field, he would have to take a massive pay cut.
Elsa/Getty Images

While most of the attention and accolades on the Patriots linebacking corps goes to Jerod Mayo, it could be argued that Brandon Spikes was actually the Patriots best defensive player toward the end of last season.
Spikes' play on the field has been terrific throughout his career, but a combination of suspensions and injuries have hindered his development.
Coming into this season, however, Spikes is primed for a breakout year and the Patriots may need to act quickly if they want to keep him.
Spikes could be extended for below market value right now, and if the Patriots want to keep their much hyped "SEC Linebacker Corps"—consisting of Mayo, Spikes and Dont'a Hightower—together for the foreseeable future, now would be the time to start negotiations.