Predicting the Last 5 Players to Make Philadelphia Eagles' 53-Man Roster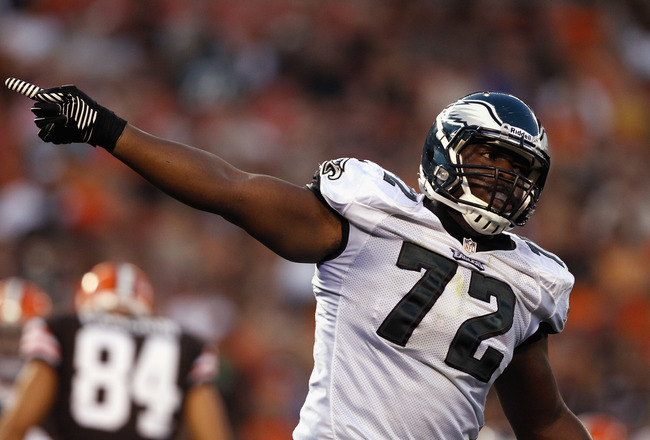 Matt Sullivan/Getty Images
The Eagles must find a way to trim their roster to 53 before the start of the regular season, and this is always a difficult decision for coaches. While preseason games are often criticized for their lack of intensity, they actually exhibit a great deal of competition and drive from young players fighting for their NFL dreams. A great opportunity for one player becomes heartbreak for another.
Many players have played well this preseason and in training camp and, unfortunately, many of them will not make the cut. The final five players to make the team are often the most difficult to figure out. Here is a prediction of who the final five players to make the Eagles' 53-man roster will likely be.
1. Mike Kafka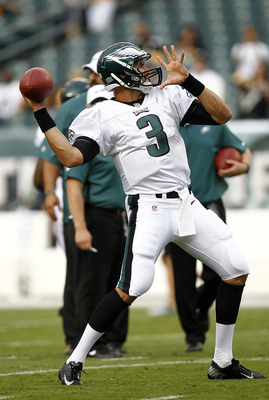 Jeff Zelevansky/Getty Images
Despite the strong performances of Nick Foles and Trent Edwards, the Eagles will most likely retain Kafka.
Kafka was once the anointed backup quarterback until Foles put up his phenomenal performances. Foles will most likely take the second-string quarterback spot from Kafka, but Kafka will still make the team over Trent Edwards.
Kafka has more knowledge of the Eagles playbook and offense than of the other two quarterbacks. He has been on the roster longer and still has a fair amount of upside. The coaching staff has always been fond of him.
Even if the Eagles choose to retain Trent Edwards, they will retain four quarterbacks rather than part with Kafka.
2. Matt McBriar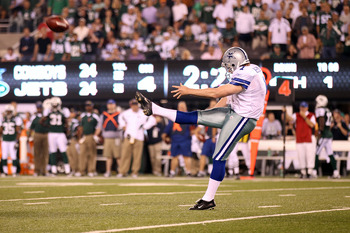 Elsa/Getty Images
Matt McBriar has played well so far this preseason and has the experience, being a former Pro Bowl player, which may give him the edge.
Chas Henry struggled last season at times, and the Eagles brought in McBriar for a reason. They were attempting to push Henry, and at the very worst they would have a solid option at punter.
It looks like the Eagles will resort to the latter in 2012.
3. Jaiquawn Jarrett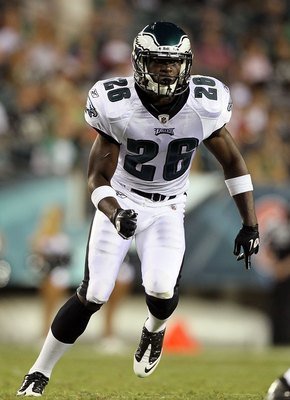 Jim McIsaac/Getty Images
Jaiquawn Jarrett has been a bit of a disappointment this season. The Eagles had high hopes for him when they drafted him, and he did not pan out the way they envisioned. Then they were hopeful that he would improve in his second season, and he has continued to underperform.
Still, Jarrett will probably make the roster. The Eagles will retain him for the chance that he might someday live up to expectations. For this reason, Jarrett will barely make the final 53-man roster.
4. Cedric Thornton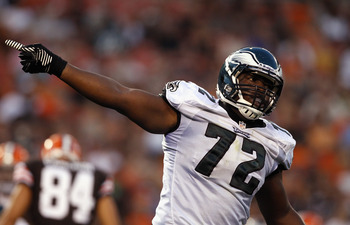 Matt Sullivan/Getty Images
The Eagles have so much defensive line depth that this team will have a frightening pass rush. Even without Jason Babin, the line has not missed a beat in the preseason. The depth is so great that Darryl Tapp, who would be a solid starter on many other NFL teams, will likely get cut.
On a D-Line containing the likes of Trent Cole, Jason Babin, Cullen Jenkins, Fletcher Cox, Brandon Graham, Vinny Curry, Phillip Hunt, and Antonio Dixon; Cedric Thornton will likely be the last D-lineman to make the team.
Thornton has played well so far in the preseason, generating consistent pressure and making numerous tackles and sacks. His strong play will certainly warrant a roster spot, and the Eagles will likely keep as many as nine or 10 D-linemen.
5. Bryce Brown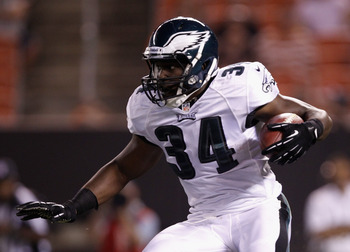 Matt Sullivan/Getty Images
The Eagles have a good situation at running back with Dion Lewis looking like the clear backup option for LeSean McCoy and Bryce Brown and Chris Polk both showing flashes of brilliance. Unfortunately, the Eagles will certainly not retain four running backs, and one of the two will have to go.
Bryce Brown is the most likely choice to be retained at running back. Brown has showed good agility and field vision. He has strong upside and would be the safer option as the third-string running back. Polk has played well also, but has not been as consistent as Brown.
And as the Eagles are likely to retain fullback Stanley Havili, Polk seems unlikely to make the team.
Keep Reading

Philadelphia Eagles: Like this team?